Name Change, Wine Spectator Award of Excellence, VDPC Dock, New Cuban Band & Artisan Goods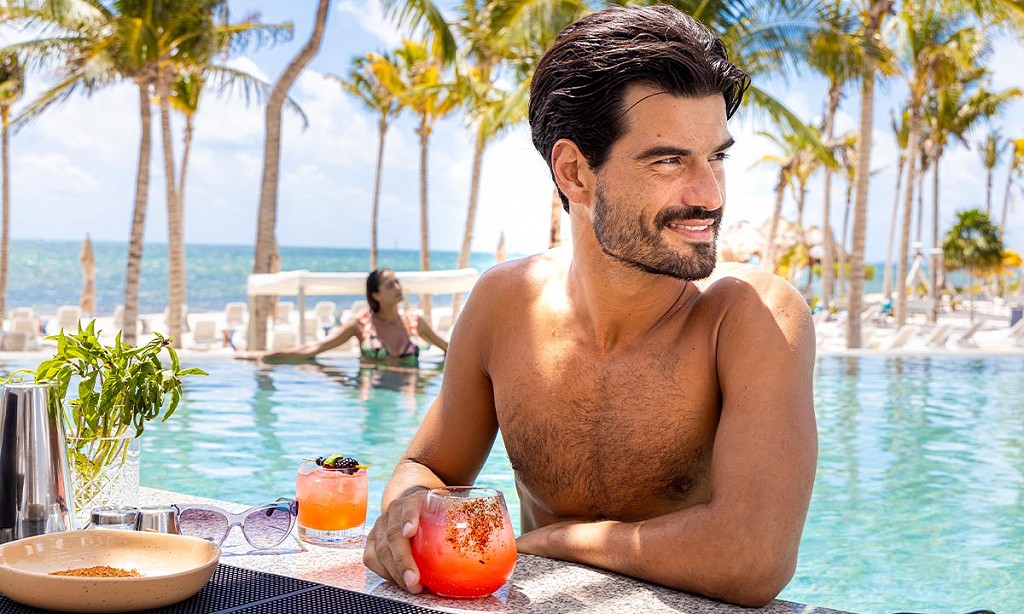 Garza Blanca Resorts
This is just a note to inform members that Bocados STK, our innovative steak house specializing in dry-aged chops located at Garza Blanca Puerto Vallarta and Los Cabos, and coming soon to Garza Blanca Cancun, has recently changed its name to Bocados Steak House, which will be reflected on all company branding and communications in future.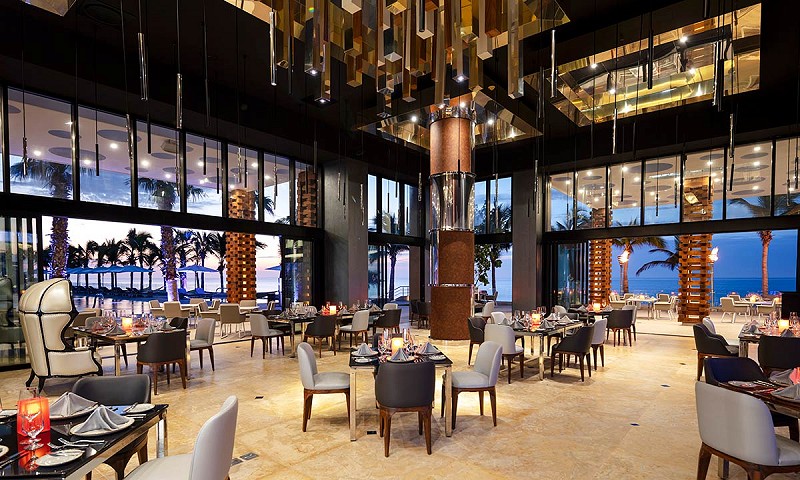 Villa del Palmar Cancun

Wine Spectator
We are pleased to inform our members that Wine Spectator, the world's leading authority on wine with a print publication that reaches 3 million readers worldwide as well as the web's most trusted wine site (WineSpectator.com), has revealed this year's Restaurant Award winners and Davino Restaurant at Villa del Palmar Cancun, which specializes in Italian and Mediterranean cuisine, has earned the Wine Spectator Award of Excellence 2021 for its 120-selection list, which features a selection of wines from around the world, particularly from Italy, Chile, France, Mexico, and the USA. Davino has 1200 bottles of wine in its inventory.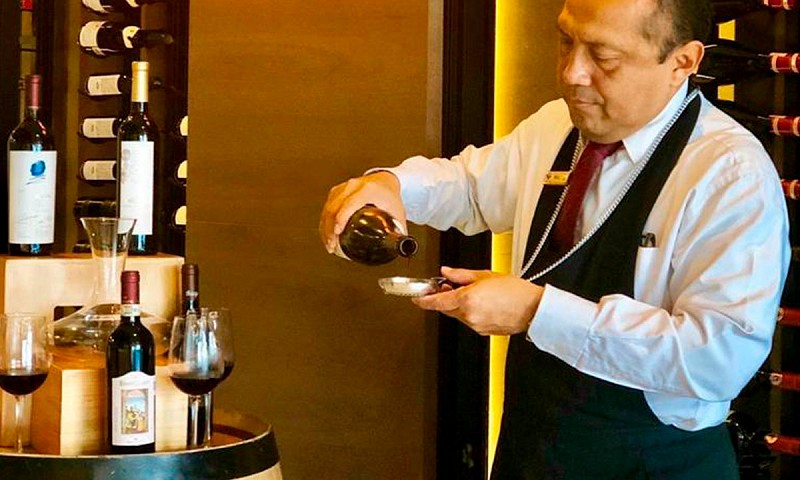 This prestigious award was given to 2,900 restaurants in 72 countries and territories across the globe. There are three categories of awards including: Award of Excellence, Best of Award of Excellence, and Grand Award. Davino is very proud to have earned the Award of Excellence based on its impressive Wine list.
In total, 1,673 restaurants earned the Award of Excellence, which is given based on wine selections that pair well with the cuisine offered and represent a range of regions with at least 90 different options.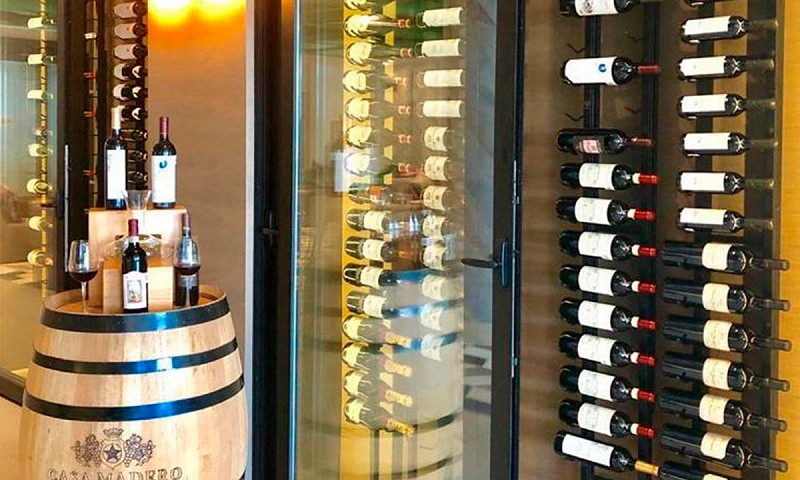 "Winning this Restaurant Award from Wine Spectator means that Davino Restaurant is at the top of its game in terms of the wine program it offers," said Juan Carlos Gonzalez, General Manager of Villa del Palmar Cancun. "For me personally, this award means a lot because it puts us on the map of the wine-loving market and Davino has been the restaurant with the highest wine sales, which means we are doing something right."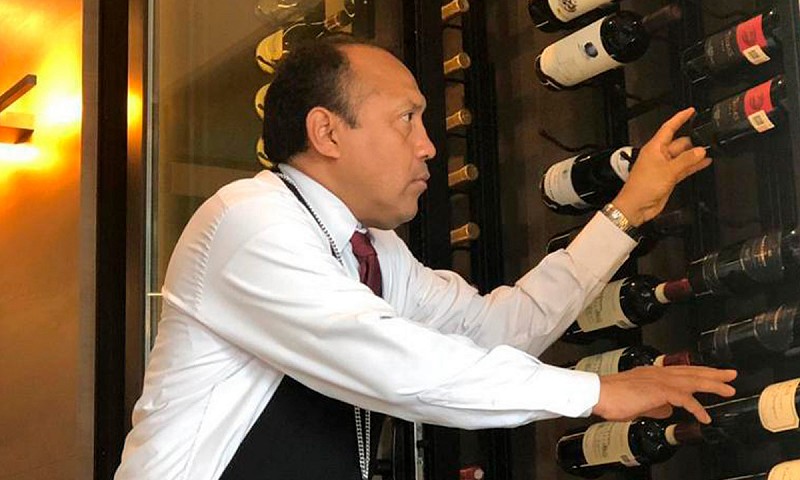 Juan Carlos Gonzalez would like to thank his F&B team, including Tlaltekiti Rivera, the Food and Beverage Manager, along with the Assistant Food and Beverage Manager, Amr Idris, and of course, Jose Martin Ek Ceh, the very talented wine sommelier, for all their efforts to achieve this highly coveted award, which also speaks to the quality experiences we continually strive to offer to our members.
Our wine sommelier, who we call Martin Ek, is in charge of the wine program including tirelessly going over distributor inventories, making purchasing decisions, receiving the wines, and stocking the wines. He works across all of the restaurants at Villa del Palmar Cancun and he not only recommends wines to our guests, but also takes them on a culinary journey based around wine.
While we are proud that Davino has won the Award of Excellence, we would like to let members know that this wine list is available at all the restaurants across TAFER Hotels & Resorts including Garza Blanca and Hotel Mousai.
Reminder about using the Dock
We would like to inform members that we have had an issue lately at Villa del Palmar Cancun with members arranging to be picked up from the hotel's dock by external service providers.
For your own safety and security, we ask that you respect our policy that the dock should only be used by our in-house travel agency providers, who we have business relationships with. It cannot be used by external providers.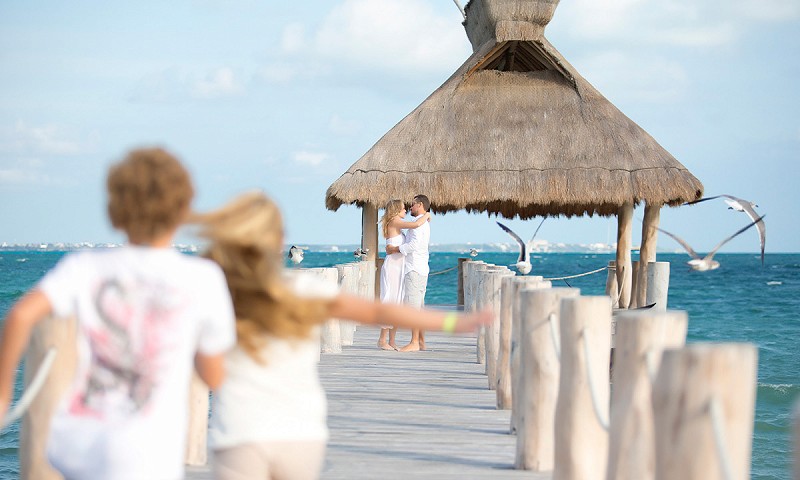 The reason for this is that all of our service providers have been vetted by our travel agency and have their documents and insurance in order. We do not have that guarantee with external providers.
We appreciate your cooperation and understanding in this important matter, and we remind you that it is for your own safety.
Below are a list of catamaran charters and private yachts that members can book through pre-arrival or at our onsite travel agency, and are approved vendors that can pick you up from the VDPC dock. Vendors charge an additional dock fee of $10 USD per person.
Fun Times Catamaran
The Fun Times Catamaran company will make sure you enjoy a fabulous day sailing aboard a luxurious 44" Catamaran, where you can sail across the beautiful Caribbean Sea to Isla Mujeres while enjoying the sunshine and amazing views.

The Catamaran will take you to Playa Norte, one of the most beautiful beaches in the world, where you can swim and have fun with beach floaties.
The tour is 4 hours long and you can choose either the economic or the VIP Tour. The economic tour includes welcome mimosas, bottles of water, snorkel gear, and beach floaties.

The VIP tour includes an international open bar, premium snacks, snorkel gear, and beach floaties.
What to bring:
Swimwear, beach towel, hat/cap, sunglasses, a change of clothes, and biodegradable sunscreen.
Mayan Yachts
Explore the wonders of the Caribbean Sea aboard a 50" luxury sailing yacht. This is the perfect option to relax and enjoy sailing the turquoise waters of Cancun with your family and friends. The yacht has a sunbathing area and a big dining area. You also have the option to book a private chef who will adapt a menu to your preferences.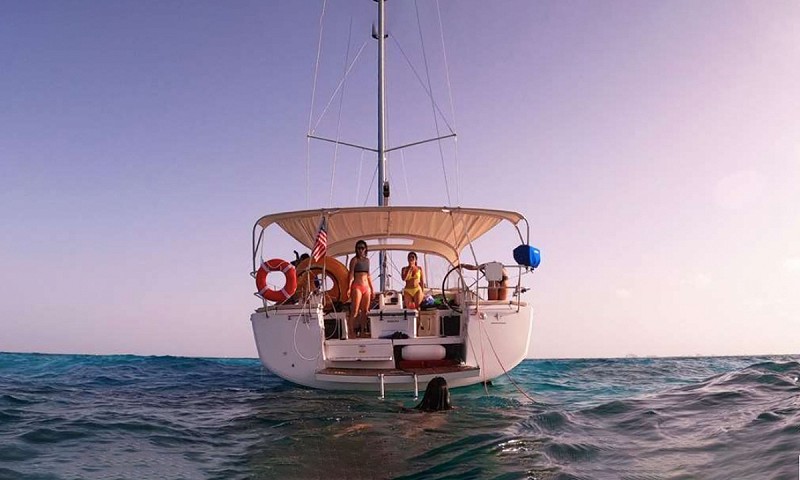 You can charter the yacht for 4 or 6 hours. The tour includes snorkeling, beach floaties, drinks, premium snacks, and an optional private chef for an extra fee.
What to bring:
Swimwear, beach towel, a change of clothes, hat/cap, sunglasses, and
biodegradable sunscreen.
Premium Yacht Experience with Cancun Adventures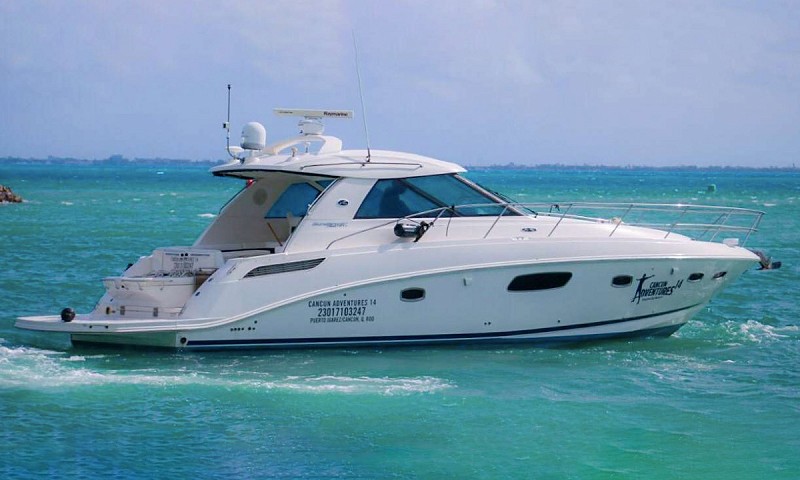 Relax on a luxurious yacht while admiring the captivating views of the Caribbean and Isla Mujeres. Savor gourmet delicacies and a dazzling array of drinks from the open bar on the lavish sun deck or in the two fully furnished living rooms (one under the deck and one on top).
Then stop at Playa Norte to enjoy snorkeling and paddle boarding at the El Meco reef.
This will be an unforgettable day on a luxurious vessel sailing along the coast of Isla Mujeres. The tour is available for 4, 6, or 8 hours and includes a premium lunch and international open bar, snorkel gear, and paddle boards
The maximum capacity of the tour is 8 guests.
What to bring:
Swimwear, beach towel, biodegradable sunscreen, a change of clothes, hat/cap, and sunglasses.
New Cuban Band
The Cuban band "Santa Fe" has been livening up things around the Villa del Palmar Cancun property for almost a decade and we are very proud of our partnership with them.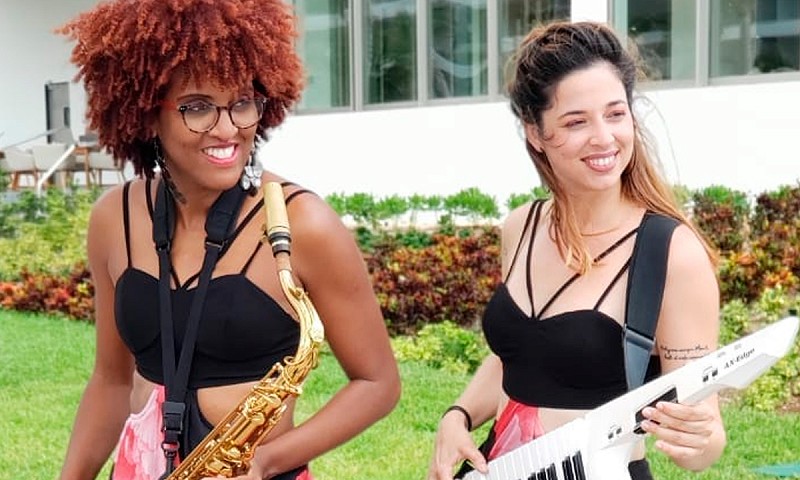 We are happy to share with members that we have added a new band, called "Son Clave" who also hail from Cuba. They have a fresh sound and play new and elegant musical concepts. You will find them playing solo or together around the pools and the restaurants.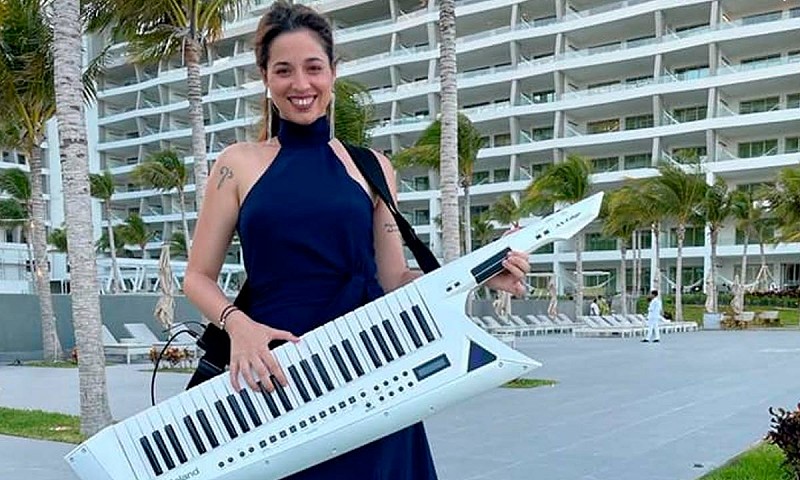 At Villa del Palmar Cancun, we want our members to enjoy the vacation of a lifetime, and entertainment is a key part of that along with the luxury accommodations and gourmet cuisine. That is why we are always looking for ways to expand our entertainment offerings and enliven our spaces.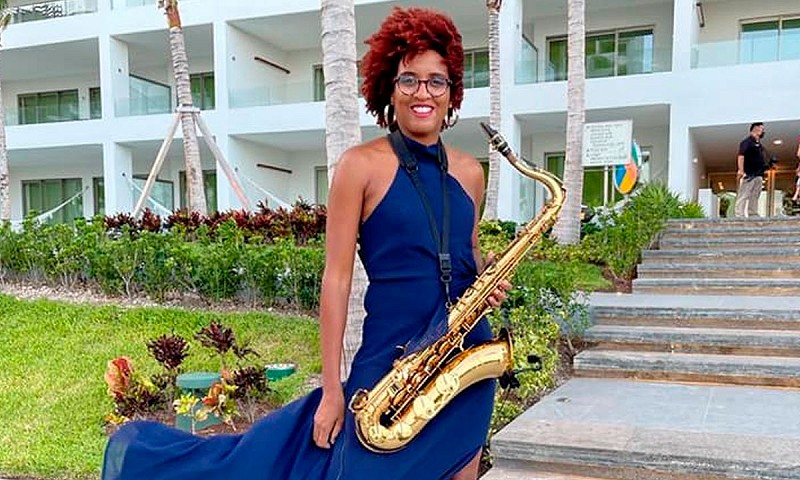 Look out for Son Clave the next time you stay at Villa del Palmar Cancun, we are confident that you will love their elegant sound and the harmony and rhythm of their music.
Garza Blanca Los Cabos
The Market
For travelers who love to pack light, The Market at Garza Blanca Los Cabos, located near the Orange Tree, has everything you need for a beach vacation from shorts, tees, flip flops, and sunglasses to snacks, liquor, cigars,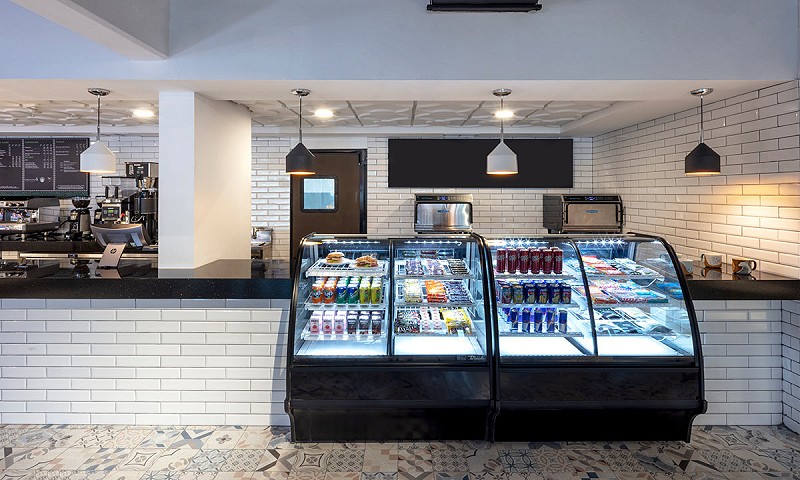 and souvenirs. The Market is open daily from 7:00 am to 10:30 pm.
Deli
Inside the market, there is a deli where our team will prepare a range of hot and cold food items ranging from paninis and fresh sandwiches, tempting you with fillings such as salmon, ham, mozzarella and tomato, to a fantastic selection of ice cream and pastries. We Proudly Serve Starbucks™ coffee including frothy cappuccinos, traditional Americanos, specialty teas, and hot chocolate.
Artisan Goods Made in Mexico
We are proud to stock a comprehensive range of artisan goods from Mexican brands that are representative of Mexico and handcrafted with love. The brands we stock are:
Carlota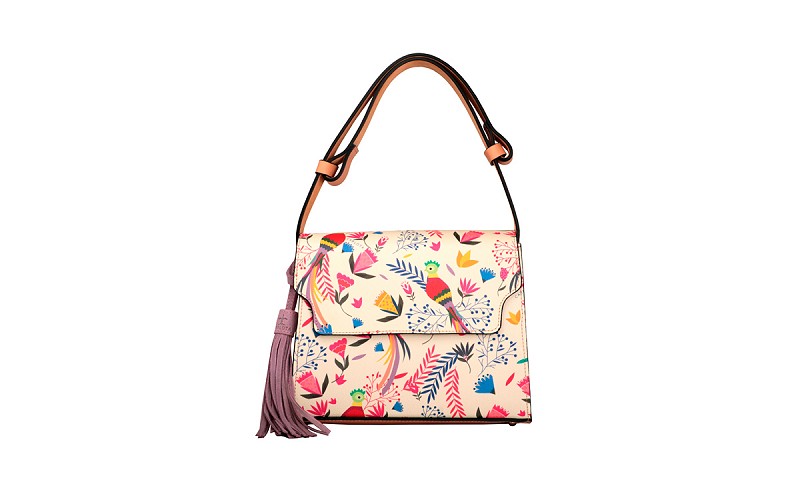 Carlota is a popular Mexican brand, which specializes in leather bags that are decorated with special motifs inspired by the Mexican imagination. The bags are limited editions and are handcrafted by artisans from the state of Jalisco.
Javier Servín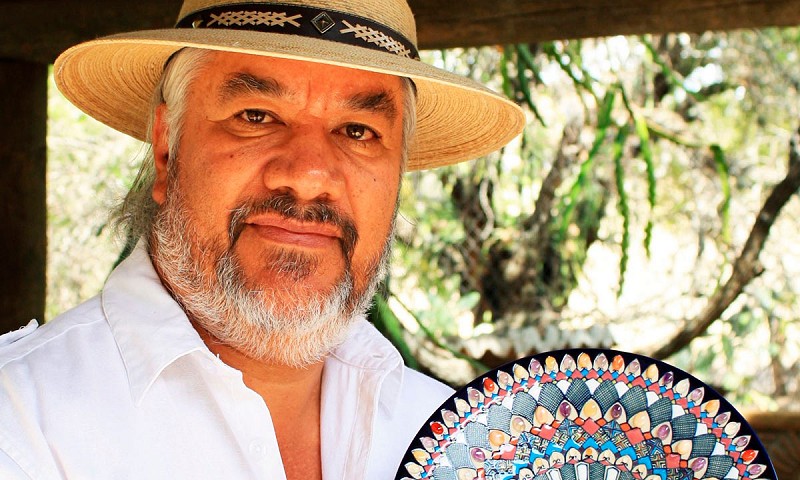 Javier Servín is a master artisan from Guanajuato, Mexico, who has won several first and second place ceramics awards in national and international competitions in the categories of contemporary ceramics and artisan crafts.
He specializes in ceramics, creating unique pieces that are masterfully worked at high temperatures by specialized artisans. He has produced 200 different models in addition to new lines of porcelain and silver jewelry.
Sophie Simone Designs
Sophie Simone Designs is a line of jewelry created by Sophie, a French-Mexican designer. Her line reflects her love of Mexico and her passion for unique pieces. She partners with Mexican artisans to make beautiful jewelry, where each design is handcrafted. Her fine jewelry collection includes bracelets, chokers, earrings, necklaces, and rings with unique designs primarily in gold or pink gold.
BuleBOO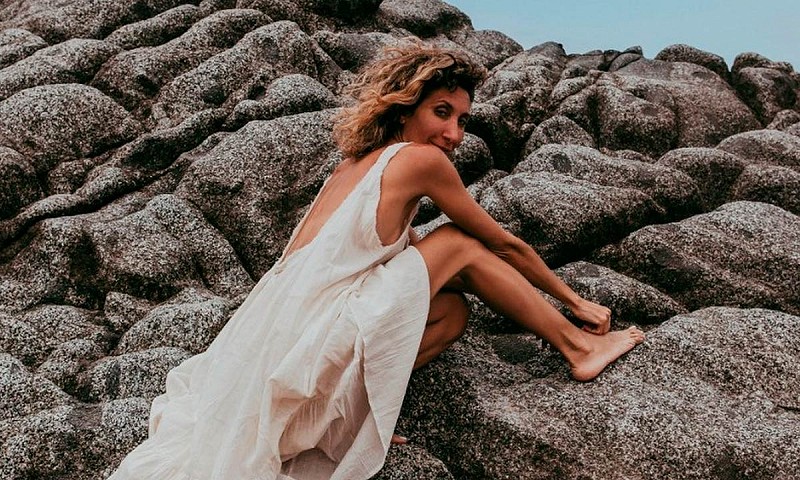 BuleBOO is a Mexican brand that sells 100% Handmade Clothing, inspired by the Mexican Caribbean. The clothing is designed to make women feel comfortable as well as sensual and is made with high-quality artisan fabrics. The brand specializes in casual long beach maxi dresses.
What Else Can You Find at The Market?
You can find a range of beach wear including cute tops and shorts from Roxy & Quicksilver, flip flops from the popular Havaianas Brand, and swimsuits and swim trunks both for kids and adults.
Whether you are looking for a pink flamingo pool inflatable, water wings for the kids, snorkeling equipment, or a waterproof phone pouch, you will find a good selection of items you can use at the beach and at the pool.
If you want a perfect reminder of your vacation, browse the extensive variety of souvenirs. The Market sells an impressive selection of artisan goods including beautiful hand-painted alebrijes, very representative of the Mexican culture.
If you are in need of personal hygiene products or general pharmaceutical products such as Tylenol, a small selection is available at The Market.
There is an aisle exclusively devoted to liquor and cigars where you will find premium liqueurs, whisky, tequila, of course, as well as cigars, perfect for getting you into vacation mode.
You can buy staple grocery supplies for your suite such as milk, juice, bread, and frozen foods.
This is just a small list of what is available at The Market. The next time you are in Los Cabos, stop by and you are guaranteed to find unique items that you will love!
Not only that, Members and New Members will receive a 10% discount on everything in the store. Elite and VIP Members will receive a 15% discount. You will not have to present your Gold or VIP Cards, the discount will be automatically applied to purchases at the cash register.
*Please note that purchases at the Market are not covered by all-inclusive packages.