Guest Experience Manager Interview and TAFER's Awards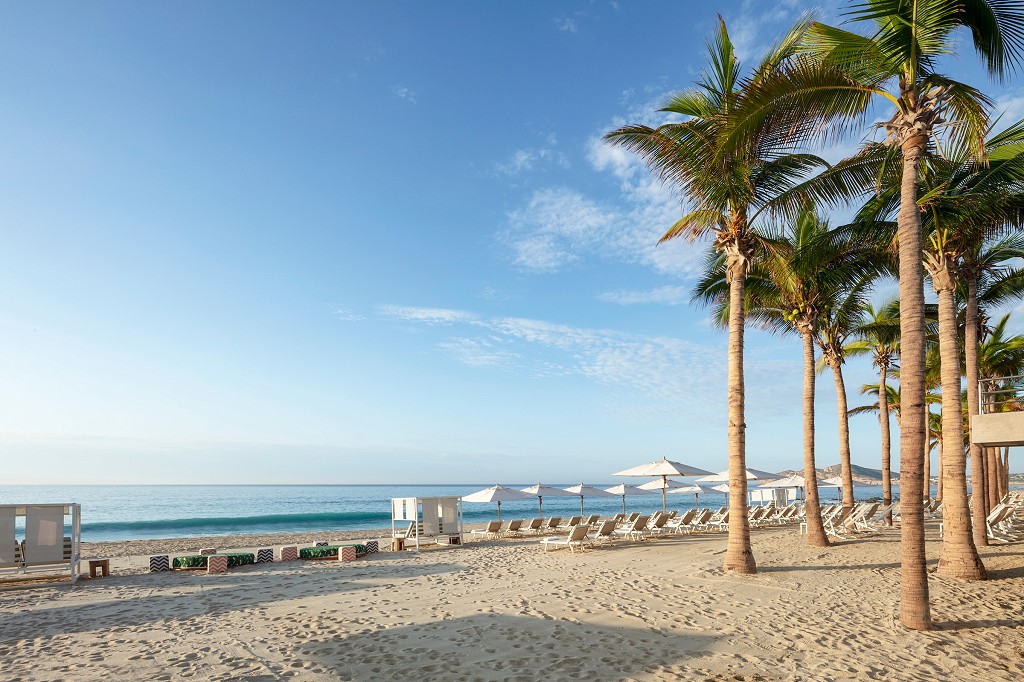 Garza Blanca Los Cabos 
Interview with Guest Experience Manager, Ivan Gutierrez
Ivan Gutierrez is our new Guest Experience Manager at Garza Blanca Los Cabos. Ivan took time out of his very busy schedule to share with us all the great things he has planned to enhance both guest and member experiences in this exclusive Q&A.

Tell us a little bit about your career path?
I started out in Food & Beverage, actually. I did formal studies in culinary arts and between the ages of 18 and 27, I devoted myself to this career. I worked in Dubai and Spain. I worked at Arzak in San Sebastian, a 3-Star Michelin Restaurant, but I got burned-out and decided to change careers. I took the Hospitality Management 360 course from Cornell University in New York and then embarked on a career working in customer service at luxury resorts including Grand Velas and Banyan Tree Mayakoba.
What inspired you to come and work at Garza Blanca Resort & Spa Los Cabos?
Honestly, there were several things that inspired me to come and work at Garza Blanca Los Cabos. The first being that TAFER Hotels and Resorts is a proudly Mexican company. I really respect the brand and its ethos. The second reason is that the General Manager, Arturo Esponda, was an acquaintance of mine. When I found out about the position and that he was the General Manager, I felt really motivated to come and work here because I knew that he would be a great leader and someone I would be proud to work with. It just felt like the time was right. Thirdly, I know that the company has big expansion plans for the future and that there is a lot of opportunity for growth. The company was doing really well, but when Sasa Milojevic took over as Chief Operating Officer, I knew the brand would really explode. I also admire that TAFER continually strives to deliver unsurpassed customer service.
What do you do in your role as Guest Experience Manager?
My role as Guest Experience Manager is very busy and it involves a lot of multi-tasking. I provide information, handle complaints, I am the head butler and I lead a team of 20 butlers. Every morning we meet and go over the agenda for the day. I remind them to always follow the Diamond standards and coach them on efficiency while treating guests with the utmost politeness. I also work with my team to create WOW moments for our guests. What I like most about the job is that every day is completely different, sometimes challenging, but always rewarding.
How do you create WOW moments?
I think that WOW moments can be a collection of very simple things. Whether that is anticipating in advance what a guest or member needs, greeting them by name, or following up with them on something they had requested, all these little efforts lead to guest satisfaction and that for me is the wow factor. For me communication, honesty, and attention to detail are all vital to the guest experience. Whenever there is a milestone like a birthday, a wedding anniversary, or a proposal, we try to do something that the guest is not expecting, which creates an element of surprise, and that is always appreciated. Guests like to feel special and that is what I try to do, to make each guest feel special by getting to know them and finding out what their needs are.
How do you handle guest complaints?
When a guest is upset, I listen to them to see what the real issue is. Once I know what the problem is, then I do whatever I can to make it up to them. For example, if a guest has an issue at a restaurant, maybe they waited too long or their meal wasn't what they were expecting, then I follow up with them and make sure that they have no more issues during the rest of their stay. I will go to each restaurant they are dining at on subsequent nights and see to it that they are taken care of. I try to make sure their experience is personalized. While I do go out of my way to accommodate each guest's need, I can't always fix things. For example, if a guest is not happy with their room and we are at full occupancy, I am honest with them. I apologize, but I also have to be realistic about what I can and can't do, and they always appreciate my honesty.
What do you recommend for members and guests to do when they visit Los Cabos?
There are so many things to do in Los Cabos. I recommend that guests take a day trip to Todos Santos or La Paz, visit the Art Walk in San Jose del Cabo, or go whale watching during whale season, but I also encourage them to enjoy the resort since it has so much to offer.
Even when this is your passion, it must be exhausting. What do you do to revitalize yourself?
I run every morning, so that helps me ease stress. I practice mindfulness and meditate. I read a lot and I enjoy going out for dinner or to the movies with friends. I also try to distract myself and release stress by watching the TV series, Game of Thrones.
Garza Blanca Puerto Vallarta and Hotel Mousai
AAA Four and Five Diamond Recognition
TAFER Hotels & Resorts is proud to share with members that Garza Blanca Preserve Resort & Spa and Hotel Mousai in Puerto Vallarta have once again received the official Four and Five Diamond plaques, respectively, from AAA for 2021.
It is an honor for TAFER to have had its prestigious Four and Five Diamond recognition from AAA renewed at three of its resorts including: Garza Blanca Preserve, Hotel Mousai, and Villa del Palmar Cancun.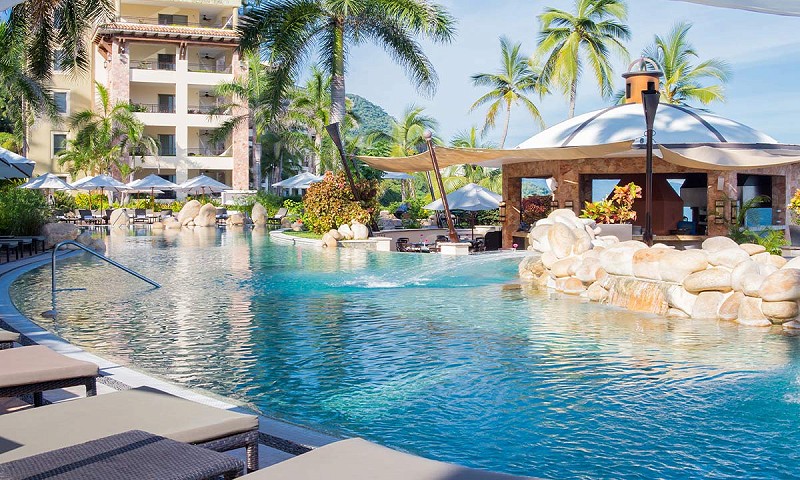 Garza Blanca Preserve and Hotel Mousai first received their Diamond Awards in 2015 and have had this recognition renewed for their seventh consecutive year in 2021.
Hotels and Restaurants in the U.S. & Hawaii, Canada, Mexico, and the Caribbean earn the coveted Diamond designation by passing rigorous inspections conducted by AAA's professional team of inspectors during anonymous overnight stays. The inspectors rate the resorts based on quality, cleanliness, amenities, facilities, and level of service. The scores are tallied and hotels and restaurants are assigned a designation of either Approved, Three Diamond, Four Diamond, or Five Diamond. An Approved designation indicates that the hotel is affordable and meets the basic requirements, while a Five Diamond designation represents the pinnacle of luxury.
Out of 53,000 AAA Diamond designated hotels and restaurants, only 182 have Five Diamond distinction and 2,354 have achieved Four Diamond status. Hotel Mousai, Garza Blanca Preserve, and Villa del Palmar Cancun are proud to be among the resorts in the upper echelon of the hospitality industry, with Hotel Mousai being the first and only Five Diamond-rated resort in the entire state of Jalisco.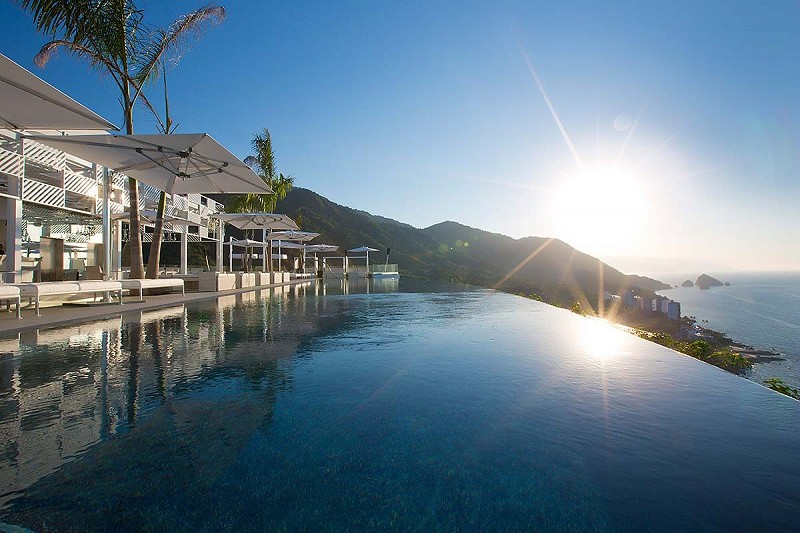 TAFER's newest resorts, Garza Blanca Resort & Spa Cancun and Garza Blanca Resort & Spa Los Cabos are seeking to obtain AAA 5 Diamond Award recognition, and we really hope that by next year we will have some news to share with members about this. Both resorts offer stylish suites, a range of amenities, outstanding gourmet cuisine, and next-level pampering. Watch this space.
"It's a testament to the dedication and commitment of TAFER to outstanding hospitality that has consistently earned the luxury brand Four and Five Diamond recognition from AAA for the quality of the accommodation offered and for the wide range of amenities available," said Sasa Milojevic, Chief Operating Officer of TAFER Hotels and Resorts. "It is a true honor for us to receive these awards and it is a welcomed recognition for the TAFER brand. Congratulations to the General Managers: Cecilia Bustos, Johnattan Diaz, and Juan Carlos Gonzalez, and their teams for this important achievement."
TAFER Hotels & Resorts is proud that its distinguished resort brands Garza Blanca, Hotel Mousai, and Villa del Palmar are the recipients of the Diamond Awards for the 2021 season and we hope that makes our members proud to belong to our award-winning group of luxury resorts. Our promise to you is to continually strive to be the best of the best, so that you can have the holiday you deserve.