Awards and Recognition for TAFER Hotels & Resorts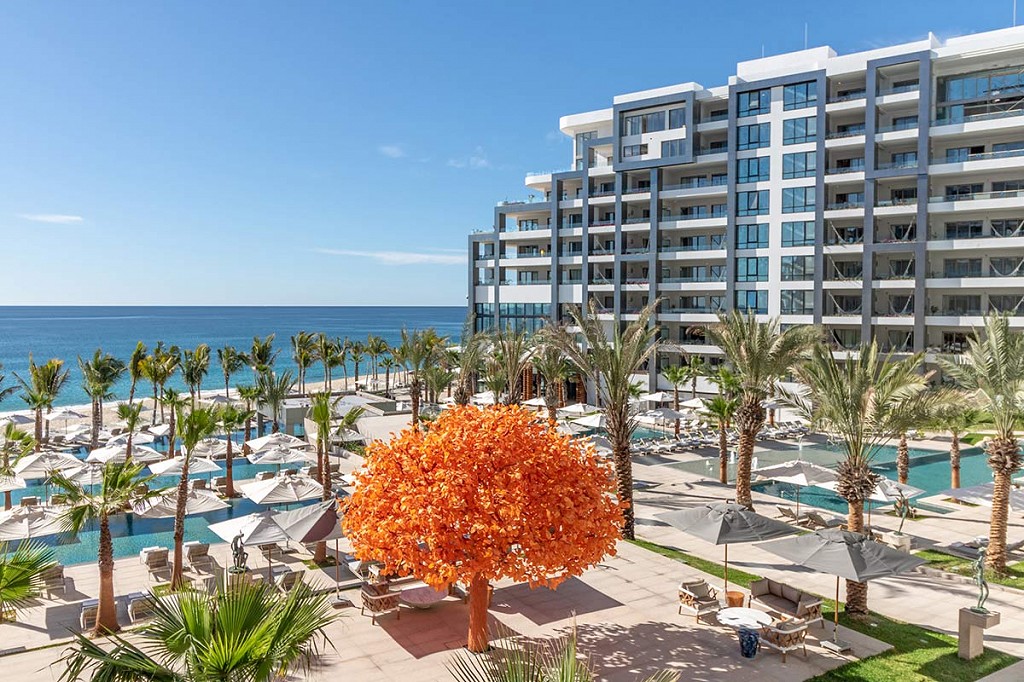 Garza Blanca Los Cabos
Garza Blanca Los Cabos is Among the Top 25 Resort Hotels in Mexico
Travel and Leisure (T+L) has published the winners of its 26th annual World's Best Awards, based on a survey of its readers that was conducted from January 11 through May 10, 2021. We are excited to share with members that Garza Blanca Resort & Spa Los Cabos is a winner of the World's Best Awards 2021 and was selected as one of the Top 25 Resort Hotels in Mexico.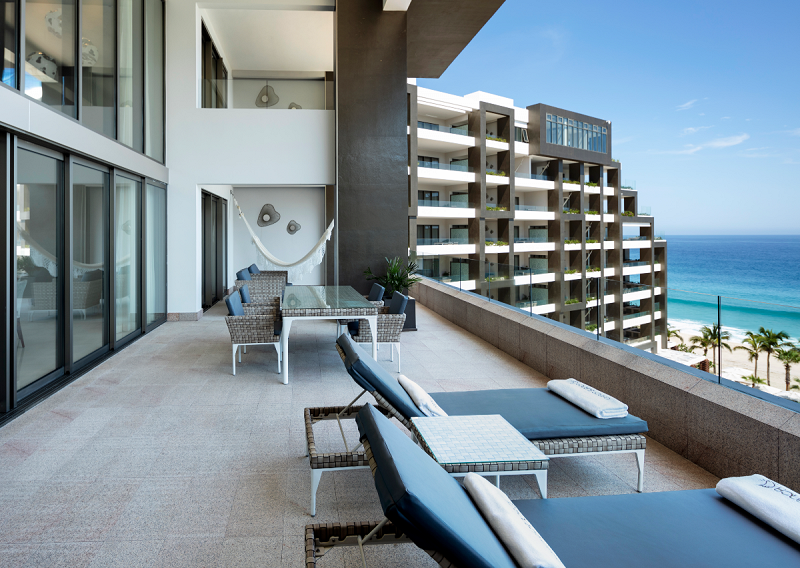 T+L is a travel magazine based in New York City with 4.8 million readers. Every year readers are asked to rate and share their opinions about the top destinations, resorts, spas, airlines, and other travel suppliers around the globe. In the survey, the respondents choose a rating of excellent, above average, average, below average, or poor. The travel suppliers with the highest scores based on these responses receive a World's Best Award.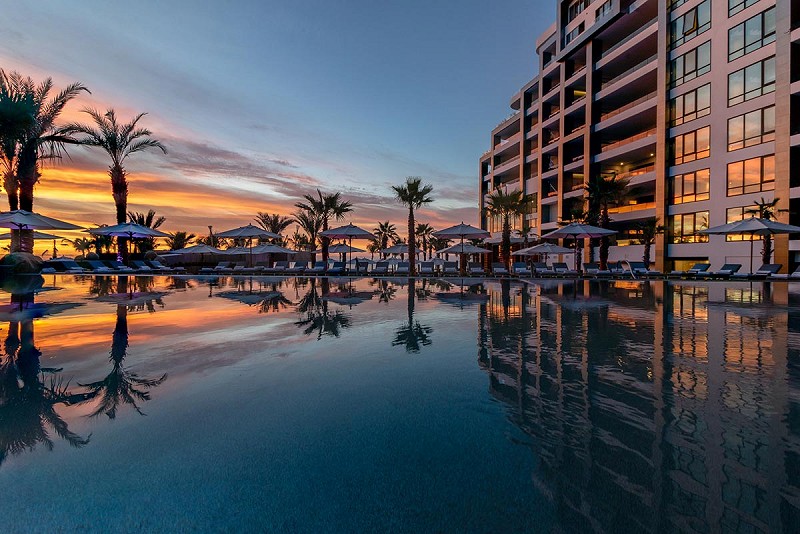 This travel awards program rates hotels on rooms, facilities, service, location, food, quality, and overall value. Each of the hotels on the list of the Top 25 Resort Hotels selected in Mexico offer unique experiences and ways to connect with the local culture and the environment. Garza Blanca Resort & Spa Los Cabos earned the No. 12 spot with a score of 95.67.
We thank those members who voted for us and for helping us to stand out as among the best!
Villa del Palmar Cancun
AAA Four Diamond Recognition
In August, Villa del Palmar Cancun Luxury Beach Resort & Spa received for the third time the recognition of 4 Diamonds by AAA.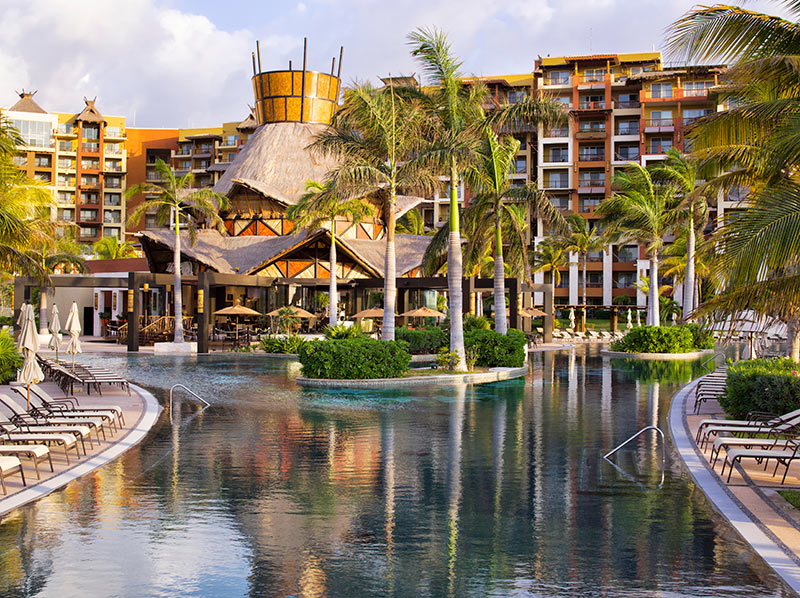 Diamond designations are awarded by AAA after trained experts, who arrive unannounced, go to inspect hotels around the globe and evaluate them based on facilities, cleanliness, quality, and the type of experience a property offers, with objective criteria. Diamonds offer guidance to make travel planning easier and assist travelers in choosing the right hotel for every trip. Diamond designations hold hotels and resorts to a standard.
This year, the inspector who visited Villa del Palmar Cancun, said:
¨This lovely all-inclusive resort sits right on Playa Mujeres with many rooms boasting stunning Caribbean views. Enjoy the abundance of daily activities for couples and families. Some of the units offer laundry machines, Murphy beds and jetted tubs, but they all feature hammocks on their patios.¨
Villa del Palmar received an overall score of 4.1: 4.3 in the rooms, 3.7 bathrooms, and 4.3 in public areas, and this year Villa del Palmar also received the AAA 'Best of Housekeeping' award for 2021.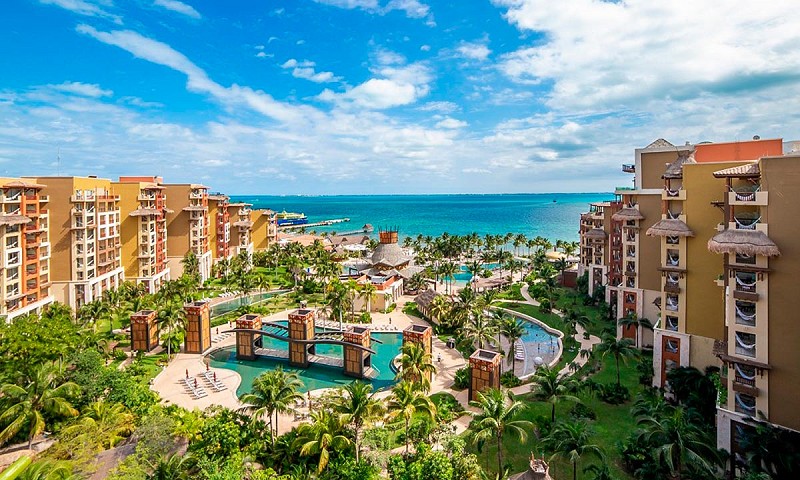 To achieve this valuable recognition, properties must have an excellent score for 2 consecutive inspections and must have had no guest complaints during the previous 12 months. Only 25% of AAA-certified diamond-rated hotels receive the 'Best of Housekeeping' award. This award is granted to those hotels which significantly surpass expectations for standards of cleanliness and sanitization, measured during a comprehensive on-site inspection.
It is an honor for us to continue belonging to this exclusive list, but in these complicated times due to COVID-19 to receive this recognition means even more, and speaks to the excellent work carried out by our staff and the commitment they have to our members and guests. Villa del Palmar Cancun has also demonstrated that keeping its property in top condition is one of its main priorities, along with offering the most luxurious accommodation, exciting activities and experiences, and world-class cuisine.