Why Owning a Timeshare is the Best Decision Ever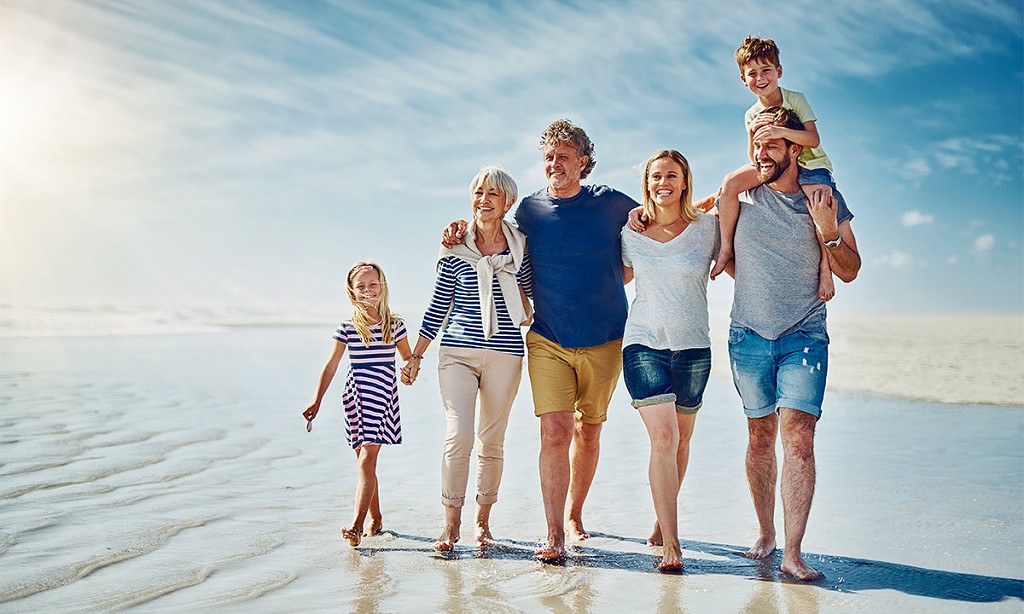 Owning a timeshare in paradise has its privileges, and now that you are a member you not only have a way to vacation with your family every year, but you also have access to exclusive benefits.
Your Membership benefits offer several perks, which allow you to look forward to a getaway year after year to somewhere that feels like home. You also have the option to travel at different times of the year, and stay in different sized units to accommodate the number of guests you travel with, whether it is just you and your partner, your whole family, your extended family, or a large group of friends. With the ability to bank and borrow your club points, you can borrow them from future years to book a larger unit or stay longer by banking your points from one year to the next. Don´t forget to bank your points by November 1st, 2021.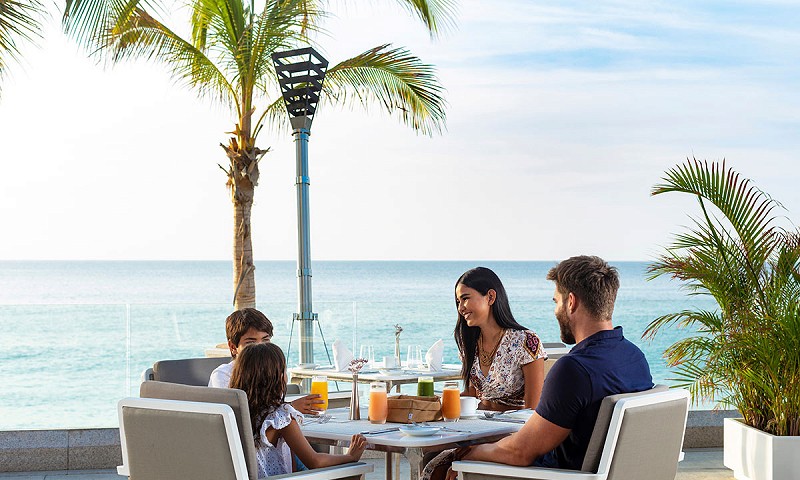 If you plan to travel during the summer months, you can use your Preferred Points, which you get in addition to the number of points you own, during weeks 18 through 43 (May through October). You will only have to pay the cost of the pro-rated maintenance fee.
When you book your stay, another benefit is that you have preferred access to inventory so you will get the best available unit over a non-member. Another amazing thing about your membership is that in addition to being able to exchange your points with RCI to have access to 3,000 resorts around the world (members have access to a year's free trial membership for RCI), the inventory offered by TAFER Hotels & Resorts is increasing all the time. Membership options started with Villa del Palmar Cancun, Garza Blanca Puerto Vallarta, and Hotel Mousai. Two years ago, Garza Blanca Los Cabos was added to our inventory. Garza Blanca Cancun is accepting reservations in its soft opening phase. By Q4 of this year, Garza Blanca Cancun will be fully open offering an additional inventory of 450 suites and the second tower of Hotel Mousai in Puerto Vallarta will offer an additional 72 suites including four lavish penthouses. In the future, members can also look forward to Garza Blanca Riviera Maya coming in 2024, as well as other developments in Puerto Vallarta including TierraLuna, the new shopping and entertainment park on Garza Blanca Preserve, which is gearing up for its Grand Opening on June 1st, 2021.
What´s more, when you own a membership, you know you will be well taken care of by our friendly and welcoming team of staff. Here´s some recent feedback from our members about their stay at our resorts:
Villa del Palmar Cancun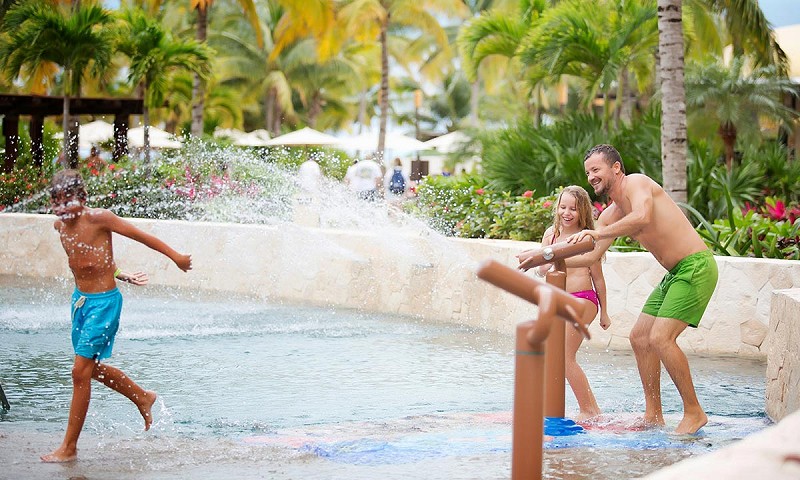 ¨ Carlos at the Elite pool provided excellent service and a warm welcoming experience. Lulu, the Elite concierge, was wonderful and arranged to make my husband's birthday very special. ¨
¨ Candelario served us on the beach and by the pool. His service was absolutely flawless and we couldn´t have been more satisfied. He anticipated our needs and never kept us waiting! ¨
¨Hugo and Antonio at Davino were phenomenal servers. We also loved our pool butler Carlos. These employees excelled at making us feel welcome and special. ¨
¨ Adrian at La Casona STK. He was amazing and so friendly and made us feel like he was a friend. He made our trip enjoyable and called us by name every time we saw him around the resort. Victor, the waiter at the pool, was also always very friendly and on top of his work. ¨
¨ I am blown away by the level of attention and commitment to phenomenal service at VDP Cancun. Ivan at Davino's is unbelievable! He is a hidden gem, completely sincere and gracious. He went above and beyond all expectations, where we have enjoyed being treated like royalty for years! Uriel at the front desk is so kind and helpful, he has a great attitude and smile. The Spa staff is phenomenal. I had a massage with Iasais that is THE best that I have had at any spa ever! He was also very professional and considerate. Ceasar Suberanis and Ignacio Rodriguez at Capriccio's are amazing, they are funny and inspirational. They are so willing to help us, AND great service people! I am overwhelmed by the commitment and attention to detail ALL the employees at VDP show. ¨
Garza Blanca Cancun
¨ Chef Tiago made a great and special dinner for us, awesome guy. ¨
¨ Every one of the staff was fantastic. We really liked the personal service from Javi.¨
¨Luis was fabulous! He went above and beyond as our pool waiter! He was very attentive, friendly and went above and beyond to make our experience very memorable. ¨
¨ Rene, VIctor(bimbo), Monse, everyone was amazing and great! They were all helpful and willing to assist in any way they could.¨
¨ Luigi, Eloicia, Ronald, Javier, Adrianna - & honestly- everyone we encountered was soooo wonderful & welcoming. ¨
Garza Blanca Puerto Vallarta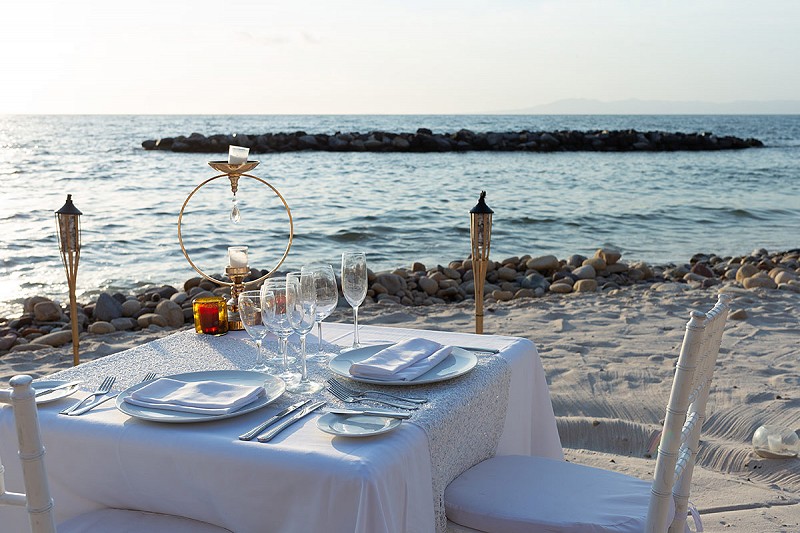 ¨ Romantic dinner on the beach was exceptional! ¨
¨ The guy who is at the stand for the Pirate show, ATV, zip lining activities was great! ¨
¨ Cesar who guided us on our kayak to Los Arcos, Tito at the pool, Selene who gave my pedicure at the Spa and Abraham who served us at Hiroshi¨
¨ Moises at the Panoramic pool was AMAZING! Also Ponce the shuttle driver, Angel at the pool, and Angel the bartender. Ulises was also great! ¨
¨ All staff was exceptional. We came for our daughter's wedding, it was the best resort and wedding experience! We are so grateful the way you treated us and all of our guests. We will be back next year and will recommend you to all of our clients!! Thank you. ¨
Garza Blanca Los Cabos
¨ The balloons and cake arrangements for my wife´s birthday party were superb.¨
¨ The staff at HIROSHI was amazing! ¨
¨ GB Los Cabos made the testing process for COVID-19, which was required 72 hours prior to our return to the US, a breeze. We absolutely love Garza Blanca (Tafer) Resorts!!¨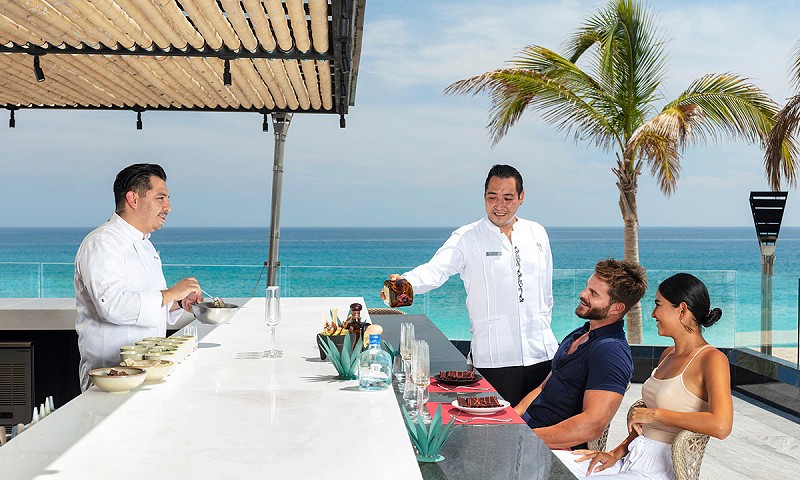 ¨ Claudia was our personal Concierge this trip and she was very helpful. We really appreciate the level of service we receive, from booking events to making dinner reservations to helping us plan our excursions. We also enjoy the 3 musicians that play throughout the resort, they always greet us with a smile and play really up-to-date music that is pleasant to listen to. Dario and the entire spa staff are GREAT! Last, but not least, the pool attendant towel guys were so nice when it came to preparing our poolside chairs and making sure the umbrellas were positioned just right. We thoroughly enjoy our times at the resort and cannot wait to come back. ¨
¨Berenice from concierge made sure I had everything I needed prior to arrival, Claudia went on her own time and handled a special request! And the rest of the girls (Fernanda, Mariana, Valeria) took really good care of me and my VIP guest. Julio is the best Experience Host I have ever had. And finally, Chef Carlos made a special birthday lunch for my VIP guest. The food was made with love and from his heart, it was AMAZING. My friend Catherine still talks about how great everything was, the people, the rooms, spa, and her birthday lunch. She is ready to come back with me. The friendly staff at your resort, are what makes it truly special. ¨
Being a member, means that you have years of wonderful memories to look forward to with personal service to enjoy an elevated vacation experience unlike any other. Thank you so much for being a member. We are so glad you´re here!