Who's Who? UVCI, ResortCom, and TAFER Resorts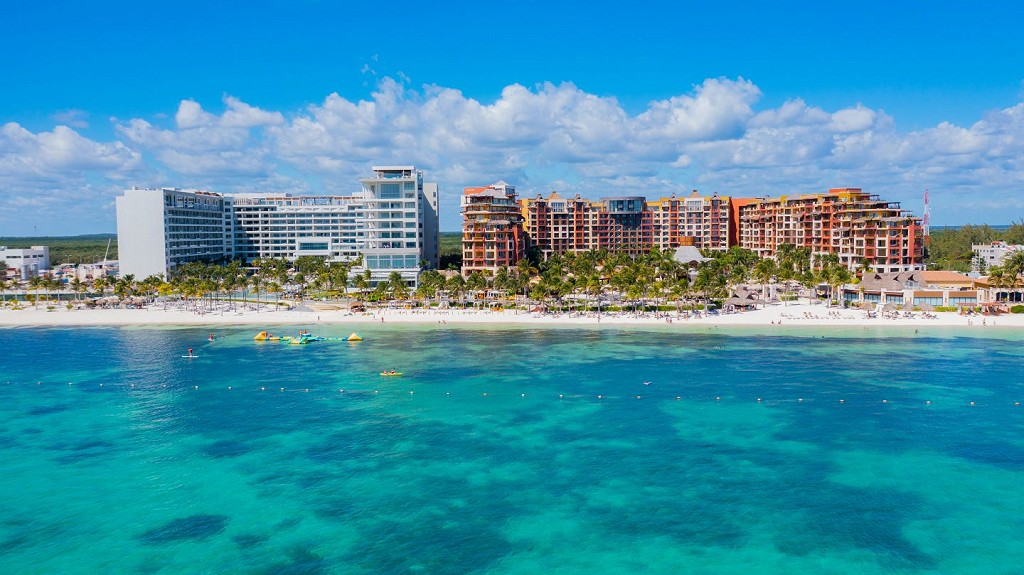 The most common question we receive is "What is the difference between UVCI (Universal Vacation Club International), ResortCom, and Tafer?" While we all work very closely together, we do have differences and each team focuses on a distinct part of your membership experience. Keep reading to learn "Who's Who," and the difference between the teams you interact with.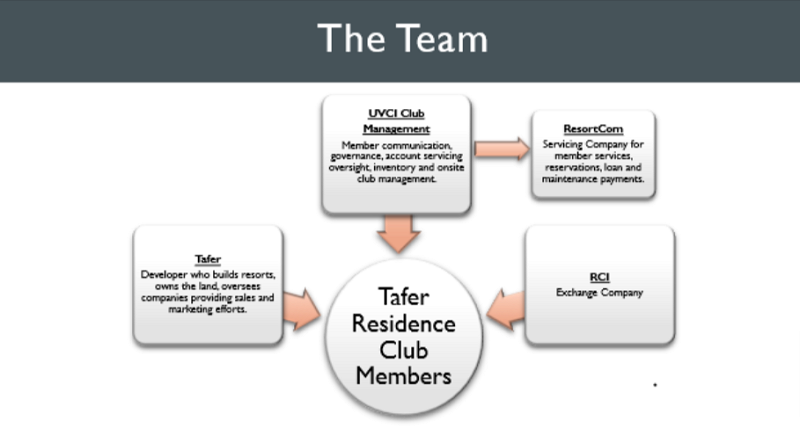 UVC International ("UVCI" or "the Club")
UVCI is the vacation ownership management group servicing all 90,000+ members of Tafer Hotels & Resorts (and the Villa Group) vacation clubs. These include TAFER Residence Club, Club Caribe (VDP Cancun), Garza Blanca Residence Club, Universal Vacation Club, Villa Preferred Access Club, and UVC Resorts (VDP Islands of Loreto).  There are different clubs because as the industry evolved and each property was built, the Developers decided what type of product they wanted to sell, its related benefits, and how it was to be structured. All the Clubs offer a wide variety of Member Services, programs, and benefits. 


Led by a small but effective team (plus the onsite Club staff,) UVCI is an umbrella that oversees all Club and member-related functions. Although UVCI is often called the "Club" (singular), at any given point it can be referencing just one of the Clubs, or all of them.  In brief, UVCI represents all members' interests at all the resorts in Mexico, and on behalf of the Club members, it works with offsite and onsite teams to make sure that your membership experience is as extraordinary as possible, regardless of the breathtaking destination you visit – Puerto Vallarta, Riviera Nayarit, Cabo San Lucas, Islands of Loreto, and Cancun.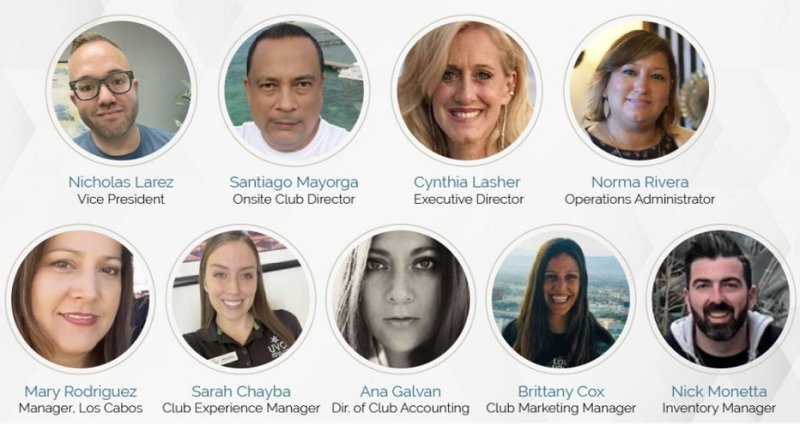 UVCI handles member communication and marketing, and plans and hosts the Annual Member Meetings. We are editors and contributors to your Club Newsletters, social media posts, email promotions, and membership brochures. and work with the hosting team to manage your member information website at https://www.taferresidenceclub.com/.
UVCI's manages all meetings of the Board of Directors, Member Advisory Committees, and the Developers' Managing Entities, oversees elections and Club governance, works with the attorneys and Developer Representatives on all Governing Documents, and develops and follows up on timelines and action plans for executive/operational action items on a global level.  
UVCI oversees the Vegas call center and all the services it performs; including reservations processes, and billing functions (maintenance fees and loans). UVCI serves as liaison between ResortCom and the hotel teams to make sure the ResortCom team has the information and resources needed to assist all members properly and efficiently.  
UVCI provides onsite property management oversight. At any given time, each Hotel is occupied by a combination of Club Members as well as hotel guests. Therefore, UVCI works in tandem with the Hotel management teams to make sure that maintenance fees paid by members and sent to the Hotels for property management are being used in the best interests of the members. UVCI works directly with the Hotel Operations teams on quality control for all areas of the Hotel including check-in, inventory (rooms) management, activities programs, Food & Beverage, Elite Program administration, quality surveys, and many other programs, services, and operations.   
Other important functions – UVCI provide administrative guidance and support to Eagle's Wings Foundation, the Developer's sister charitable foundation that collects donations and provides grants to local charities near the resorts. UVCI also works with all third-party companies like graphic designers, accounting and auditing firms, insurance companies, and others.
In a nutshell, UVCI is the glue of your membership experience —connecting all operations together so that you can fully enjoy your vacations with us. 
UVCI shares a small portion of the ResortCom offices in Las Vegas UVCI, and is often confused with ResortCom; but they are two separate entities. Although UVCI works closely with members to handle many of their needs,  day to day it is not the UVCI staff who answer the phones for reservations or member services; these functions are handled by our servicer, ResortCom.
ResortCom International  
ResortCom is the servicing provider for the Clubs, and they work tirelessly to provide customer/member services to all Club members. ResortCom is a large team (300+) of multilingual customer experience specialists dedicated to providing high quality, by-your-side service, answering your questions, addressing your needs, and ensuring that you have an extraordinary vacation and travel experience from the time of your booking, until your safe return home.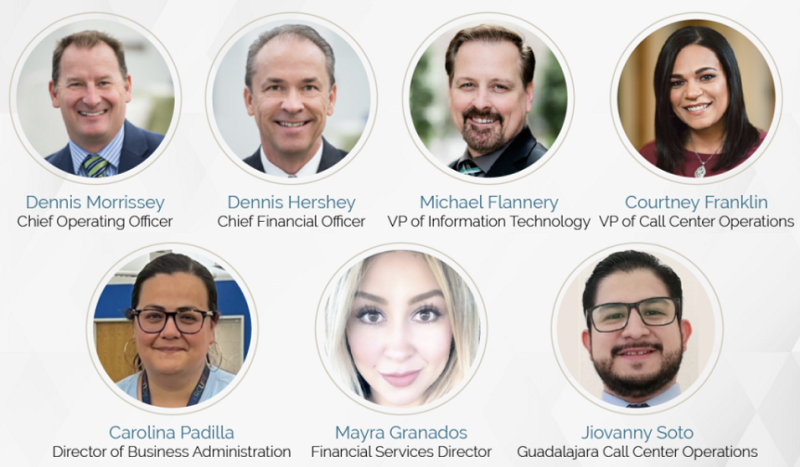 ResortCom handles all member servicing including Call Center operations such as reservations, payments, vacation banking, vacation borrowing, special requests, and general account management.  
Resortcom assists members throughout the exchange process if they want to use this benefit through Interval International. 
ResortCom's highly trained agents are located in Las Vegas, Nevada and Guadalajara, Mexico and they provide around the clock care and ensure proper handling of your membership, reservation, vacation, and travel.  
They also specialize in managing financial services, account collections, lead generations, and your pre-arrival check-in services. When you call in to ask a question, book your vacation, or pay a bill, you are calling ResortCom.  
ResortCom has some teams that also work on behalf of the Developers to book the Hotels' unsold inventory.  
Resortcom maintains your membership account website at https://reservation.resortcom....
Tafer Hotels & Resorts
Tafer is a resort development group whose principal has over 30 years of experience and leadership in the Mexico resort industry. Tafer's resorts are the beautiful locations that you stay at when you are on vacation with us.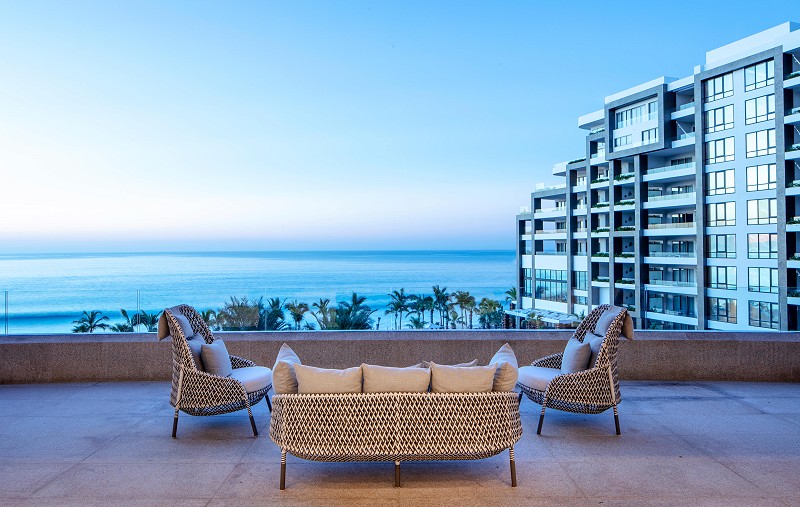 Locations include Villa del Palmar Cancun, Garza Blanca Cancun, Garza Blanca Puerto Vallarta, Garza Blanca Los Cabos, and Sierra Lago.  
Through its operations teams, Tafer properties employ all of the friendly resort employees that you see onsite during your vacations with us that make your trips so special. When activities, special events, weddings, or any onsite happening at the resort occurs, the Villa Group team is the one who made this happen. 
Tafer Hotels & Resorts also runs the marketing companies that administer sales and member upgrade programs as well as the Elite loyalty program.
We hope that this article gives you a better understanding of the teams hard at work for you. In a quick nutshell, we [UVCI] are your management company, ResortCom is your servicing company, and Tafer Hotels & Resorts (the Developer) consists of all teams onsite at the resorts when you are on vacation with us.