The Ultimate Summer Vacation Using Your Preferred Points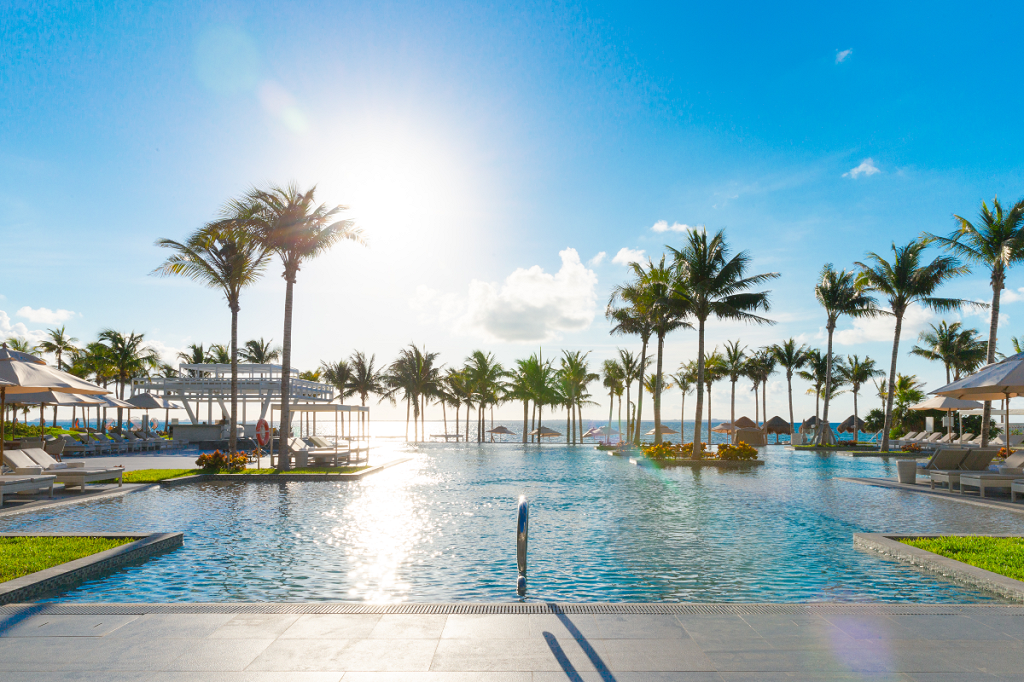 Summer is just about here, bringing with it sunshine, outdoor adventures, and, of course, vacation! What better time to schedule a trip with your loved ones to stunning Puerto Vallarta, Cancun, or Los Cabos than now, especially since this is the time of year in which you can put your Preferred Points to work. So what exactly are Preferred Points? How are they different from Club Points? How can I make the most of these exciting member-only benefits? Read along for all the answers, and get to work planning your luxurious summer getaway.
What are Preferred Points?
Each year, our members receive an allotment of Preferred Points which can be used towards discounted accommodation or upgrades at any of our resort locations. These points can be used in addition to any Club Points that you have accrued, but can only be applied for no more than 14 nights between weeks 18 to 43 (May to October) of the calendar year. Therefore, we encourage you to take advantage of this unique opportunity and utilize your Preferred Points this summer before they expire.
How are these points different from Club Points? Club Points are points that you earn annually based on your spending, while Preferred Points are additional, "free" points that our members are gifted in addition. Annually, the number of Preferred Points that you are given is equivalent to the number of Club Points you have. Just remember that these points are completely optional. Using them will only cost you the prorated maintenance fees, and failure to use them won't cost a thing. These bonus points cannot be saved for the upcoming year, so it is up to you whether or not you would like to take advantage of them. Give a call to our Member Services Department for a better idea of the fees and savings associated with booking.
Many of our members take advantage of these bonus points each year and apply them in creative ways to make the most out of their time and their visit. One such way is by combining Preferred Points with Club Points for even bigger savings and discounts. Reservations made with combined points must be made at least 60 days in advance of your travel date, and can allow you to book larger suites and upgrades at a very low cost! Bring along more of the people that you love and make memories that will last a lifetime.
A second creative way that our members apply these benefits is by applying Preferred Points to their summer accommodation costs, then using their Club Points towards covering up to 50% the cost of additional services such as an all-inclusive meal plan, trips to our world-class spa, in room amenities, and so much more. This is an ideal strategy for travelers who plan to only take a single trip per year.
So as you can see, there are many ways in which you can make your points work best for you. Check out some additional guidelines below in utilizing Preferred Points so that you may plan appropriately:
Preferred Points cannot be rented to third parties or outside groups.
At least one TAFER Resorts member must be present for any reservations booked using Preferred Points as they are a members-only benefit.
Preferred Points cannot be used towards Hotel Mousai inventory reservations.
Preferred Points may be traded with your exchange company in full-week amounts only.
After booking, for any changes or cancellations regarding Preferred Point reservations please notify us immediately. Remember that members do receive one cancellation without fees and penalty each year.
We can't wait to welcome you to either Puerto Vallarta, Cancun or Los Cabos this summer. Take advantage of these amazing offers and experience luxury and paradise at the most reasonable price. Feel free to contact us with any questions. You can reach Member Services at 1 855 310 9634 USA/CAN 1 866 550 3602 MEX or via email: memberservices@resortcom.com.