Stay Vigilant: The Most Recent Scam to Watch Out For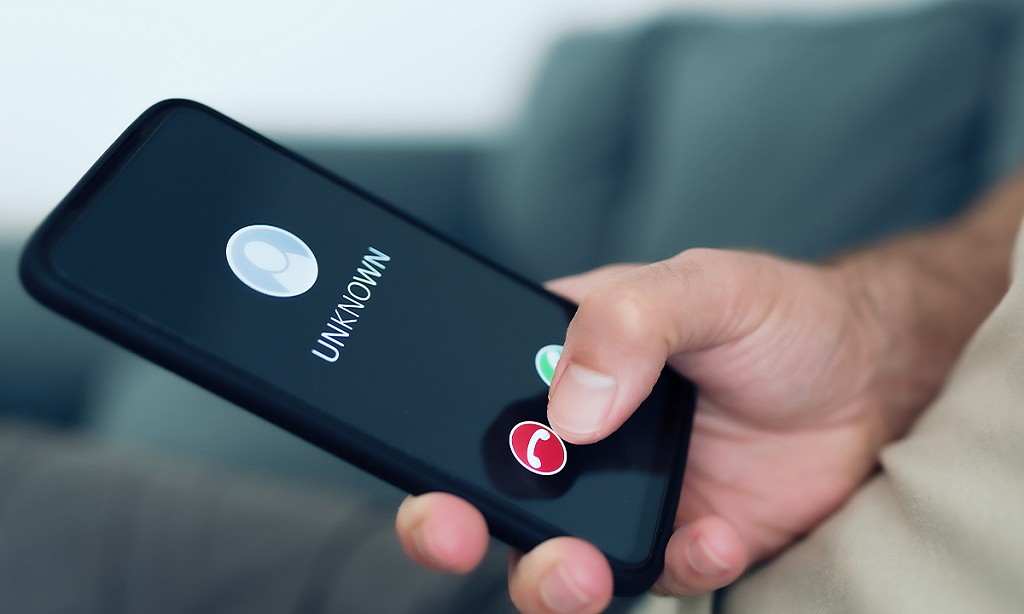 Vacation ownership has increased in popularity during the last couple of years, as the benefits that come with it are vast and varied. These benefits include the flexibility to choose when and where to vacation and the opportunity to explore new destinations without the hassle of finding accommodation. It also allows the chance to experience new cultures and make new friends and memories that will last a lifetime. And let's remember to have access to exclusive amenities and experiences.
Having vacation ownership is a blessing when traveling is a priority. However, as you will do with any other service, it is essential to watch out for scams, as these have grown along with the popularity of vacation ownership.
We recently received reports that a company has been contacting our TAFER Residence Club members, offering them help to exit their vacation ownership contracts in exchange for an upfront payment. This type of offer is a classic red flag, and we urge all Club members to beware of this and other similar fraudulent schemes.
Read on to learn how to identify and avoid vacation ownership scams.
Don't Fall for Scammers or Their Scams!
Even when it can be hard to spot scammers, it is not impossible to do so. Scammers rely on various tactics to obtain information. The most common ones are using social media or calling members to gather data and directly calling the member and asking them direct questions. During the chat or call, they may offer gifts, make false promises, or use high-pressure sales tactics to get their desires.
So, when you doubt whether you are talking to an actual Member counselor, call us or send us a message, we will let you know if they are trying to scam you!
The Mechanics of the Scam: How It Operates
The most recent tactic we have seen is when a scammer contacts the member with a false promise to help them exit their contracts in exchange for upfront payments. These con artists use cold calls, emails, or letters in the post to make the member fall for the trick. They may even pose as contract review specialists, loan officers, or attorneys working on your behalf.
They offer to help you cancel your membership or eliminate it. Or they may offer to buy your ownership for an excessive amount, above ten times more than the original amount. But the key to knowing you are being scammed is that they will ask for an upfront tax or fee, assuring you that they will take care of the rest. They may ask to charge your credit card for these services, and when they provide you with wire transfer information, it will be for a bank outside of the United States.
Other ways involve sending you to a website that looks legitimate. However, the information you will find there is probably stolen from the original website. The best way to stay safe is to familiarize yourself with our official platforms and remember any offer to purchase your vacation ownership for more than you originally paid, help you exit your contract, make other promises related to ownership issues, or anything else, is likely a scam.
Our Handy Advice
Follow these tips to protect yourself, your family, and your friends from scammers!
Familiarize yourself with potential vacation ownership scams.
Ignore any offer involving paying more than the original price to exit your contract.
Don't give personal information to unknown people.
Do not pay upfront fees or taxes for services you have not received.
Always check the reviews and reputation of the company that is contacting you.
Google the business address and see if they have an office. If they do, call the office's number.
Don't send a wire transfer after receiving an unsolicited telephone call or email.
Contact a trusted legal or financial expert before making any decisions.
If the person is forcing you for the information, you are probably under a scam attack.
Prior to conducting any transaction, confirm that the reseller's agents are licensed to sell real estate in the same location as your property. Work only with licensed real estate brokers and agents and verify their licenses through the state's licensing agency.
If you remember to follow these tips, you can be sure you will recognize any scammer crossing your path. Please share this information with your closest ones. You can prevent them from being scammed.
Scammers Abound, but Vacation Ownership Remains an Appealing Investment Option
After years of helping our members plan and embark on their dream vacations, we take great pride in the management company we have created for you. This is why our top 1 priority is providing you with an unforgettable experience each time you visit your home-away-from-home. We'll keep you informed with timely updates that help safeguard and maximize your membership benefits. Rest assured that we are keeping you and your information safe from Scammers.
Helpful Links and Contact Information
If you think you are being a victim to scam, don't hesitate to get in touch with these agencies to report the issue:
The FTC at ReportFraud.ftc.gov.
The state attorney general in the state where the timeshare is located.
The Better Business Bureau (BBB).
Member Services. Call us at 1-800-852-47552 or email us at memberservices@resortcom.com.
To learn more about resale scams, please read our previous post – How to Avoid Resale Scams.