Introducing our New Family Program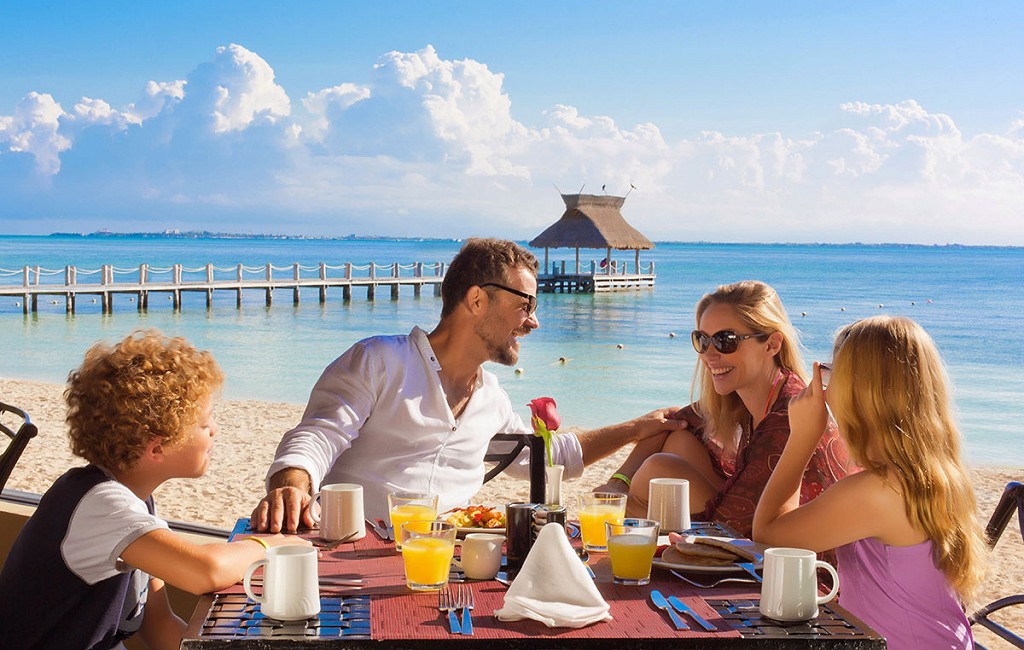 TAFER Hotels & Resorts not only has the most luxurious properties in the world in the best beach destinations in Mexico with gorgeous beaches, soft sand, glorious weather, and we cannot leave out all of our fabulous gourmet options, which completely redefine the concept of resort dining. TAFER has all of that, and yet is has so much more to offer to our members!
If you're looking to have an incredible vacation with your family while packing light, there has never been a better time to visit your favorite resort.
At each of TAFER's resorts, we are now offering a marvelous Family Program that can be added to any member's reservation if they are traveling with kids under 12 and staying in a one-bedroom suite category and above for a minimum of 3 nights. For Elite Members this package is automatically included and for non-elite members it is available at a discounted rate.
Personalized Vacation Experiences
Our new Family Program is designed especially for families with the goal of providing personalized attention and offering unique amenities for parents and children, giving you just one more reason to vacation with us.
Parents will be able to travel with ease not worrying about having to pack any extras. When traveling with young children to our resorts, you no longer need to pack strollers, car seats, baby monitors, bottle sterilizers and warmers, because we have all that right here for you. You can enjoy the comfort of an easy getaway with everything your family needs for a wonderful beach vacation. These amenities will be available for you to use during the entire length of your stay.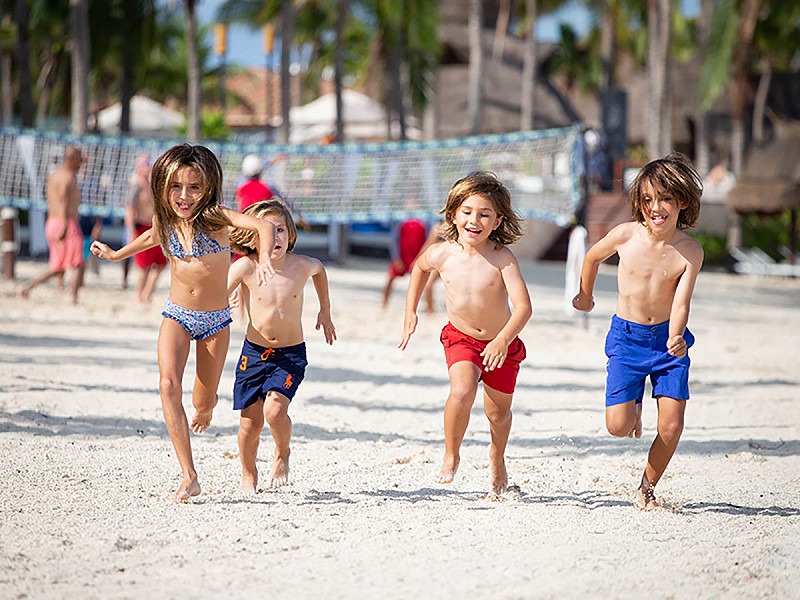 Another perk of this program is that we go out of our way to make our youngest guests feel like VIPs. Firstly, the kids get to eat and stay free (*not applicable during blackout dates), that should make them feel important. Plus, for Elite Members, their children aged from 4-12 will receive complimentary items to take home including a jute drawstring backpack, handcrafted Mexican toy, coloring book with games, and plush toy. For non-Elite members, these items are available for purchase. In addition, kid-sized robes and slippers, to match their parents, are available for kids to use during their stay. If you would like to take them home, they are available for purchase.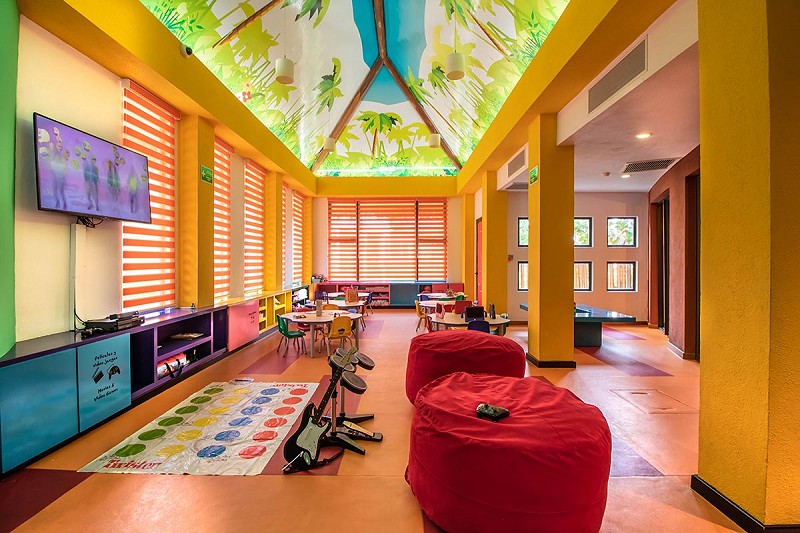 This new program complements existing activities for our younger guests, including a Kids´ Club for children aged 4-12 with a variety of fun-filled activities including games, crafts, video games, and contests. We also offer daily resort activities that are fun for the whole family from horseshoes and beach volleyball to tennis and bocce ball. Each resort offers something uniquely different for families to enjoy. In Cancun, families can have plenty of water fun at the Wibit brand Aqua Park, in Puerto Vallarta they can go hiking on trails in the rainforest behind the resort and kayak to Los Arcos, in Los Cabos an electric beach bicycle tour is available for guests aged 12 and up and the resort also has a Kids´ Pool in front of the Wellness Pool, so parents can relax and get massaged by the jets, while they keep an eye on their children frolicking and playing in front of them. Each resort also offers after hours babysitting services for an extra cost.
Enjoy a fun-filled family vacation and make treasured memories that will last forever. Book today and receive all the benefits that the Family Program offers!