Chubb Travel Protection – What You Need To Know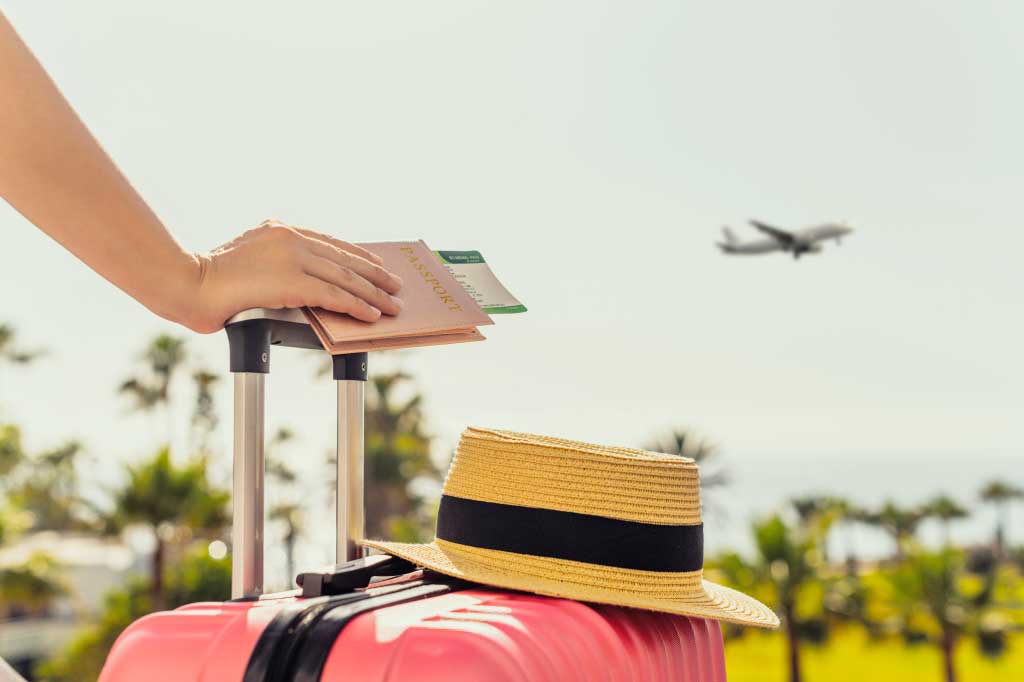 Chubb Travel Protection - our well-known insurance provider to owners of vacation properties is here to make sure you are prepared for the unexpected. As an enrolled member, you will have access to many benefits including 24/7 assistance when away from home!
In this article, we'll review everything you need to know about how the Chubb Travel Protection insurance works. Don't worry we will review everything you need to know and more. While traveling we ensure that you are prepared to enjoy your vacation while having coverage available to protect both you and your loved ones.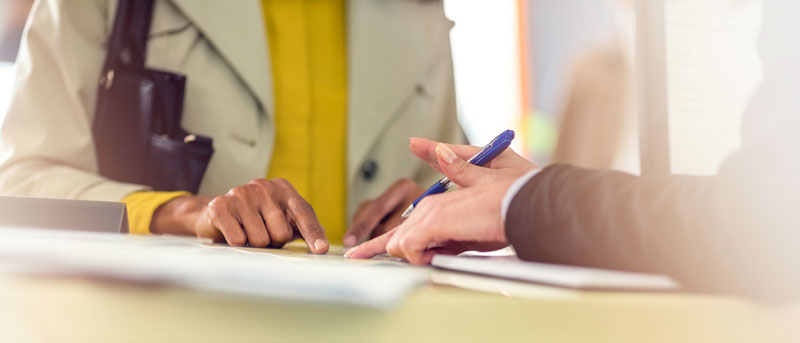 Choose between two travel insurance plan levels
When deciding to travel it can be hard to foresee any potential problems or accidents. We hope your trip never comes to it, however, we've seen it happen. Medical emergencies can and do arise which can make things even more complicated when traveling abroad. For this reason, having a travel insurance plan is something you should strongly consider!
As tempting as visiting new places may seem on vacation, exploring this world comes at the risk of having an accident while away from home. Protect yourself by investing in quality healthcare wherever possible & make sure to stay informed about your surroundings.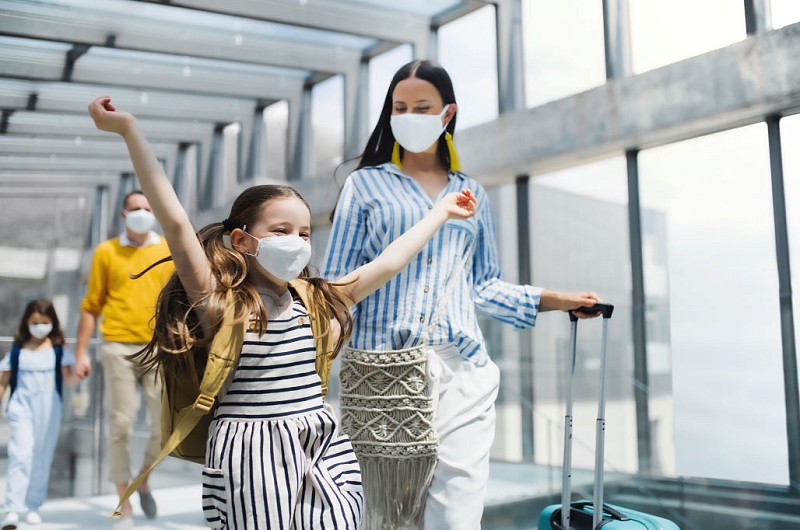 ResortCom: Basics plan
We understand that the loss of a loved one is a devastating experience. While nothing can compensate for that loss you can at least know you will be eligible for coverage. Our ResortCom Basics plan via Chubb offers travel insurance coverage up to $50,000 for Emergency Evacuation and Repatriation of Remains.
However, there's more: Emergency Medical Transportation is also included to provide coverage for transportation expenses under medical supervision to a different hospital, treatment facility or to your place of residence for medically necessary treatment for your family. The Emergency Evacuation coverage also includes the expenses to return of any dependent children under the age of 18 to your principal residence allowing you to focus on your health and not having concerns regarding your dependent children.
Basics offers 24/7 Assistance for medical, travel and personal related services.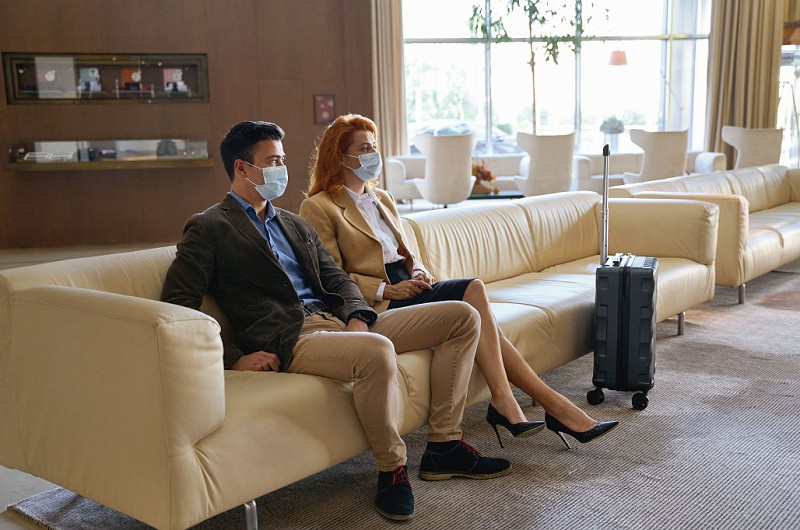 ResortCom: Essentials plan
Whether you're traveling for business or pleasure, the ResortCom Essentials plan adds additional benefits to those provided in the Basics plan. You can be reassured that there will be help for the unexpected risks when traveling. Trip delays, flight accidents, sickness, and medical expenses as well as baggage & personal effects are coverages available with this plan. When traveling in an ever-changing environment, these plans provide coverage for medical situations that may arise.
In addition, should your baggage be delayed, the plans provide coverage for the purchase of necessary personal effects if your bags are delayed is more than 24 hours.
Don't go off the grid without travel insurance. It provides coverage when you encounter the unexpected. While traveling abroad, we want you to navigate new experiences without the travel concerns. The package provides coverage should a worst-case scenario come to fruition, including baggage & personal effects loss or theft throughout your trip.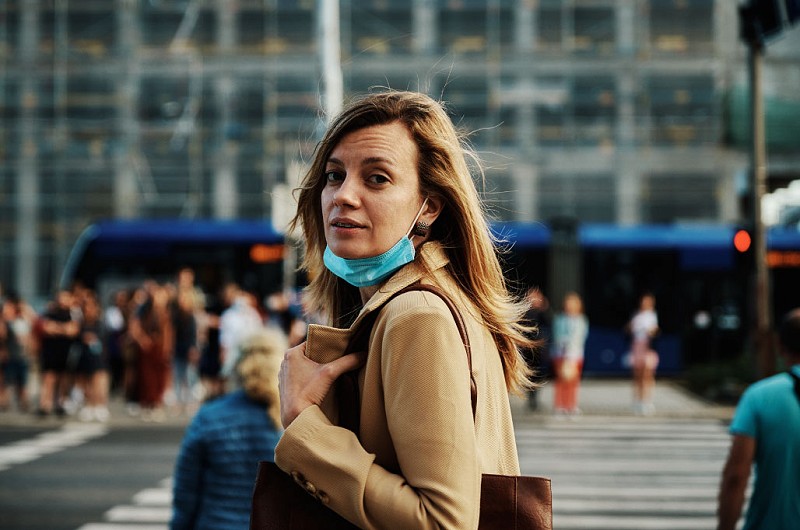 24/7 assistance as needed.
Feeling unwell when abroad is never a fun experience. Chubb Travel Protection understands this and is only a phone call away to provide assistance. With Chubb Travel Protection you can expect 24/7 assistance on hand. The Assistance Services are there to help you with any emergency medical assistance, travel assistance, or personal assistance. All Chubb clients regardless of their plan have access to 24/7 medical monitoring assistance. Whether you require medical support, experience travel complications, or simply need personal assistance, Chubb will help!
ResortCom Essentials plan holders receive additional benefits including coverage for flight accidents, baggage delays, covered trip disruptions, and medical & sickness expenses. Contact them anytime for guidance on what type of support would be best suited for your needs. This includes medical emergencies, doctor referrals & close by hospitals. We know emergencies can escalate quickly when you are traveling away from home and why we recommend you purchase the ResortCom Essentials plan!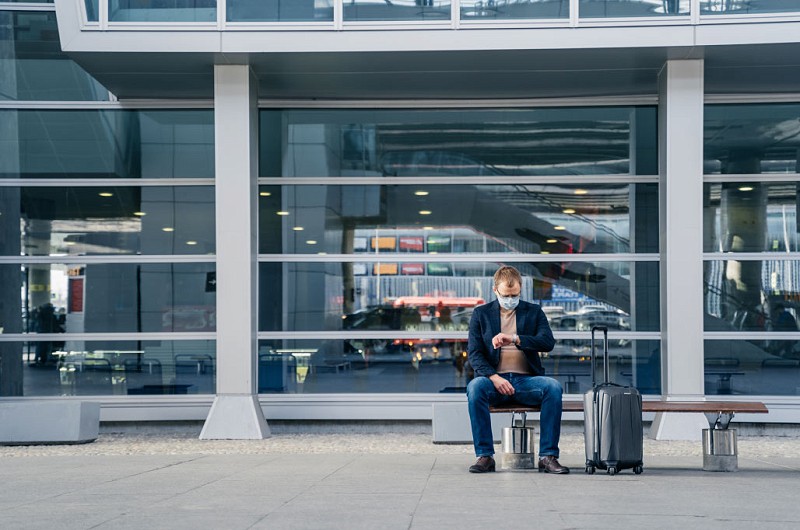 Should a medical emergency arise it's essential to first contact the local 911 service. Be sure to confirm this number upon arrival. Not all countries carry the same emergency number so it's advisable to always confirm this in advance. Once initiated Chubb Travel Protection can then assist you with any medical transportation required. If doctor or hospital referrals are needed or even just general information Chubb is there to help.
So, once out of immediate danger reach out to us and get the assistance you need. It's worth noting that you may open a case on another person's behalf if needed. You will be guided on how to proceed with your claim, emergency message relay to relatives, legal and bail assistance, emergency travel arrangements and more.
Why Chubb over 'traditional' insurance?
The ResortCom Basics and Essential plans are an excellent option for those who want to travel with their family without worrying about potential accidents. One primary advantage is that the coverage is provided on an annual regardless of the number of trips, so you don't' have to remember each time to purchase travel insurance. But the best part? Many memberships are included automatically. Choosing travel insurance can be overwhelming for the most experienced of travelers and time-consuming, to say the least! It might even slip your mind completely. This is one less thing to remember before it's too late!
VPA and Gold members have the Basics Plan included automatically and can choose to upgrade to the Essentials Plan. Earlier memberships including Premier members do not have automatic coverage, however, you do have the option to purchase the Essentials plan directly. There's no need to spend hours researching different plans available.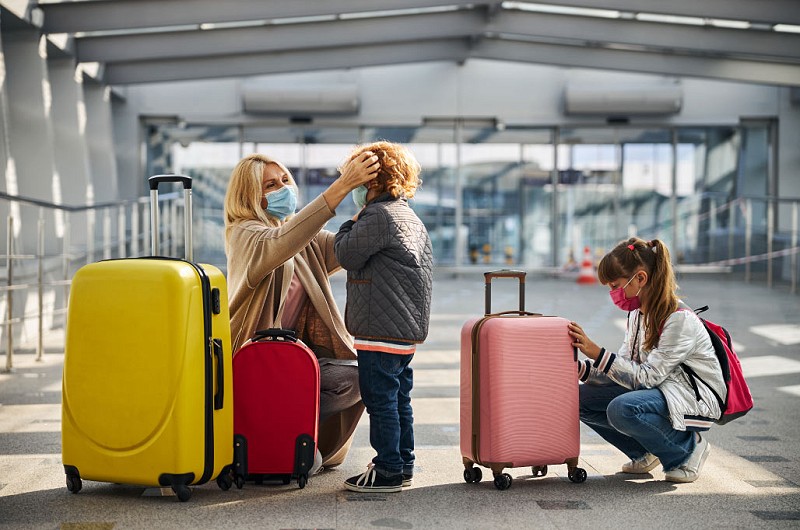 Chubb Travel Protection provides travel insurance that is an affordable way to protect yourself from the financial losses that could happen when you travel. As long as you are traveling more than 100 miles of where primary residence, you are eligible for coverage when traveling for your vacation ownership membership or exchange, the coverage is available. Both the Basic and Essential plans provide annual coverage, so you won't have to worry about planning coverage for each trip you take. The Basic Plan is a calendar year from January through December, and the Essentials Upgrade Plan provides coverage for 365 days from the date purchased.
How do you get reimbursed?
We hope you'll never have to make use of your insurance coverage. But if for some reason it is needed the claims policy is straightforward and smooth. Simply file a claim with Chubb. They'll review the incident and simply request any necessary documentation from you.
If you are covered by the ResortCom Essentials plan any claim such as accident, sickness or medical expenses will be deemed in excess of your personal insurance. This also applies to any baggage and personal effects claims.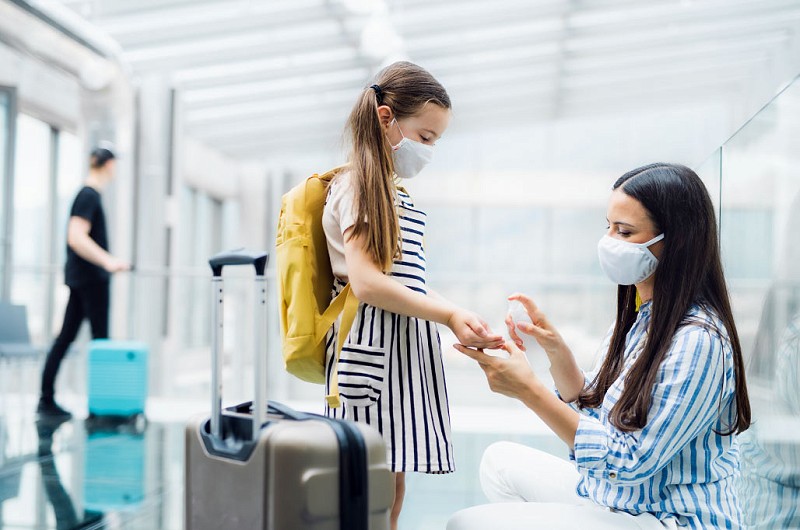 You must submit your claim to your primary medical insurance or homeowners insurance first. You should then receive a copy of your "explanation of benefits" (EOB) that in turn allows you to claim the excess from your ResortCom plan.
When arranging emergency medical transportation please contact your Chubb Travel Assistance provider to ensure you have chosen the services of the correctly affiliated carrier.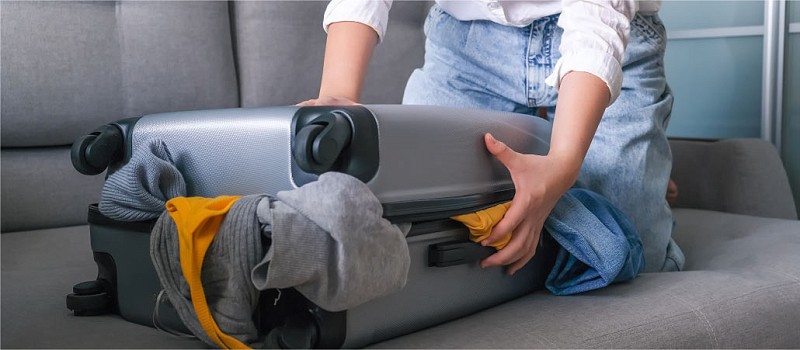 Covid-19 – treated like any other medical condition
COVID-19 will be treated as any other covered medical condition based on a traveler receiving a positive test result for COVID-19 monitored or verified by a licensed medical professional.
It is important that you consider purchasing the ResortCom Essentials insurance to have coverage for both yourself and your loved ones providing Accident & Sickness Medical Expense coverage. Please note that this coverage is only valid in conjunction with a positive diagnosis from a medical professional. This medical coverage is considered in excess of your personal medical insurance.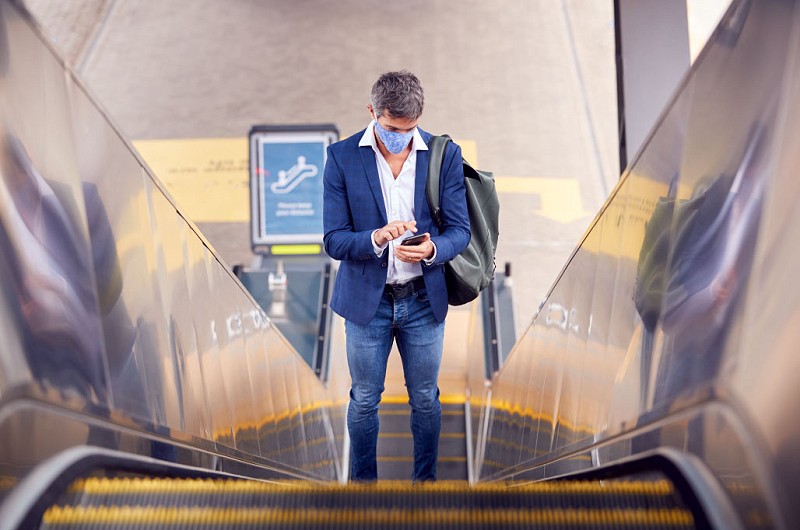 Who is covered under the insurance?
With the Chubb ResortCom Basics plan, medical transportation, repatriation and 24- hour assistance is coverages are provided for members listed on the contract. However, if you upgrade to the Essentials Plan, everyone in your travel party (up to 6 people are eligible for coverage) and receive these benefits. The Essentials Plan includes additional benefits of accident and sickness expenses, flight accidents, baggage delay or loss, and trip delays. Guests do not need to be part of the same reservation, nor must they stay in the same room. However, the travel dates must match reflecting their intent to travel together.
What is the advantage of travel insurance? Undoubtedly it has to be the peace of mind that comes from knowing that you have coverage for the unexpected. Should something happen while you're away, the Chubb Assistance Team will be there to help you. Chubb provides the same level of care and expertise that you would expect to receive from your top-class resort.

The reassurance you will have when traveling with Chubb Travel Protection is something we strive to provide. We hope that you'll never need to use this service however you can rest assured that you have coverage and have absolute confidence in knowing that everything will be ok!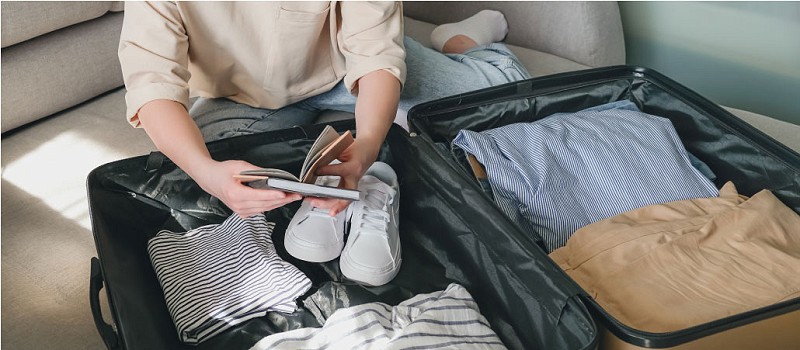 Contacts
If you are in a medical emergency or need assistance, call our Chubb Travel Assistance Center at: +1 844-825-2264 (Inside the US) or +1 585-939-7468 (Outside the US) select Option 1.
For general coverage inquiries, contact Chubb Travel Protection Customer Service Center at: +1 844-825-2264 (Inside the US) or +1 585-939-7468 (Outside the US) select Option 3.
Remember to add an appropriate country code if necessary.
This information is a brief description of the features of this insurance program. The provision of this document is for informational purposes only and is not an insurance contract. Coverage is being marketed by Kaercher Insurance. Insurance benefits are underwritten by ACE American Insurance Company located at 436 Walnut Street, Philadelphia, Pennsylvania 19106.