Avoid Scams: What to Know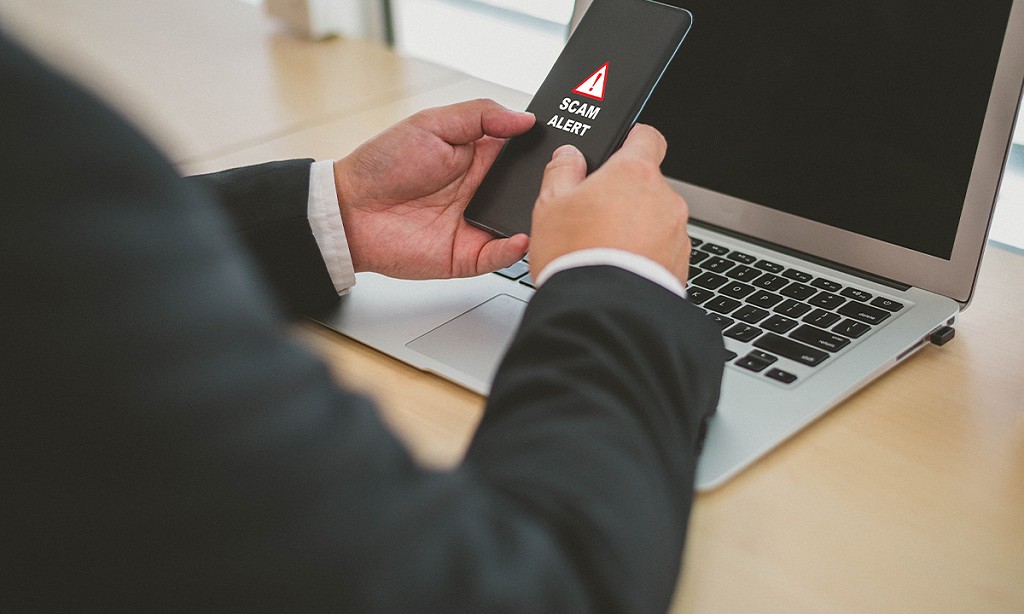 As the start of 2022 begins with renewed optimism that this will be a great year, and with the determination to put the hardships of the past years behind us and start again with new hope, we also want to remind members not to let their guard down. The beginning of a new year, as well as any other time of the year, is also the time to beware of fraudsters. In this article we cover a few valuable tips to help you spot and avoid scams.
Being a member of TAFER Hotels and Resorts and the Villa Group is an incredible way to experience the paradise of Mexico. It is a more affordable option than buying a full vacation home, you don't need to worry about deciding where to go on vacation or having someone take care of the place while you are not there, and you'll never have to lift a finger when it comes to maintenance and repairs. And as a valued member, you are indeed in good company with others who have decided to embark on the same exciting journey. However, over the past few decades, many scammers have learned tactics to try and cheat vacation club owners out of what is rightfully theirs. The best way to protect yourself is to stay informed about the latest scams.

TAFER Hotels & Resorts and the Villa Group place paramount importance on keeping our members' personal information secure at all times. Always remember, WE WILL NEVER SELL YOUR PERSONAL INFORMATION. Our group has operated for more than 35 years, and we will always work hard to safeguard your private information.
How it Works
COVID-19 changed the world for all of us. While many members are getting back to traveling and using their membership, many scammers are trying to take advantage of you during this vulnerable time. Scammers are always looking for new ways to scam vacation ownership members, so they are contacting owners and offering to purchase their membership. Be aware that scammers frequently pose as people or companies that you may be familiar with, including one of ours. They also pressure you to send them money, "act now," or divulge private and confidential information, please do not do it.

Say, hypothetically, one day you receive a call or email, or maybe both, with offers that seem too good to be true. These professional scammers know how to play into your emotions, and especially in the midst of a pandemic, make attractive offers for fast cash to either rent your vacation club membership or to buy it out completely. All that is required is a small deposit to cover the fees and next thing you know, this mysterious contact disappears without a trace. This has been the narrative for more than a few. Don't let yourself fall victim to this scam!
Most Common Scammer Tactics
There are 8 scammer tactics that are most commonly used. If contacted by an individual or "agency" in regards to your membership, keep an eye out for these types of behaviors:
Guaranteed Exit
In many cases, as well as with the example of the COVID-19 influence, individuals or families on the fence about selling their membership like the idea of a guaranteed exit. It makes the process sound quick and easy for owners who may be enticed by freedom from commitment. Be wary of these types of unsolicited calls or emails.
Multiple Calls
It is not uncommon to receive several calls, emails, or both per day from a scammer. If you are receiving a lot of phone calls or emails from someone who is that keen on your membership, that is an immediate red flag.
To Confirm Your Account
In an effort to collect more data and access to your private information and situation, scammers may ask for your account information up front. Before giving out any information, be sure to confirm and verify those on the other end of the line. If you are in doubt, hang up and call Member Services at Toll Free USA/CAN: 1 877 722 4592 or Toll Free MEXICO: 1 844 488 1723 or email memberservices@resortcom.com.
The $799 Scam
$799 has become the magic number that scammers have been asking members to pay to rent their vacation club ownership. They will request you to pay this fee upfront. Never pay fees upfront. There are some legitimate companies that you can go to, if you really want to go the rental route, but make sure you research them thoroughly and remember, the best way to avoid a scam is to choose a well-known agency that charges a commission rather than an upfront fee.
Upfront Fee
Which takes us to the upfront fee point number 5. To the scammer, the most important component of the entire transaction is the money! During your communications, it is guaranteed that at some point you will be asked for money upfront. They may say it is necessary to cover taxes or other fees required to rent or sell your membership. Take this as a warning and end the communication with them.
Fake Partners
Studies have proven that we are more likely to trust someone when they are connected to a group, agency, or organization. It makes the entire transaction feel more professional. Nevertheless beware, as scammers have been known to claim to be part of our resort, partners of the resort, or to even work for the Mexican government! Remember, that We WILL NOT call you to buy, rent, or sell your vacation club membership! If someone calls you claiming to work for TAFER, The Villa Group, Resorts, or UVCI, make sure you ask questions and if in doubt, hang up and call us back. And never ever send money until you have done your due diligence.
City Wide Events
In order to create a sense of urgency and convince you that now is the time to take action, scammers have been known to use upcoming events (either real or fictional) to their advantage. They argue that these events will draw people to town who are in need of a place to rent throughout their stay and that yours will be the perfect option.
An Assured Resale
You may get a call saying that a guaranteed buyer has been found for your property and you may even receive a fictional offer from the scammer. To move the process forward in this fictional scenario, they will ask for a deposit to be made.
Being savvy about your vacation club ownership is one of the best ways to stay protected. We want you to get the most out of your membership, so it is important to be aware of the scammer tactics we have mentioned above. Check out our informative infographic for a condensed version of everything you need to know in order to stay safe. By working together as a team, we can protect each other and keep each other safe.
Final Note
If you think that you have been the target of a scam-artist, report it! First, report it to Member Services at 1-877-722-4592. Then report it to the Federal Trade Commission's business fraud division at 1-877-382-4357 and to your State Attorney General's office. Lastly, report it to ARDA at the following link: http://www.arda.org/advisories.