World´s Best Resorts, On-Site COVID Testing, and Interview with Blanca Blue´s Chef Patron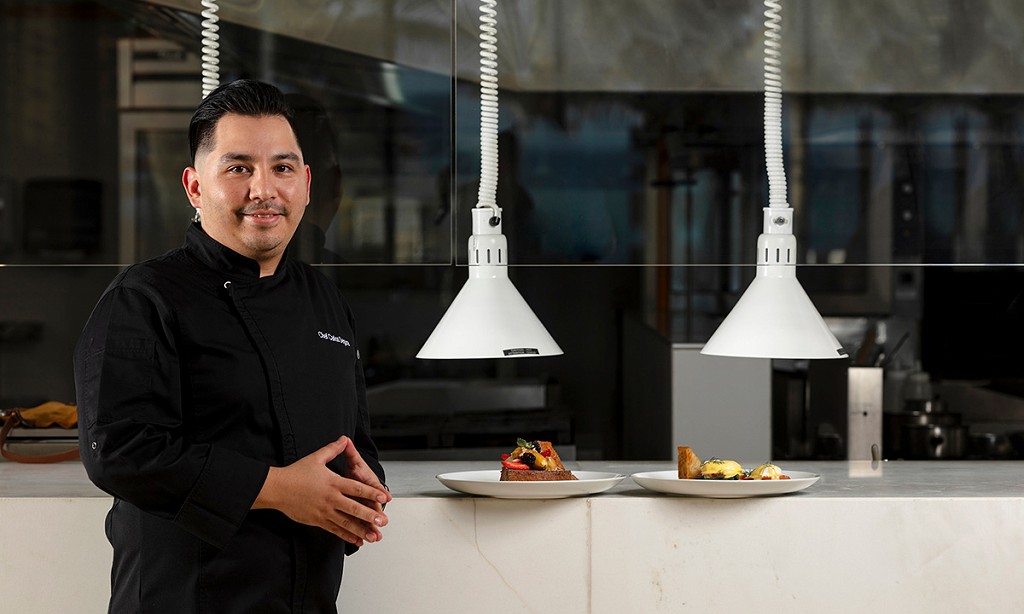 2021 Travellers' Choice Awards
TAFER Hotels & Resorts is at it again, we have recently received even more awards! As a member, we hope that it makes you proud to belong to our award-winning group of luxury resorts.
The annual Travellers' Choice awards granted by the Tripadvisor travel platform recognize the hotels that consistently deliver incredible experiences to travelers around the globe. Winners are selected based on the positive reviews and ratings left by millions of Tripadvisor users.
TAFER proudly celebrates the fact that we received three Tripadvisor Travellers' Choice 2021 awards in the Best of the Best Categories. Receiving the Best of the Best distinction is the highest honor, which places us in the top 1% of the world's best hotels. We congratulate Garza Blanca Resort & Spa Los Cabos and Hotel Mousai for their Best of the Best awards in the following categories:
Top 25 Rooftop Hotels in the World
#20 - Garza Blanca Los Cabos
#24 - Garza Blanca Los Cabos
Top 25 Romantic Hotels in Mexico
#16 - Hotel Mousai
In addition to that, four of TAFER´s resorts were selected as 2021 Travellers' Choice winners placing them in the top 10% of the most popular hotels in the world.
2021 Travellers´ Choice Winners:
Garza Blanca Resort & Spa Los Cabos
Garza Blanca Preserve Resort & Spa Puerto Vallarta
Villa del Palmar Cancun Luxury Beach Resort & Spa
Hotel Mousai
These awards speak to the commitment of all our members who voted for us as well as to the teamwork and excellent service from our dedicated staff who carry out their work with passion every day.
If you as a member have left a review on Tripadvisor of your resort experiences, we thank you for helping us to stand out as being among the best. Thank you again and congratulations to you as well for being a part of our success!
On-site COVID-19 Testing
Last month, the CDC announced a shift in guidelines loosening recommended restrictions for people who are fully vaccinated against COVID-19. According to the new guidelines, if you have waited two weeks after getting both vaccinations, you can stop wearing your face mask and stop social distancing both inside and outside, with some exceptions.
This decision is good news for the travel industry, for members, and the world at large. It means that the vaccines have been effective, the number of coronavirus cases have decreased, and the pandemic is gradually coming under control.
Despite the easing of restrictions, even for those completely vaccinated, they are still required to show proof of a negative COVID-19 test upon re-entry to the USA, Canada, and other countries.


All of TAFER´s resorts are still offering onsite COVID-19 testing to members and guests for a discounted rate. Should any member test positive while staying at any of TAFER´s resorts, they will receive up to 14 nights complimentary Room Only accommodation. This policy will stay in effect until governments eliminate the COVID-19 testing requirement for travelers to return home.
In the event that a member tests positive and will be required to quarantine in their luxury suite, each resort has strict protocols in place and members will have access to the best medical care. Members will be responsible to cover their incidentals including meals delivered by room service and medical expenses (if required).
TAFER has always prioritized hygiene and cleanliness and continues to follow strict heath and sanitization guidelines, so that members can enjoy stress-free vacations and travel with the peace of mind that they will be kept safe at our resorts.
Should you have any questions about your upcoming reservation, contact us at 1-855-310-9634 or email memberservices@resortcom.com.
Garza Blanca Los Cabos
Interview with Carlos Segura, Chef Patron at Blanca Blue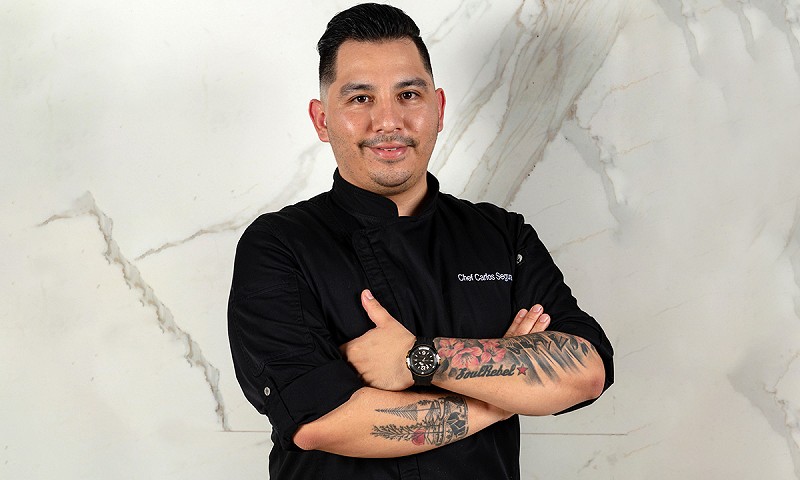 Meet Carlos Segura, the talented Chef Patron at Blanca Blue. In this interview, Carlos tells us why Blanca Blue is unique and what influenced his decision to become a chef.
What makes Blanca Blue special?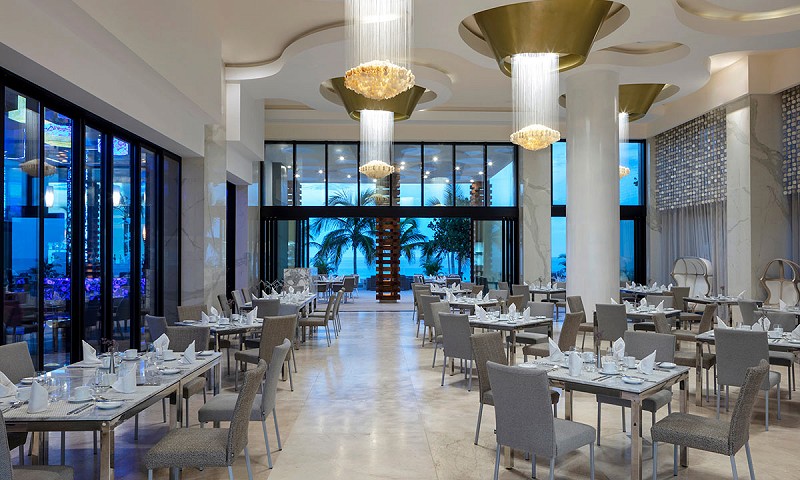 The essence of combining flavors and traditions of Mexican heritage with new cooking techniques and ingredients to create new mouthwatering flavors. Some of the menu items stick to traditional recipes, but many of them include new innovations and some dishes are a fusion of Mexican cooking with international dishes like our Duck Crackling and Mole.
What made you want to become a chef?

I love eating and recalling childhood memories of family gatherings and remembering how passionate my family was about food. That influenced my decision to become a chef.
What is the first memory you have of a dish that inspired you?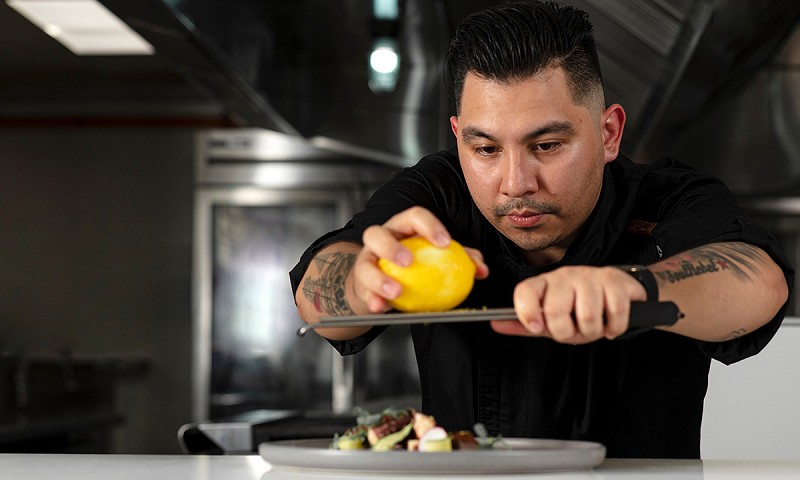 The first memory I have of a dish that inspired me is roasted pork with tomatillo sauce. This is a famous dish that comes from Michoacán state. The pork is slow cooked in a copper pot in its own lard and juices with a combination of spices. Pork and Tomatillo Stew features on the Blanca Blue menu under Grandmother´s Traditions. It is a heartwarming dish that I recommend guests to try.
Who has influenced your cooking style or philosophy?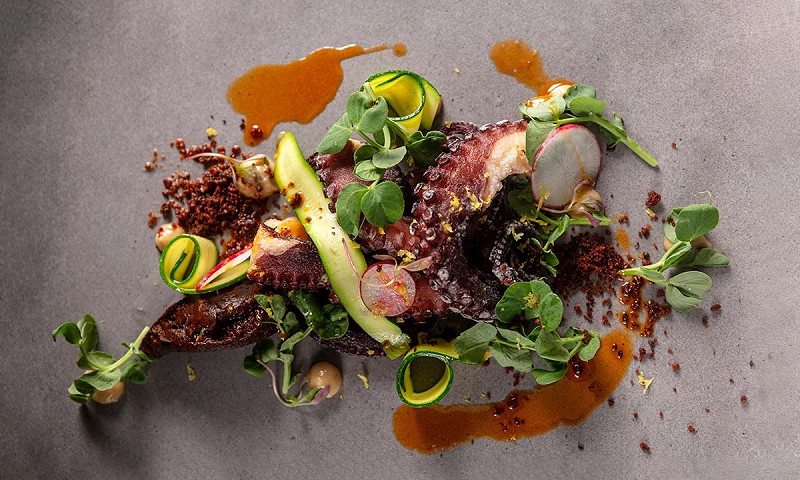 Many people, not only chefs, have, along the way, contributed to how I see the kitchen. I have developed my own ideas and philosophy, nevertheless, heritage, history, and evolution all contribute as well. I have learned from and taken inspiration from several renowned chefs. Dan Barber influenced me on rediscovering ways to get to the root of culinary elements; Anthony Bourdain impressed me with his creative freedom; Marco Pierre White is a great cooking talent known for his tough personality; Alain Ducasse is precise; and Redzepi is known for his gastronomic craftsmanship. In short, many great chefs have influenced my cooking style.
Where do you get inspiration from?
Inspiration comes from everywhere; a place, a memory, for example, something you smell at a farmers market that reminds you of something, a memory of your childhood. Also, the ability to communicate to other people through something as simple, yet as complicated as food, inspires me.
What is your preferred cooking method or technique?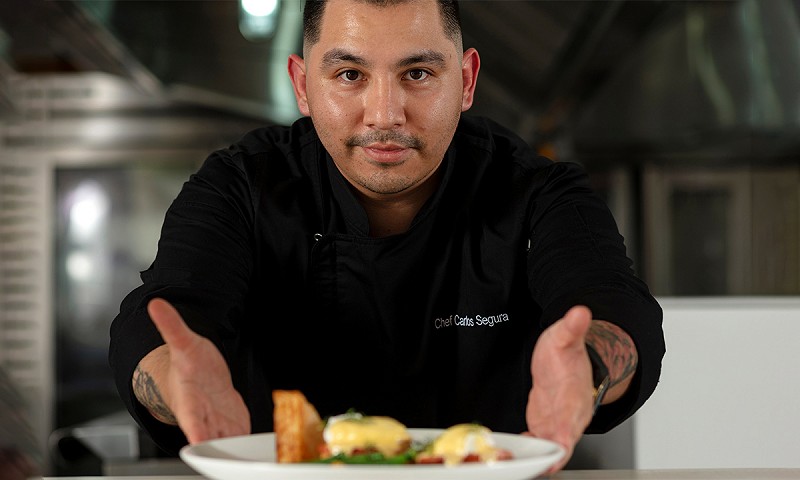 I like to take my time with dishes, I like things that are slow cooked. I don´t like things which are prepared in a rush. Food needs to be prepared with time and love in order to taste great.
What is the most representative dish of Blanca Blue?
My favorite dish is the one that has a deep connection with the essence of Mexican cuisine and my interpretation as a chef; Pork Tacos. This dish has been on the restaurant menu since the beginning.
Is there a chef you admire the most? Who and why?
Magnus Nilsson for his insight, courageousness to defend gastronomic culture, and be successful. Him being relentless in his ways is something I admire.
Join Chef Segura for his Culinary Experience workshop at the Robata Bar offered every Friday at 2:00 pm, where he will teach you how to prepare a classically Mexican dish accompanied by a tequila tasting.