La Casona STK is being remodeled in 2023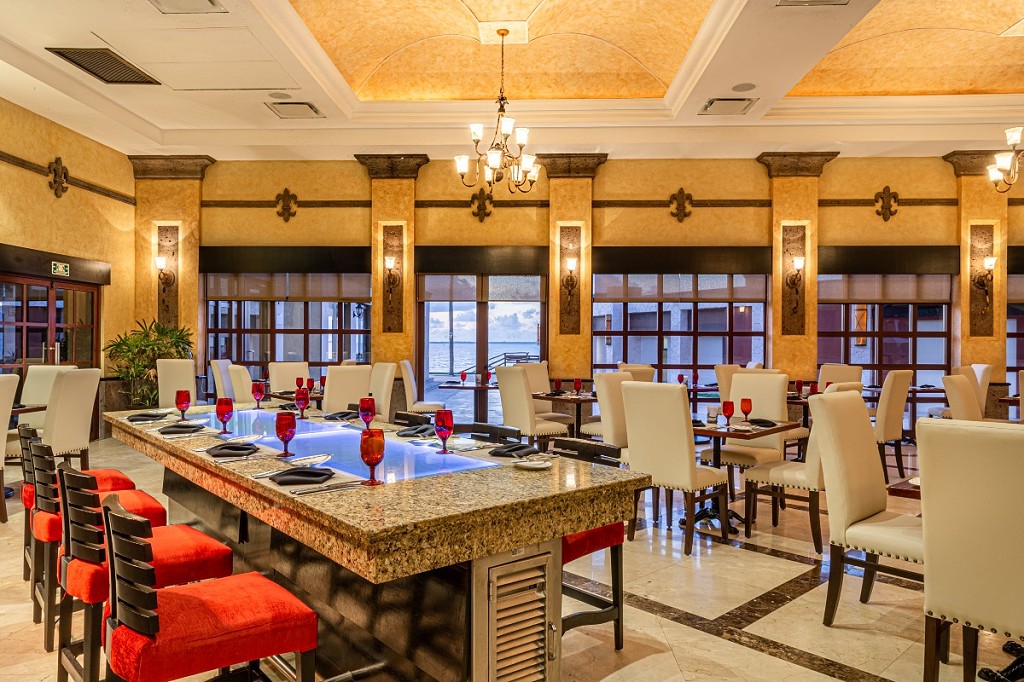 As you read, Villa del Palmar Cancun's most iconic restaurant, La Casona STK, is being remodeled in 2023! But worry not, as this steakhouse in Cancun will change its concept to provide guests and members with an even more exquisite beach-side experience.
About La Casona
La Casona STK, the best steakhouse in Cancun, is renowned for its mouthwatering cuts of meat, which include slow-cooked Short Rib and Clam Chowder, among others. La Casona is not only popular among guests and members because of its exquisite dishes, but for the tranquil atmosphere, the restaurant has inside those walls decorated in chocolate and sandy tones and the attentive service, which is a staple of TAFER's all-inclusive resorts.
La Casona provides guests and members with international gourmet cuts ranging from Mexican to Japanese and aged and matured meat dishes. La Casona's experience was enhanced by the first-class selection of wines, which awarded them the Wine Spectators Award of Excellence in 2022.
La Casona's new concept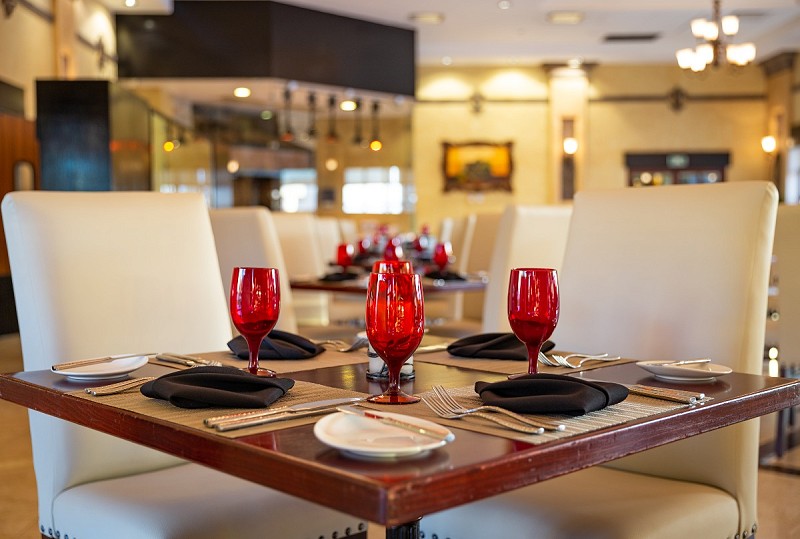 La Casona's new concept won't be far from what is offered at the restaurant nowadays, as the menu will be complemented by an excellent selection of seafood dishes, which will be made with high-quality local ingredients and spices. The decision was made to give each La Casona's and Bocados Steak House a unique concept. Bocados will be Villa del Palmar's leading steakhouse, and La Casona will be a seafood-focused restaurant with Ceviches, Tiraditos, and more. Members' and guests' favorite original dishes will remain on the menu.
The remodel of the restaurant will start this autumn; La Casona will close its doors during the change, so make sure to visit the restaurant before it closes! Other restaurants that will be renovated soon are Zamá and Davino, but these two won't have changes on their menus, just in the restaurant's structure, colors, and ambiance. Keep an eye on upcoming articles, as updates will be made further this year.
About Villa del Palmar Cancun
Villa de Palmar Cancun is part of TAFER Hotels & Resorts' all-inclusive luxury resort. Located in Playa Mujeres, Villa del Palmar is located next to its sister resort, Garza Blanca Cancun. Villa is a family-friendly resort famous among tourists for having one of the best all-inclusive plans in the region, with highly attentive service in all restaurants, areas, activities, and tours to enjoy with your couple, family, or friends. A world-class spa can also be found inside the resort's grounds, as well as a gym, many outdoor swimming pools, and a Wibit aquapark in the ocean. A Family Program and a Kid's Club are also available for parents traveling with kids.
Overall, Villa del Palmar is one of the best family resorts in Cancun, thanks to the many plans and options it provides its guests and members with. Plan your vacation in Cancun at this all-inclusive resort and have a unique beach experience at one of TAFER's most renowned family-friendly resorts.