Contest, Chef Interviews, and Toys for Kids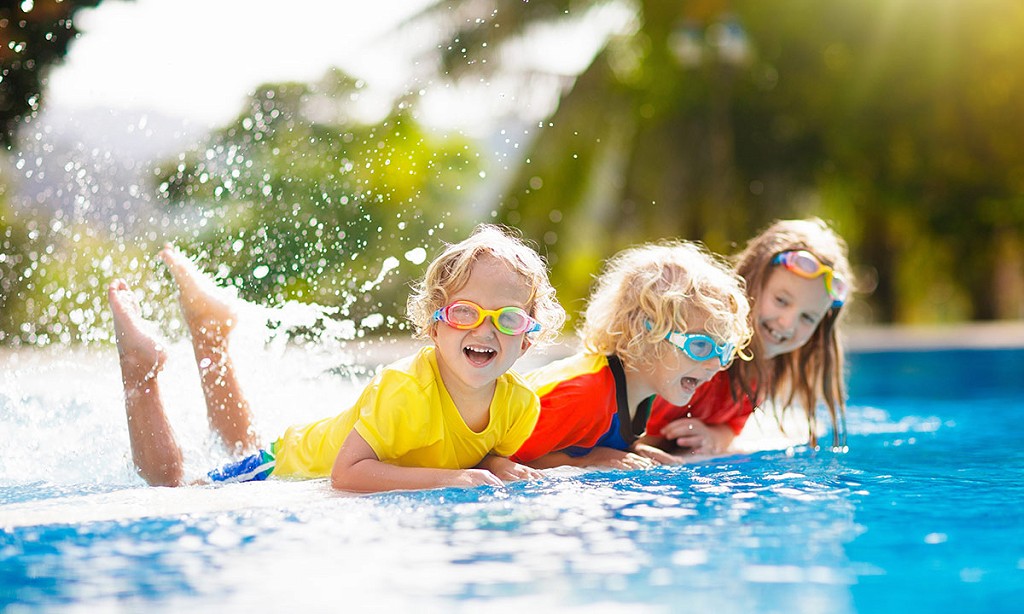 Vacation Experience Video Contest!
We invite all Members to participate in our Favorite Vacation Experience Video Contest! To enter the contest, share a video of your stay at one of TAFER's or the Villa Group resorts and show what your favorite thing to do on vacation in Mexico is.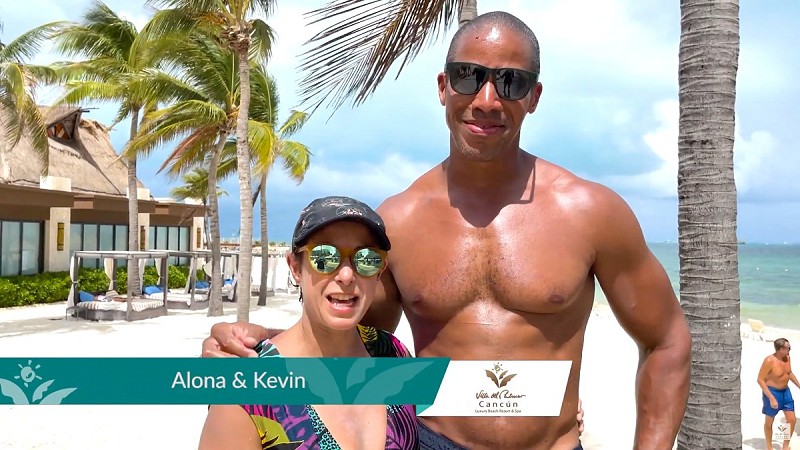 The top 3 winners will each win a free week for Summer 2022 and be featured on our social media & blog.
Contest is open now through December 15, 2021 and the winners will be announced on our Facebook page on Monday, December 20, 2021.
Click on the link below for a full list of contest requirements: https://sweepwidget.com/view/3...
Good luck to all the Participants!
TierraLuna Village & Hotel Mousai
Meet Our New Chefs
Interview with Chef Andrés García, Chef at Karuma Restaurant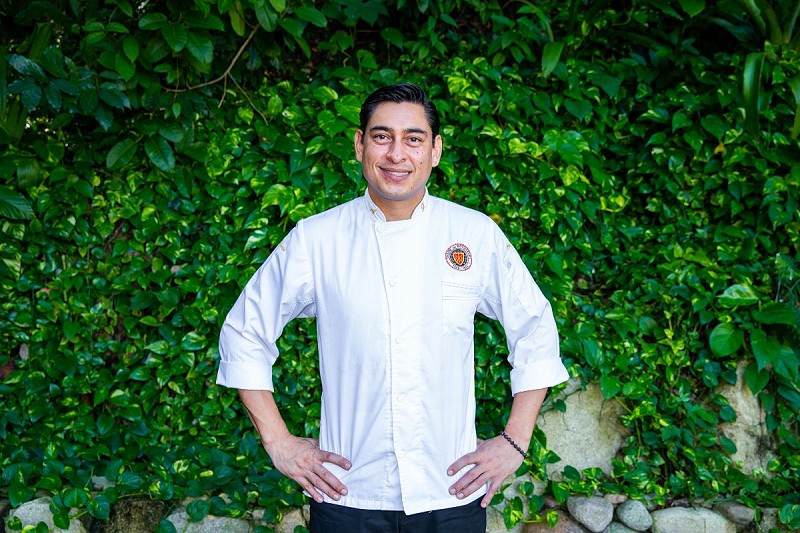 Chef Andrés García shares his excitement about being the Chef Patron at the new Karuma restaurant at TierraLuna Village on the Garza Blanca Preserve in Puerto Vallarta.
Tell us a little bit about your career path?
I was born in Chihuahua, but I grew up in Mexico City. When I was 14, I started a business selling paella on weekends. My father taught me many things including how to cook. This sparked my passion for gastronomy. I started working at a bistro and took courses at the same time. From there I took a position as a kitchen assistant in a hotel and slowly progressed moving into different positions. In 2007, I went to work as a sous chef at Cafe des Artistes in Puerto Vallarta where I learned from the owner and renowned chef Thierry Blouet. I worked with him for four years and learned the basics of French cuisine and participated in gourmet festivals.
I then worked at different hotels including the NH Hotel Group, Hotel Krystal, and Hotel Breathless before accepting a position working as the Chef Patron of La Casona STK at Villa del Palmar Cancun. I stayed there for almost four years and then was invited to come back to Puerto Vallarta to open Karuma restaurant, TAFER Resorts´ new project, which is an international grill restaurant where you will find premium cuts of meat like Tomahawk steak and suckling pig that will be super tender and juicy and accompanied by the best sauces. I am very excited about this new opportunity.
What is your cooking style?
I love French cuisine, and French cooking is the basis for a lot of types of cuisine. I also love Mexican, Italian, and Argentinean cuisine, and especially the grill. I love to prepare different kinds of meat with different textures and flavors, like steaks, prime rib, beef brisket, and pork confit.
What is your secret ingredient?
For me, my secret ingredient is the sauce. The meat I prepare is always cooked to perfection, but what makes my dishes really stand out are the sauces I use to accompany the dish like Bearnaise sauce or mole, which take the whole experience to the next level.
Which chefs are you inspired by?
When I first heard about the French chef, Thierry Blouet, after reading an article about him, I was fascinated by him. Then it became my goal to work with him and learn how to create culinary masterpieces.
I am also inspired by French Chef, Éric Ripert, world-renowned chef, Anthony Bourdain, and by British chef Marco Pierre White.
What do you love most about cooking?
I am dedicated to the art of cuisine and I love to experiment with different ingredients and techniques. For me being a chef holds a lot of power. I love walking around the tables at the restaurant and seeing the reaction on people's faces when they try the food, and when they look at me with a sense of awe, like how did you achieve this incredible flavor? That is the thing I love the most. It makes me feel like a magician of the kitchen.
What is your favorite chef movie?
I think I would have to say my favorite chef movie is Burnt with Bradley Cooper. For those who haven't already seen it, it is a great movie to watch.
How does it feel to be the Chef Patron at Karuma Restaurant?
I am very excited that Karuma will be the first restaurant to open at TierraLuna Village. TierraLuna is an incredible space with beautiful surroundings and I feel proud that it will be a venue that will enhance the guest and member experience. I am very thankful to be part of TAFER Hotels & Resorts and I feel right at home here. It is a company that allows me to have complete creative freedom in my kitchen and that is extremely important to me.
Interview with Chef Francesco Cavicchi, Chef Patron at NOI Restaurant in Mousai's South Tower
Tell us a little bit about your career path?
My gastronomic career spans more than 16 years, during which time I have worked in kitchens in Germany, in Mexico, on cruise ships, in Michelin-starred restaurants, and at restaurants in prestigious hotels. I discovered my passion for cooking thanks to my father, who planted in me the seed of culinary curiosity, which has blossomed into an extraordinary career.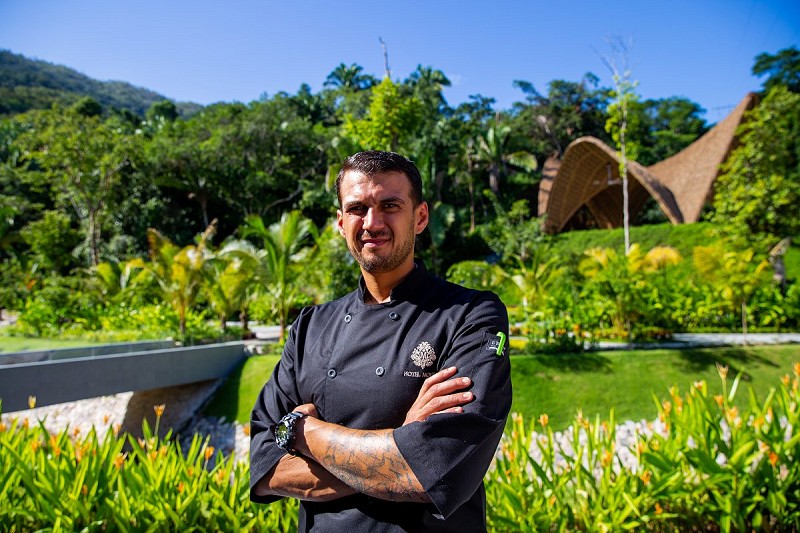 Most recently I was the Executive Chef in charge of Parole restaurant, an Italian restaurant in Mexico City by the Rosa Negra Group. And I am very excited to be the Chef Patron of NOI, TAFER's brand-new Italian restaurant concept.
What motivates you?
I am motivated by culinary creativity and the excellence that diners demand from the kitchens I work in. My greatest satisfaction is the smiles that can be seen on the faces of guests at the end of their meals, and this motivates me to keep experimenting and to continue putting in the effort to leave my essence in the innovative dishes I create and that has characterized me throughout my professional career.
What is your cooking style?
I specialize in Italian and Mediterranean cuisine and I have a creative way of presenting my dishes, which I have perfected over time. I express myself through different flavors, textures, and temperatures. For pizza and pasta lovers, you are going to love NOI. You may already love pizza, but once you try my pizza, you will know what truly good pizza is.
What is the secret of your success?
I think it is based on a combination of factors including the places I have traveled to, the chefs I have learned from, and also the attention to detail that I put into each of the elements of the dishes I make because I like to stand out and provide culinary experiences that leave those who try my dishes wanting more.
NOI restaurant will be opening at Hotel Mousai's South Tower on December 1st, 2021 and you will have the opportunity to try Chef Francesco Cavicchi's cooking for yourself.
Garza Blanca Los Cabos
Toys for Kids at Christmas
The staff at Garza Blanca Resort & Spa Los Cabos are planning to help spread some Christmas cheer this year and put a smile on children's faces.
Staff are invited to bring a new doll, car, ball, or any other toy that want to gift, to the Human Resources Department, which is in charge of collecting all the toys.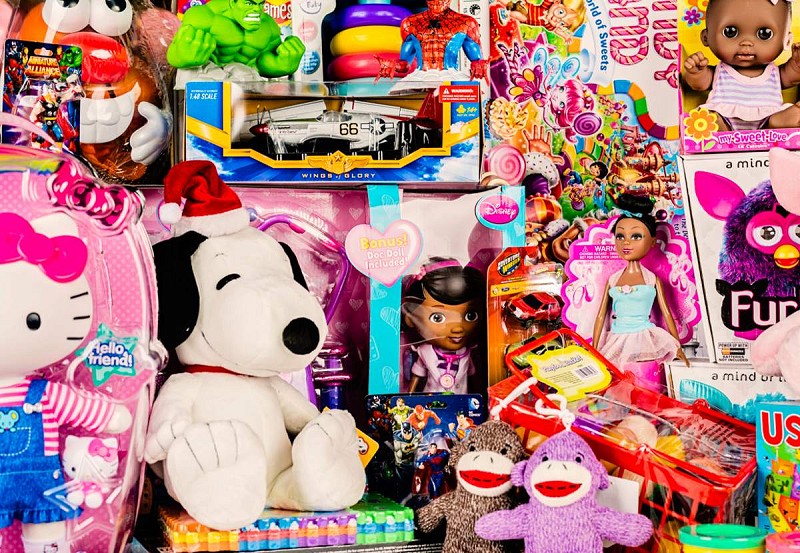 The toy delivery is scheduled for December 22nd, and the Human Resources staff will deliver the toys to a low-income neighborhood outside of Cabo San Lucas together with members of the Executive and Operating Committee. They will drive around the neighborhood and invite some families with kids to receive the toys until there are no toys left. They will play with the kids and their new toys and take some pictures with all of them.
The staff of Garza Blanca Resort is excited to participate in this project and to give toys to children in need this holiday season. Every little bit helps.