Presales are now open for Lemuria Residences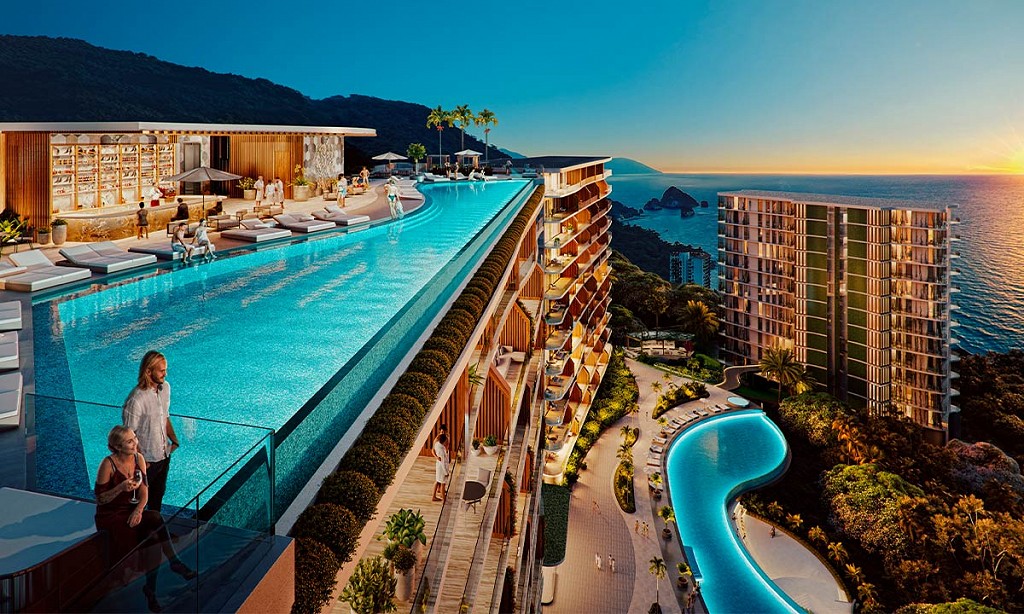 Whether you are looking to find your dream home or you next investment, we are excited to share with you that we have recently opened presales for Lemuria Residences, a new luxury condominium development within Garza Blanca's South Master Development in Puerto Vallarta.
Lemuria Residences are perfectly positioned in close proximity to the lush green jungle, the striking blue ocean, and only 15 minutes away from the city center. It will be a place to come home to where you will find serenity in nature and a unique community built around a lifestyle of wellness. The whole development consists of 1700 acres of property, and more than 92% of it will remain undeveloped, keeping the land available for residents to explore.
The condos that make up Lemuria Residences promise highly designed, sleek spaces that complement the beautiful surroundings and blend natural elements with contemporary aesthetics. Featuring a contemporary, minimalist design where light, organic colors bring warmth to all spaces. The condos are equipped with state-of-the-art appliances and custom designed furnishings. When it comes to presale condos, Lemuria Residences is poised to be one of the best options in Mexico to invest in.
Lemuria residents will also have access to Tierraluna, a totally new concept that will be a commercial and entertainment park with inviting communal areas and open-air spaces devoted to wellness. There will be designated areas for yoga, cultural activities and workshops, four gourmet restaurants, nine boutiques, a carousel, an outdoor theater, and a cultural forum. Residents will also have access to a range of unique amenities including an exclusive beach club, an organic orchard and garden, a state-of-the-art spa and gym, multiple pools, jacuzzis, sundecks furnished with lounge chairs and outdoor beds, plus a sports and kids club. In addition, residents can enjoy activities such as kayaking, snorkeling, paddle boarding, tennis, volleyball, and ping pong.
New development condos are an attractive home-ownership option for many reasons, but Lemuria Residences has it all. This unique residential opportunity offers luxury living with an integrated approach to well-being for the mind, body, and spirit.
Features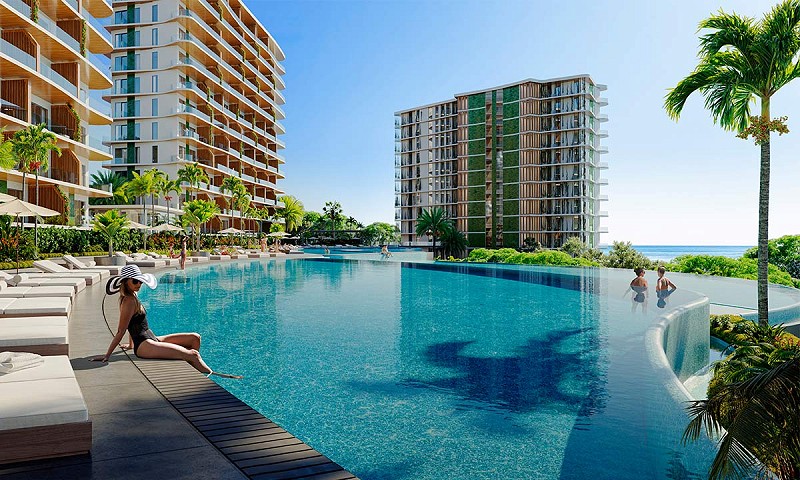 1,700 acres of property, 92% to remain undeveloped
Unique outdoor activities
An exclusive beach club
Access to TIERRALUNA

Sports & kids club
This is the home you've only dreamed of where you will not only find a home, but also a community.
Contact us today at 52(624)3554653 or 52(322)1760728 to learn more about Lemuria Residences condo presales.