Lemuria Residences' top-notch privileges and luxury facilities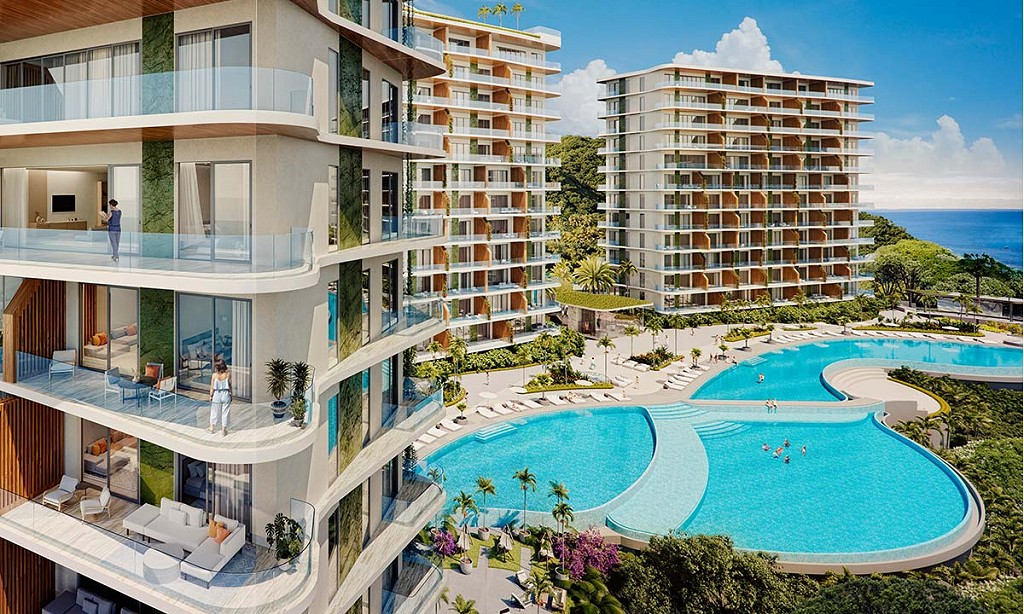 When moving to Mexico, deciding where you want to settle can take time. First, you must find the perfect destination that adjusts to your liking and necessities. Do you want to live in the city? Or would you prefer to wake up by the ocean? Do you have kids? What about pets? Then you must decide on the house or department you wish to live in. So many decisions must be made before moving to your forever home. If you plan on moving to a beach destination, Puerto Vallarta should be high on your list, as it is one of Mexico's most stunning beaches, full of color, life, and warm local ambiance. That is without mentioning some of the hottest real estate opportunities, especially the trendsetting Lemuria Residences, located in the South Zone of Puerto Vallarta. Read on to discover Lemuria's top-notch amenities and luxury facilities that will make you say "Yes!" to Puerto Vallarta.
About Lemuria Residences
Lemuria Residences are TAFER Hotels & Resorts' first real estate facilities. The condominiums will be located next to TierraLuna Gardens, Hotel Mousai, Garza Blanca Preserve, and a few kilometers away from the famous Los Arcos rock formation, all situated in Puerto Vallarta's south zone.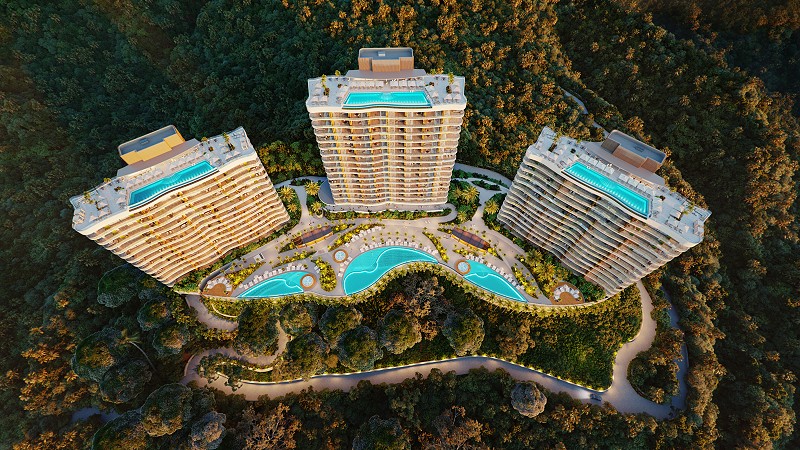 These superb departments feature 2,749 FT² / 255.46 M² of space, distributed in 3 bedrooms, 3.5 bathrooms, a laundry room, a full kitchen, and a private terrace. Your future home is decorated in soft beige tones, mimicking the sandy beaches so beloved in Puerto Vallarta, along with white walls, allowing you to add personal touches to your comfy apartment.
Lemuria is located within an area of 1,048 acres. However, its construction will only include 79 acres, leaving the remaining 969 acres as an ecological reserve. So, your dream home in Puerto Vallarta will have the best of both worlds: excellent ocean views, the protection of the jungle of the Sierra Madre Mountains, and top-notch facilities.
Lemuria Residences' privileges
But what makes Lemuria Residences your ideal home? Well, if waking up to stunning ocean views isn't enough temptation, the condominiums will feature exclusive amenities for homeowners. Read the following list to discover our exclusive privileges:
Access to TierraLuna Gardens: The neighboring shopping center of the apartments where you will enjoy exquisite dining at Karuma Gourmet Grill; local shopping in boutiques featuring arts and crafts, jewelry, and beach attire, among others; a family carousel to enjoy with your loved ones, and yoga classes.
Activities: Members of this residential community embark on daily kayak, hiking, or paddle boarding tours. These are perfect activities to enjoy with family or friends alike.
Underground parking and storage: You don't have to walk miles searching for your car or rent a separate cellar to keep extra stuff.
Ecological reserve: As TAFER's plan includes being environmentally responsible for both the planet and its tenants, most of Lemuria Residences will remain as an environmental reserve, letting flora and fauna of Puerto Vallarta grow freely in their natural habitat.
Lemuria Residences' luxury facilities
But the extra facilities are where the magic of Lemuria Residences truly shines. As expected to marvelously design residential communities, Lemuria has something for every liking. Whether you want to sit back and read next to the pool or want to surprise your family with a BBQ dinner, Lemuria has something for you. Explore the extra facilities that will get you calling TAFER's real estate offices to reserve your department.
The best residential rooftops in Puerto Vallarta
A private rooftop waits for homeowners to visit on top of all the buildings. The space includes a relaxation area which is the perfect spot to enjoy Puerto Vallarta's sunsets. You will also get to swim in an infinity pool which, from the proper perspective, creates the illusion of merging with the ocean.
An ultramodern gym
Avoid the crowds of a gym at Lemuria's private fitness center. The gym will feature brand-new equipment and amenities to keep your fitness on track. To keep you motivated, the windows of the space will provide extraordinary views of the bay.
An avant-garde spa
Start your wellness journey at Lemuria's spa. This state-of-the-art spa has 21500 square feet of wet areas. Treatments are yet to be confirmed, but you can expect to find traditional and high-tech treatments to nourish your skin, renew your soul, and align your chakras.
Main outdoor swimming pools
If you need more than the rooftop pool, Lemuria has two communal outdoor and heated pools in the heart of the property. From here, you will enjoy impressive aerial views of the jungle and the ocean. Close to the lobby and the BBQ area, the main pools will be your kid's new favorite spot.
BBQ area
Celebrate milestones in the comfort of your open-air BBQ area. Located next to the lobby and in front of the pool, this cooking space features a grill, conformable sofas, and tables to eat with friends or family.
Family-friendly spots
Lemuria Residences is a family-friendly space with designated spaces exclusive for kids, such as the Kids' Ground, where the little ones will participate in their favorite activities while having fun and learning new things about the region.
These are just a few sublime experiences, memorable adventures, and first-class facilities you will delight in if you decide to make Lemuria Residences your home in Puerto Vallarta. Stay tuned for updates on Lemuria's amenities, and experiences.
Call 011 52 322 176 0700 extensions 5648, 5631 or 5620 to learn more. You can also visit the Real Estate Office located in the main lobby of Garza Blanca Preserve.
Or read more on www.lemuria.realestate