Lemuria Residences: The Resurgence of Paradise on Earth
The majestic ocean and the jungle-clad mountains that protectively wrap around Banderas Bay, make the destination of Puerto Vallarta a truly magical place to be. It is not surprising then that the south of the Bay in Puerto Vallarta is seeing a great boom, a development such as has not been seen in years, many people, both from the city of Guadalajara and the United States, are showing their preference to buy in this EXCLUSIVE piece of paradise. If you recall, it is here in the south that Puerto Vallarta emerged as the favorite destination for filming movies, which in turn attracted not only worldwide attention, but also celebrities who chose to build mansions in the area and have a vacation home.
These are times of resurgence where many seek to find their paradise here on earth. That is exactly why you should look into acquiring premium real estate at Lemuria Residences. This is an exceptional opportunity to acquire a presales price on a high-end condominium to start enjoying a luxury lifestyle in your dream second home in Mexico.
Lemuria Residences are elegantly designed and offer panoramic views of Banderas Bay. They are in a prime location surrounded by lush greenery and the sparkling Pacific Ocean, just a short distance away from a pristine beach. The residences are designed for individual buyers, couples, and families with one, two, three, and four bedroom residences available.
Garza Blanca South is a new project designed by Gensler, one of the best architectural and urban planning firms in the world. Lemuria Residences are in the first phase of the development along with high-end luxury resorts, and TierraLuna. Garza Blanca South will be comprised of 1,048 acres, but construction will only utilize 79 acres. The remaining 969 acres will be an ecological reserve for exploration and hiking. Homeowners will love luxury living so close to nature in a peaceful setting.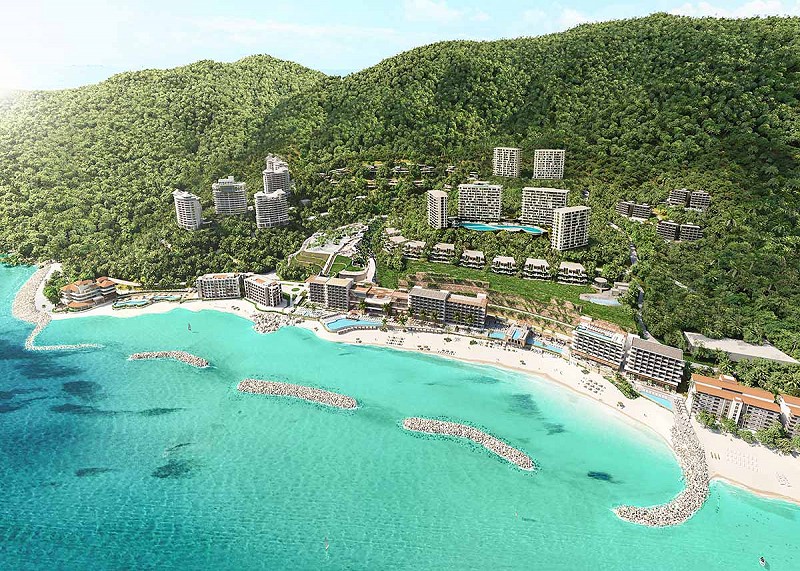 In addition, homeowners will have access to a 21,000 square-foot spa, Beach Club, state-of-the-art gym, infinity pools, jacuzzis, a Sports Club, barbecue areas, yoga, ping pong, and an organic garden. Adults will enjoy adults-only facilities such as the highest panoramic Rooftop in Puerto Vallarta with a heated pool and bar.
Lemuria residents will also have access to TierraLuna, a brand-new open-air recreational space with shopping, restaurants, and entertainment. TierraLuna will offer 9 boutiques, 3 gourmet restaurants, a deli with a Starbucks, a cultural forum for events, natural river-fed pools, a carousel, outdoor spaces to practice yoga, an esplanade for art exhibitions, and an organic products marketplace. The zen-like development is situated in an ideal location where all visitors can embrace the natural beauty that surrounds it.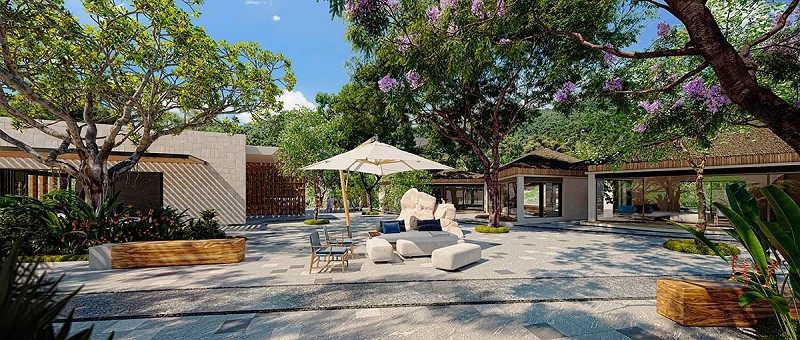 Find out more about this unique opportunity to get a presales price to own luxury real estate at Lemuria Residences. Buying a presale unit is your chance to upgrade and simplify your life at the same time. You are sure to find peace and tranquility in this unique residential community. Call 011 52 322 176 0700 extensions 5648, 5631 or 5620 to learn more. You can also visit the Real Estate Office located in the main lobby of Garza Blanca Preserve.