Lemuria Residences: The Most Desirable Residential Development in Banderas Bay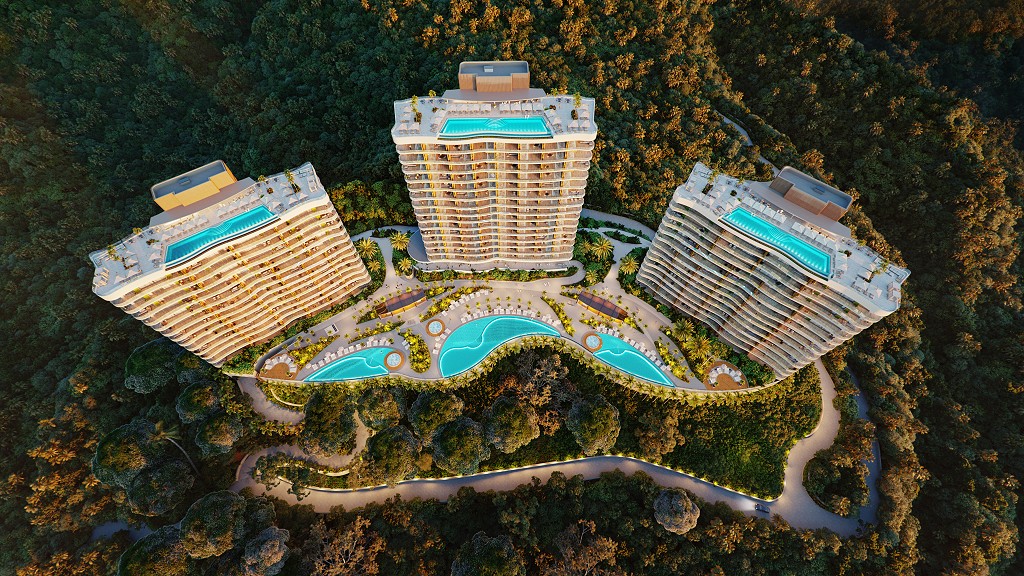 We have received many comments about Lemuria Residences and, of course, many people have decided to purchase a condominium in this beautifully created project by TAFER Hotels and Resorts.
What is it and Why?
Location, location, location is a key aspect of this successful development. Located in the south of Puerto Vallarta where the mountain dressed in green lush jungle encounters the most beautiful beach in the bay, not in town, but just outside of the busy areas of downtown.
Quality in how beautifully it has been designed with high-end construction materials and good taste; Lemuria Residences is second to none in this aspect.
Quality in service, if there is something that characterizes TAFER's products, it is the quality of service with thousands of hours devoted to hiring and training our people to provide first-class service with a big smile and positive attitude.
Come and see for yourself all the details in our residences and then compare around, and like many others, you will want to come back to purchase a luxurious condominium at this heavenly residential development in Puerto Vallarta.
We are also excited to announce that plans are underway for the development of Lemuria Residences in Cancun, next to our Garza Blanca Cancun and Villa del Palmar Cancun resorts, where ownership opportunities will also be available in the future.
We encourage you to call us about our Real Estate products and get a presales price to own luxury real estate at Lemuria Residences.
For More Info:
- Call one of our real estate consultants at 011 52 322 176 0700 extensions 5648, 5631 or 5620.
- Learn more on our official websites:
Or come and visit us at the Real Estate office located in the main lobby of Garza Blanca Preserve.