Discover the Magic of TierraLuna Gardens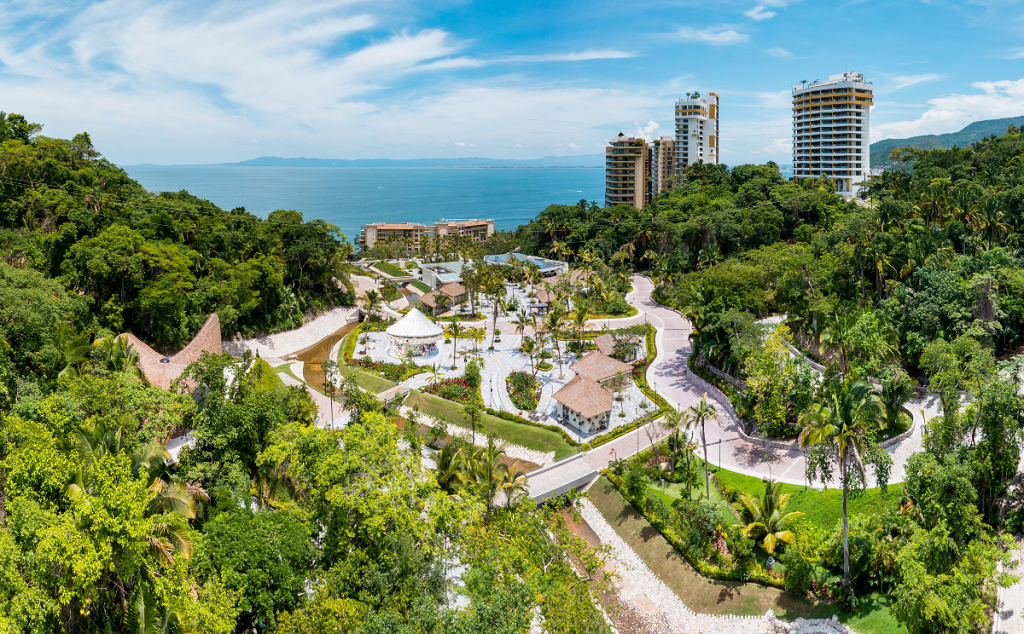 It is no news that Mexico is a renowned country full of touristic areas, all-inclusive resorts, and stunning beaches featuring gold-colored sands and crystalline waters that stretch as far as the eye can see. But there are a few destinations inside Mexico that offer that little extra that attract tourists from all around the globe, and that is the case of Puerto Vallarta and Cancun, where TAFER properties keep improving their services to get that little extra, that something new, to try on your next visit. On your next visit to our Garza Blanca properties in Vallarta and Cancun, be prepared to encounter a magical space full of exclusive culinary offerings, pristine coastline shops, and the most whimsical botanical gardens in Mexico, all inside TierraLuna Gardens.
TierraLuna Gardens in Puerto Vallarta
The first TierraLuna Gardens was born in Puerto Vallarta, inside Garza Blanca Preserve and Hotel Mousai. From the beginning, this coastline paradise has featured 8 exclusive boutiques with items created in the hands of Mexican artisans, and you can find from one-of-a-kind beach dresses to unique handcrafts.
An extraordinary family carousel is also available inside the property, created specifically for it, making it a unique piece you won't find anywhere else! So be sure to take a ride (or more!), as this is a once-in-a-lifetime experience!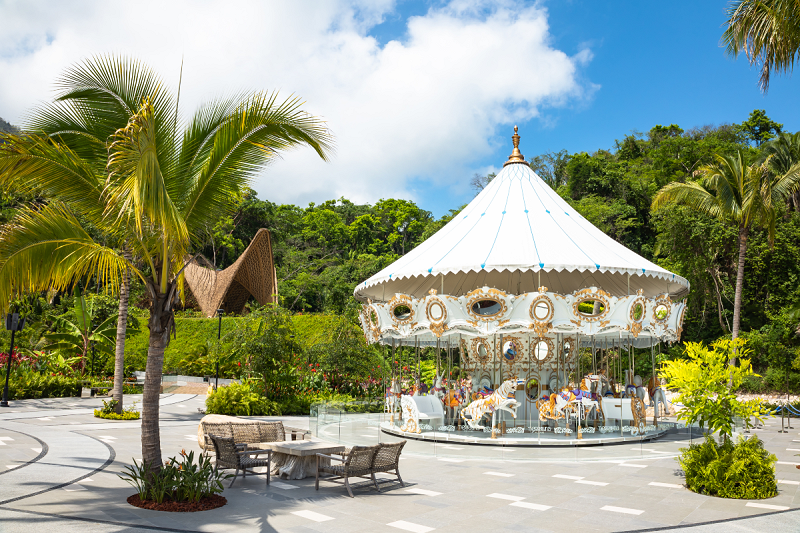 Another feature that makes of TierraLuna such a gem is its signature restaurants. In Puerto Vallarta, you can delight all your senses with an excellent selection of cuts of meat and signature beverages while overlooking the ocean and Puerto Vallarta's sunsets at Karuma Gourmet Grill. Next to it, Canú and Kuali are soon to be opened.
You will also find a We Proudly Serve Starbucks establishment featuring your favorite products from the brand.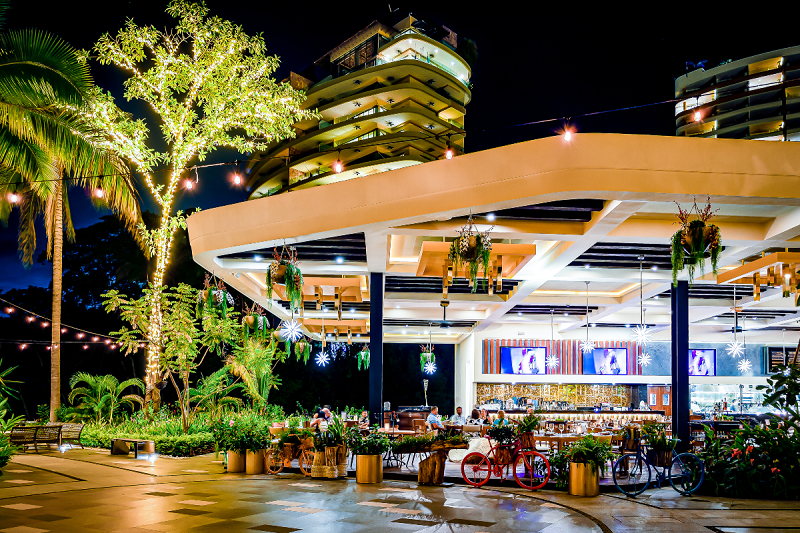 Something that makes TierraLuna a hot spot for tourists is its venues, perfect for hosting wellness and wedding events with the ocean as inspiration and backdrop. For instance, a deck next to a cascade is ideal for yoga events or small weddings. There's also a chapel on top of a small hill, where you can appreciate the vastness of the ocean and the sky. Or you can choose the carousel as the backdrop for your event. Whatever your choice, TierraLuna Gardens in Puerto Vallarta will surely make the event unforgettable!
But the heart of TierraLuna is the nature surrounding and adorns the place, which has recently been boosted by a mindful selection of stunning plants and flowers. Remember to bring your camera! As we assure you, you will want to take a picture of everything!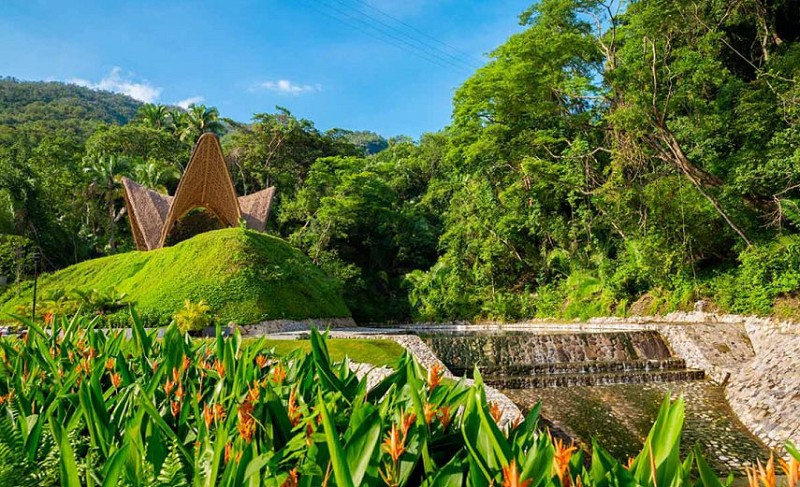 The access to TierraLuna Puerto Vallarta is open to the public, so even if you are not staying at our all-inclusive resorts, Garza Blanca and Hotel Mousai (adults-only), you can still experience, taste, and live the magic of such a lovely spot in Puerto Vallarta. However, if you want to access any other area of the resort, you must make sure to reserve your stay! A unique offering of restaurants, luxurious suites, lofts, and penthouses is ready to boost your visit in the most glamorous way ever!
Persons living at Lemuria have exclusive access to TierraLuna in Puerto Vallarta, as both properties will be close enough. Make sure to check out these luxurious, exceptional, and oceanfront residences and wake up with stunning views of the ocean and botanical garden from the comfort of your bed.
TierraLuna in Cancun
TierraLuna in Cancun has officially opened its doors, and it's ready to receive guests and members staying at Garza Blanca Cancun and Villa del Palmar Cancun. Contrary to the TierraLuna in Puerto Vallarta, TierraLuna Cancun's access is exclusively for guests and members, making it an exclusive experience that can only be enjoyed when staying at these resorts.
You can also plan your event at the property with stunning beach backdrops.TierraLuna's signature restaurants will also be available, so reserve a visit in 2023 as soon as the restaurants open!
And the carousel! A unique one is also available and ready to take kids and adults on a fantastic ride that is perfect for making unforgettable memories and taking photos that are "Insta Worthy."
So, there you have it! TierraLuna in Cancun and Puerto Vallarta are unique spots that must be added to any bucket list, as they feature an unforgettable encounter with nature, delightful dining options, and spellbinding views of Cancun and Puerto Vallarta.