The Best Experience for Families in Cancun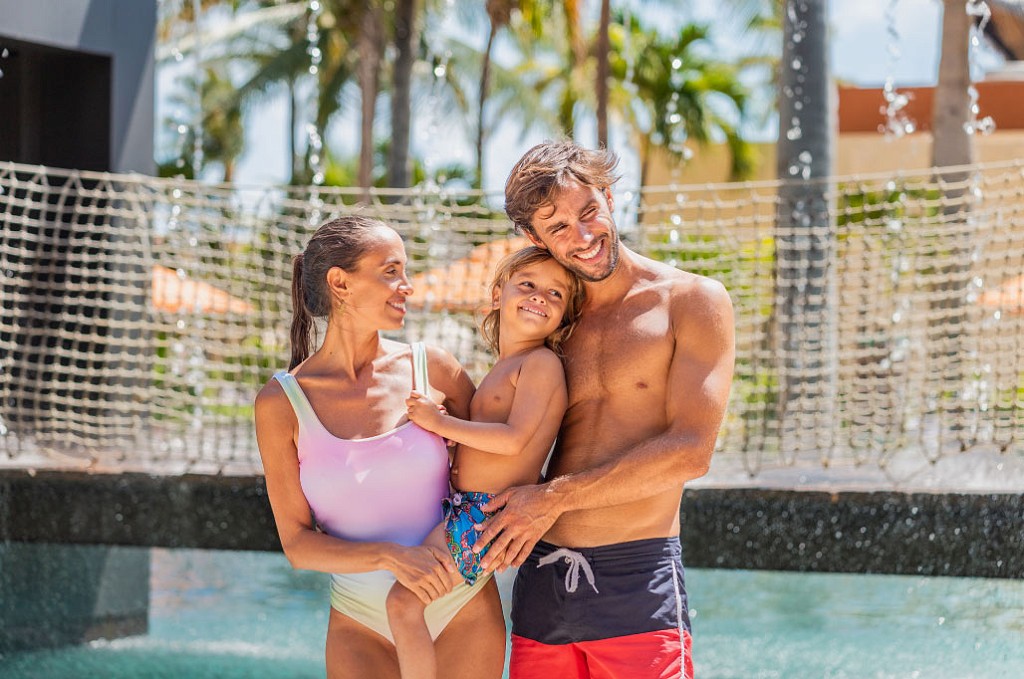 You and your family deserve an unforgettable vacation that is more than just another holiday, one that is a new experience. Cancun is the best destination for you and your family: bright sunlight, turquoise beaches, poolside fun, and plenty of adventures.
And the best place to enjoy Cancun is, no doubt, Villa del Palmar. A resort that offers everything you need to enjoy the best experience for families in Cancun.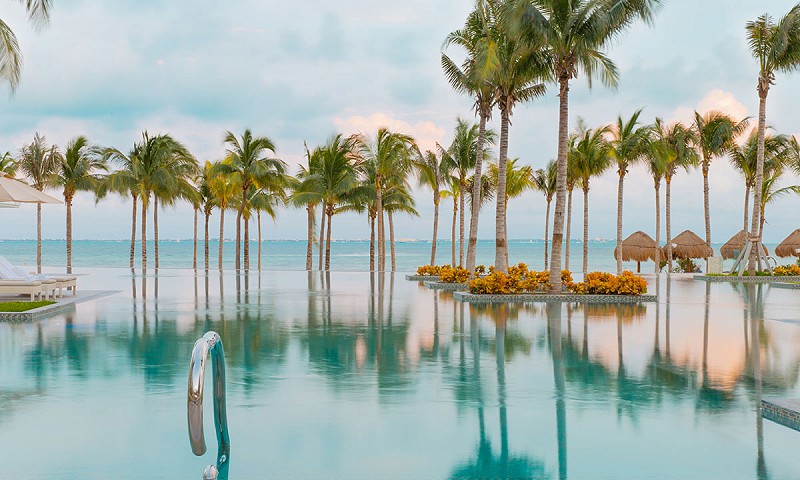 Villa del Palmar: The Best Experience for Families in Cancun
When traveling with your family, you want to keep the hassles to a minimum and maximize all the perks your accommodation offers so that you and your family can focus on simply enjoying your stay.
As part of the renowned TAFER Resorts, Villa del Palmar Cancun offers all-inclusive packages with an emphasis on service so that you and your family enjoy the resort as your home-away-from-home in the Mexican Caribbean.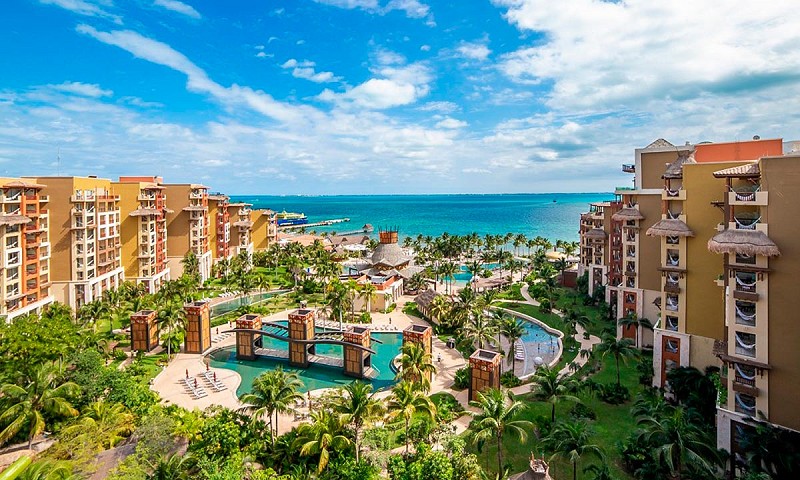 Villa del Palmar's Suites: A Perfect Fit for Families
At Villa del Palmar, luxury living is the core of everything we do. Our suites were designed to make your stay an extra comfy one.
Our Ultimate Comfort inventory features our best, most spacious, and ultra-stylish suites, lofts, and penthouses. These accommodations offer top-notch privileges and world-class amenities that will make your stay truly relaxing.
For instance, our 3-bedroom penthouse hosts up to 8 persons, with its 4,628 square feet of luxurious and opulent living space. This modern penthouse will become your sanctuary in Cancun, with an open-plan living room, dining room, and gourmet chef's kitchen with a breakfast bar. Imagine starting the day with a cup of freshly brewed coffee and a breathtaking ocean view. The 3-bedroom penthouse comes with a wraparound terrace that fronts the Mexican Caribbean, complete with an oversized hammock and one al fresco Jacuzzi to relax in the privacy of your suite.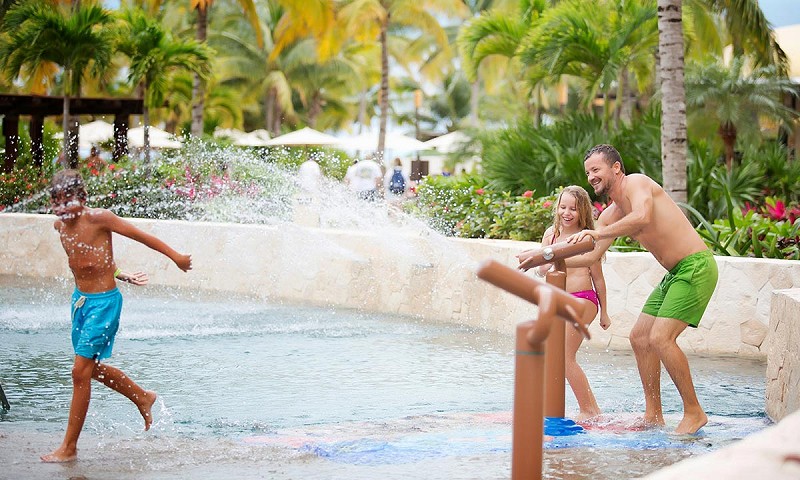 After a day of fun activities and tons of swimming, picture yourself back in your penthouse: you order your dinner, put the kids to sleep, and take a relaxing bath in your whirlpool tub. Then, get some good old sleep in your plush king-sized bed and choice of pillows.
The Ultimate Comfort program offers exclusive perks, such as welcome amenities that include in-suite experiences, like breakfasts and dinners, an experienced host that will make your stay memorable, and an aromatherapy menu that compliments the best experience for families in Cancun.
Discover the Family Program at Villa del Palmar
Villa del Palmar Cancun has developed a Family Program with unique offerings for families, such as free stays and meals for kids, take-home amenities for them, Wi-Fi for unlimited devices, 24-hour room service, and babysitting services.
We know what it is like to travel with babies, toddlers, or little kids. At Villa del Palmar, you will find an array of essentials at your disposal to enjoy a hassle-free stay: baby bottle sterilizers, baby bathtubs, strollers, monitors, car seats, and even toys and coloring books.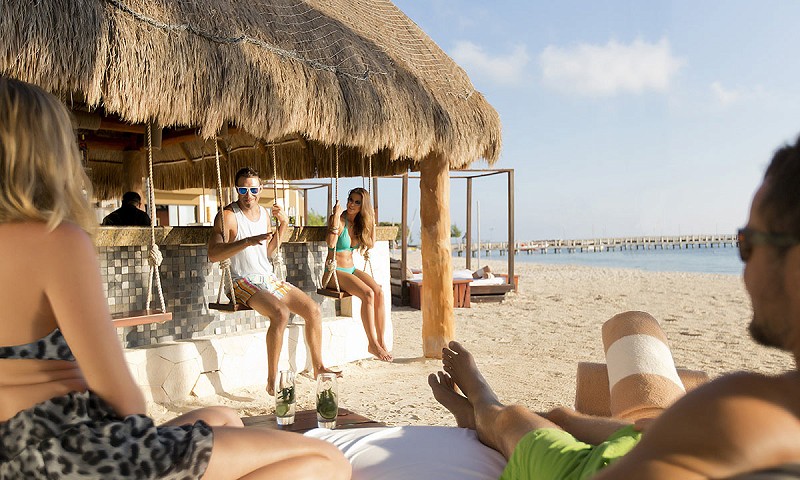 The Family Program is an exclusive service available for no additional cost, included in your reservations of the One Bedroom suite category and above, based on a minimum 3-night stay. Enjoy a tailor-made family vacation at Villa del Palmar and discover why this is the best experience for families in Cancun.
Cancun is a destination like no other for families, and at Villa del Palmar, we make extra efforts to make your stay a great experience.