Unveiling Culinary Excellence at NOI: The New Italian Restaurant in Cabo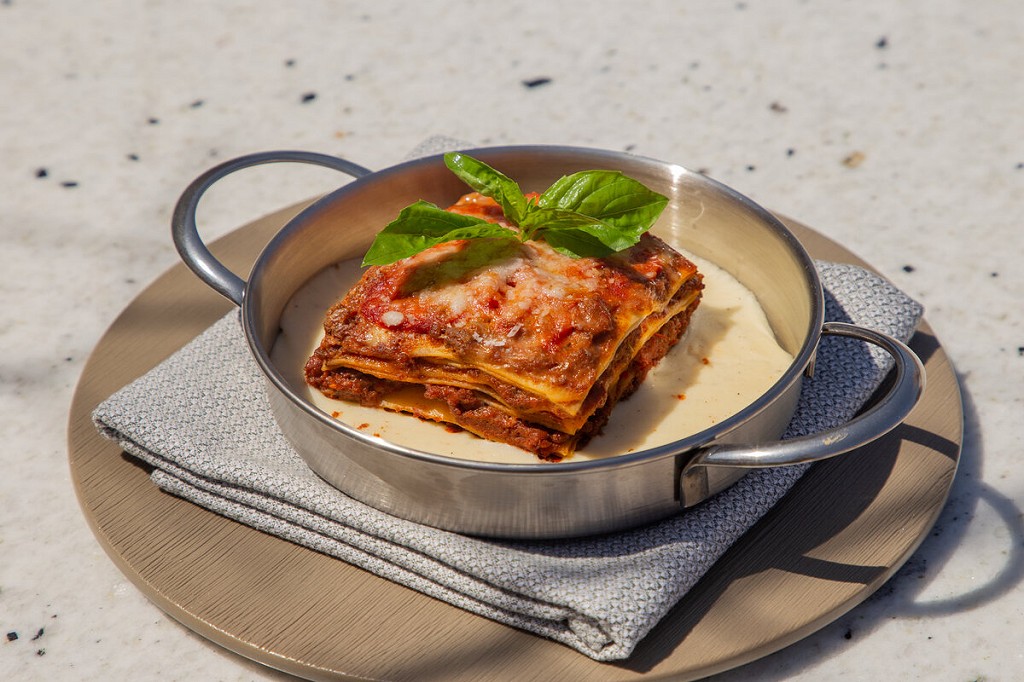 Discover the pinnacle of Italian culinary mastery as Garza Blanca Los Cabos proudly introduces the highly anticipated NOI restaurant. On July 3rd, 2023, NOI opened its doors, promising to redefine Cabo's dining scene with its exceptional Italian fare that captivates diners with its culinary innovations. From genuine brick oven pizzas to tantalizing pasta dishes, NOI ensures an unforgettable dining occasion in a stunning rooftop locale.
Italian Flavors and Authenticity
NOI stands as a beacon of Italian authenticity in the heart of Cabo. As a fresh addition to the culinary landscape, it brings a novel and inventive approach to Italian gastronomy. As soon as you enter NOI, the scent of brick oven pizzas and the enticing tastes of artisanal pasta dishes transport you to the picturesque alleys of Italy.
An Elevated Pizza Experience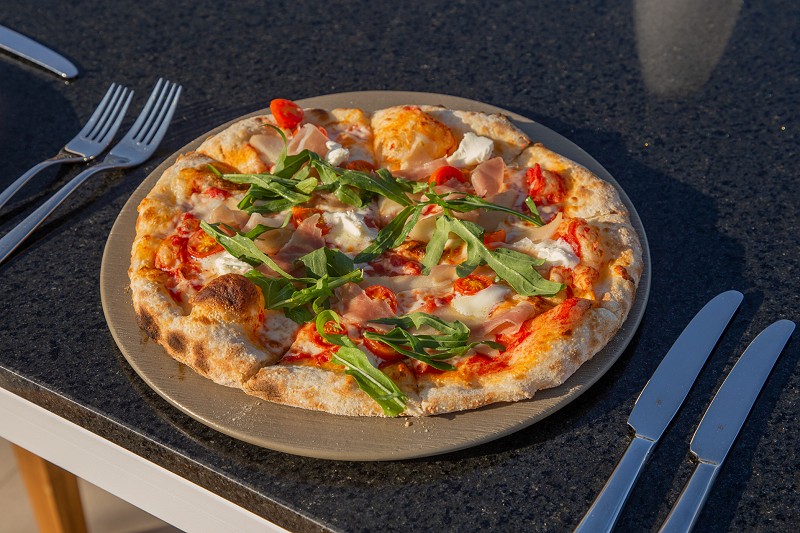 At NOI, our brick oven pizzeria, we take immense pride in serving mouthwatering pizzas that embody the true essence of Italian craftsmanship. Created by skilled pizzaiolos, each pizza is meticulously crafted using the finest ingredients and baked to perfection in our classic brick oven. The outcome is a crispy yet tender crust that harmonizes flawlessly with an array of flavors, delivering an extraordinary culinary escapade.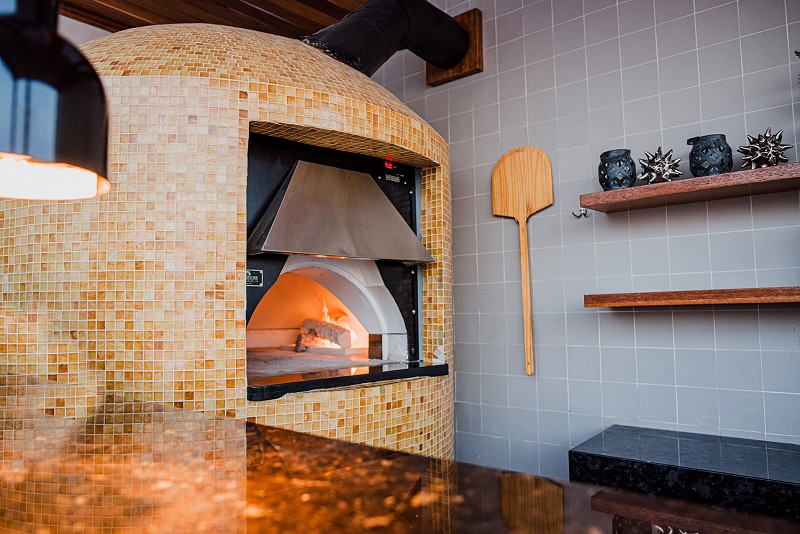 Indulge in Exquisite Delights at NOI: A Gastronomic Journey through Italian Mastery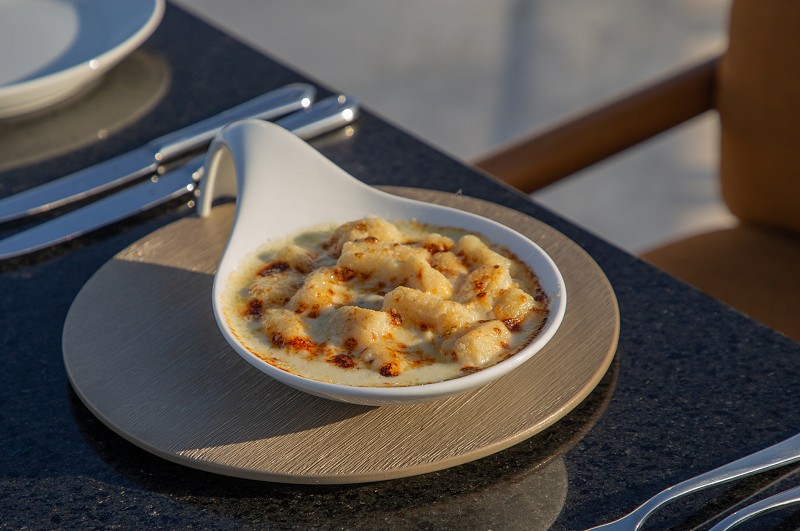 At NOI, we take pleasure in presenting a diverse menu that highlights the richness and authenticity of Italian cuisine.

If you appreciate simplicity and elegance, our BUCATINI BURRO E FORMAGGIO is the ultimate selection. This dish boasts al dente Bucatini pasta enveloped in a velvety Butter and Parmigiano Reggiano sauce, capturing the essence of Italian comfort cuisine.
For an utterly luxurious experience, relish our RISOTTO MILANESE DI ARAGOSTA (Saffron-infused Risotto with Lobster Tail and Gold). This dish fuses the delicate sweetness of lobster tail with the aromatic saffron-infused risotto, adorned with a hint of edible gold, creating a feast for both the senses and the palate.
Finally, delight in the succulent flavors of our ANATRA (Duck Breast) served with an enticing Strega Liqueur Sauce. This dish presents an exceptional fusion of tender duck breast and a sauce that masterfully balances sweet and savory notes.
At NOI, we invite you to explore these iconic dishes that embody the true spirit of Italian cuisine. Each creation is meticulously crafted with passion and precision to ensure an indelible dining affair for our patrons. Join us to embark on a culinary expedition brimming with Italian flavors and culinary excellence.