TAFER Mixology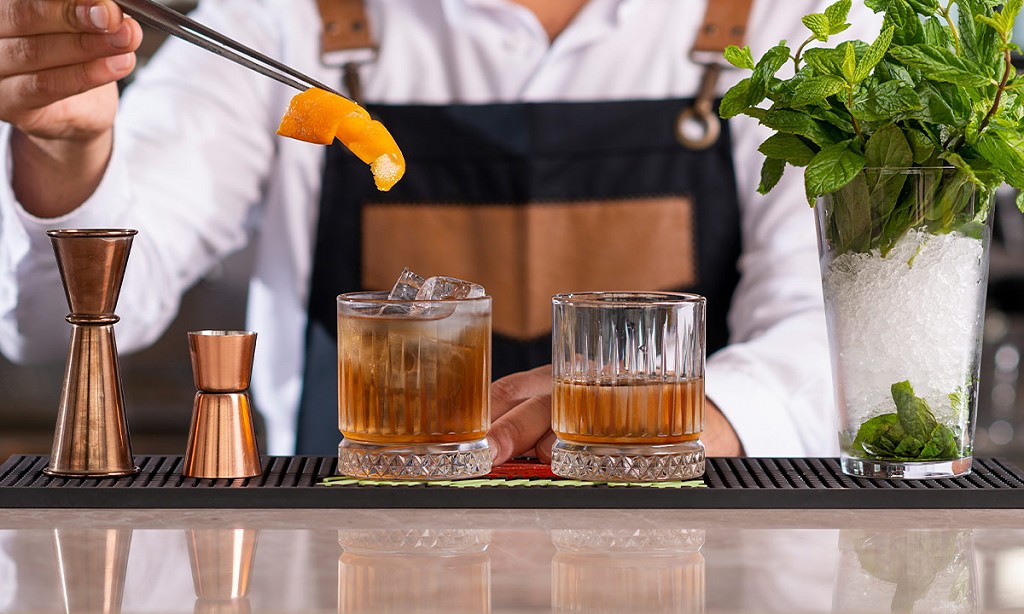 Happy Hour never ends at TAFER Hotels and Resorts, that´s why we have created standardized cocktail menus across each of TAFER´s resorts that include Top Cocktails and our Signature TAFER Cocktails. We have gone the extra mile to concoct libations ranging from classic to bold flavor combinations to reward our member´s taste buds. We know that offering elevated cocktail experiences is key to keeping our members happy. Several of the cocktails on the menu are available exclusively at our resorts.
Our mission is to curate an immersive cocktail experience by fusing ingredients that create a full sensory explosion. We do this by using top shelf spirits and combining them with fresh and flavorful ingredients varying from passionfruit to serrano chilis as well as syrups and bitters. The intention is for every sip to bring news flavors to appeal to your palette and to make it a very personal experience.
Here is a list of our top ten most popular cocktails that you must be sure to try on your next visit:

Tafer Signature Cocktails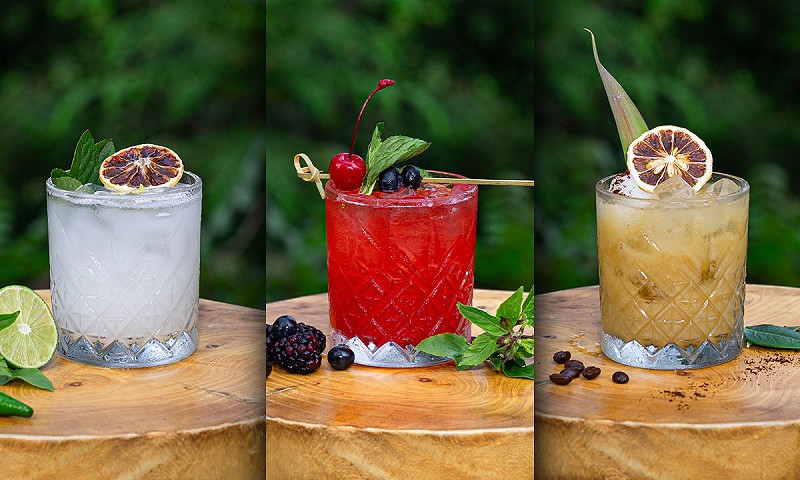 Garza Blanca


Ingredients: Mezcal, soursop puree, serrano chili pepper, lime juice, & simple syrup.

This drink was given the name Garza Blanca because its color, flavor, and characteristics represent our brand. The cocktail has an attractive white color representative of Garza Blanca. Mezcal is one of the most emblematic drinks of Mexico and serrano chili peppers add a touch of spice contrasted nicely with the sweetness of the soursop for an interesting flavor combination.
Blanca Blue

Ingredients: White tequila, blackberries, basil, cranberry juice, Cassis liquor, lime juice, & simple syrup.
This cocktail was created especially for Blanca Blue, our Mexican cuisine restaurant, and pairs perfectly with flank steak.
Bocados Martini
Ingredients: Vodka, chambord liqueur, blackberries, raspberries, cranberry juice, & pineapple juice.
Created especially for our signature Bocados STK restaurant, this martini is fresh, fruity, and elegant.
Little Shaman
Ingredients: Mezcal, mint, basil, peppermint, saint leaf, coriander, cinzano rosso, lime juice, syrup, & sparkling water.
This concoction is as refreshing as a mojito, but with a Mexican twist. Ever since pre-Hispanic times, "Shamans" have had a firm root in indigenous culture. They are the ¨medicine men¨ with ancient knowledge of herbal medicine who are believed to be able to cure all ailments, whether physical, spiritual, or emotional, through natural means and prayer.

Fresh
Ingredients: White tequila, ginger syrup, peppermint, cucumber, & lime juice.
Created for our paradisiacal and hot climates using ingredients that when mixed create an explosion of freshness and flavor that will refresh you while in our pool areas and restaurants, and goes with any type of food.
Top Cocktails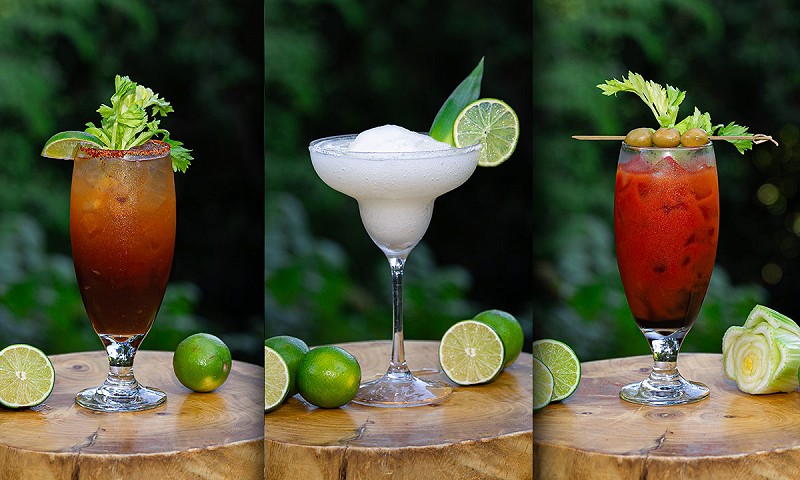 Classic Margarita
Ingredients: White tequila, triple sec, lime juice, & salt.
What vacation in Mexico would be complete without a margarita? It is the perfect combination of sour, bitter, sweet, and salty. The history of this classic cocktail is not entirely clear, as more than one person has claimed to have invented the margarita, but the thing that is clear is that it is a delicious and refreshing drink.
Paloma
Ingredients: White tequila, grapefruit soda, lime juice, & salt.
The Paloma is a Mexican favorite similar to the classic margarita except that instead of triple sec, we use grapefruit soda making it a refreshing tequila cocktail.
Frozen Margarita
Ingredients: White tequila, triple sec, lime juice, & salt.
Another popular variation of the classic margarita, is the frozen margarita served as tropical-inspired frozen mixed drink, almost like a tequila-infused ice slush served with salt on the rim of the glass. Again, there are several claims as to its origins, but one such claim is that frozen margaritas were invented by bartender Albert Hernandez in La Jolla when he stopped using crushed ice and combined the ingredients in a blender. Whether that is true or not, you should still have one on your next vacation.
Mango Tango
Ingredients: White rum, mango & strawberry puree.
This cocktail very popular in Cancun. It´s a mix of two different frozen drinks, mango and strawberry, in a colorful presentation; perfect for hot days.
Cielo Rojo (Red Sky)
Ingredients: Lager beer, clamato juice, lime juice, mix of sauces, tajin & pepper.
The Red Sky is a popular alcoholic drink in Mexico similar to a Bloody Mary, except that it is mixed with beer rather than vodka. It is the ideal drink for hot days and a goes great with seafood dishes such as ceviche.


We hope that you have found this cocktail guide useful. The next time you visit your home away from home, our mixologists are sure to create memorable cocktail experiences for you that will bring back fond memories for years to come. Whether you choose to vacation in Cancun, Puerto Vallarta, or Los Cabos, you can expect the same high-quality options and enjoy your favorite beverages no matter where you decide to vacation.