Resort Best Practices to Keep Members Safe During COVID-19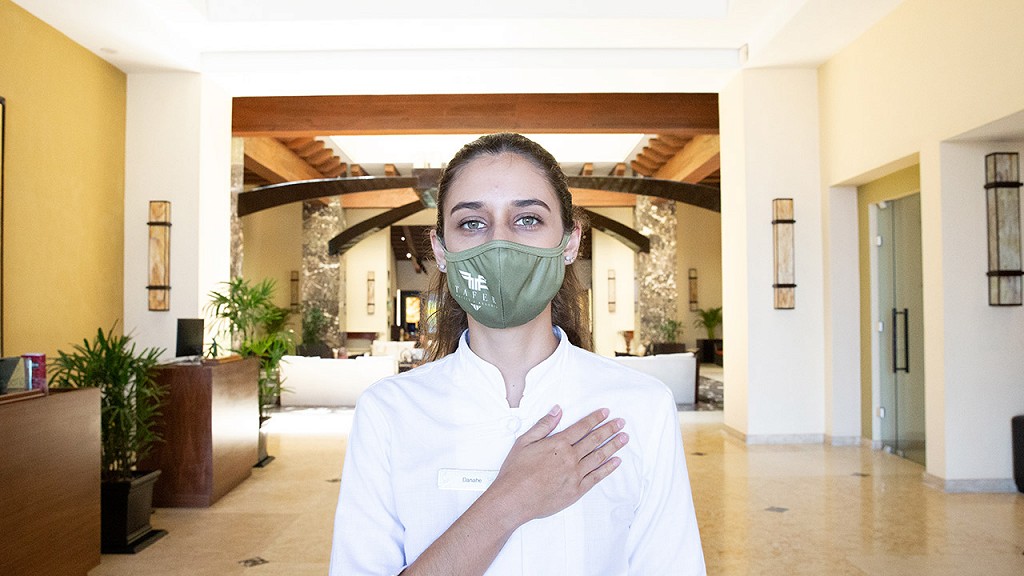 Last month, Brittany Blanscet, UVCI's Member Marketing Manager, shared with members her airport experience, as she spent the first two weeks of August traveling from Las Vegas to visit all of our resorts in Mexico.
Continuing on from Brittany's travel experience, this month she shares with members her experience at our resorts and what each resort is doing to keep everyone safe during these COVID-19 times, so that members know what to expect when the time comes for your eagerly-awaited vacation.
We want our members to understand what TAFER Hotels & Resorts is doing to mitigate the risks of contracting the novel coronavirus and that they will be in safe hands with our 'new normal' health and safety protocols. Based on Brittany's experience, here is a summary of what members can expect when they next walk through the doors of one of our resorts.
Check-in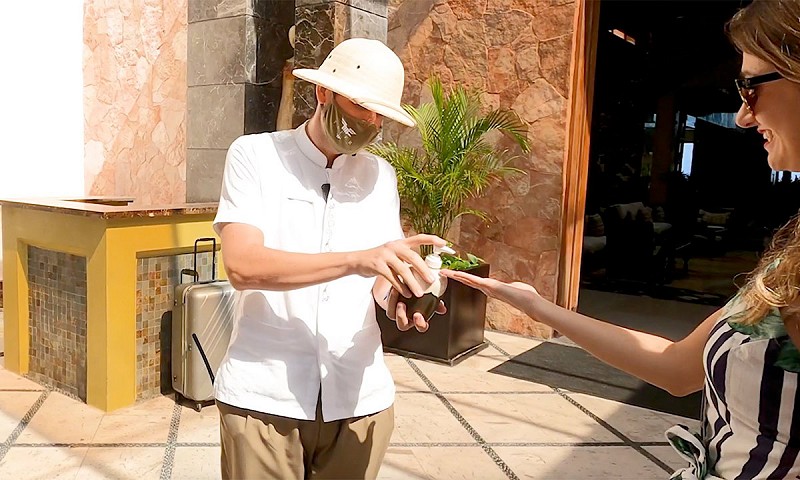 Upon arrival at all of our resorts, your temperature will be taken and you will be offered hand sanitizing gel before entering the lobby. The bell boys will take your luggage to be sanitized prior to room delivery. During your check-in, you will be given a COVID-19 questionnaire to fill out and receive a welcome amenity face mask. While the use of face masks is not mandatory for our guests, we do encourage guests to wear a face mask while in high traffic areas such as the elevator, walkways, and lobby. All staff wear mandatory face masks at all times.
Housekeeping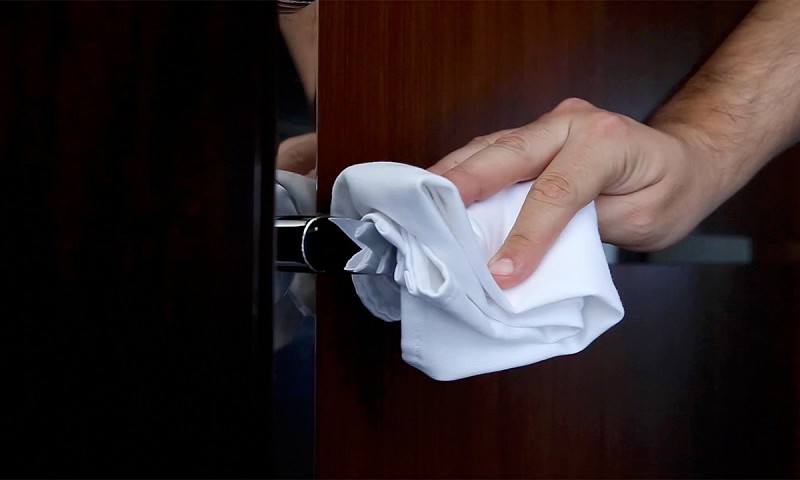 Brittany shadowed the Housekeeping department and observed first hand their cleaning, sanitization, and disinfection practices. The housekeeping team wears gloves and face masks while cleaning. Hospital-grade disinfectants are used to sanitize the rooms.
High-contact areas such as door handles, light switches, faucets, and the TV remote are given special attention. The TV remote controls are disinfected and wrapped in saran wrap to be swapped out after each person's stay. In the rooms, resort information is provided on the TV, and guests can scan the QR codes left in the room to see the Restaurant and Spa menus and other resort information on their smartphone.
The Housekeeping Manager does a walk-through inspection with a black light after each room is cleaned to ensure that it has been effectively sanitized and that nothing was missed during the cleaning process. With these practices, you can have the peace of mind that each item in your room has been sanitized and thoroughly inspected.
High Contact Areas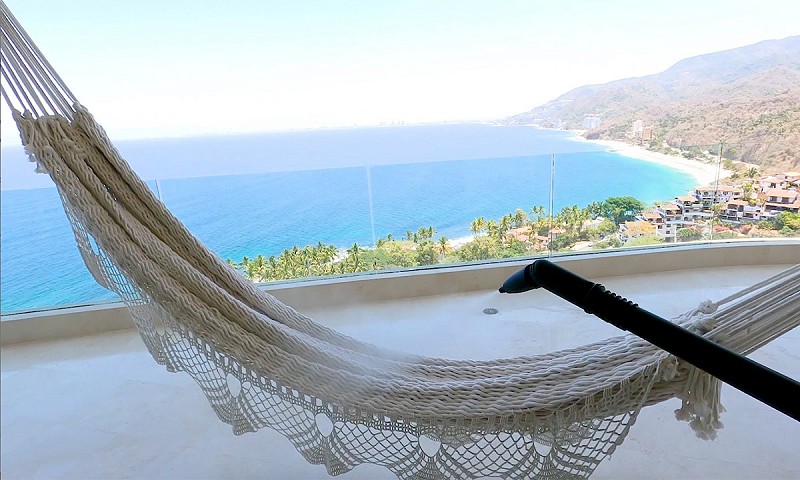 In every area of the hotel, especially high contact areas, regular cleaning is carried out every 15-20 minutes with hospital-grade disinfectant. Hand sanitizing stations have been placed at strategic points throughout the resorts including elevator landings, the lobby, and the spa, gym and restaurant entrances.
Restaurants
The restaurants have replaced all buffet stations with a-la-carte menus and are in the process of implementing chef assisted buffet stations. All condiments and silverware are wrapped. Social distancing is ensured with all tables set 6 feet apart from each other.
Room Service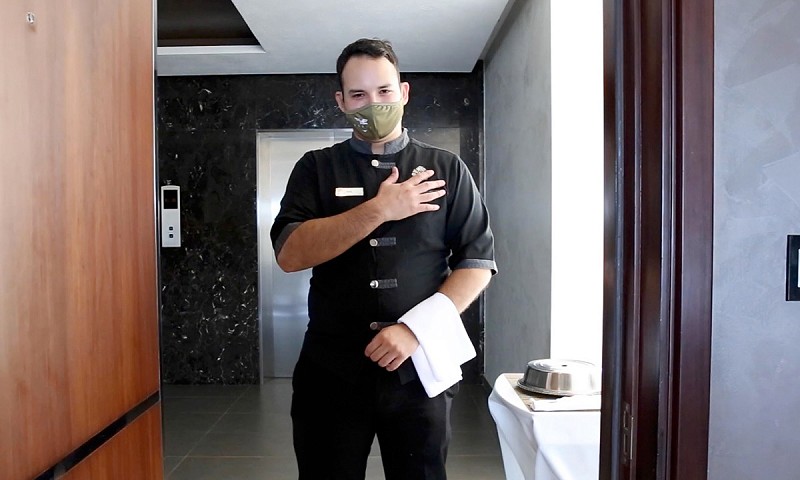 When ordering Room Service, you have the option to have the food left outside your room, if you prefer to not come into contact with our room service waiters. They will simply knock on your door to let you know your food has been delivered.
Spas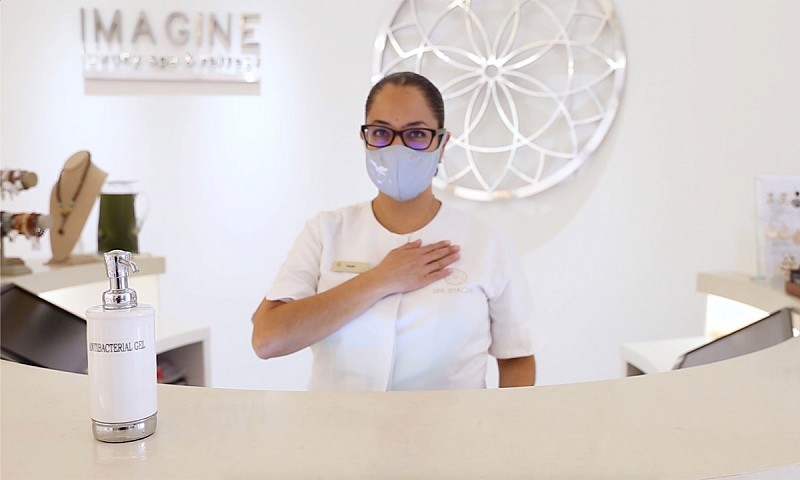 The Spas now require all guests to sanitize their shoes at the front door by stepping in disinfectant cleaner and then stepping onto a mat that whisks the liquid off your shoes. Once you enter the spa, you will be given a pair of sandals to change into and your shoes will be placed in a bag. Spa treatments must be arranged by prior appointment to ensure the spa complies with its lowered occupancy limit, as well as social distancing and proper sanitization.
Before each treatment or service, the cabins are disinfected using hospital-grade disinfectant. The spa attendant wears a full body suit along with a face shield as this process is completed.
You have the option to request your therapist to wear gloves during your spa treatment. If you prefer that the therapist doesn't wear gloves, your therapist will explain that you will hear them wash their hands every 15-20 minutes.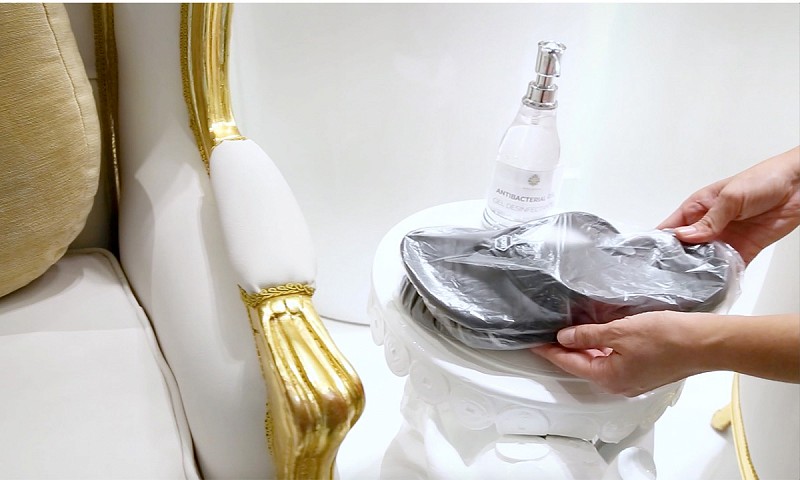 Gym
The gyms have occupancy limits per hour and to use the gym, you must make a reservation in advance. This safety protocol is being followed to ensure your safety. The gym is deep-cleaned regularly and all members and guests are encouraged to wipe down equipment before and after use.
Activities
Each resort is still offering onsite activities, and has introduced limits on the number of participants to ensure social distancing practices are followed. For all equipment such as kayaks, paddleboards and snorkel equipment, the activities staff thoroughly sanitizes it before and after each use.
Lounge Chairs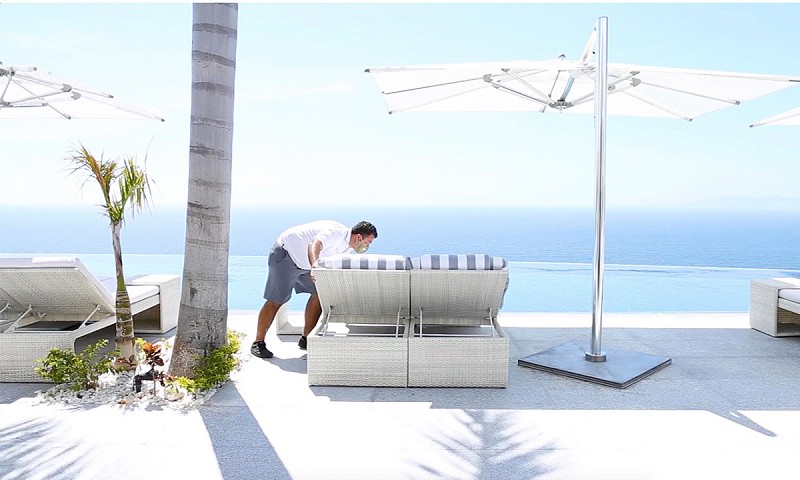 All pool and beach chairs have been set up in groups or in pairs to ensure they are six feet apart from the next pair or group of chairs. They have been set up this way to ensure that each family, couple, or group can relax next to each other and keep a safe distance from other groups not traveling with them.
To see a testimonial video from our guests at Garza Blanca Los Cabos, who report feeling safer there than anywhere else they could be, please click here.
We know that during these unprecedented times, travel is still a concern for many. We hope that this recap on resort best practices helps to address your concerns. If you have any further questions about traveling right now, please do not hesitate to contact Brittany directly at bblanscet@resortcom.com.