Karuma's Sunset Dinner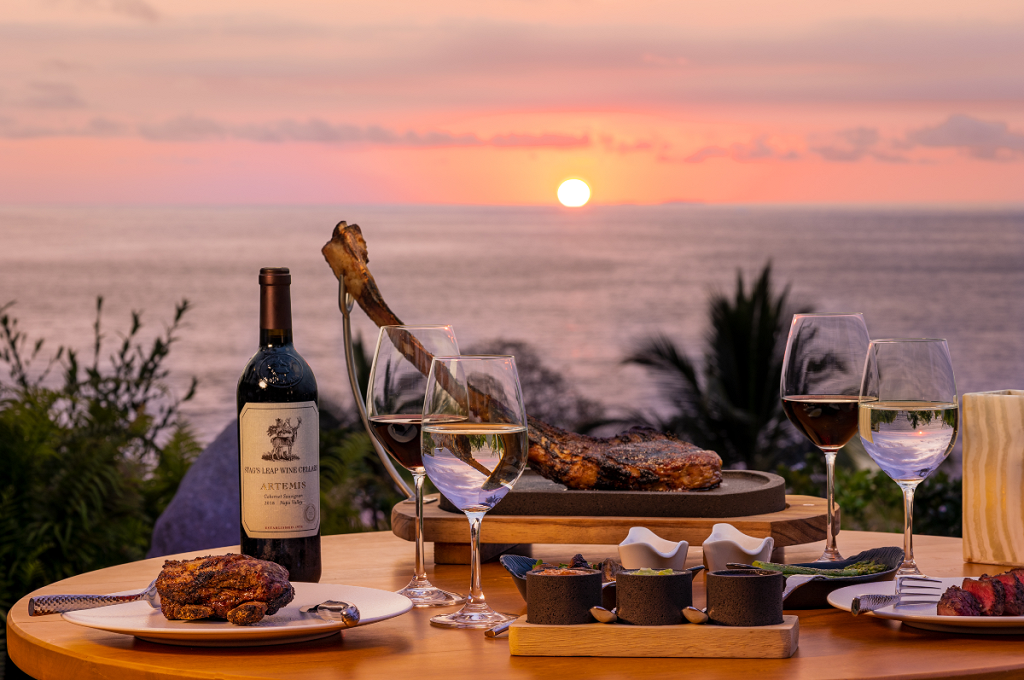 Puerto Vallarta is the perfect destination for a romantic getaway. Not only does it have stunning beaches and all-inclusive resorts perfect for hosting the experience, but exquisite restaurants offering only the best gourmet options of international cuisine created by master Chefs who have traveled to the end of the world to learn the deepest secrets of gourmet dining. But, if you genuinely want to make this romance-filled vacation unbeatable, make sure to book your table at Karuma The Art of Grill, as the experience will be unique and unforgettable.
Karuma The Art of Grill in Puerto Vallarta
Karuma is a dream come true for meat lovers. Offering Chairman's Reserve Platinum TM Angus Beef, at Karuma, you will find only the highest quality of cuts, bringing to your table grilled masterpieces that will leave you craving more. To take the experience from perfect to exquisite, our expert mixologists have created a menu featuring the most innovative cocktails in the region, which are prepared with Vallarta's endemic fruits and flowers. Besides meat, diners will find a vast selection of appetizers, salads, soups, and desserts to balance the experience.
Karuma also offers vegetarian and vegan options, as the grill was not only created for meat. Delight your taste buds with dishes such as Vegan Tostadas, Mushroom Bisque, and Spinach Salad with baby beets, toasted pistachios, and a champagne vinaigrette, among others. Read the full menu here.
The Best Dining Experience in Puerto Vallarta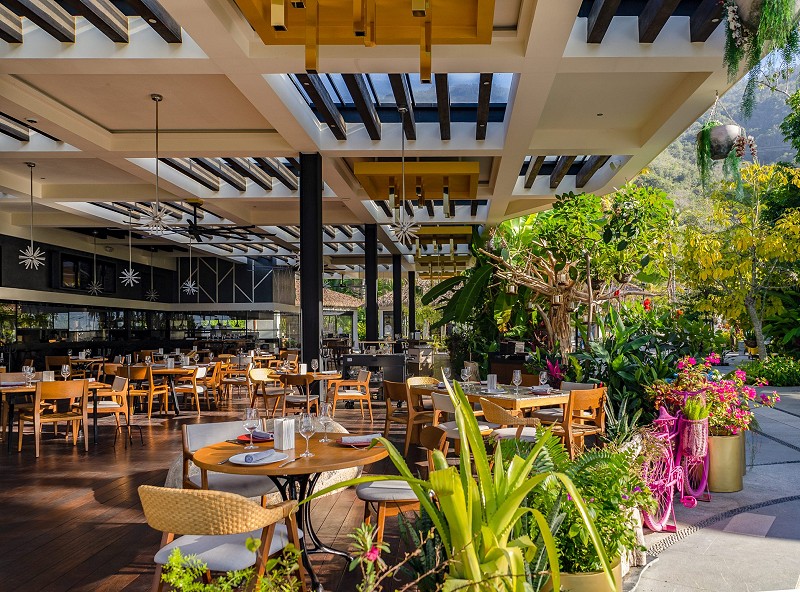 Even when Karuma's experience is magical, going for dinner at sunset will delight you and your companion as nothing ever has. Seated in the best spot in the restaurant, you will get to choose your food from a menu that grill experts have carefully curated, along with tasty cocktails. Your table will be above the ocean, letting you admire how the sky and sea are painted with those stunning tones of purple, pink, and orange. If you come during the winter, you can see a magnificent display of whales jumping and playing in the ocean.
Enjoy the live music and the tranquil ambiance of the restaurant while having your food and prepare to be amazed by the mouthwatering dessert selection; it won't disappoint, we promise.
Karuma's Location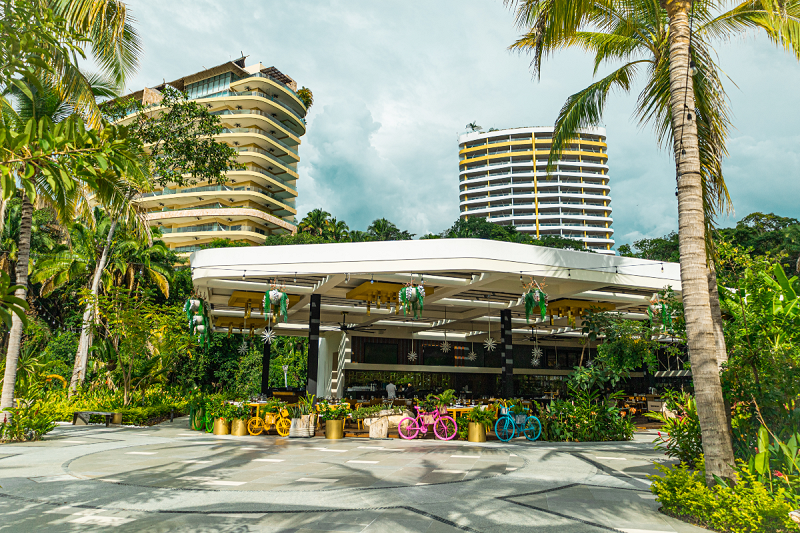 Karuma The Art of Grill is in the South Zone of Puerto Vallarta in the heart of TierraLuna Gardens, which is located inside Garza Blanca Preserve. The exact location is Carretera a Barra de Navidad KM 7.5, TierraLuna Gardens, Puerto Vallarta, Jal. CP 48390, México.
The restaurant is open to the public. Book your table here.
About TierraLuna Gardens
TierraLuna is much more than just a botanical garden. It is located on the mountain slopes and is the perfect place to explore the jungle and ocean. Start your visit by discovering endemic and international flora, and the river that crosses the botanical garden; continue by having a snack at our Deli to regain strength and keep touring TierraLuna. Then, go to the boutiques, where you will find everything from arts & crafts and jewelry to beach attire and home furniture. Dare to ride our family carousel. We assure you it is an excellent experience for grownups, as it is the only of its kind in Mexico. To close your day at TierraLuna, a dinner at Karuma is the best option; it will become the crown jewel of your visit.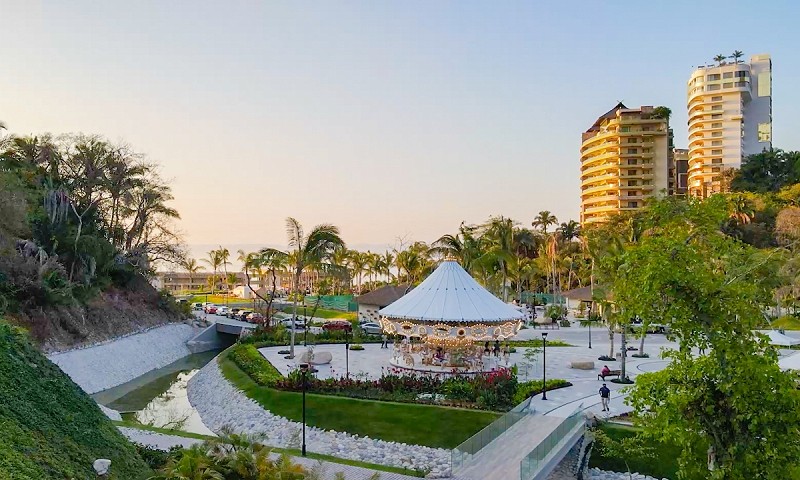 On your next vacation to Puerto Vallarta, book a table at Karuma The Art of Grill and surprise your loved one with an exquisite dinner. Enhance your experience by choosing a sunset dining experience and delight your taste buds like never before.
The restaurant opens from Monday to Sunday during the following service hours:
Monday to Friday: 5:00 pm – 12:00 am.
Saturday to Sunday: 3:00 pm – 12:00 am.
To book your table click here, dial +52 (322) 176 06 85, or send an email to reservations@karumagourmetgrill.com