Hotel Mousai is debuting in Cancun this 2023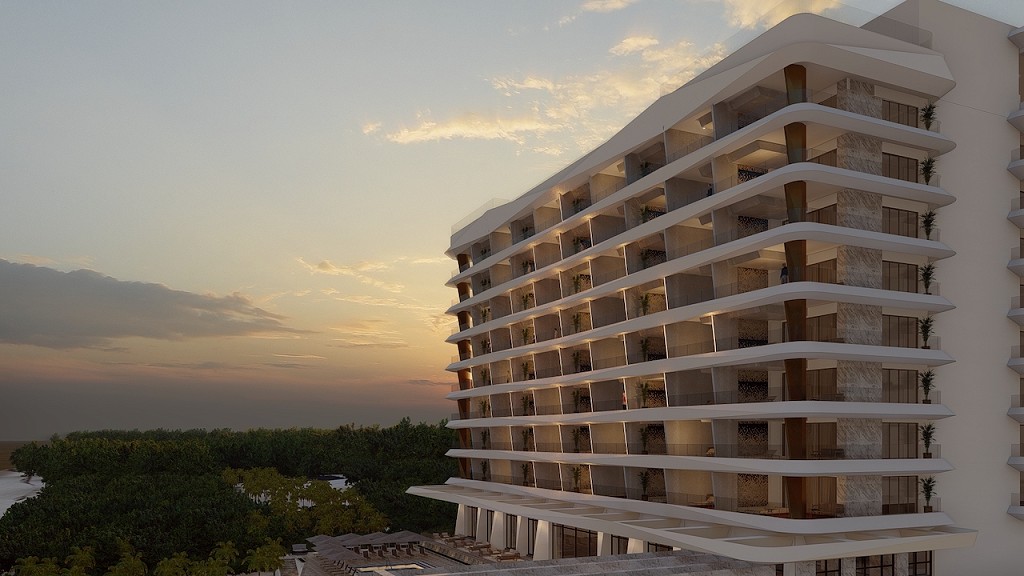 As you are reading it! After years of waiting, the famous first and only 5 Diamond experience in Puerto Vallarta will finally be available at another Mexican destination, Cancun! Maintaining its AAA 5 diamond standards, Mousai Cancun promises to be all you ever dreamed of and more with its signature experiences, exquisite gastronomic options, and the adults-only experiences that make its predecessor one of the top all-inclusive adults-only resorts in the country.
Read on to discover the facilities, activities, and options that will be available at Hotel Mousai Cancun by the end of the year!
Hotel Mousai Cancun's Location
This all-inclusive, adults-only resort will be located next to its sister resorts, Garza Blanca Cancun and Villa del Palmar Cancun. Guests and members can enter Garza Blanca and Villa del Palmar to enjoy selected experiences that will be announced further this year.
Mousai Cancun's location permits guests and members to enjoy stunning views of both the sea and the mangrove surrounding the property and the breathtaking sunsets that make Cancun a must-visit destination.
If you are planning to visit Mousai Cancun and searching for nearby adventures, you can Google or read our post with activities and events close to this location: Carretera a Punta Sam km. 5.2 Mza 9 Lote 3, Zona Continental de Isla Mujeres. Cancun, Q.R., 77400, Mexico.
Hotel Mousai Cancun's Dining Options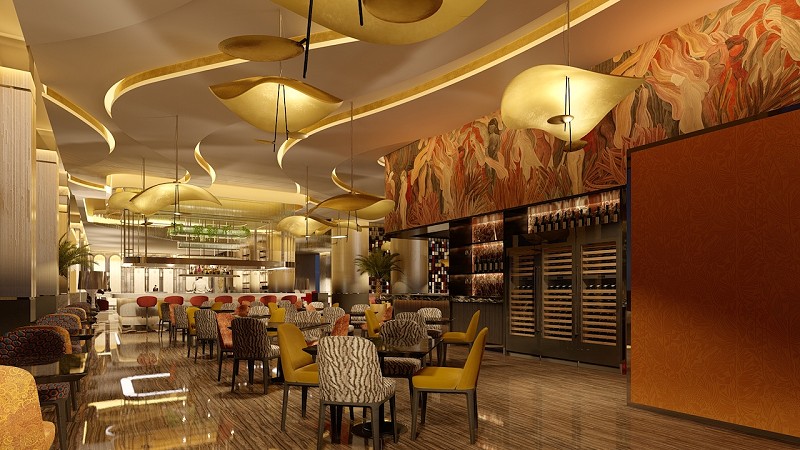 It is no news that each TAFER resort features the distinctive flavors that characterize this distinguished hotel brand. So, Hotel Mousai Cancun could be no exception. The newest resort in Cancun will feature NOI, TAFER's Italian gourmet restaurant, where flavorful cuisine and modern art hold hands because… food is art.
NOI is the place to taste exquisite pizzas, fresh pasta, and perfect risottos, among other top Italian dishes.
Another dining spot to visit at Mousai Cancun is the Rooftop, where guests and members will find an exquisite selection of hand-crafted cocktails and international dishes that make choosing which dish to enjoy a difficult but exquisite decision! Plus, at the Rooftop, you will enjoy privileged views of the Caribbean Sea, the mangrove surrounding the property, and the resort's infinity pool, which merges perfectly with the ocean.
A lobby bar and a beach pool bar will be available too. Additionally, guests and members visiting the property will have access to selected culinary offerings of its neighboring resorts, Garza Blanca Cancun and Villa del Palmar Cancun.
Hotel Mousai Cancun's Signature Suites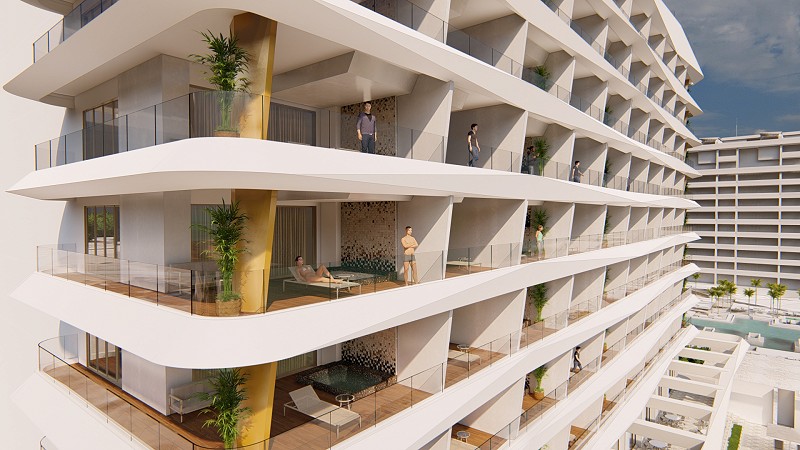 The new Mousai resort will feature the top suites of its predecessor, Hotel Mousai in Puerto Vallarta:
The Mousai Suite
Ideal for couples, the Mousai suite is everything you daydream about. A spacious terrace with a jacuzzi will be your relaxation area, TAFER's signature linens will robe you to sleep, and the stunning interiors will give you the inspiration to follow your passions. Ocean views, private terraces, and high-end privacy are a peek at what awaits.
The Mousai Corner Suite
Elevate your romance-filled getaway by choosing the top suite for couples in Cancun. Make your stay perfect with a private terrace, an exclusive seating area, a workspace, a king-size bed with a plush mattress, and TAFER's signature bedding, all enhanced by 5-star service.
Two Bedroom Suite
Find the relaxation you crave while having the time of your life. Perfect for friends traveling together, the Mousai Two Bedroom Suite has a king-size bed in one room and two queen-size beds in the other to accommodate up to 6 guests. The suite will be your perfect hideaway with its private terrace and spacious common area.
The best pools in Cancun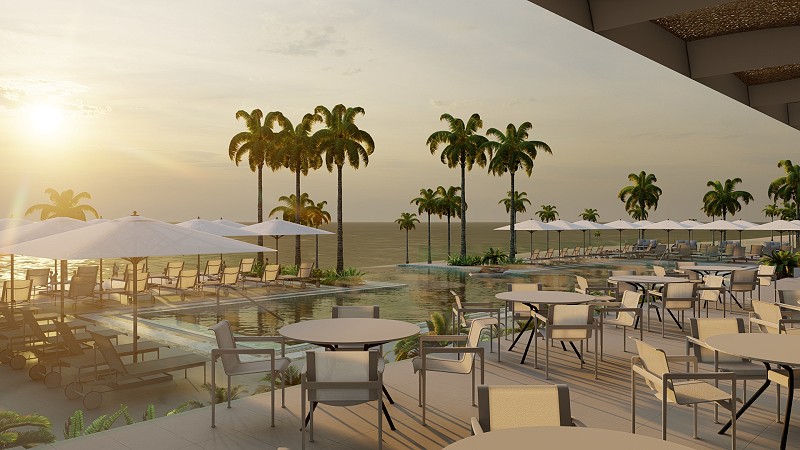 Mousai Cancun will feature two pools where guests and members can relax, surrounded by the ultimate luxury. The first one, the resort's main pool, will be in front of the beach and next to the beach pool bar so you can get refreshed when you please.
The second pool, an infinity one, is located on the Rooftop. All guests and members staying at the resort have access to it; pay a visit to Mousai's signature Rooftop area, and enjoy the whole experience!
All-inclusive adults-only resort in Cancun
Like all the other resorts of the brand, Mousai Cancun is an all-inclusive resort where guests and members can enjoy dining, drinks by the glass, accommodations, daily activities, taxes, and fees already included within their reservation.
European plans and Meal packages are also available.
Hotel Mousai is one of Mexico's best adults-only resorts, which means people under 18 years of age can't access the property.
The countdown for opening the best all-inclusive, adults-only resort in Cancun has officially begun, so start planning your winter getaway to Mousai Cancun and be one of the first to live this sublime experience that we presume will shortly be awarded the AAA's 5 Diamond award!