DAO's Opening in Cancun: Chinese Cuisine Meets Paradise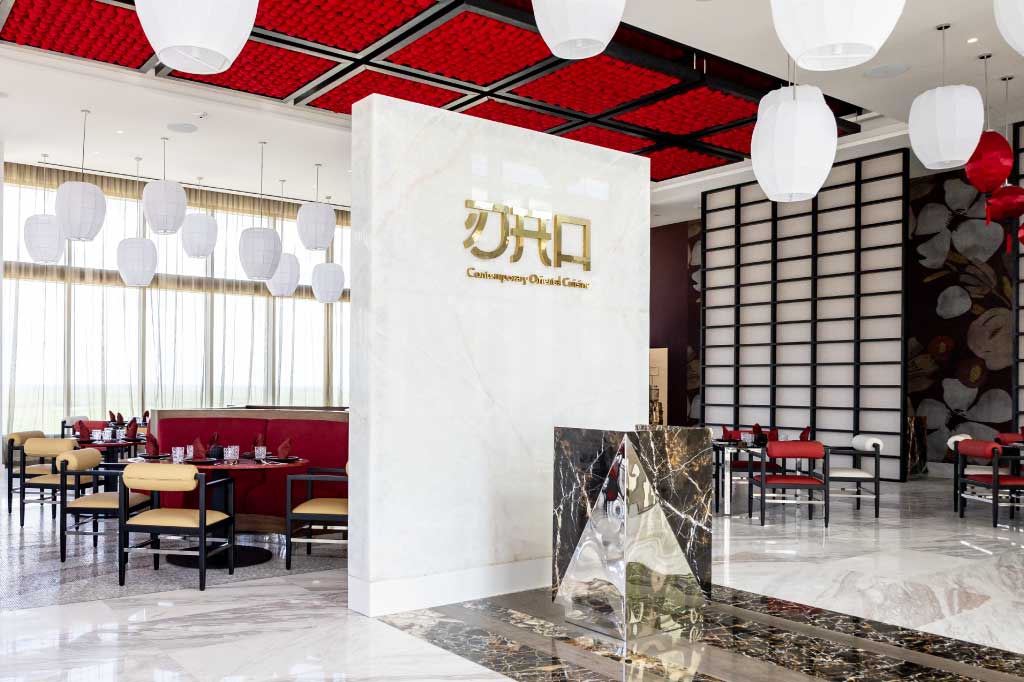 TAFER Resorts has done it yet again! Yes, this last 1st of July was the grand opening of DAO in Cancun at Garza Blanca Resort & Spa Cancun. The formidable hospitality company keeps growing and evolving its services daily and expanding its gourmet-experience opportunities. With the opening of DAO, Chinese food in Cancun has taken a new shape and form, upping the bar for all other Asian restaurants in this gorgeous city.
DAO in Cancun is a new gourmet contemporary Chinese cuisine concept. It features a modern Asian-inspired design with striking red tones representing happiness and good luck and divine gold accents representing prosperity. It also blends luxurious marble, beautiful tapestry, and unique ceramics. No detail has been overlooked: you will find matured and well-thought-out particularities in the design, layout, functionality, and in every single dish served at DAO. This is the perfect example of creating a one-of-a-kind experience for diners in a comfortable and lavish setting.
Taking inspiration from the most sumptuous Chinese silk, the delicacy of red chrysanthemums, the impeccable xieshan-style architecture, and the subtle luminescence of sky lanterns, the irreproachable style of the best Chinese restaurant in Cancun is born. While all the other Chinese restaurants in Cancun can try, they are not likely to match the awe-inspiring ambiance and food served at this top-notch restaurant.

Hotel Mousai in Puerto Vallarta hosts DAO's twin restaurant. It has been open, with great success, for a while now, and all members and guests can enjoy its incredible services. If you have been lucky enough to visit DAO at Hotel Mousai, congratulations! You are part of a few select people who know what genuine service and quality are. Now, this doesn't exempt you from heading down to DAO in Cancun to visit the new facilities added to Garza Blanca Resort.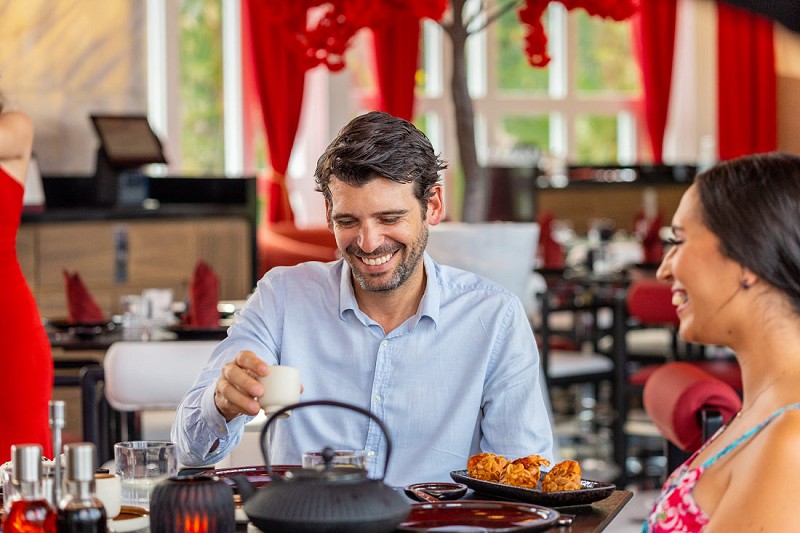 DAO's Chef has created a plethora of mouthwatering dishes, melting together tradition and vanguard, thus taking astonishing tastes to a new level of opulence and a perfect balance of flavors. Tingle your senses and take dining to new heights by trying out the ultimate Chinese dish and Chinese national symbol: The Imperial Peking Duck. This succulent meal was first prepared for the Emperor of the Yuan Dynasty, becoming one of the main dishes on the Imperial Court menus in the 13th century. Did you know that Peking Ducks have been historically bred for the sole purpose of being the centerpiece of this dish?
You can also opt for Crispy Duck Salad or Crab Wonton Ragoon. Order Roasted Duck to completely immerse yourself in the millenary Chinese food heritage, or go ahead and try their Egg White Fried Rice with Crispy Scallops for a fusion worthy of ancient emperors, and mingle sweet and savory with their Lemon Chicken.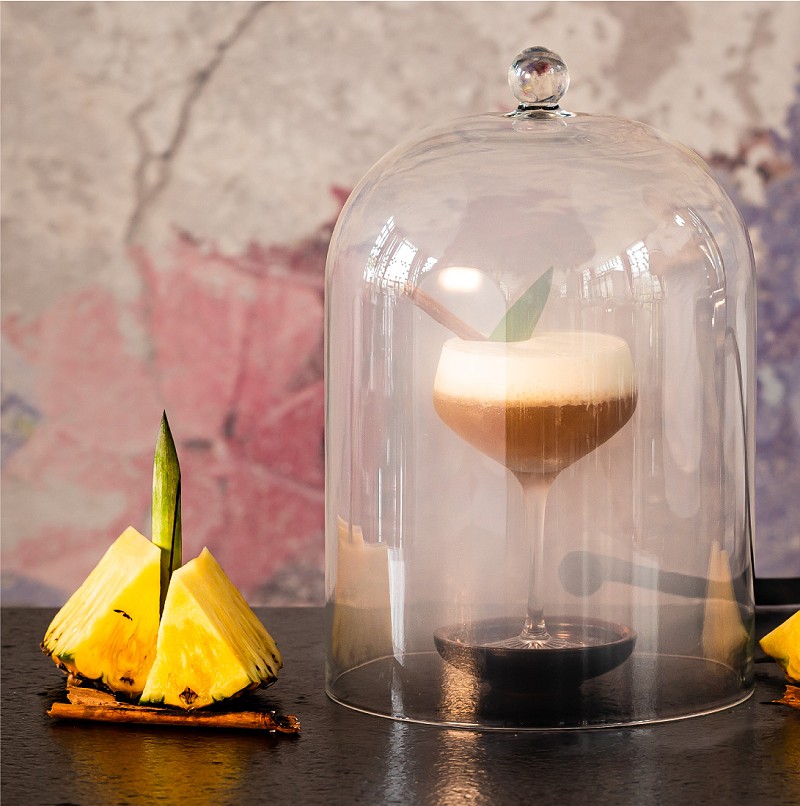 You will never forget your dinner at the sky-high DAO in Cancun! You can't skip on dessert at this recent addition of unique restaurants in Cancun. Indulge in their Green Tea Crème Bruleé and mix and match with their Matcha Ice Cream for a culinary adventure that will engage your palate and mind. Accompany these treats with a cup of Ou-Erh Mini Tuo-Cha Black Tea or a Jasmine Pearl Green Tea. Feel at ease while sipping some Herbal Chrysanthemum Tea while watching the delicate pastel sunset through the restaurant's spectacular colossal window walls.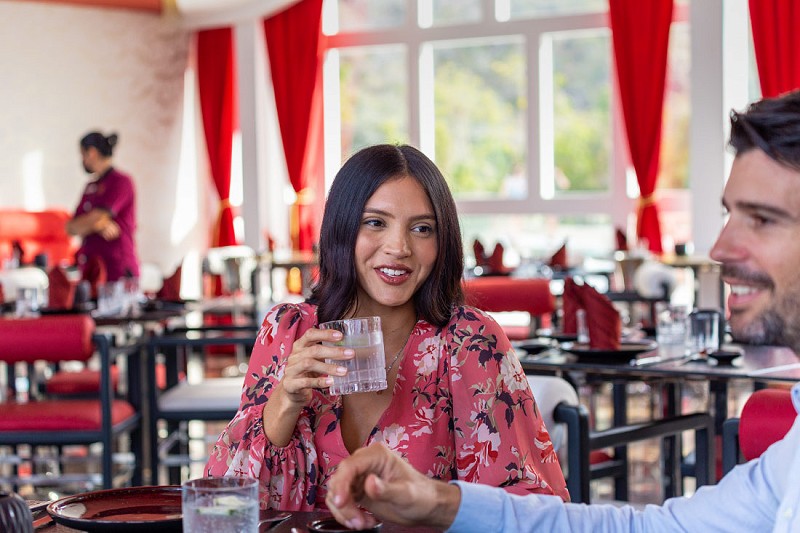 Don't forget to make your reservation in advance; DAO will likely be in high demand for a few months, and booking a table could take a while. Both domestic and international tourists will undoubtedly flock to Cancun to try the delicious food and enjoy the spotless facilities of this exciting restaurant. Remember to relish every moment of your evening at DAO, as this absolutely exquisite experience will blow your mind and your senses!