A Gourmet Maragarita Made of Gold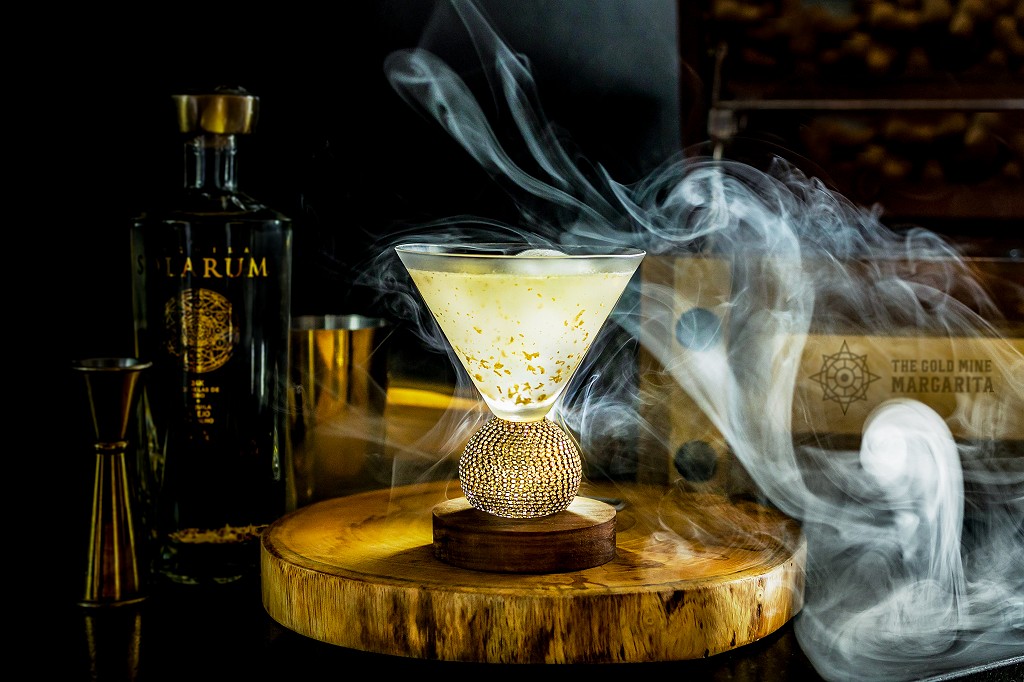 If you enjoy a good story about secret islands and adventures searching for a mysterious treasure, and if you love to taste new and innovative drinks, let it be during vacation or while going out for a fancy dinner in your hometown, Garza Blanca Cancun's new signature cocktail, the Gold Mine Margarita, is the drink for you. So, on your next vacation to Cancun, get your hands on this exclusive TAFER cocktail!
A Hidden Treasure
The Gold Mine Margarita is inspired by a famous tale commonly spoken of at Garza Blanca Cancun that goes as follows:
Hidden in the heart of the jungle, a sacred cave known as the Gold Mine awaits to be discovered. Many are the ones who have tried to find it because it is believed that the recipe to an exquisite beverage made with gold meant for the gods lies within its core. However, this is the year when the efforts were successful. The team of expert mixologists of Garza Blanca Cancun found the hidden treasure and are willing to share it with those savvy travelers searching for unique experiences in paradise.
About the Cocktail
This exclusive cocktail, available only at Garza Blanca Cancun's Rooftop, is prepared with 24-karat gold flakes incorporated into the cocktail and top-shelf tequila, providing a one-of-a-kind beverage. When ordering the Gold Mine, the margarita is delivered in an elaborate presentation during a small show, creating an experiential moment for every order with the Caribbean Sea as the perfect backdrop for the experience. Guests and members names are also etched into an official plaque as members of "The Gold Mine Margarita Club," in addition to several other accompaniments, such as a certificate of authenticity.
The experience will be available at other TAFER Resorts' Rooftops shortly, so keep an eye on your top resort from our luxurious collection to taste the flavor of this exquisite drink meant for the gods.