TAFER'S Gourmet Restaurants and Yoga Classes at Tierraluna Village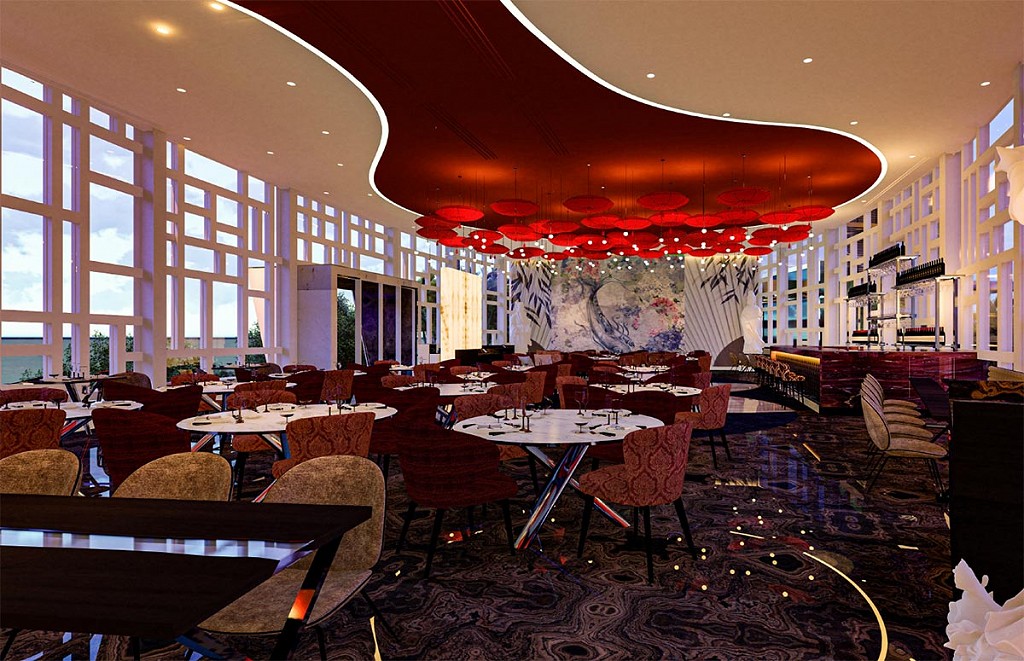 Hotel Mousai
DAO Restaurant
As we prepare for the opening of the brand-new Hotel Mousai South Tower, there's a buzz generating around DAO, TAFER's new Oriental cuisine restaurant concept. DAO will be an upscale Chinese restaurant specializing in high-end Chinese food.
DAO's Hong Kong-born chef, Ivan Yuen, grew up in Canton, China. He started his career working as a Trainee Chef for the luxury chain Miramar Group in Hong Kong. He then moved to a five-star hotel in Shenzhen where he worked as a Chef. As opportunities opened up for him, he moved to the United States where he gradually worked his way from Line Cook, to Sous Chef, up to Executive Chef. Chef Yuen lived in the United States for 30 years. He worked in Chinatown, New York City and at several fine restaurants in luxury hotels, including Shanghai Terrace and Red 8.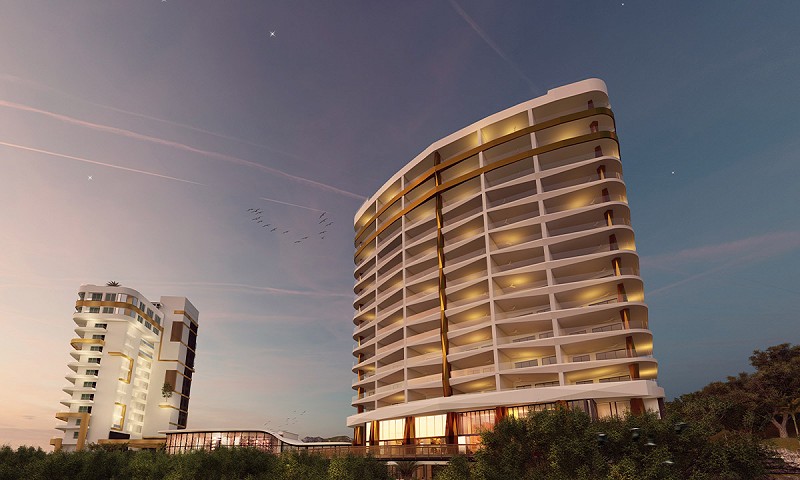 Chef Yuen's passion is cooking. He actively strives to learn new cooking techniques and his focus is on healthy food trends that go beyond expectation. His goal is to create the finest and most luxurious dining experiences for guests. Due to his extensive background in Chinese cooking, future guests at Hotel Mousai (and Garza Blanca Preserve) are in for an incredible gastronomic experience!
So, what exactly should you expect?
The menu at DAO will offer Chinese cuisine, which encompasses special dishes from different provinces and parts of China. The cuisine in different parts of China varies, just as it does in Mexico and other world countries.
Traditional Chinese cuisine features crispy Peking duck, dim sum, and noodles. In the northern parts of China, north of the Yangtze River, the climate is colder and the food is stronger and heavier. For Northerners, they eat a lot more red meat than their Southerner counterparts. Dumplings are one of the staple dishes and are boiled (not steamed like in Shanghai) and classic fillings are lamb, pork, bok choy, and leek.
In South China, the climate is warmer and the region is abundant with fish, so compared to their Northerner counterparts, Southerners consume more seafood and river fish due to the proximity to the South China Sea and Yangtze River. The foods are complex, but not overly spicy.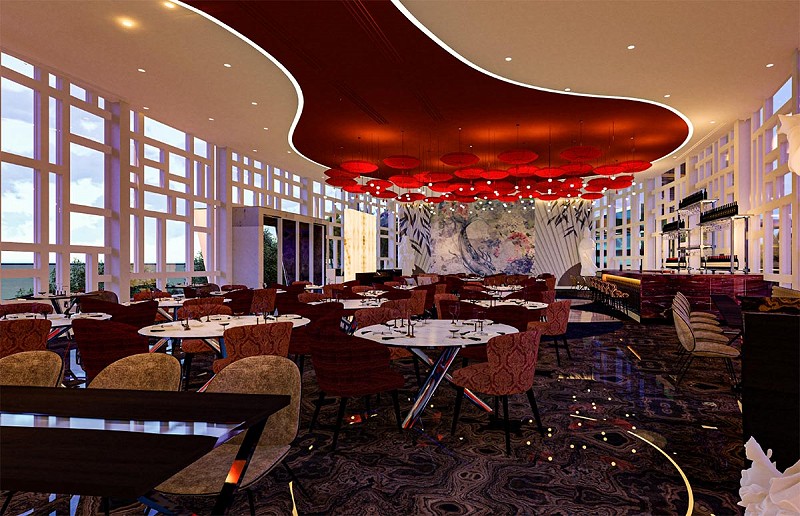 Guangdong–Hong Kong–Macau Greater Bay Area (GBA) is the largest and most populated province of China with approximately 71.2 million people. This area includes Hong Kong, Shenzhen, and Guangdong (also known as Canton Province). Traditional foods in this region include Dim Sum (dumplings), Wonton Soup, Chinese barbecued meats, and crispy Chow Mein noodles.
Sichuan is the second largest Chinese province located in the southwestern part of the country. Sichuanese food often uses a combination of dried red chiles, red chile oil, and Sichuan peppercorns to mouth-numbing effect, meaning that Sichuan dishes are fairly spicy. But not all food from this region is spicy; kung pao chicken came from Sichuan, which is relatively mild.
Chef Yuen will incorporate many of these dishes on the DAO menu using a combination of traditional Chinese elements as well as local ingredients to create fusion Chinese cuisine.
DAO's signature dish will be Crispy Peking Duck. This is a labor-intensive dish and diners can look forward to thinly sliced duck and its delicious crispy skin. In addition, the menu will feature Dim Sum; barbecued meats such as pork, pork belly, and chicken; fried rice; noodles; chow mein; kung pao chicken; and more!
We sat down with Chef Yuen to ask him some questions and debunk some myths about Chinese cuisine.
Chef Yuen, we know that sometimes people who have never been to Asia get confused about the difference between Chinese Food, Japanese Food, and Thai Food. Please can you explain the difference for us?
Sure. Chinese food uses a lot more meat compared to Japanese cuisine including a lot of pork, chicken, and duck. Chinese cuisine does not involve the use of raw meat, only raw vegetables. For example, raw fish, like sashimi and sushi, are staples from Japanese cuisine. Cooking styles are also different. Chinese cooking often involves the use of woks, and the Japanese use flat pans, called teppans.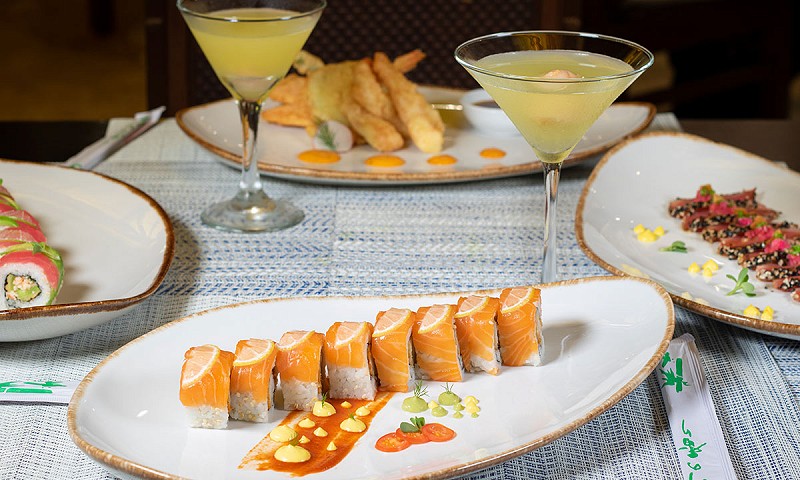 Thai food has been influenced by Chinese cuisine due to the fact that China borders the northern region of Thailand. In general, Chinese food is milder than Thai food. Thai food tends to be spicy with many types of curries. Heavy seasoning and a lot of coconut also feature. Soy sauce is more typical of Chinese cuisine and in Thai food, fish sauce is more commonly used.
Okay thanks, that clears things up a lot! Now, everyone loves fortune cookies, can you tell us, if you dine at a restaurant in China, do you also get fortune cookies?
Believe it or not, no. One of the most famous things associated with China is the fortune cookie, but fortune cookies are not traditionally part of Chinese cuisine and are not often eaten in China. Much to the surprise of many Americans, fortune cookies are not a Chinese invention. There are many stories surrounding the mysterious origin of fortune cookies and there have been many debates about it, but so far, I don't think anything has been settled. Although, I think that most likely they are a Chinese-American invention.
Interesting. Can you tell us what other dishes that Americans typically associate with Chinese cuisine that you are not likely to find in China?
There are several dishes found at Chinese restaurants in America and other parts of the world that you won't actually find in China. Dishes like Sweet and Sour Chicken balls, General Tso's chicken, Beef and Broccoli (there's a similar dish in China called gai lan, but it has a different flavor), and chop suey. These dishes are unique to Chinese-American cuisine, which was developed by Chinese Americans who adapted the cuisine to American tastes.
Lastly, since we now know that some famous Chinese dishes aren't actually served in China, what about the iconic takeout boxes?
Actually, the same goes for the takeout boxes. While these folded white cardboard boxes stamped with a red pagoda on the side with a thin wire handle on top are a universally recognized symbol of Chinese food, they are a wholly American creation. They were apparently created by an inventor in Chicago in 1894 since there was an influx of Chinese immigrants during the late 1800s and Chinese culture spread throughout the country, so ordering Chinese takeout became very popular.
Thank you very much for your time, Chef Yuen and thank you for answering our questions!
Chef Yuen will be participating in the 2021 Festival Gourmet International in Puerto Vallarta and the Riviera Nayarit taking place from November 12th to 20th. During the festival, thirty chefs from all over the world will present their creations and delicacies at all 30 participating restaurants, including DAO. TAFER's other gourmet restaurants including Hiroshi, Blanca Blue, and Bocados Steak House will also be participating in this culinary festival. Guests can order from a tasting menu or a la carte, and it is guaranteed to be an unparalleled culinary experience. You can make your reservation directly at each restaurant.
Villa del Palmar Cancun
Zama Restaurant
We invite you to visit Zama restaurant at Villa del Palmar Cancun, which is located in the center of our resort, surrounded by our main pools, with a spectacular view. Zama means morning or dawn in the Mayan language.
Our chef patron, Oscar Macedo, is in charge of Zama Restaurant where you can take a gastronomic tour of all of Mexico with our 28 dishes and 6 desserts, and try some of the most recognized dishes of each state.
Zama is open for lunch from 12:00 pm to 5:00 pm. During lunch, you can order ceviche, tacos, quesadillas, burgers, fish, and enchiladas.
For dinner, served between 6:00 pm and 10:30 pm, Zama offers an amazing selection of traditional Mexican dishes. Here, you can try mole, one of the most famous dishes in Mexico. There are different types of mole, including green mole, black mole, and mole poblano.
The dinner menu is divided into 5 parts:
Entradas ("Appetizers")
Antojitos ("Little Cravings" or snacks)
Ceviches and Soups
Entrées
Desserts
When you visit Zama for dinner, here are a few of the chef's recommendations:
Appetizer: Nopal salad, which is prepared with nopal (prickly pear), cherry tomatoes, goat's cheese, and a special oregano and fish vinaigrette dressing.
Antojitos: Sopes are a dish resembling a small bowl made with a thick corn tortilla with the edges raised and pinched to make a rim like a pie. They originated in central Mexico and are basically little edible bowls and you can put an abundance of toppings inside, like chicken and vegetables. Zama offers sopes de tinga de pollo (chicken tinga sopes) topped with lettuce, tomatoes, Mexican creme, and red onions.
Entrée: Short Rib, the short rib at Zama is melt-in-your-mouth tender. It is cooked in its own juices at a low temperature in an agave leaf and served with roasted corn.
Dessert: Try our traditional Mexican churros with caramel sauce or the delicious rice pudding with raisins and ground cinnamon.
Garza Blanca Los Cabos
The Rooftop
The Rooftop restaurant at Garza Blanca Los Cabos is proud to present a new lunch menu as well as announce that the Rooftop will now be open for dinner.
For the past several months, the Rooftop was only open for lunch from 11:00 am to 5:00 pm. Now it will be open for dinner as well from 6:00 pm to 10:00 pm. The new dinner menu is inspired by Mediterranean cuisine.
During the day, the Rooftop is an adults-only venue for guests 18 and up. However, during dinner, the Rooftop will be open to guests aged 16 and up.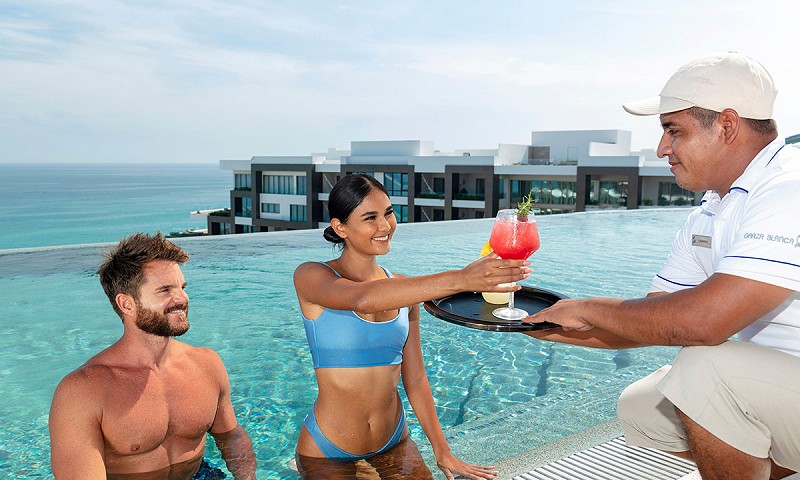 The lunch menu still features many of the same beloved items it had before such as chicken wings, pizzas, tacos, quesadillas, and burgers. The new and improved lunch menu features three types of sushi: Shrimp and Mango Rolls, Spicy Tuna Rolls, and California Rolls. Even more excitingly, it now offers a Tuna Poke Bowl, a new and refreshing Peach and Arugula Salad with grilled chicken, cherry tomatoes, basil, pumpkin seeds, and a vanilla vinaigrette as well as Ricotta Cheese toast with prosciutto, cherry tomatoes, arugula, baby onions, and basil purée.
The new dinner menu has 3 sections: appetizers, main course, and desserts.
When you visit the Rooftop for dinner, here are a few of the chef's recommendations:
Appetizer: Oysters Rockefeller (x5) with béchamel sauce and cherry tomatoes
Main Course: Caramelized Salmon with a honey and ginger glaze. Served with chickpea puree and sautéed vegetables.
Dessert: Tiramisú, this classic tiramisù promises to be transcendent. This creamy dessert with espresso-soaked ladyfingers surrounded by whipped cream is the right touch of soft and crunchy.
Garza Blanca Preserve and Hotel Mousai


Stretching & Yoga Classes at Tierraluna Village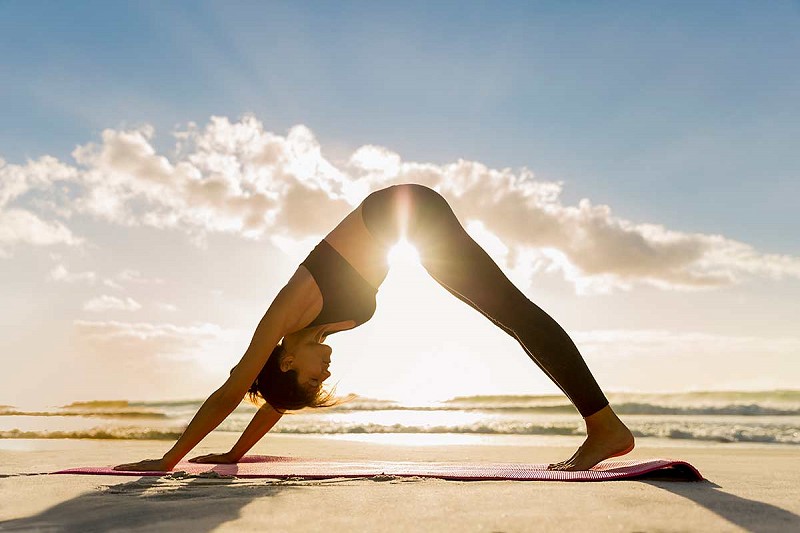 For guests staying at Garza Blanca and Hotel Mousai in Puerto Vallarta, morning classes are now being held at TierraLuna, TAFER's brand new shopping and entertainment village on the Garza Blanca Preserve. The classes are being held on the Deck next to the waterfalls. The schedule is as follows:
Kundalini Yoga - Monday
Stretching - Tuesday & Saturday
Tai Chi - Wednesday
Hatha Yoga - Friday
The meeting point for these activities will be at the Garza Blanca LOBBY at 8:45 am.
For general guests (Mousai & Garza Blanca).
Guests will be transported to TierraLuna by trolley in order to start classes at 9:00 am.
We hope to see you there!