TAFER Hotels & Resorts Celebrates Wellness Month 2023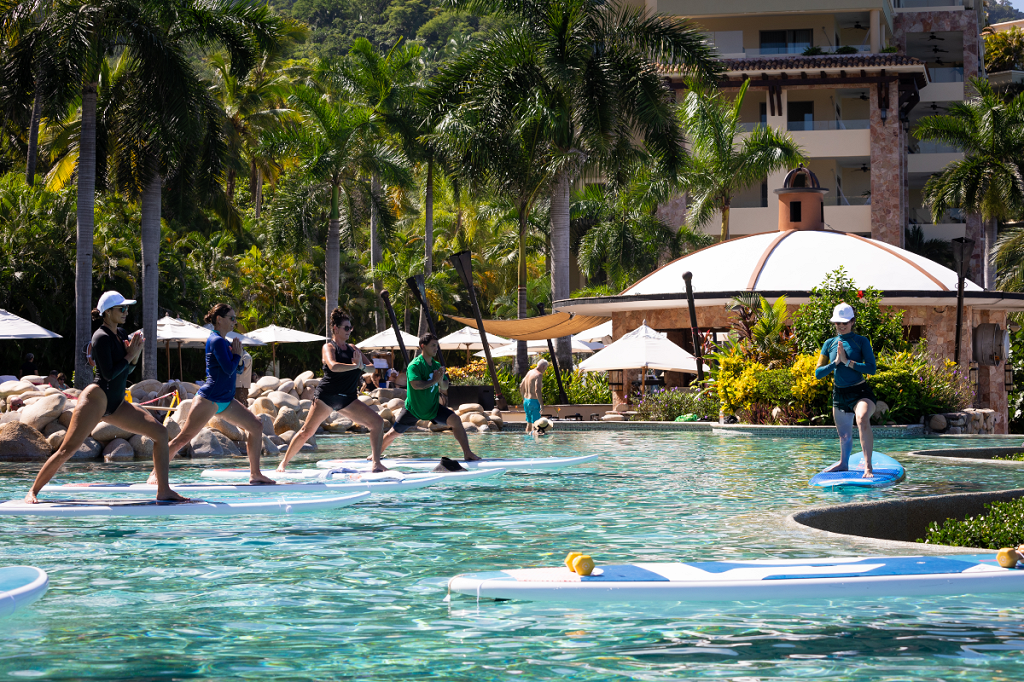 In 2022, our all-inclusive, luxury beach resorts became the epitome of wellness when we held the first "Wellness Month" at all our resorts in Cancun, Los Cabos, and Puerto Vallarta. Last year's Wellness Month included several workshops, activities, and dining options that quickly became our members' and guests' favorite experiences. We are bringing back the event, and this year promises to be better than ever, as members and guests will get to join, once again, in their favorite wellness-focused experiences, and try some new ones.
What is Wellness Month?
Balancing body, mind, and soul is more important than ever. Daily life can be stressful and chaotic, so dedicating an hour or two to experiences that nurture your soul is necessary. When you go on vacation, you can put your busy life on hold, and give yourself a wonderful opportunity to find a deep connection with yourself. At TAFER Hotels & Resorts, we are dedicated to making our all-inclusive resorts your home away from home. We offer daily wellness experiences, from yoga lessons to innovative spa treatments. However, we wanted to take our efforts one step further.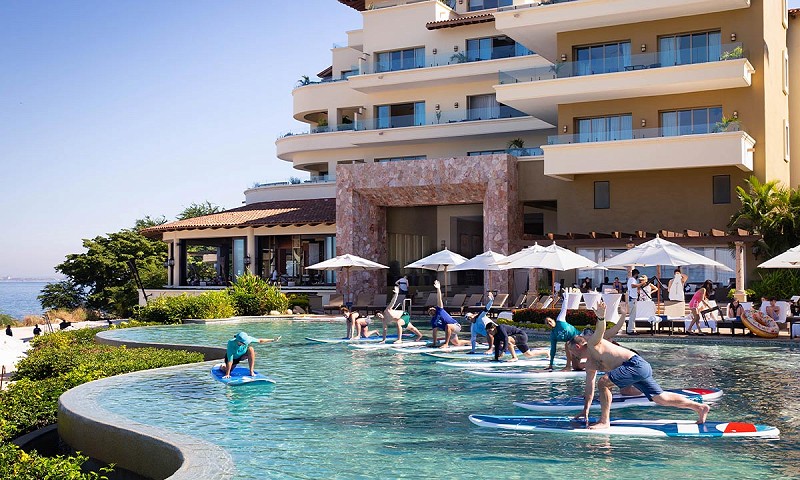 At TAFER Hotels & Resorts, Wellness Month is a month to adopt a new lifestyle and reconnect with yourself, others, and Mother Nature. During this month-long wellness encounter, members and guests get to try the world's most beloved wellness experiences, which vary from different types of yoga, to cooking classes, and selected spa experiences. Each day of the month features a new and peaceful experience. The best part is that you go to bed at night knowing that the next day holds more unique wellness experiences that will guide you to a deeper soul connection.
Wellness Month in 2022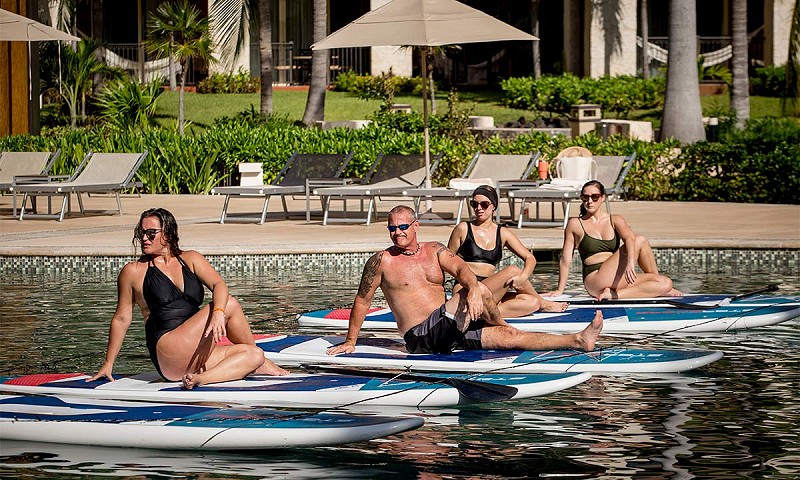 In October 2022, we held our signature Wellness Month event at all of TAFER's resorts for the first time. Local and international wellness Gurus were invited to participate in each resort's event and give life-changing masterclasses, lessons, and experiences. Limited-time vegan and vegetarian menus were also created at each restaurant, and spa treatments designed specifically for the occasion were launched. The event's welcoming was unexpected, as classes were fully packed, longer courses were demanded, and selected activities were asked to be kept as part of our daily activities.
Last year's favorite classes were the Cocoa Workshop at the spa; the Wellness Corner, part of our culinary offering; the Vixen Workout, a female empowerment dance; the Rooftop Cycling Classes; and Mayan and Huichol purification rituals, among others.
Wellness Month in 2023
This year's event, happening throughout all of June 2023, won't disappoint, as we have carefully planned, at each destination, a schedule of activities that will leave you tantalized and wanting to try all the options!
In Cancun, we will welcome you with fresh-pressed juices in the lobby; we will teach you new yoga postures at Tierra Luna's stunning areas, inspired by the world's most spectacular botanical gardens. We will take you on an exciting hiking trip to the Mayan pyramids. We will give you the opportunity to learn about the Phosphene Line (the phenomenon of seeing light without it entering the eye), how it works and why our body reacts that way in a private masterclass, and many more activities and experiences to enjoy during your stay.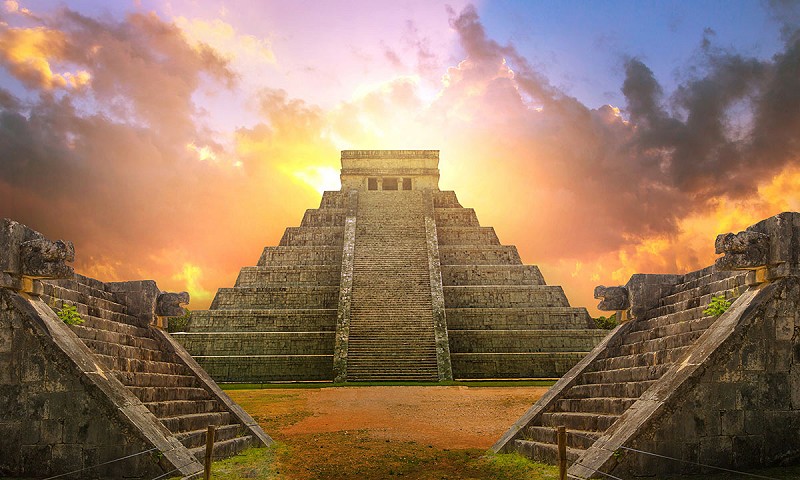 Los Cabos will welcome you with electric beach bicycle tours during which you will catch Cabo's most stunning views; and offer opportunities to try a Paddle Yoga experience on top of the water, join a life-changing Cacao Ceremony, relax every muscle with a Hydrotherapy Detox Circuit, and many other selected experiences.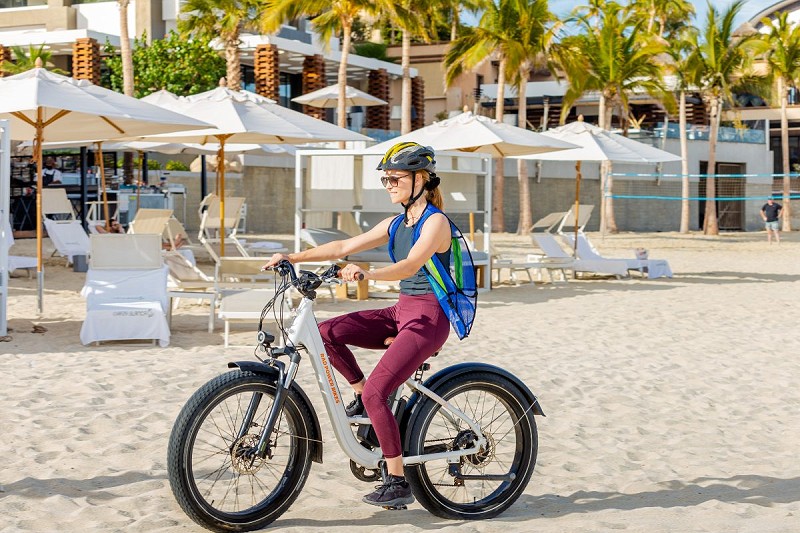 Puerto Vallarta will guide you through an unforgettable wellness journey that will begin with kayaking and snorkeling tours to the famous Los Arcos rock formation, followed by Kundalini Yoga, Yin-Yang Yoga, and SUP Yoga Bliss classes. The Natural Juice Workshops will help you become a pro at making creative drinks that nurture the body. You can also experience what it's like to breathe pure air at Natura Bise's experience, available when getting a high-tech spa treatment.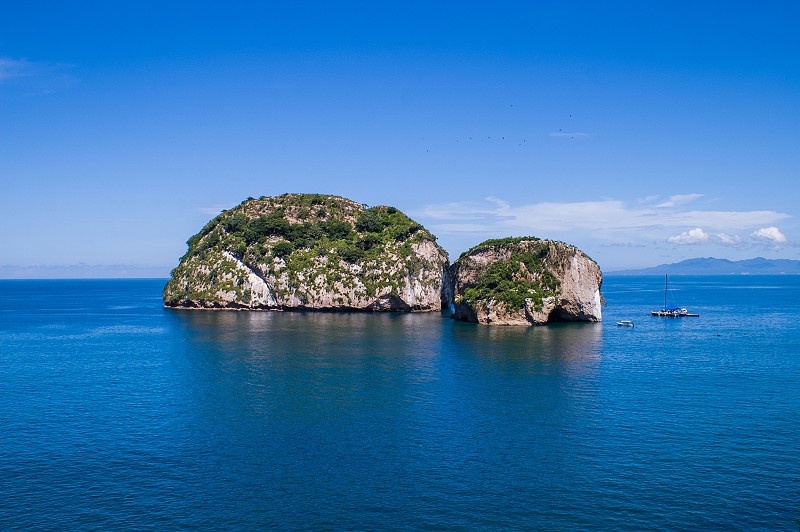 Check the full schedule per destination and learn more about Wellness Month at https://www.taferresorts.com/e...
So, if you are a wellness activist, booking your stay at TAFER Hotels & Resorts in June is the right move, as you will get to unwind and relax with every comfort you can imagine already covered.
Learn more about Wellness Month here or contact each resort's Concierge Department for additional information.