Hiroshi´s Sensational Menu, Village Spa Updates, and In-Room Check-Ins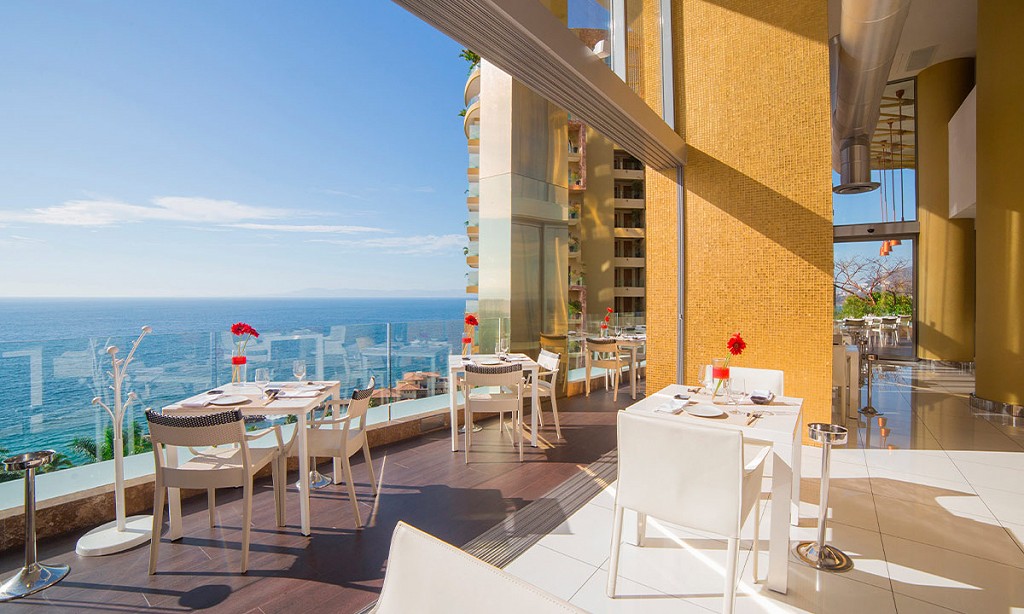 ## **Hotel Mousai**
### **Hiroshi Serves up Utterly Delicious Perfection**
For members who haven't had a chance to dine at Hiroshi restaurant at Hotel Mousai in Puerto Vallarta yet (adult guests staying at Garza Blanca Puerto Vallarta also have access), it is an experience that you shouldn´t miss out on! Here we review some of our most popular dishes, which have been lovingly created and prepared by resident chef Jorge Humberto Carrasco and his team.
Chef Humberto is passionate about Japanese cuisine and loves experimenting with new concepts and flavors combining traditional techniques with modern innovation. He enjoys delighting guests with mouthwatering new flavors.
Here is a peak at what you can look forward to on your next visit to Hiroshi at Hotel Mousai.
To start with try the White Tiradito Sashimi consisting of white catch of the day with our spicy sesame soy chili sauce with lemon and topped with serrano peppers creating a delicious symphony of flavors that softly dance on the tongue.
For tuna lovers, you won´t want to miss trying the Black and White Sashimi with seared tuna coated with black and white sesame seeds, chives, red onion, garlic flakes, ponzu sauce, and curry oil. This is a surprising dish that will dazzle you with its yin and yang, and the taste will pleasantly linger in your mouth.
And our last recommendation to try in the Sashimi section is the Hamachi. The Hamachi dish features yellowtail fish, a Japanese fish, with a homemade truffle vinaigrette sauce topped with slices of serrano pepper and ikura for a spicy kick. The combination is tender, fresh, and spicy, and leaves a pleasant buzzy sensation on your tongue.
The star of our Rolls section and everybody´s favorite has to be the Mexican Roll. There is no other roll that quite matches the momentum of many flavors together found in this one. The ingredients are tempura fried California peppers, crab meat, tuna, spicy mayonnaise, lime, avocado, olive oil, and soy sauce all expertly wrapped in Nori seaweed.
Another popular favorite are the Salmon Skin Rolls with salmon skin, avocado, cream cheese, masago, eel sauce and chives wrapped in soy paper. This is an original creation that mixes classic Japanese ingredients with new trendy ones.
The Sake Citrus Rolls are also highly recommended. This special roll is stuffed with tempura shrimp and topped with fresh salmon and lemon slices with an infusion of curry oil and ponzu sauce drizzled on top. There are several flavor sensations in every bite with a real citrusy kick that is spicy and subtle at the same time.
**Chef´s Recommendation**: The Rolls come already dressed, so don´t add soy sauce!
Nigiris come with marinated rice topped with your choice of seafood including catch of the day, tuna, shrimp, eel, octopus, and salmon. Nigiri sushi is the most consumed variety of sushi in Japan. Its origin dates back to China where fish was preserved with mold from fermented rice. Years later this dish was reinvented into the dish we know today. We recommend the tuna and salmon nigiris that offer a smooth texture which melts away in your mouth.
For the main event, there is a heavenly selection of our signature dishes. Try the Grilled Spicy Catch of the Day with tempura asparagus, shitake mushrooms, and jalapeño sauce. The tender grilled white fish in combination with the mushrooms and spicy sauce create a selection of delicate flavors to be celebrated.
For beef lovers, you will want to try the Wasabi Rib Eye served with vegetables, and a demi-wasabi sauce. The perfect fusion of tender uniqueness with items that are not usually paired together.
We cannot leave out all the vegetarians out there, and we have perfectly delicious dishes for you as well. Vegetarian menu items are color coded with a green symbol for easy identification. Try the Tofu Steak with seared tofu, vegetables and avocado mouse. An innovative dish that is simply addictive.
In addition to the fantastic menu selection, the bartenders are expert mixologists. The two must try cocktails to accompany your dinner are The Muse and Hiroshi Martini.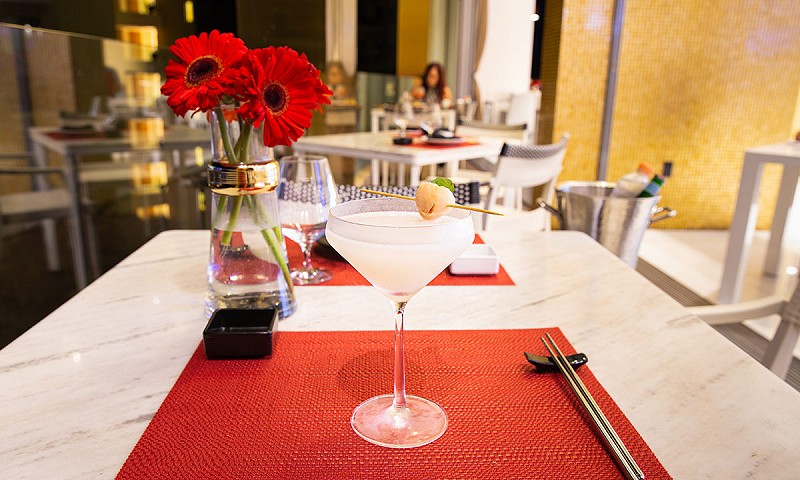 The Muse is a fruity drink with unique flavor combinations that will leave your taste buds both surprised and delighted. With an inspiring combination of sake, raspberries, fresh basil, ginger syrup, cucumber, and sparkling wine, every sip bursts with multiple flavors that dance on your tongue in a truly delicious concoction. The fruity goodness is grounded by the earthy ginger and basil.
Another must try is the Hiroshi Martini with gin, lychee flavored sake, and lime juice. The fruity lychee taste is tempered by the gin and lime juice. Refreshing and smooth!
If you have never tried sake before, don´t miss your opportunity. Our menu features several different types of sake as well as 3 different types of sake shots. Ozeki Sake is the traditional style sake with a refreshing aftertaste that pairs well with sushi and sashimi. SCB sake is smoother, and Hana Lychee is the sweetest sake, a light refresher with a sweet lychee flavor.
Hirohi´s dessert menu is utterly sumptuous. We highly recommend the Miso Crème Brûlée. We took one of the classics and made it our own with miso dough and soy milk. For the vegans out there, you will love our Vegan Chocolate Cake. It can be hard to get vegan cake right, but this cake with its rich chocolate flavor, coconut cream, fresh fruit, and mango sauce, is like no other. We promise you will come back for more!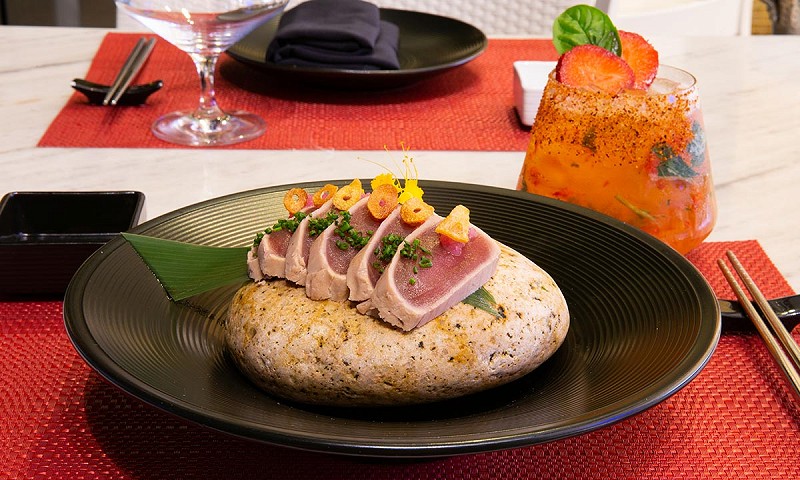 We have provided an overview of our most-loved dishes on the menu, but there are so many more options to choose from. The next time you visit Hotel Mousai, or Garza Blanca in Puerto Vallarta, be sure not to miss out on a delightful dining experience at Hiroshi, which will be engraved in your memory in a powerful way.
## ## **Villa del Palmar Cancun**
### **New Menu of Services at the Village Spa**
In addition to the amenities and experiences that Village Spa offers, we also have an extensive range of products designed to complement our treatments, and guests are encouraged
to continue a skincare routine at home to achieve more noticeable and progressive results after treatments in the cabin. The managers of all the spas at Tafer´s Resorts continuously work on innovation and new proposals to be able to offer our guests and members better alternatives on each visit.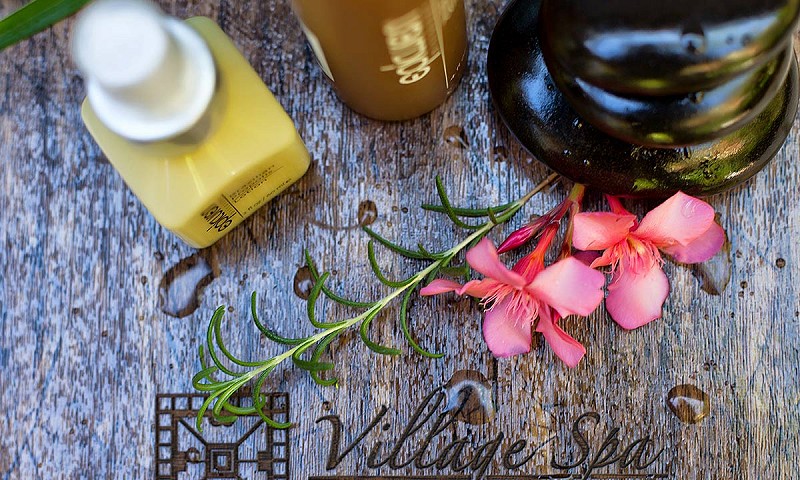 At the Village Spa, we are very excited about the creation of our new menu of services that will soon be launched. The Village Spa team has put its unique stamp on the signature treatments offered that will transform spa services into memorable experiences and treatments. Mexico´s rituals and herbal remedies that date back to our ancestors, have been forgotten over the years. That is why the Village Spa goes back a long way to revive the traditions and apply them to its concept that characterizes it for being different from all the spas in our region. Our new menu of services will take guests and members on a cultural journey through Mexico with flavors, textures, sounds, and rituals passed down from one generation to another over the centuries for a complete wellness experience.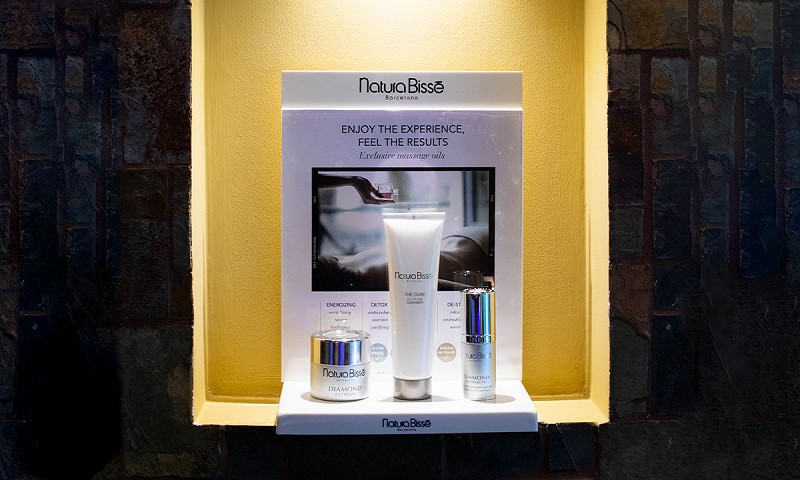 On this new menu, you can find treatments with vegan alternatives offered by our star product line "Natura Bissé", a line that you can only find in the best spas in the world. Its elegance, high performing active ingredients, and immediate results have made Natura Bissé recognized as the best spa brand in the world. The line has been named as the World´s Best Spa Brand for three consecutive years at the World Spa Awards. It is also the first "Official Skincare Brand" of the Forbes Travel Guide.
Our treatment menu offers personalized facial and body services with options for all skin types as well as vegan and organic options that will make you feel renewed. These new treatments are also linked to specific and well thought out protocols and we are excited to be able to offer in our boutique, vegan and wellness home follow-up products that will support you to continue nourishing your skin from the comfort of your home. Our most exclusive products are the Diamond line, C + C Vitamin Line, and our 4 diamond massage oils: Detox, Energizing, Fitness, and De-stress. Many of these already with the vegan seal.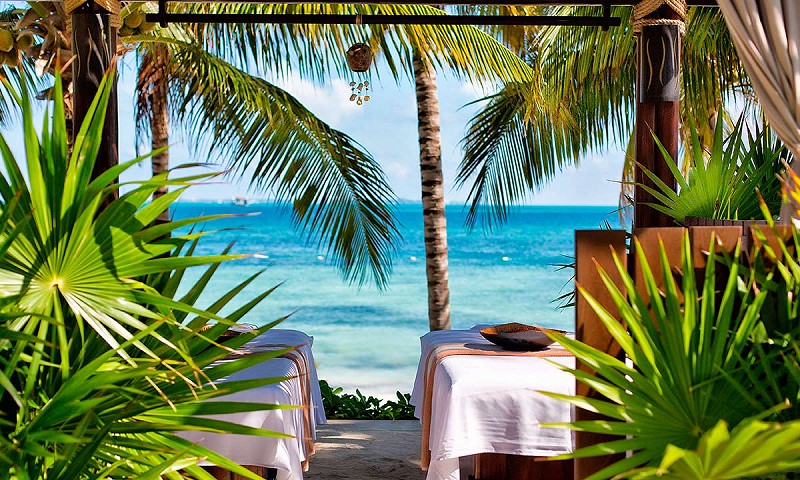 Another of the brands that you can find at the Village Spa boutique is Moroccan Oil, a line specifically for the care of your hair that provides many benefits such as softness, shine, and an unbeatable aroma thanks to its active component and main ingredient, argan oil. This brand has been recognized throughout the world for exceeding expectations in hair care.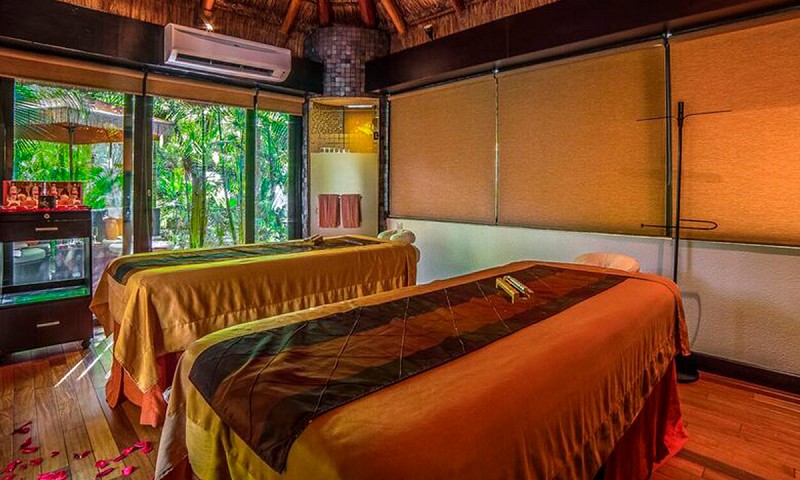 For the Village Spa the most important thing is to offer the best products, with high quality standards to honor our 4 diamonds and thus exceed the expectations of our guests and members in terms of luxury experiences. You can be sure that our entire team has worked hard on the selection of all the treatments offered inside the cabins and on the products that are for sale. Our boutique offers different discounts and seasonal promotions, do not forget to ask about our current promotions.
## **Garza Blanca Los Cabos**
### **In-Room Check-Ins for Elite Members**
Garza Blanca Resort & Spa Los Cabos is pleased to announce that we are now offering In-Room Check-Ins for our Elite Members. This is designed to enhance the overall Elite Member experience bringing efficiency to the check-in process and saving time.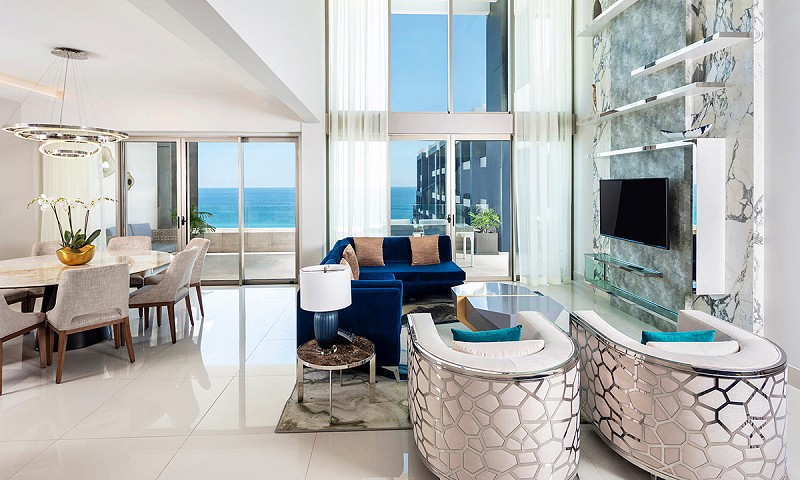 The process is as follows, once the Elite member arrives at property, if the room is ready at the time of arrival, the Butler will escort the member to their room and do the check-in directly there. They will give them their wristbands and room key cards. The In-Room Check-In service is also available for members who reserve a Penthouse. In both cases, the Butler will bring the credit card terminal to the room to take an imprint of your card to allow charges to your room.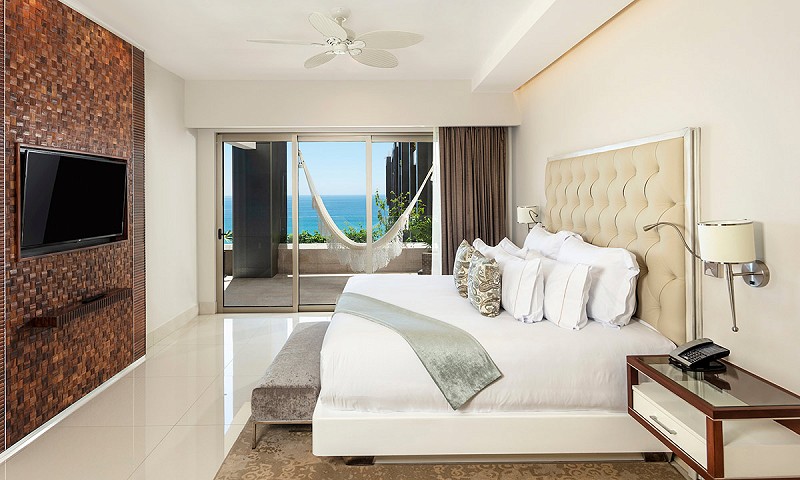 In the case that the Elite Member´s room is not ready at the time of check-in, the member´s check-in will take place more casually at the Lobby Bar rather than at front desk.
We hope that by providing more personalized service to our Elite Members, it will fulfill their expectations and improve the overall resort experience.