October and November Wellness and Video Contest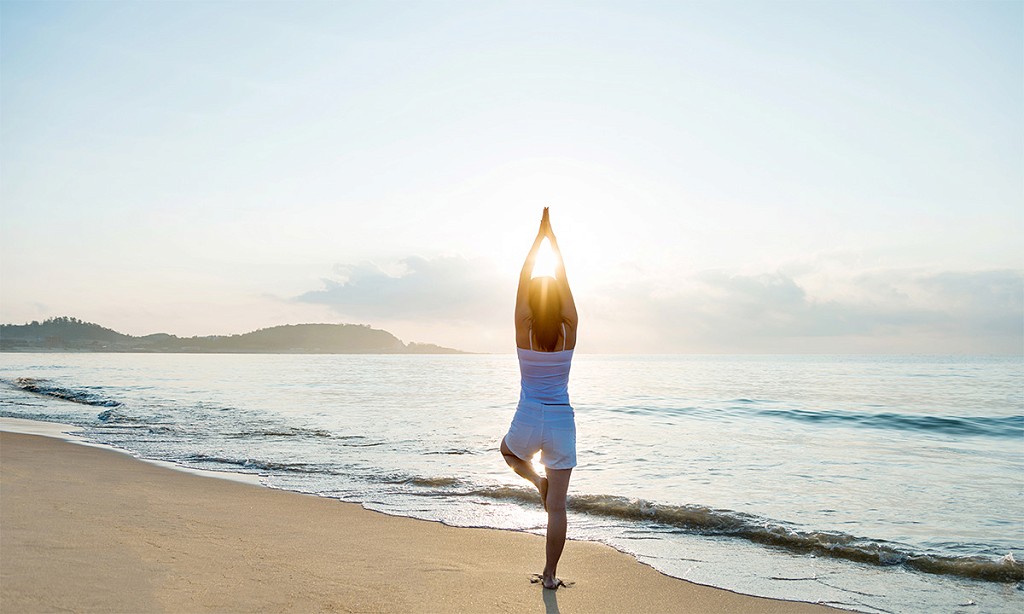 Villa del Palmar Cancun
October Wellness Month
During the whole month of October, the Village Spa at Villa del Palmar Cancun hosted the 6th edition of October Wellness, a flagship event focused on encouraging our guests and members to lead a healthy lifestyle. Wellness 2021 is dedicated to physical, mental, and spiritual well-being.
Our guests and members participated in a rich and varied program of activities including yoga bliss, SUP yoga, Latin rhythms, sound healing, high intensity interval training (HIIT), a vegan smoothie class, and Natura Bissé master class.
Each year, fitness and wellness coaches come to the resort to share their expertise with guests and support and bolster them on every step of their wellness journey. This year, we were joined by:
Marce Fit, a nutrition coach and High Intensity Interval Training (HIIT) instructor taught HIIT classes.
Chef Miguel Bautista, co-founder and Executive Chef for Vegan Planet Mexico, came to share his love of vegan cuisine and taught a vegan cooking class.
Lorena Bosci, a certified yoga instructor, led yoga classes daily on the Pier or on the Food Truck Deck.
Bonnie Ringer, an experienced yoga and healing arts therapy practitioner, taught YogaBliss and SUP Yoga. She will be teaching yoga at Garza Blanca Puerto Vallarta in November and Garza Blanca Los Cabos in December.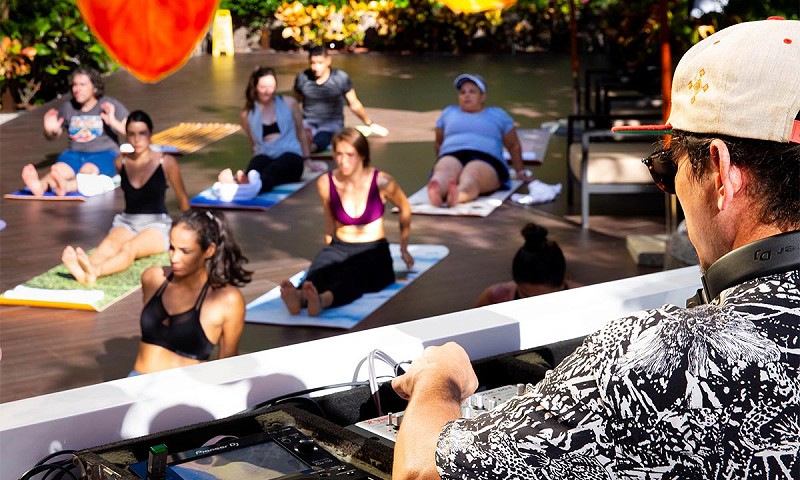 Veronica Estrada, a dance teacher, taught Latin Rhythms Dance in front of Zak Bar or at the Main Pool.
Lina Muñoz, Villa del Palmar's very own yoga instructor, led yoga classes and sound healing sessions throughout the month.
"We care about the health and wellness of all our guests and we know that everyone is different, that's why this program was designed so that you can enjoy the discipline that best suits your style, taught by the experts in each subject," said Giselle Sedinger, Manager of the Village Spa at Villa del Palmar Cancun. "I wish each and every one of you and your families the best of health and light."
If you did not have the opportunity to participate this year, the 7th edition of October Wellness will take place during the entire month of October in 2022, so plan on joining us next year. It will be an honor to host you and guide you on your wellness journey.
Garza Blanca Puerto Vallarta and Hotel Mousai
November Wellness
Spa Imagine is preparing for its annual Wellness event, which will be held from November 22nd to 27th. At Garza Blanca Preserve and Hotel Mousai, we believe now more than ever in the importance of healing hospitality. Ever since COVID-19 hit, we have all been reminded of the importance of staying active and keeping our immune system strong. We believe that a holistic and healing-focused vacation can help make a difference.
We have invited an exciting line up of guest instructors and healing practitioners who will give us insights into their disciplines and show us best practices to keep our body, mind, and spirit strong and healthy.
We will be joined by Bonnie Ringer, an experienced yoga practitioner, who will be teaching her Yoga Bliss and SUP Yoga Classes.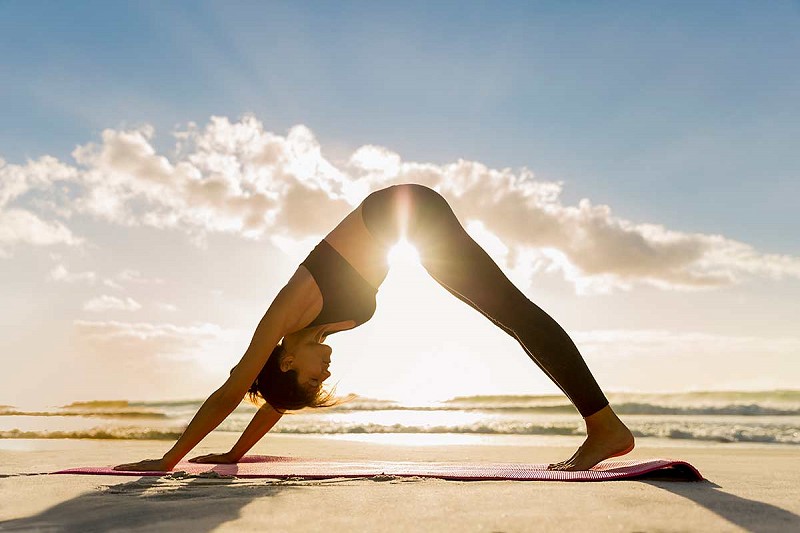 The comprehensive wellness program will also offer a variety of meditation experiences, spa treatments, and nutrition workshops.
Gema Yerena from the spa will be back with us to teach a special Janzu water class. Janzu is a healing style of massage intended to recreate the experience of being in the womb. Participants require a partner for this class and they will take turns moving each other back and forth in the water with soft, flowing movements. This is a very healing experience allowing participants to relax and let go.
As is customary every year, guests and members are invited to a Tibetan Singing Bowl Concert held in the Red Room at Hotel Mousai. This sound healing session is a calming experience designed to promote relaxation and inner peace. The frequency of the sound vibrations from the Tibetan bowls helps to clear our chakras, release tensions, and ease emotional blockages, resulting in a profound feeling of peace.
Continuing with the healing theme, we will host a Cacao Ceremony, a tradition that dates back to the Aztecs. Cacao is thought to have several healing properties and during the ceremony, attendees will drink a cup of ceremonial-grade cacao. The instructor will lead participants in a breathing exercise and the intention of the ceremony is to open the heart and move stagnant energies.
For all the vegans out there, or for people who would like to learn about vegan nutrition, we will have a nutrition expert leading guests in a workshop about cell medicine and plant-based nutrition.
In addition to that, guests can enjoy Premium Facials inside the bubble with 99% pure air from our exclusive Natura Bissé brand as well as our regular program of activities such as hiking and kayaking.
Spa imagine will also be offering attractive promotions to all participants.
Come to enjoy a rejuvenating wellness experience in Puerto Vallarta this November. If you can't make it this year, we hope to see you at our Wellness 2022 event.
Vacation Experience Video Contest!
All Members are invited to participate in our Favorite Vacation Experience Video Contest! Simply share a video of the resort you are staying at and your favorite thing to do on vacation in Mexico. The winner of the contest will receive a free week and be featured on our social media & blog.


Click on the link for a full list of Contest Requirements.
https://sweepwidget.com/view/3...

Contest closes on December 15th, 2021. Good luck to all the Participants!