New Blanca Blue Dinner Menu, Beach Bicycle Tour, & Relaxing Spa Treatments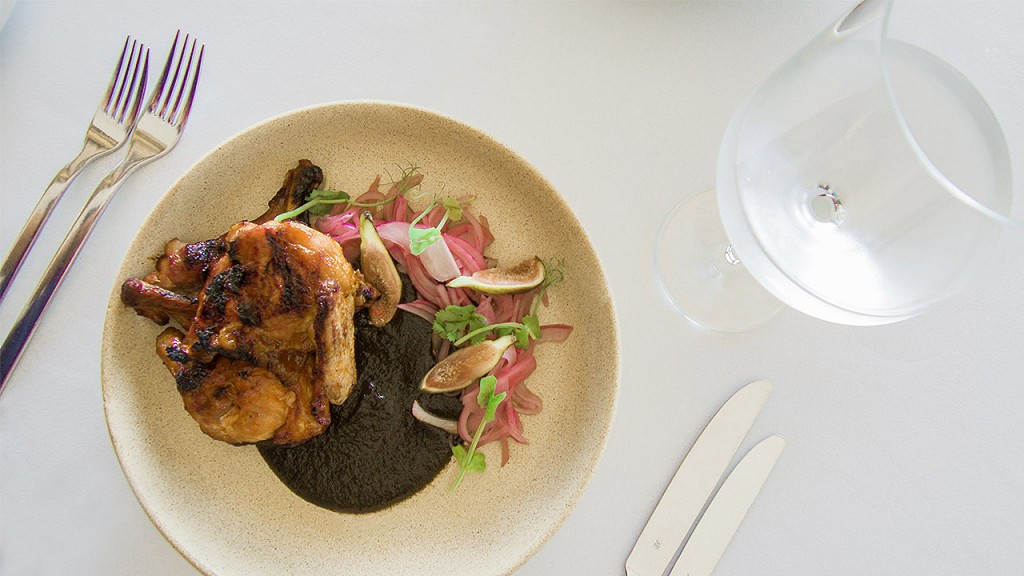 Garza Blanca Preserve Resort & Spa Puerto Vallarta
New Dinner Menu Concept at Blanca Blue
Blanca Blue Restaurant at Garza Blanca in Puerto Vallarta and Los Cabos, has recently introduced a new dinner menu concept. We are very excited to share with members that this new menu is brimming with chef artistry and strikes a balance of flavor, innovation, and tradition. It is a menu with a unique concept featuring six distinct categories including: Appetizers, Signature Soups, Pre-Hispanic Traditions, Market Food, Grandmother's Traditions and Specialties.
The dishes are typically Mexican with some American and international favorites and also a fusion of different cuisines such as duck with mole sauce. The chefs were allowed to get creative with the menu and it was a collaboration between all our chefs. They came up with the concept of dividing the menu into different categories based on feedback from our guests. The result is a truly sensational menu that has every option to satisfy your hunger depending what you are in the mood for.
If you feel like tasting market food, there is a category specifically for that, so rather than venturing out of the resort you can try a taste of Mexican street food right in the comfort of Blanca Blue's air-conditioned restaurant or you can opt to sit outside on the terrace with the refreshing ocean breeze, and stunning views of Los Arcos and the sparkling waters of the Pacific Ocean. If you're in need of some comfort food, the kind you would find at a traditional grandmother's house, the chefs have invented some delicious creations based on their experiences visiting their grandmas that will warm your soul and delight your palate. If you want to travel back in time, the pre-Hispanic section showcases the traditions and flavors of the Aztecs. As well, we have our Specialty section with short ribs, salmon, and other mouthwatering creations.
We have selected our favorite dishes from each category, so the next time you visit Blanca Blue, you will know exactly what to order!
Appetizers
From the Appetizer section, we recommend the Mexican Delight. This is a dish with Mexican ingredients including spicy mushrooms, fried cheese, paddle cactus, and grilled zucchini. The plate is dotted with a tasty peanut dip. The fried cheese and grilled zucchini are soft, yet perfectly crunchy. The spicy mushrooms have an indescribably delicious flavor. The chef recommends trying each ingredient individually to allow each one to tickle your tastebuds and then to combine all ingredients together for a magnificent taste explosion.
Signature Soups
Our Signature Soups are difficult to choose between because all the options are so tasty! Opting for Tortilla Soup while visiting Mexico, is always a good choice. For something different, we recommend the Roasted Cream of Corn Soup with goat's cheese, ravioli, Huitlacoche, and Epazote. Corn is a staple ingredient in Mexican cuisine dating back to the Aztecs. The corn is roasted until almost burnt giving it a unique flavor. It's a simple, wholesome soup that is perfect for wetting your appetite.
Prehispanic Traditions
Sample the exquisite food artistry deriving from pre-Hispanic traditions. For something unique, try the Fried Squash Blossoms. They are filled with Oaxaca cheese, and served on a handmade tortilla topped with tomato sauce. This dish seems like a taco, yet it transforms into a quesadilla once in your mouth. Another excellent choice is the Chargrilled Avocado with tomato sauce, lemon, adobo seeds and peanuts. A different experience to enjoy avocados with 3 styles involved in its preparation including charred, marinated, and smashed. You will love the amazing flavor.
Market Food
Try our stellar gourmet market food. While selecting from these great options is a tough choice, you should definitely try the Seasonal Mushroom Sope, a popular dish found in Mexican food markets. The dish consists of refried beans, brussels sprouts, panela cheese and amaranth. Crunchy on the outside and soft on the inside, this dish is simple, yet exquisite. For a classic choice, Tacos al Pastor are the most popular kind of tacos in Mexico, topped with onion, coriander, lime, and salsa.
Grandmother's Traditions
The Pork and Tomatillo Stew is hands down the best choice. The dish comes from Michoacán state and is traditionally cooked in a copper pot. The pork belly is slow cooked for 12 hours at 80 degrees. The pork belly is a combination of fat and meat, which make it incredibly tender. This hearty dish is food for the soul.
Specialties
Delight in the chefs' gastronomic wizardry with the Duck Crackling and Mole specialty dish. The duck is prepared like carnitas (the Mexican version of pulled pork). It is slow cooked resulting in super tender and juicy meat. Mole is a traditional spicy Mexican sauce usually prepared with 5 different types of dried chilies. To tone down on the spice, our chefs used more spices than chilies to make the dish less spicy, while still maintaining the strong mole flavor. Served with potato chips, carrots, and plantain tortillas.
For this dish, it is recommended to try everything separate and then everything together to allow the flavors to blend and delight in a multisensory dining experience.
Desserts
Finally, we get to the best part, desserts! Again, so many great options! But look no further than the BUÑUELO FRITTER, a dessert of Spanish origin that became popular in Mexico during the Easter holidays. The fritter is made of wheat cracker and topped with white chocolate ice-cream and red berries.
When you travel to different regions, trying the cuisine is a great step to learning about the culture. The building block of Mexican cuisine is its diversity. On your next visit to Blanca Blue either in Puerto Vallarta or Los Cabos, you will have plenty of diverse menu options bursting with flavor to look forward to!
October Spa Imagine Promotion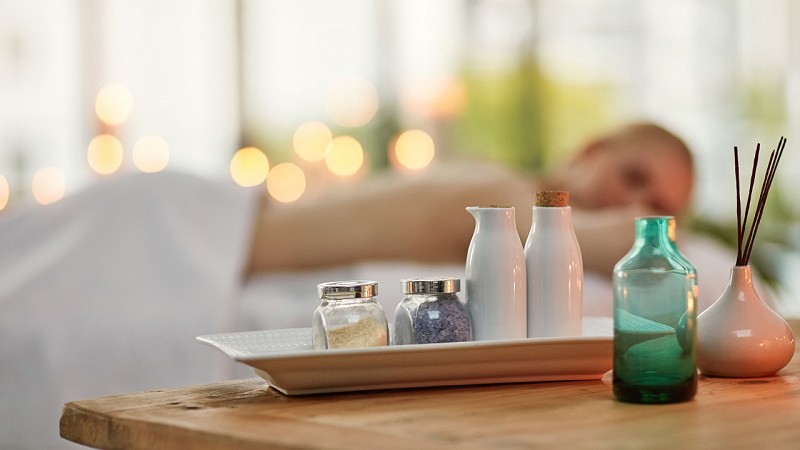 Restoration and Relaxation
Allow your skin to enjoy the benefits of Vitamin "C" and elevate your senses with the citrus aromas that our Vitamin C Body Treatment offers you. Our citrus concentrate provides intensive body hydration and is packed with antioxidants to help protect your skin from free radicals, repair damage caused by environmental factors, and combat the signs of aging. Following the body treatment, enjoy a total state of relaxation and rest with a back, neck and shoulder massage designed to release tension in those areas.
80 MIN. $179 USD
Garza Blanca Resort & Spa Los Cabos
Beach Bicycle Tour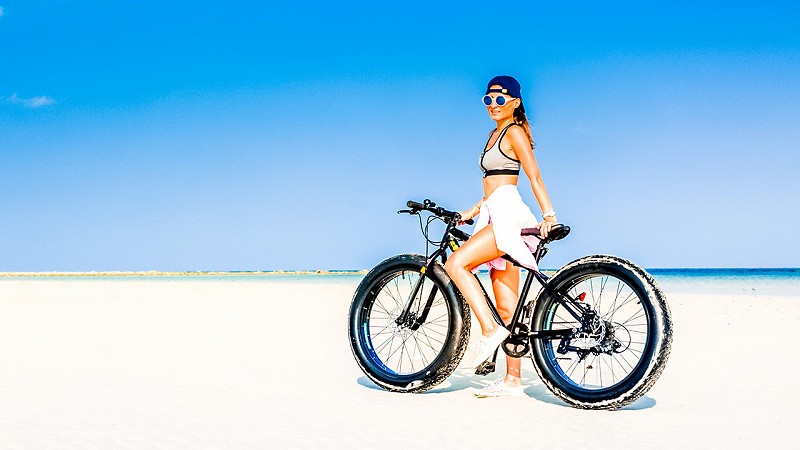 Coming soon to Garza Blanca Los Cabos, members will love the fun and excitement of riding an electric fat bike on the soft-sand beach in front of the resort, getting some exercise and taking in the breathtaking ocean view.
The electric bike is designed with wide wheels that handle well over sandy terrain. They also allow you to peddle as much or as little as you want, depending on how much exercise you want. For a leisurely recreation activity go all electric and let the bike do all the work for you!
We have a total of 6 electric bicycles and a guided tour will be available with a prior reservation.
Come and enjoy the unique experience of biking with a motorized bike allowing you to enjoy the beautiful scenery at your own pace.
Cooking Classes
Enhance your cooking skills with a guided cooking class at Robata every Monday, Wednesday & Friday at 2:00 pm. Every Monday you can brush up on your Japanese cooking skills learning some recipes from Hiroshi restaurant; every Wednesday, learn to create some mouthwatering dishes from Bocados STK's menu; every Friday, learn to cook one of Blanca Blue's signature recipes. All classes include a beverage tasting and have an extra cost of $10 USD per guest.
Reservations are required with 24 hours prior notice.
Spa Imagine October Promotion
To look radiant this fall, let yourself be pampered by our Spa Imagine experts and receive a 20 per cent discount on any 50- or 80-minute facial.
Villa del Palmar Cancun Luxury Beach Resort & Spa
Village Spa Promotions
Detox Ritual: During the month of October, members will have the opportunity to try a new Detox Ritual. The new ritual detoxifies your body with a steam bath and eucalyptus, followed by a foot wash with Epsom salts. The treatment continues with an aromatic mud wrap to eliminate toxins from the body and a therapeutic massage lasting 50 minutes.
Cost: $ 259 USD
Traditions of Mexico - From October 1st to 31st, celebrate our flagship event with us in favor of well-being. The candles represent the light of our famous Mexican traditions. Live a 100% Mexican experience with a 50-minute relaxing massage with soy candle wax and the calming aromas of Mexican ingredients.
Cost: $ 160 USD
Mayan Ritual: On November 2 at 6:00 pm, there will be a Mayan-style Day of the Dead celebration at the beach. You will experience the Mayan Ritual Traditions of Mexico with copal and Mayan music to awaken your senses and balance the harmony of your energy.
October promotions:
Get to the spa between 8:00 am and 10:00 am, and receive a 50-minute relaxing massage for only 119 USD. Early birds will save 41 USD!
Receive a 30-minute mini facial as a gift, when you buy 2 Epicuren skincare products. Save $110 USD!
Private yoga classes are available for couples for £120 USD. Yoga classes last one hour and can be held at the location of your choosing between your suite, the beach, the gym, or the pier.
*Please note: These specials cannot be combined with any other promotion: Resort Credits, Certificates, Coupons, VIP, or Gold Card or 2x1.