Mexican Night and Karuma Restaurant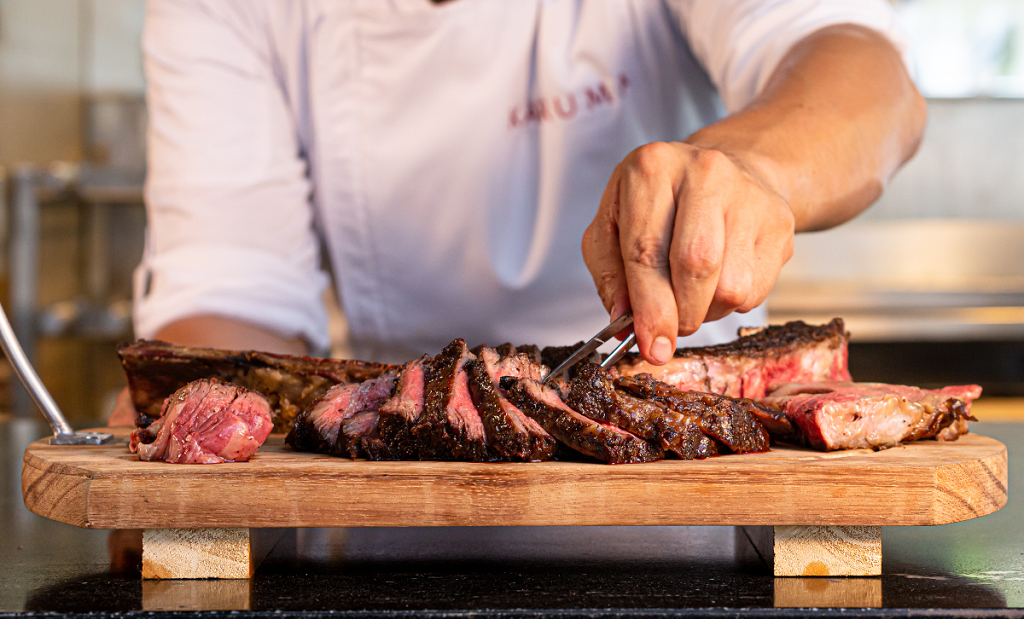 Garza Blanca Los Cabos
· Mexican Night
Members can look forward to a fabulous Mexican Night every Wednesday or Thursday evening, depending on the week. Our authentic Mexican fiesta takes place at the Food Truck deck from 6:00 pm to 10:00 pm. During the event, guests and members will have the opportunity to sample traditional Mexican food.
From classics like carnitas, sopes, tacos, and quesadillas to the latest recipes with traditional seasoning and sauces. Whatever you choose to try, we guarantee you'll find plenty of delicious Mexican dishes. Try carne asada tacos, tacos al pastor, and sopes with potatoes and chorizo with a side of Mexican rice and refried beans. Make the dishes as spicy or as mild with you want by adding some guacamole sauce or hot chili sauce and don't forget to add some freshly squeezed lime juice as is customary in Mexico.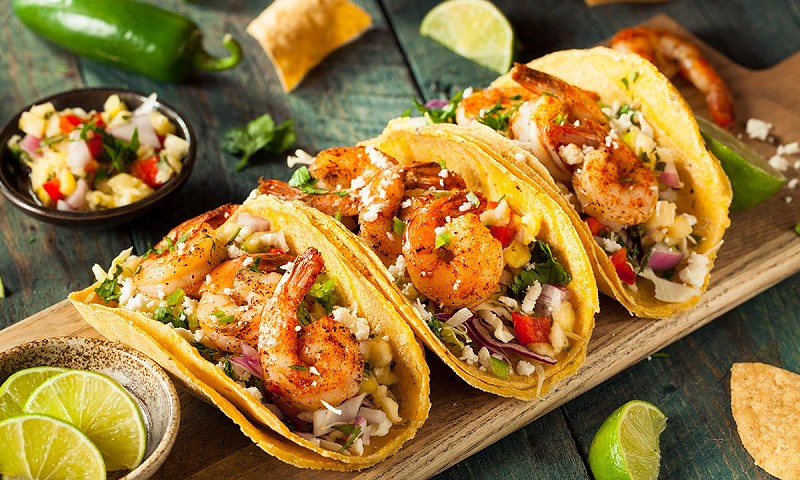 To continue spicing up your night, try premium mezcals at our mezcal tasting experience. Mezcal is a smoky distilled liquor, which comes from the agave plant. This spirit used to be given as an offering to the gods. Now, however, it is just a wonderful liquor to enjoy as a shot or in a cocktail mixed with passion fruit, mango, or lime juice; a mezcal is just what you need on your Mexican vacation to add a pep in your step and some color to your cheeks. Throughout the evening, our in-house musicians will liven up the atmosphere with instrumental music.
Then the fun continues with a Huichol Art exhibition. The Huichol people come from Nayarit, Jalisco, Zacatecas, and Durango. They are known for their colorful handicrafts and intricate designs depicting religious motifs and symbols from their ancient mythology. From stunning beaded figurine folk art and stunning designs embroidered on belts, sashes, and bags, members will have the opportunity to peruse their unique artworks, which are available for sale.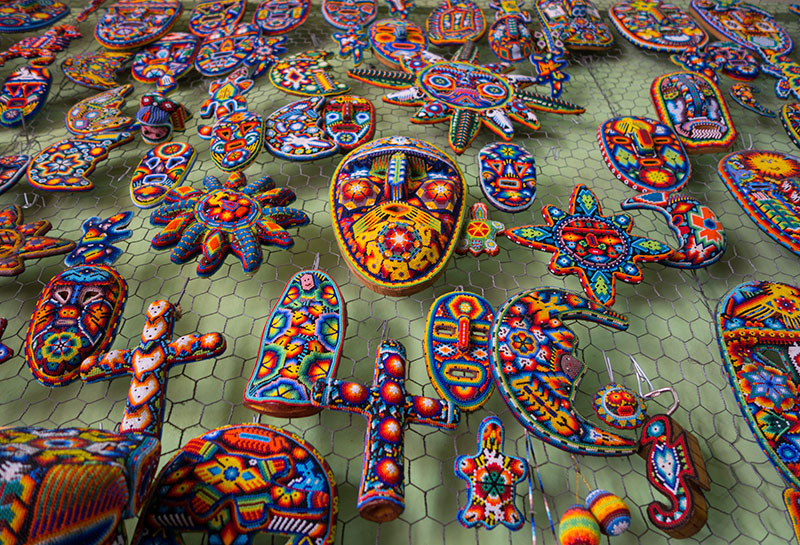 Close your Mexican Night with something sweet and visit the dessert station. Enjoy the warm delicious taste of churros, cinnamon-filled rice pudding, or a glorious slice of Tres Leches cake and go to bed feeling satiated, fuzzy, and warm.
There are so many options to enjoy your Mexican night while marveling at the traditions and flavors of Mexico.
TierraLuna Village on Garza Blanca Preserve
· Karuma Gourmet Grill Opening
We are delighted to announce to members that Karuma restaurant will be the first of four restaurants to open at TierraLuna Village on the Garza Blanca Preserve in Puerto Vallarta.

TierraLuna Village is a unique outdoor space and events venue just a short trolley ride away from Garza Blanca and Hotel Mousai.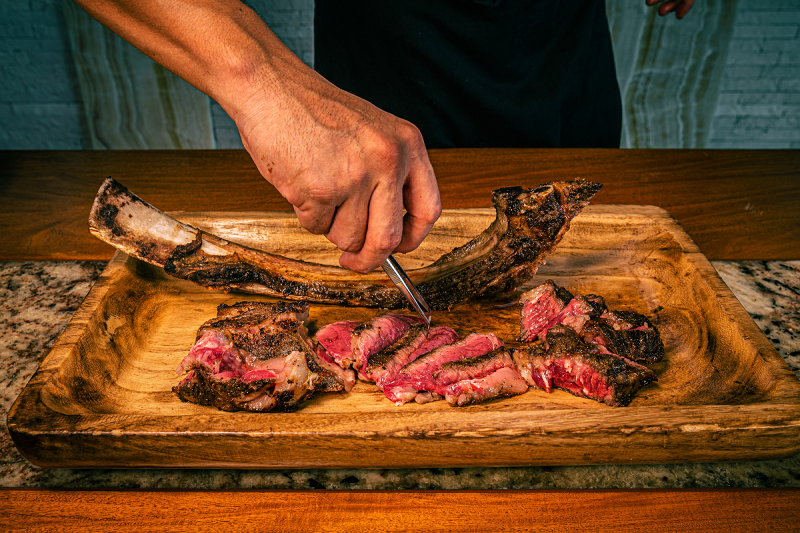 In addition to being able to shop for local artisanal goods, clothing, jewelry, Mexican handicrafts, beachwear, formal wear, and kids' clothing at its nine specialty boutiques, there is also Luna Deli where We Proudly Serve Starbucks™, outdoor living rooms, a deck for yoga, natural river-fed pools, a Cultural Forum for weddings and events, and a whimsical family carousel with unique safari animals like a majestic white elephant and a couple of giraffes.

TierraLuna is open daily from 7:00 am to 10:30 pm. Luna Deli opens at 7:00 am and the boutiques open at 9:00 am. The family carousel is open from 4:00 pm to 10:30 pm.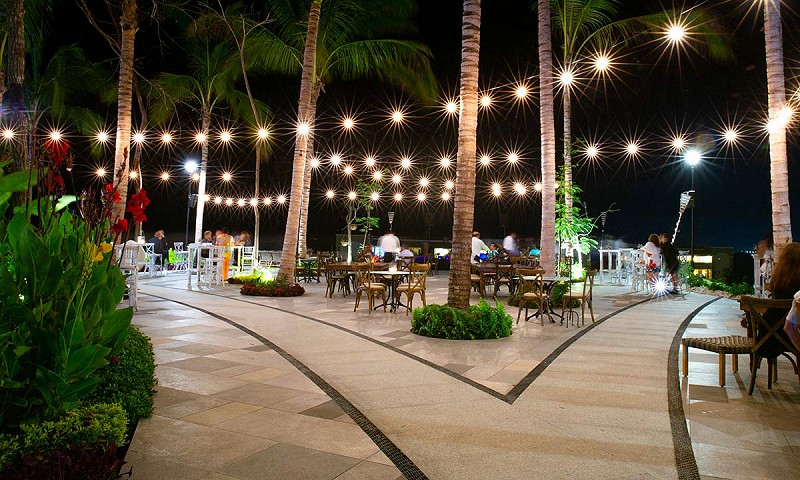 TierraLuna Village also hosts a weekly lineup of nightly entertainment starting at 7:00 pm. On Monday, Wednesday, and Saturday night the theme is Bohemian Night, which features live guitar music; Tuesday night is our Mexican Fiesta night where visitors are treated to a fantastic folkloric show and mariachi band; Friday night is Taco Night and the Farmers Market; and Sunday night is Latin Night with live Latin music perfect for practicing your Latino dance moves. For those with two left feet, there is also the Art Walk where you can peruse original artworks from local artists and have the chance to meet and talk with the artists.

Coming soon to TierraLuna are four gourmet restaurants including Canú Seafood, Kuali Food and Cocktails, and Karuma Gourmet Grill. Karuma will be the first restaurant to open in January 2022 and Canú and Kuali will follow with their openings planned in later months. The fourth restaurant will be revealed soon.

Karuma is our grill concept restaurant, which will delight all your senses with the power of fire, and will serve a variety of grilled steaks as well as baby goat and suckling pig. There will also be a wide selection of wines and spirits available.

We invite you all to discover what's cooking at Karuma!