High-tech spa treatments at Spa Imagine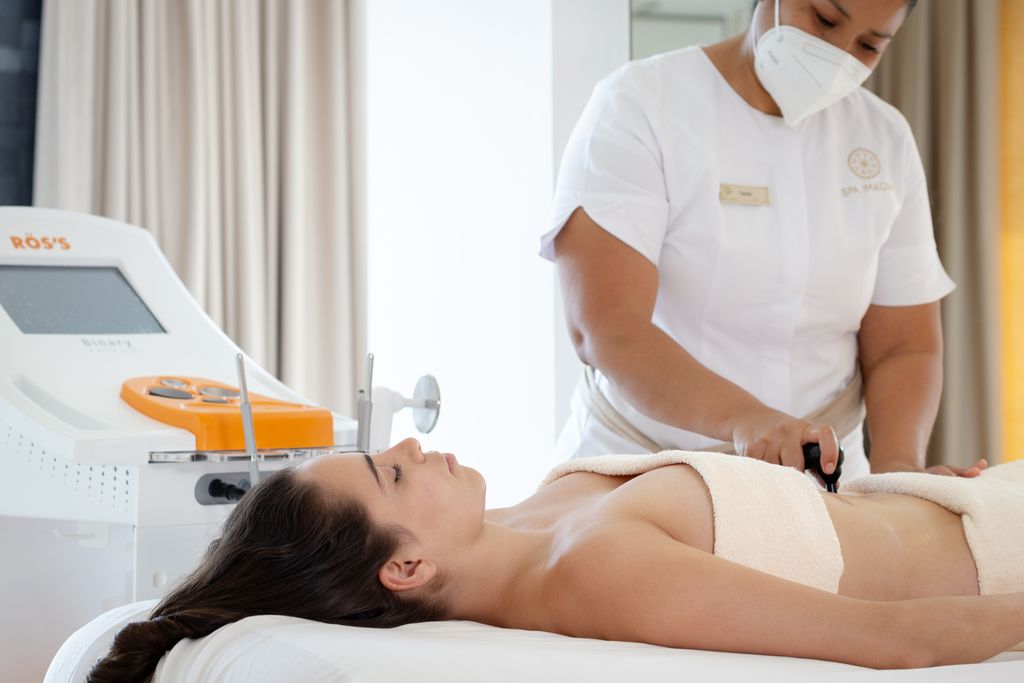 The sound of rain. Hot and cold water running down your back. The distant sound of delightful, relaxing music reaches your mind, mingled with the delicate sway of the ocean. You open your eyes to discover a pristine space decorated in white and silver tones with diverse pools to dive in and ease every pain, cascades of water flowing slowly to relax your neck and shoulders, and an exquisite rain shower that provides health through the therapeutic benefits of water. This will be the beginning of your visit to Spa Imagine, the best spa experience you will ever have.
Spa Imagine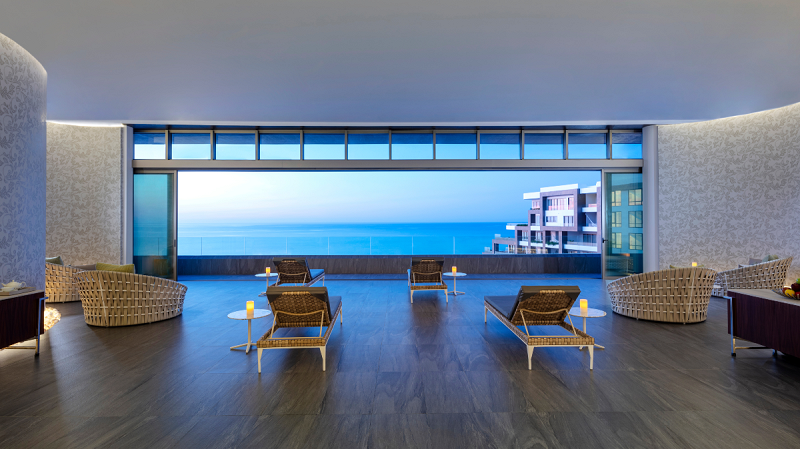 Spa Imagine is a renowned world-class spa located inside TAFER's all-inclusive resorts in Cancun (Garza Blanca), Los Cabos (Garza Blanca), and Puerto Vallarta (Hotel Mousai), whose sole purpose is to help its visitors achieve their wellness and beauty goals. Spa Imagines aims to bring top-notch spa treatments to vacationers in search of unique experiences and top-grade relaxation. Because of this mission, all Spa Imagine facilities have introduced two of the most innovative therapies, which mix traditional practices with the highest technology in the market, the Binary Premium by RÖS'S and our member's favorite, the HydraFacial. We assure you these treatments will become your to-go spa treatments when visiting TAFER's trendsetting resorts.
Binary Premium by RÖS'S
A treatment that targets aesthetics, physiotherapy, and the medical all in one, managing to provide guests and members with practical and faster results. The Binary Premium, a non-invasive alternative, puts different temperatures to good use through electrostimulation and massages, creating a fascinating wellness experience. You can receive this treatment as a facial, for muscle-toning, anti-cellulite effects, skin recovery for burns, pain relief, or skin firming; the way you want the treatment to help your body is entirely up to you.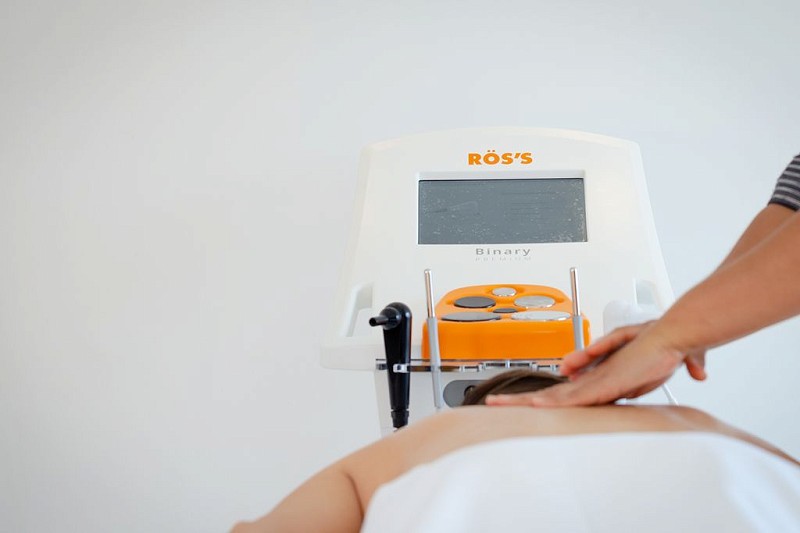 As previously mentioned, the Binary Premium can target various necessities, which explains why three different treatments use this patented technology available at Spa Imagine. Each treatment targets a different need, so you achieve your own beauty and wellness goals.
The Binary Premium treatments available at our spas include the following:
Binary Massage Ritual Harmonizing the Fifth Chakra
Harmonize your fifth Chakra by choosing this version of the Binary Premium. Rebalance your cell pulse, recover damaged tissues progressively, and regenerate with non-invasive energy while relaxing with the delicate touches of our therapist and the signature electrostimulation of the RÖS'S technology.
Slimming Firming Body Treatment by Binary
Activate the circulatory system to facilitate the removal of fat and drainage and stimulate sequential muscle contractions to firm your skin. This treatment uses electro-lipolysis, a gentle non-surgical method that triggers a triglyceride degradation process. Applying controlled electrical microcurrents through electro-stimulation bands will help you achieve the above benefits.
Dorado Illuminating Facial by Binary
Redraw your facial contours, improve the density and firmness of the skin, and hydrate your skin with this last treatment. Thanks to its instant lifting effect, it sculpts the contours of the face and reveals much smoother skin. This treatment combines three types of collages and our advanced Binary technology to help your skin shine with a healthy glow.
HydraFacial
A personalized treatment that will make your skin look radiant and with a younger feel. This non-invasive facial uses unique patented technology and nourishing ingredients to improve skin texture and tone.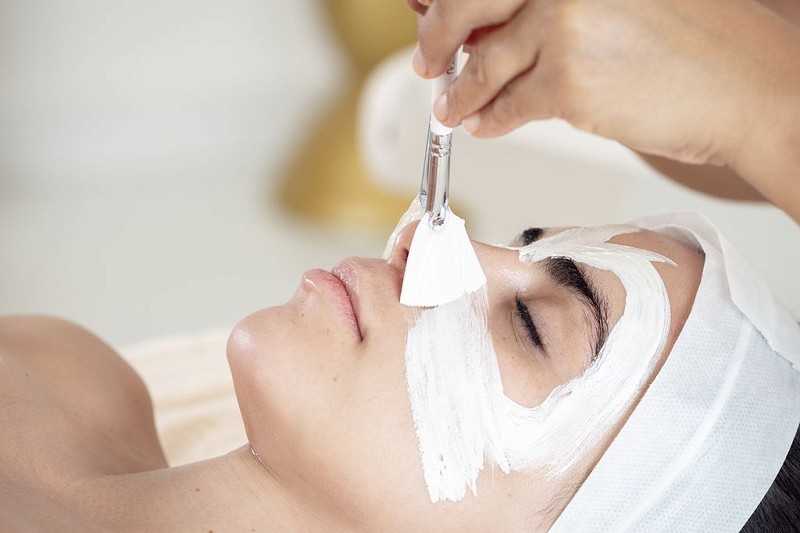 This spa treatment is perfect for all types of skin, as it helps to reduce fine lines and wrinkles, acne, and uneven skin tone. The HydraFacial is one of our guests' and members' favorite spa treatments, as the treatment results are immediately noticeable.
We offer 50- or 80-minute HydraFacial treatments, both of which include the application of a "Lamina Lift Mask," a hydrating seaweed mask with antioxidants that helps reduce inflammation and leaves your skin deeply refreshed.
Steps of the HydraFacial
The HydraFacial consists of 3 simple steps that go as follows:
Cleanse and peel
To remove any makeup and remove dead skin cells, and debris.
Extraction and Hydration
To open clogged pores and remove impurities. Afterward, hyaluronic acid to rehydrate and calm your skin will be applied.
Fuse and Protect
The last step is a serum application followed by LED light therapy, stimulating collagen and elastin production, banishing acne, reducing inflammation, and accelerating healing.
2 different HydraFacial treatments are available at our spas and include the following:
HydraFacial 50 minutes
Spa Imagine's HydraFacial treatment combines various therapies in one session, including suction extraction, to remove debris from pores. Hydrating serums deliver optimum hydration, and LED light therapy stimulates collagen and elastin, helping reduce fine lines and wrinkles, and even the skin tone.
HydraFacial 80 minutes
If you think the 50 minutes ritual sounds exquisite, you must read what awaits on the 80 minutes one. On this second option, your HydraFacial treatment starts with a relaxing foot massage to prepare you for the experience. The treatment will continue as the 50-minute but will be followed by a deeper facial cleansing and a facial lymphatic drainage massage. To close the experience, a hand massage will be given by one of our therapists.
Live this experience of personalized pampering at your favorite Spa Imagine. To make your reservation get in touch with our spa receptionists or ask your Concierge.