Garza Blanca makes family vacations easy with these top activities for kids in Cancun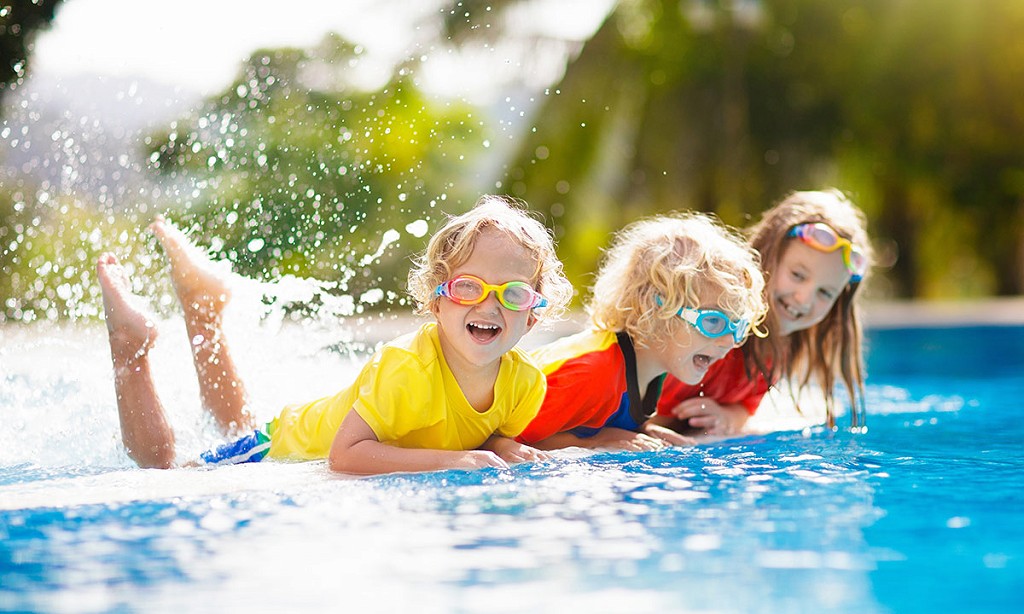 One of the most memorable experiences in life is traveling with your kids, especially when they are young and everything amazes them. However, choosing the best destination for a family vacation is challenging, as you must consider several points before booking your flight and resort. How long does it take to get to your destination? Do you have to take several flights? Is the resort you want to stay at family-friendly? Are there on-site activities for kids? And the questions continue.
But one thing is for sure. After finishing this article, you will book your next family getaway at Garza Blanca Cancun. Read on to discover why.
Garza Blanca is always the right decision
At Garza Blanca, all the details of your family vacation have been taken care of. Starting with the basics, our suites. Our smaller suites can accommodate up to 4 guests and are ideal for a small family vacation in Cancun. If your group is larger, you can always opt for a 2 Bedroom Suite, the perfect space for families of up to 6 members. If your group is even larger, you can always accommodate everyone in our oceanfront residences. The maximum occupancy is 12 guests, and they feature unique experiences that only our guests staying in these Penthouses, Lofts, and 3 Bedroom Suites can enjoy.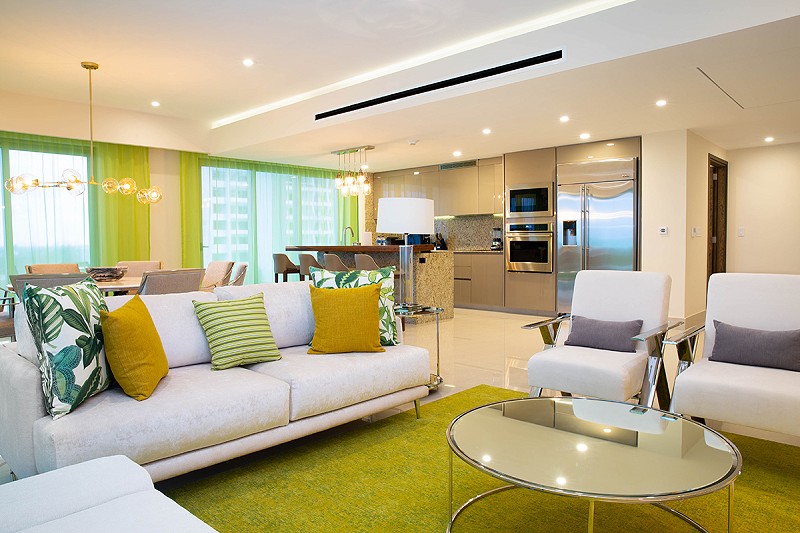 We also offer an exclusive package planned entirely for families. Our Family Program makes parents traveling with babies easier by providing them with all the appliances they need when traveling family-style. Suppose you add the Family Program to your booking. In that case, the following are included: A plush toy, a coloring book with games, kid-sized robes and slippers, a bouncer, a baby bathtub, a stroller, and a baby bottle sterilizer, among others.
But parents' favorite perks about Garza Blanca are the Kids' Club and the daily activities offered at the resort. Our Kids' Club is heaven on earth for kids, as they have the time of their life in a secure and healthy ambiance inside the resort. The Kids' Club opens daily from 9:00 am to 5:00 pm. All children aged 4 to 12 are welcome to join in the activities. The best part? While your kids play and learn, you enjoy the adults-only areas and experiences at the resort, such as our trendsetting Rooftop or a crazy volleyball game on the beach.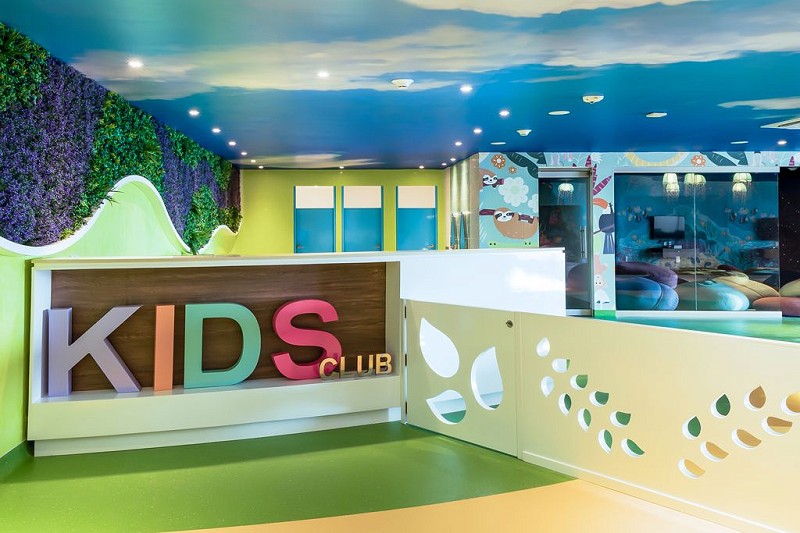 Babysitting services can be requested for kids under 4 and outside of Kids' Club hours at an extra cost.
The activities your kids will enjoy at the resort are experiences they will treasure for a lifetime. If you are curious about the available activities for kids staying at Garza Blanca, you would like to know our members' favorite activities, which are the following.
Garza Blanca's Top activities for kids in Cancun
Please note that the activities at Garza Blanca Cancun change weekly, so your kid enjoys new activities each time you visit the resort.
Yoga for kids
A kids' favorite as they learn new fun ways to move and stretch their bodies. Let your kids enroll in this activity, guided by our experienced Kids' Club staff, and they will begin a wellness journey they will hardly want to leave!
Cooking classes
If your little one has a Chef soul, this activity will surely be their favorite. The classes vary daily between cookie and cupcake, but both are fun! Throughout the activity, your kid will be taken care of and guided. Our Kids' Club team will perform the parts that may be the most difficult for them, so you can rest assured that your kid will enjoy the experience and be safe and sound throughout it.
Face painting
Nothing compares to becoming a princess, a superhero, or whatever your mind can dream of! Our face painting activity is among the top activities for kids in Cancun, as the little ones bring their favorite stories to life.
Bracelet making
If your kid is looking for a gift to take back home, either for them or a friend, a bracelet is a great option, even more if your kid itself makes it! At our Kids' Club, our DIY Bracelet activity is one of the kids' favorites, as they can choose from diverse materials, forms, and colors to make the bracelets.
Loteria
A classical Mexican game that we like to play with kids. To play the lottery, the kids are given a template with different images; the Kids' Club team has a deck of cards with the images that appear on the templates and, one by one, will take the cards of the deck and show it to the kids, the first to complete its template, wins the game!
Movie time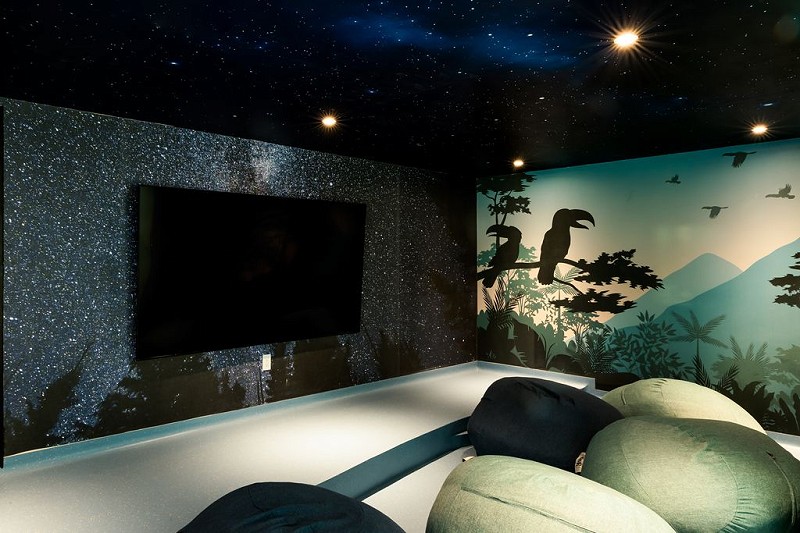 We also have designated weekly hours for kids to watch their favorite movies. This activity takes place inside the Kids' Club, and the hours vary weekly. Check out our itinerary before your arrival to know the exact hours.
Karaoke
Kids love singing, so a karaoke session would be most kids' cup of tea. They can choose their favorite songs and sing them solo or with new friends.
Picaso time
Kids are creative souls that love portraying their dreams. At the Kids' Club, we offer painting classes where kids can free their minds and be as creative as they want. They can get inspired by the Caribbean surroundings or their dream last night. Our Kids' Club team will provide them with colors, crayons, paint, and more for them to start creating.
Aqua Park
A place meant not only for kids but for teens and adults alike. Located in the ocean, the Aqua Park is the go-to place for a day full of fun. The floating aqua park has obstacles, ladders, and holes that, if you miss, you will fall right into the ocean! Come with your kids to enjoy!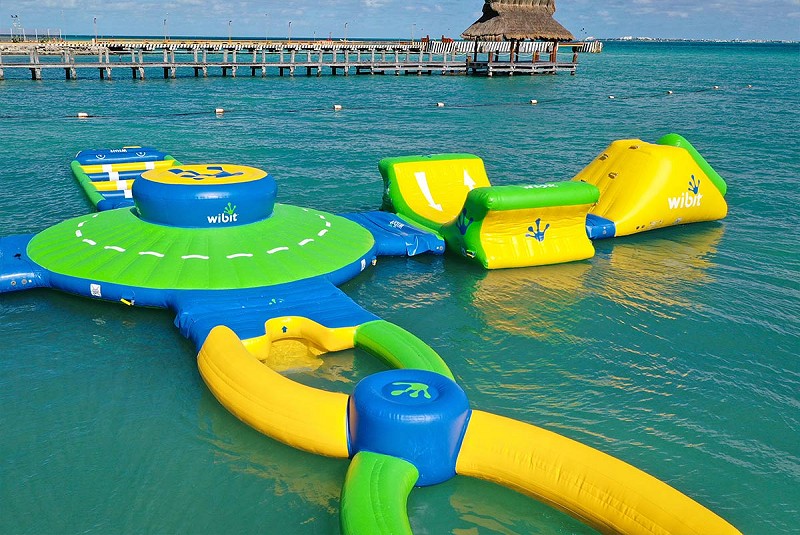 *This activity is not part of our Kids' Club offering.
These are the top activities in Cancun our members' and guests' kids enjoy the most when they stay at the resort. Remember that we constantly change our activities and experiences, so you and your kids have a blast whenever you visit Garza Blanca Resort & Spa Cancun.