Theme Nights, 4th of July Celebration, and Lobster on the Rooftop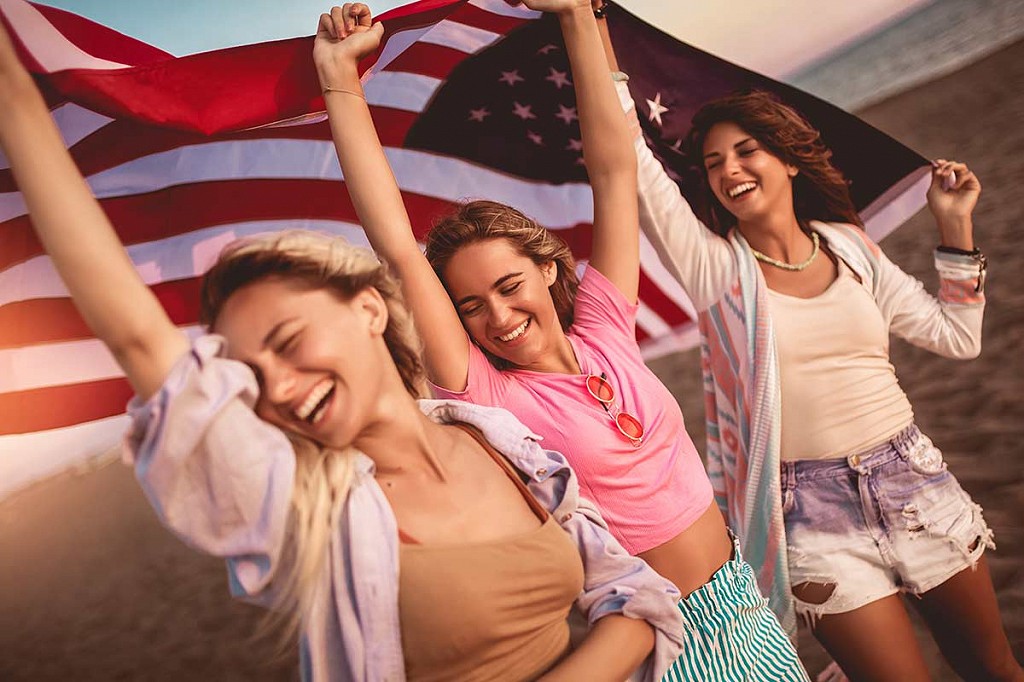 Villa del Palmar Cancun
Theme Nights
Thrive on the excitement that Villa del Palmar Cancun has prepared especially for you. The action all happens at Caprichos restaurant on Mondays and Wednesdays.
Circus Show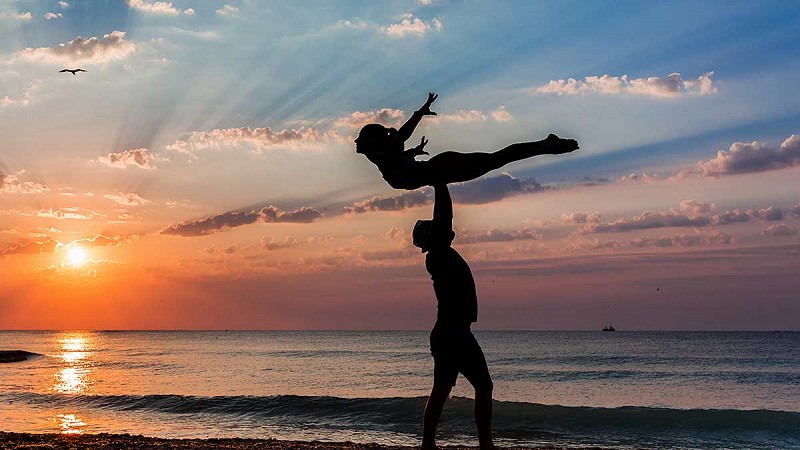 Kick start your week with dinner from the international buffet at Caprichos and then stick around for the Circus Show happening every Monday night starting at 8:00 pm. Enjoy a lively evening with exciting performances from acrobats, jugglers, and musicians of international stature
"Roots" Mexican Night
On Wednesdays, join us for a special buffet at Caprichos followed by our Mexican show starting at 8:00 pm featuring pre-Hispanic and folkloric dancers dressed in traditional costumes and a mariachi band. This show takes you to explore
Mexico´s cultural roots through food, music, dance, and popular mariachi songs.
International Yoga Day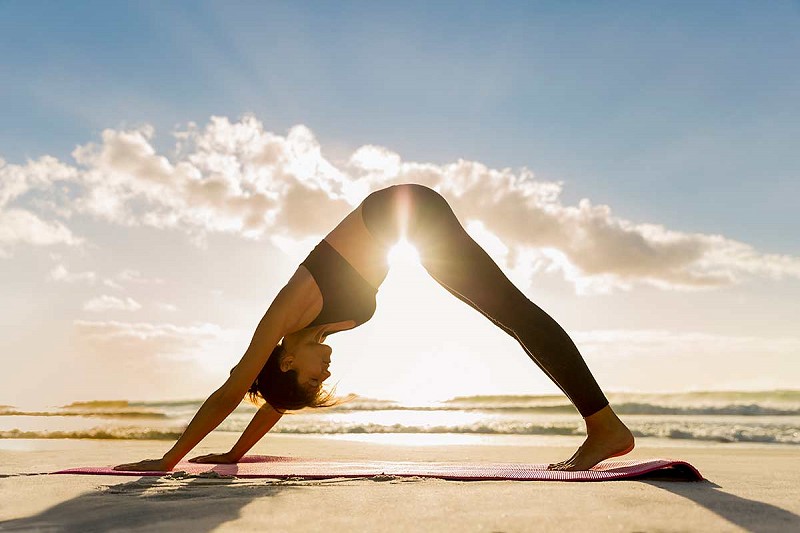 International Yoga Day is it celebrated on June 21st to raise awareness about the health benefits of practicing yoga. The word 'yoga' comes from the Sanskrit word "Yuja" which means to unite. Yoga integrates our consciousness with our body through stretching, breathing exercises, and focused attention.
Join us on the terrace of Caprichos restaurant on Monday, June 21st at 9:00 am to commemorate International Yoga Day and the Summer Solstice, where you can recharge positive energies and get maximum benefits for your good health and well-being.
Independence Day Celebration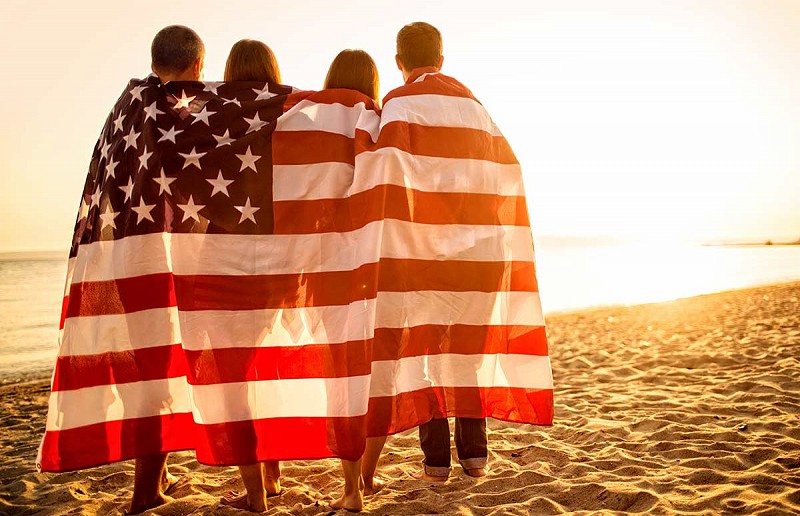 The ¨Fourth of July¨ also known as Independence Day is the celebration of the United States of America gaining independence from Great Britain in 1776. July 4th 2021 marks the 245th anniversary.
Come to celebrate with us at Caprichos restaurant on July 4th. Enjoy a buffet with American-style food followed by a show at 8:00 pm featuring rock music.
Garza Blanca Puerto Vallarta
All American BBQ
Get out your red, white, and blue and prepare to celebrate America´s independence from Great Britain this July 4th at Garza Blanca around the Main Pool from 12:00 pm to 4:00 pm. The afternoon will be filled with family fun, live entertainment, and lots of BBQ!
Relax around the pool with a delicious meal and a drink or two while enjoying the sounds from the live rock band.
The menu will consist of:
Burgers
Hot Dogs
Grilled Chicken
BBQ Ribs
Skirt Steak
Fish Fingers
Spicy Potatoes
Roasted Veggies
Cold Station with Salads
Dessert
The cost of the BBQ is included for members on the all-inclusive plan and is $750 pesos for Room Only guests.
Garza Blanca Cancun
4th of July Celebration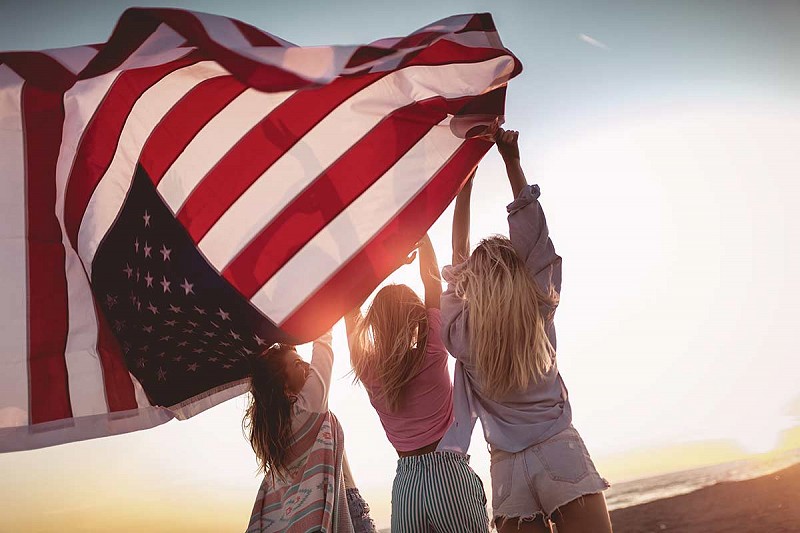 If you and your beach-vacation crew are lucky enough to find yourself in Cancun this 4th of July, hit the beach or head to the main pool at Garza Blanca Cancun in your red, white and blue attire starting at 12:00 pm and celebrate your patriotism. There will be a feast with an all-American menu as well as a musical surprise. The event will go until 6:00 pm, so make sure you arrive early and enjoy a full day of family fun, food, and music.
Garza Blanca Los Cabos
4th of July Feast at Bocados STK
Come to the terrace of Bocados STK on July 4th and celebrate America´s freedom with family fun and a tasty BBQ feast!
Between 12:00 pm and 4:00 pm, our Chef Patron Álvaro Blancas from Bocados STK will be grilling up a special feast in front of guests including suckling pig, ribs, and brisket, which will be available to order at Bocados for dinner between 6:00 pm and 10:30 pm along with a special themed dessert with blue chocolate fondant and white stars.
Please note: On this day, only the special menu options will be available at Bocados STK.
At 3:00 pm, a special amenity consisting of a mini smoked Brisket sandwich and non-alcoholic strawberry daiquiri will be delivered to guests around the pool area, courtesy of Experience Management.
Live musicians will be playing for our guests throughout the day and evening.
Hotel Mousai
Lobster Tails on the Rooftop
We are inviting all of our guests to try Lobster Tails on the Rooftop for lunch or dinner served with a 375ml bottle of Veuve Clicquot champagne. This special meal is not included in the all-inclusive plan, but all-inclusive guests will receive a 20% discount.
Pairing lobster and champagne with the amazing view and atmosphere is what the Rooftop is all about. Glamor, beauty and a fantastic culinary experience are waiting for you at the height of the sky in Banderas Bay.