St. Patrick's Day Celebrations and Egg-stravagant Easter Event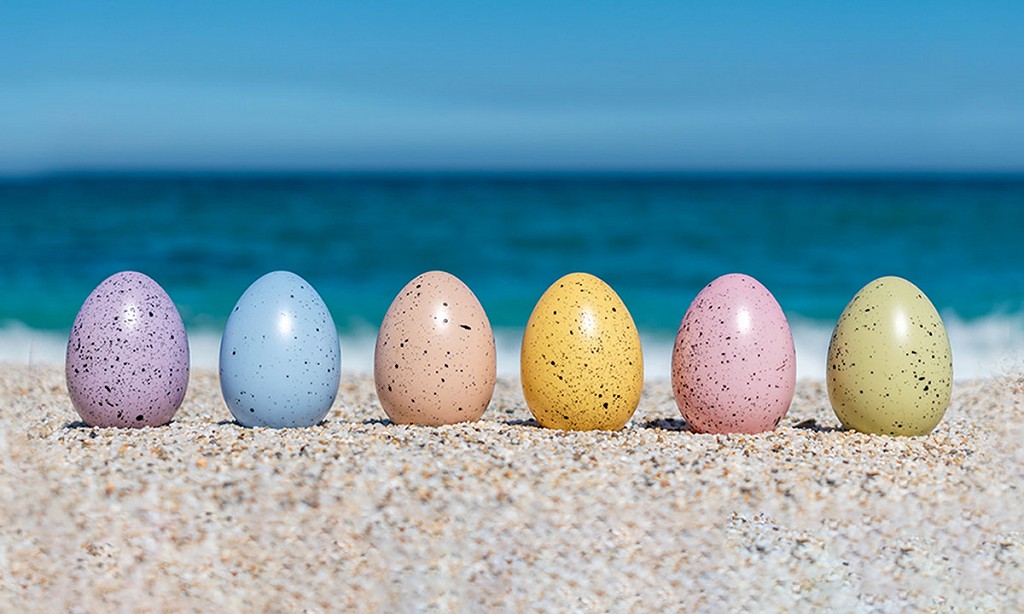 St. Patrick's Day Festivities
While Tafer´s resorts are located thousands of miles away from Ireland, we still embrace the spirit of St. Patrick's Day, and several of our resorts have got some extra special celebrations planned.
March 17th marks the day of Saint Patrick´s death, he was the primary patron saint of Ireland, even though he was not actually Irish. He was a nobleman born in Britain, but at the age of 16, he was kidnapped and enslaved in Ireland. During his enslavement, he found faith in God and he began working as a missionary in Ireland after his release, spreading the word of God.
While March 17th started as a religious holiday to celebrate the arrival of Christianity in Ireland, 'St. Paddy's Day' is now celebrated internationally.
This special day conjures images of leprechauns with pointy shoes, three-leaved shamrocks, pots of gold, and, of course, green beer. Green became the representative color of Saint Patrick´s Day, possibly because St. Patrick used green shamrocks, or 3 leaf clovers, to explain the Holy Trinity to the pagan Irish.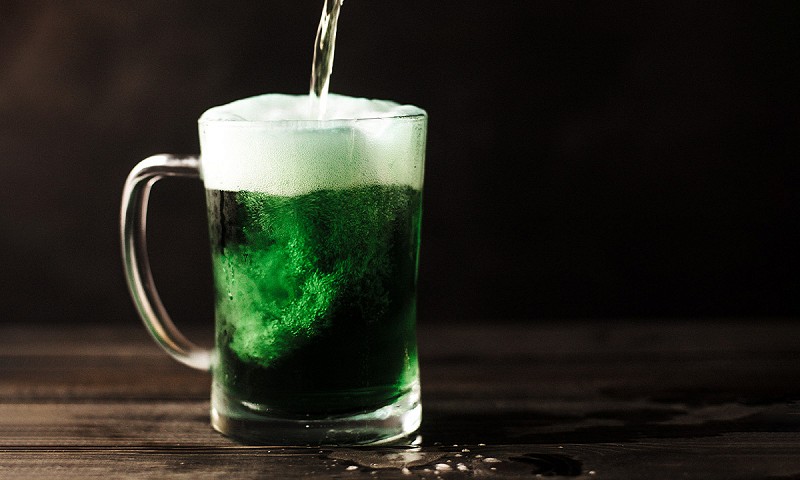 One thing that Mexicans have in common with the Irish is their love of celebrating! Did you know that also on this day, hundreds of Irish immigrants are commemorated in Mexico for fighting as part of the Mexican army during the Mexican-American War?
Members staying with us on St. Patrick's Day are in luck! Our resorts will be brimming with Irish Fever on March 17th. Don't miss the fun! Come celebrate with us.
Here is a list of what the resorts have planned:
Garza Blanca Puerto Vallarta
Join us for live music and a barbecue around the main pool between 1:00 pm and 4:00 pm as we celebrate St. Patrick's Day with our poolside party and buffet barbecue next to the beach. We will have a rock band playing live music to get you into the party spirit starting at 1:00 pm. Don´t forget to wear your green and join our staff who will be dressed up in Leprechaun costumes.
There will be a grill station set up where you can enjoy a wide variety of foods including: marinated flank steak, grilled chicken, sirloin skewers, shrimp, fish fillets, BBQ ribs, cottage pie, potato salad, and more.
The event is included for all-inclusive guests and costs $700 MXN (excluding beverages) for room-only guests.
The kids club will also be hosting special activities for children including clover face painting, Irish crafts, a treasure hunt with goblins, and storytelling about St. Patrick's Day at the Luxury Terrace.
Garza Blanca Los Cabos
On St. Patrick´s Day, the activities team will wear Leprechaun hats and pose for photos with guests around the pool and Rooftop area. Our Pool Concierge will be in charge of giving a special treat prepared by our chefs to our guests around the pool.
Kids will be delighted at the kids club and enjoy the process of making special arts and crafts that they can wear during the day.
Hotel Mousai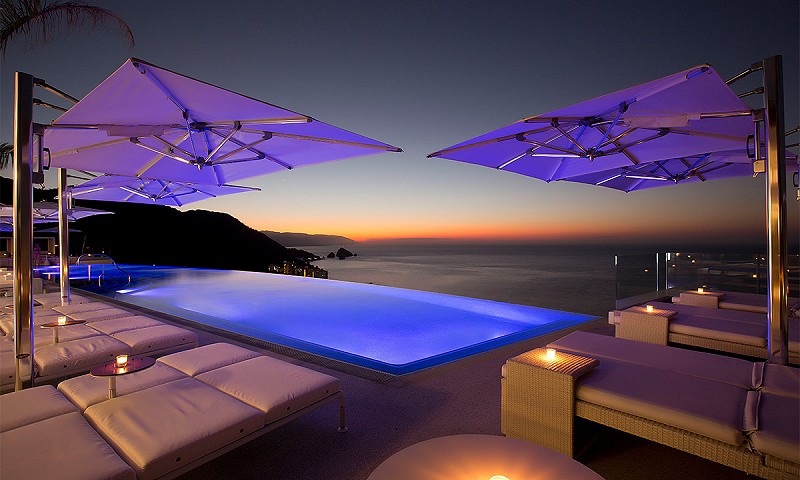 If you want a memorable St. Patrick´s Day, enjoy an elevated experience at the highest Rooftop in Puerto Vallarta with beautiful and scenic views of the Pacific Ocean and surrounding jungle landscape. The bartenders will be preparing fantastic St. Patrick´s Day themed drinks with the WOW factor! Guests can also enjoy St. Paddy's Day cookies and amenities during the lunch service.
Villa del Palmar Cancun
Members visiting Cancun for St. Patrick's Day are invited to join us for a special buffet dinner at Caprichos restaurant between 5:30 pm and 10:00 pm.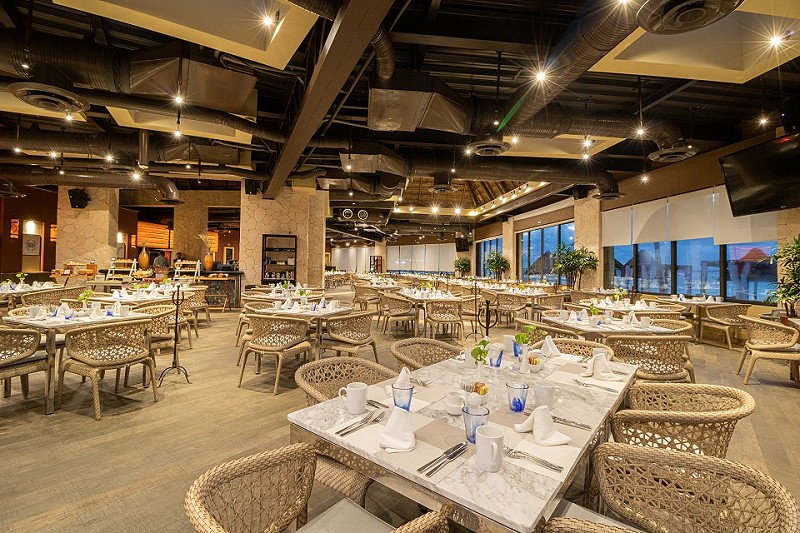 The Irish-style buffet will include Irish stews, fish, sausages, potatoes, salads, a variety of themed desserts, and more. The buffet will cost $690 MXN per person, excluding drinks, and will be half price for children.
Prior reservations are not required. Wear your green and come to join us for a special dinner in celebration of St. Patrick's day.
An Egg-stra Special Easter
Easter is a time of sweet treats and Easter egg hunts as well as an important religious holiday. This year, Easter Sunday is on April 4th, which coincides with spring break, making it a peak time for family escapes.
Why Do We Celebrate Easter?
Easter is celebrated throughout the world and while it coincides with the welcoming of spring, it is largely a religious holiday.
The holiday begins with Lent, a period of fasting, prayer and sacrifice lasting 40 days. Lent ends on April 1st this year. Holy week (Semana Santa) is the week leading up to Easter Sunday beginning with Palm Sunday on March 28th and ending with Holy Saturday on April 3rd.
Palm Sunday celebrates Jesus entering Jerusalem, where he was welcomed with palm branches by his devoted followers. During Palm Sunday in Mexico, churches are decorated with palms and there are processions that reenact Jesus' arrival.
Throughout the rest of Holy Week, many Catholics in Mexico participate in week-long celebrations, processions, and enactments including Judas' Betrayal on Holy Wednesday, the Last Supper on Holy Thursday, and Jesus' Crucifixion on Good Friday, where there are solemn processions that carry the figures of Christ and the Virgin Mary. Participants rehearse their roles for a long time leading up to the enactments, which are often nicely staged with brightly colored costumes.
Easter Sunday (Domingo de Pascua) is an extremely important religious day in Mexico commemorating the day Jesus rose from the grave and ascended to heaven. On this day, many Catholics attend mass and receive Holy Communion. While in other parts of the world, Easter is largely about a hunt for chocolate eggs left by the Easter Bunny, in Mexico it is still largely a religious holiday, but it is also a day of celebration featuring music, dance and cultural activities. Since it coincides with spring break, many families in Mexico take a family vacation during this time.
Following Easter Sunday, there is another week-long celebration of Jesus' Resurrection in Mexico called Pascua, which also marks the end of Lent.
Easter in Mexico is all about celebration and is a very important time of year to come together with friends and family and show respect for religious traditions. If you decide to vacation in Mexico over the Easter Holidays, you'll find celebration and joy wherever you go.
Here´s a list of what we´ve got planned at our resorts for the upcoming Easter holidays, including activities and special meals to be enjoyed in each location!
Garza Blanca Puerto Vallarta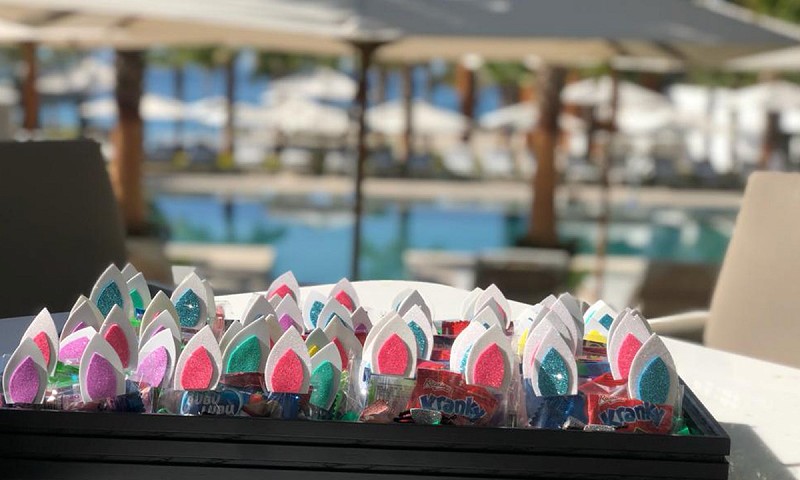 On Sunday, April 4th, the kids club at Garza Blanca will be bursting with Easter-themed activities! Starting at 10:00 am, the kids can ¨become a bunny¨ in our fun face painting activity right before the Easter Show at 11:00 am at the Luxury Terrace, which will feature the Easter Rabbit and some exciting magic. After the show, the kids can search for sweet treats during our annual Easter egg hunt around the resort. Later in the afternoon, the kids club will host bunny cookie decorating and Easter craft making session.
Garza Blanca Los Cabos
At Garza Blanca Los Cabos we are ready to make this Easter holiday extra special!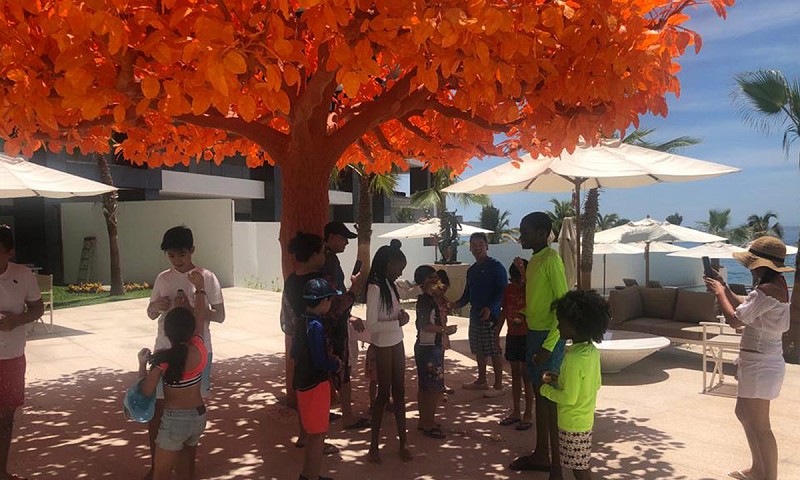 On April 3rd, our kids club has planned some egg-citing Easter-themed activities. Starting with an Easter egg decorating class, the kids can get creative and decorate eggs to their heart´s content using any material or paint color they wish. We will also host an activity showing the kids how to make their own Easter bunny party hats.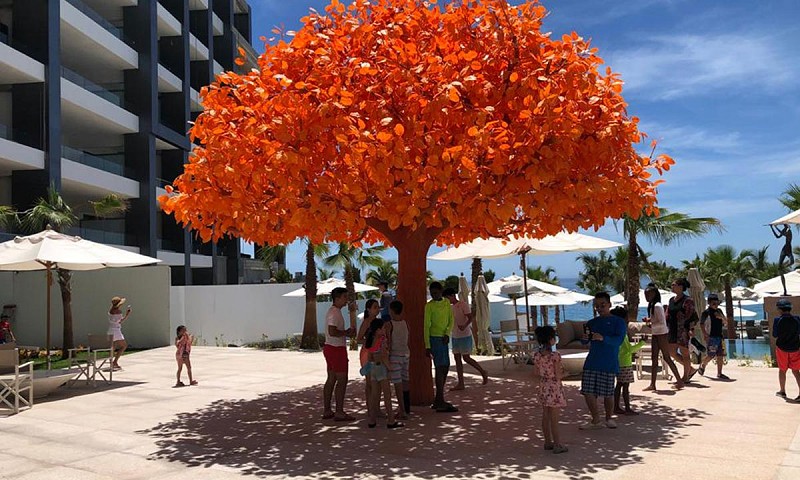 On April 4th, the children are invited to meet at the Orange Tree wearing their Easter bunny hat that that they made the previous day. We'll promptly start an exciting egg hunt for them to look for all of the eggs we have hidden around the resort grounds!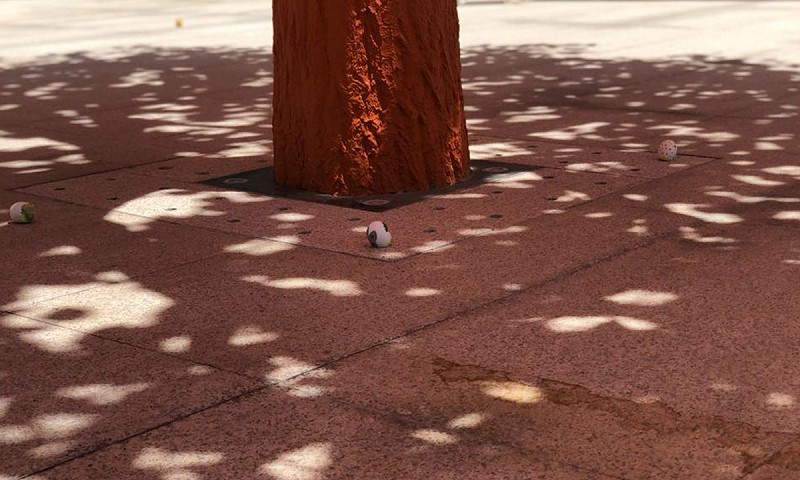 During turndown service on April 4th, the housekeeping team will deliver a special Easter-themed amenity made by our talented pastry Chef, Ignacio Palma.
Garza Blanca Cancun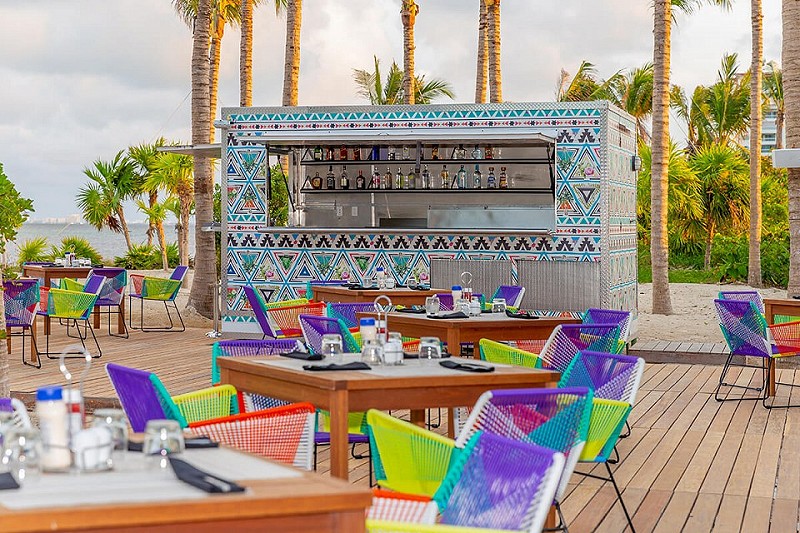 Share a special meal with your loved ones and enjoy a special BBQ style Easter lunch at the Food Truck. The menu will offer a selection of fresh fish, seafood and vegetables available between 12:00 pm and 4:00 pm.
Villa del Palmar Cancun
Villa del Palmar Cancun is getting ready to celebrate this special holiday. Beginning at the kids club at 10:00 am, the kids will learn how to make a paper Easter bunny followed by face painting at 12:00 pm. At 1:00 pm, we will be showing an Easter movie for them.
You and your little ones can join a family Easter egg hunt at 3:00 pm and search for eggs left by the Easter Bunny around the hotel gardens. Meeting point is the kids club at 2:45 pm.
Ask one of our pool concierges for an activities program to be sure they don't miss out on any of the Easter fun.
Wherever you are spending this special holiday, we wish you and your family a safe and happy Easter!