Mexican Independence Day Celebrations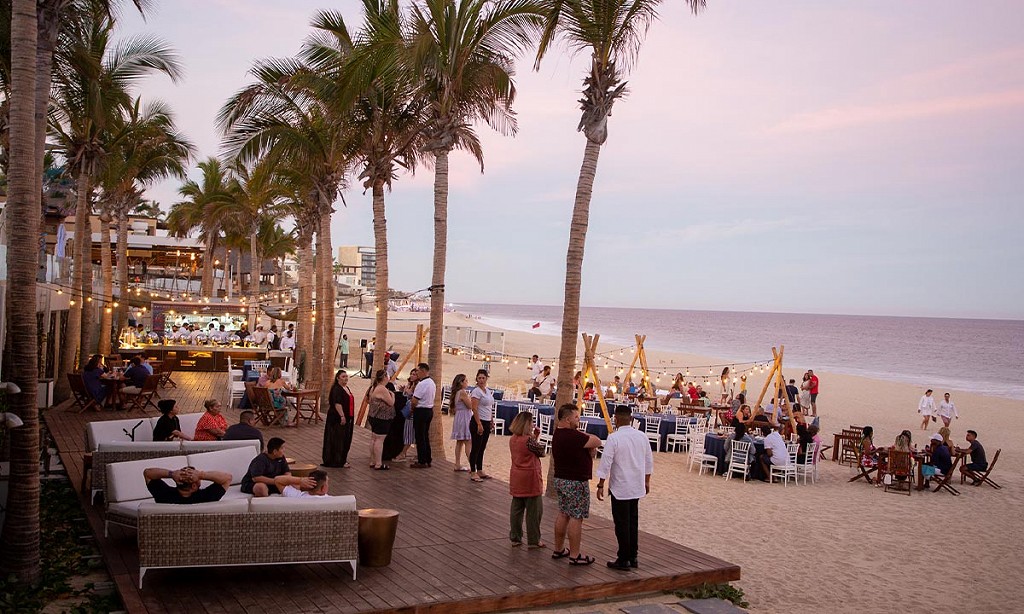 ¡Viva Mexico! can be heard being shouted each year, on September 16th, as the nation celebrates Mexico's Independence Day.
The words ¡Viva México! (long live Mexico) along with Grito de Dolores or "The Cry of Dolores", a cry delivered by Miguel Hidalgo, a Roman Catholic Priest, started the struggle for Mexico's independence on September 16th, 1810.
Since then, for the past 210 years, Mexicans have honored this memorable date in history. Even though independence was not declared until September 28, 1821, they celebrate the date that started the revolt against the Spanish regime. Each year, the President of the country gives the 'Grito' speech from the balcony of the National Palace to honor the heroes who helped free New Spain (Mexico was formerly called New Spain) from Spanish rule.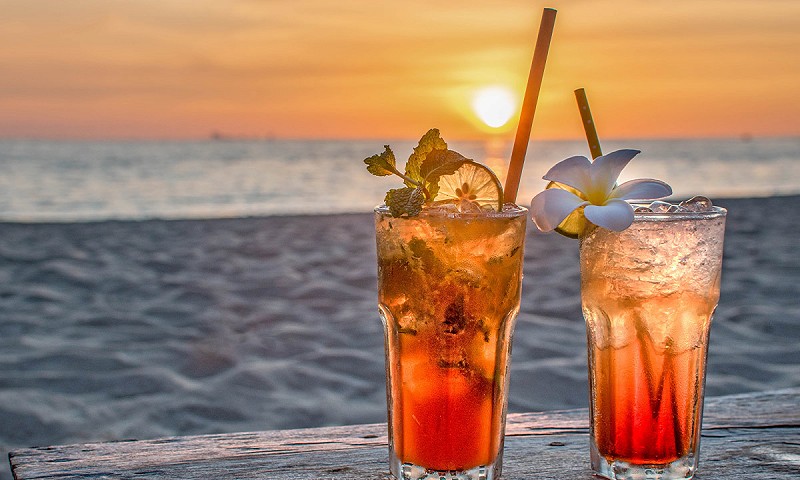 The Mexican Independence Day festivities kick-off on September 15th and continue until September 16th, the official national holiday. During these two days, Mexicans come together to celebrate with music, food, fireworks, and fiestas.
TAFER Hotels & Resorts invites you to join us in the celebration. Here is a list of what the resorts are doing to celebrate this special day.
Garza Blanca Puerto Vallarta
On September 16th, Garza Blanca Puerto Vallarta will host a "Fiesta Mexicana" Buffet around the main pool from 7:00 pm to 10:00 pm. The buffet will feature traditional Mexican dishes such as pozole, tostadas, sopes, tamales, and churros. There will be a piñata for kids at the Luxury Terrace at 7:00 pm. Advance reservations are required. The buffet is included with the all-inclusive plan and for room only guests the cost is $750 pesos (approximately $37 USD) and half price for kids under 11. A welcome drink is included.
Garza Blanca Los Cabos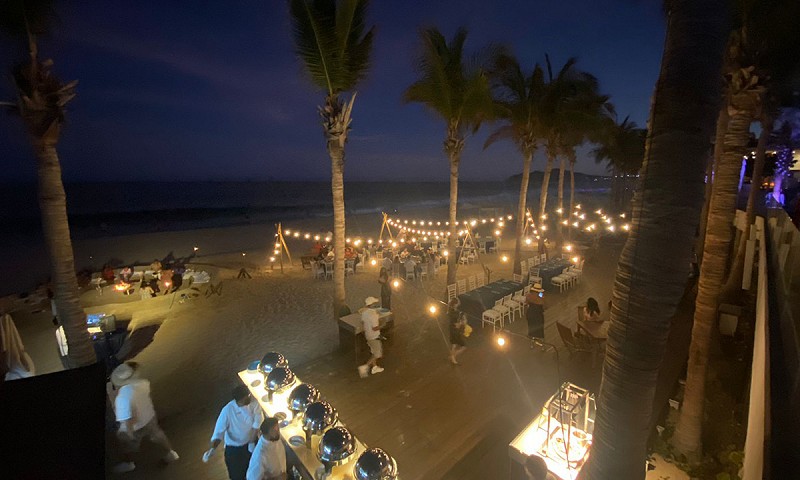 On the evening of September 16th, Garza Blanca Los Cabos will host a Mexican Fiesta Buffet. The set up will be on the Food Truck deck and seating will be available on the beach. Our in-house DJ will spin the decks creating a lively atmosphere and there will be a bonfire. There will also be a special piñata for the kids.
Garza Blanca Cancun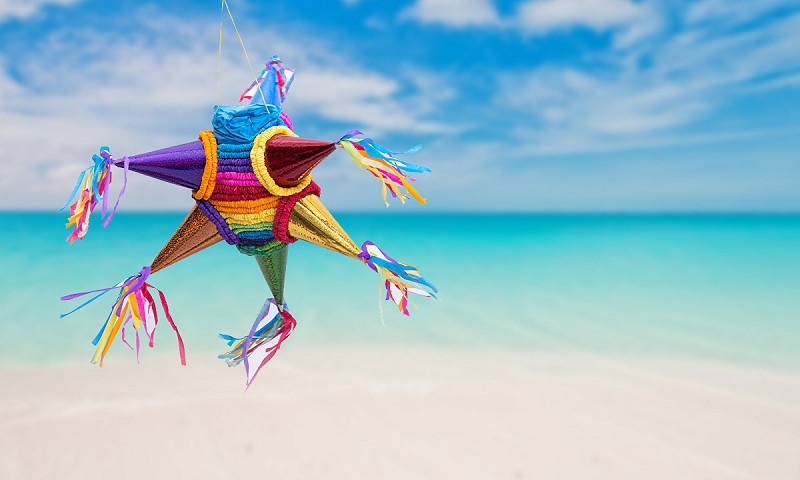 On September 15th, Garza Blanca Cancun will celebrate Mexico's Independence at Blanca Blue restaurant, our Mexican restaurant serving traditional specialties representative of the Mexican culture. Join us at Blanca Blue between 6:00 pm and 10:30 pm for a spectacular night of celebration, where we will have typical Mexican food, national drinks, and many other Mexican surprises.
Villa del Palmar Cancun
This coming September 15th, Villa del Palmar waits for you to celebrate Independence Day in pure Mexican style.
To start you will enjoy a Mexican buffet, between 5:30 pm & 10:00 pm at Caprichos restaurant. The buffet is included with the all-inclusive plan and costs $720 pesos for room only guests and $360 pesos for children under 6 years old.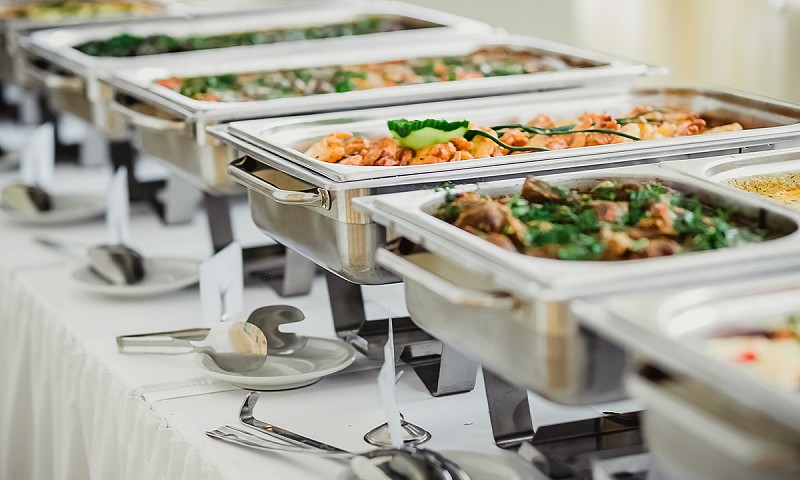 Mexico has always been known for its multicolored handicrafts, so starting at 6:00 pm, there will be a handicrafts market, where you can buy a beautiful souvenir to take home or gift to your family and friends.
From 7:00 pm to 10:00 pm, delicious Mexican-style snacks will be available for purchase, which you can enjoy while watching the live entertainment we have prepared for you.
At 9:00 pm, you can watch one of the most iconic and popular sports since 1933, lucha libre (freestyle wrestling). Lucha libre wrestlers ("luchadores") wear colorful masks as well as perform high-flying maneuvers. The wrestlers are divided into two groups, the técnicos (good guys) and the rudos (tough guys). Come to join in on the fun and cheer on your favorite good or tough guy!
The fun continues with a Mexican Folklore Show starting at 10:00 pm, where you will be taken on an imaginary journey around Mexico expressed through distinctive dance movements. Sit back and be mesmerized by the beautiful folk dances, songs, and traditional costumes of Mexico showcasing the country's rich culture and history. At the end of the show, you will have the opportunity to take a souvenir photo with the dancers.
At 11:00 pm the "The Cry of Dolores" ceremony will take place with our activities team where you will hear the passionate ¡Viva Mexico! being shouted.
And to close with a flourish, at 11:10 pm, a mariachi band will perform the most representative songs of Mexico.
We hope to see you there!