Mardi Grass Event at Villa del Palmar Cancun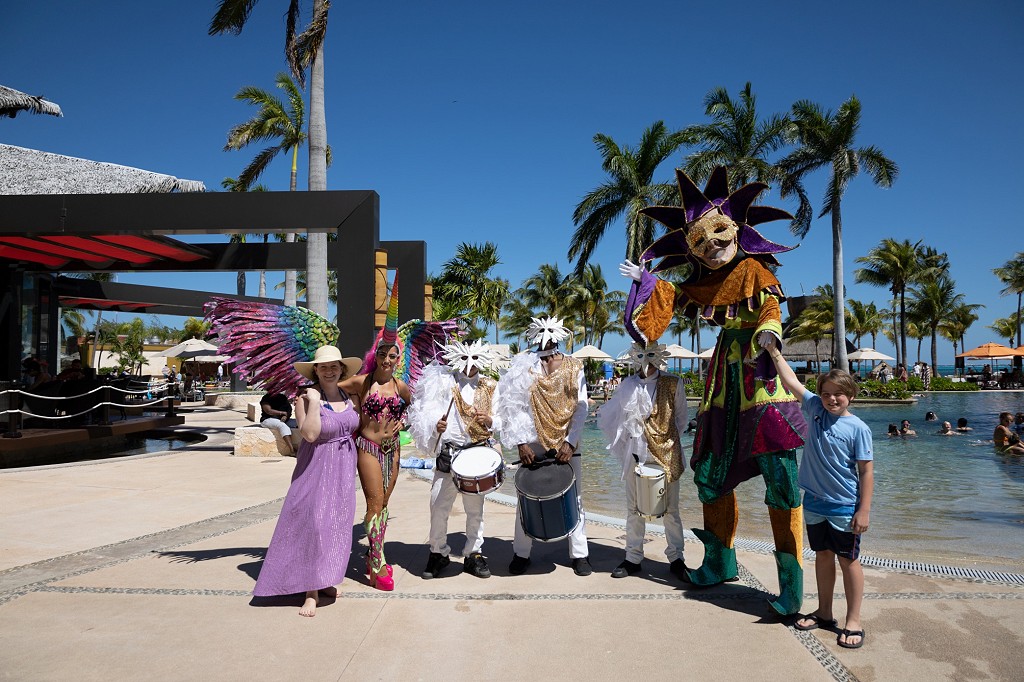 One of the most memorable celebrations in Brazil, Venice, and New Orleans occurred in Cancun, Mexico. On February 21st, all guests and members staying at Villa del Palmar Cancun enjoyed a party commemorating Mardi Gras. Read on to find out all the details of the event.
First things first, what is Mardi Gras?
Mardi Gras, commonly described as a carnival, is a celebration that started in Saturnalia and Lupercalia that commemorated pagan spring and fertility rites. The ritual changed with the arrival of Christianity to Rome when religious leaders decided to incorporate local traditions with the new faith. This resulted in a prelude to Lent, the 40 days of fasting and penance between Ash Wednesday and Easter Sunday, and what is known today as Mardi Grass.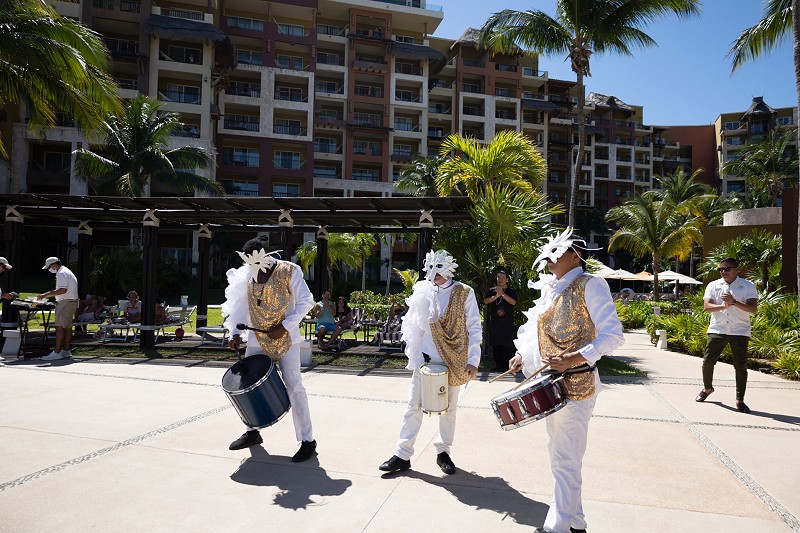 The Mardi Grass celebration has survived and is celebrated in different ways around the globe, but almost all of them include the traditional carnival. Brazil holds a week-long festival. Quebec hosts the giant Quebec Winter Carnival, and Italy has the Venice Carnevale, famous for bringing some of the best masquerade balls to life.
Mardi Grass at Villa del Palmar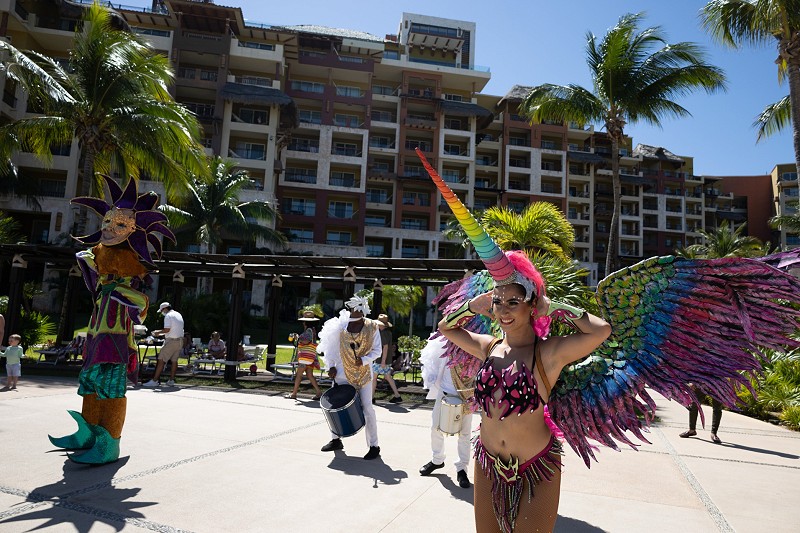 On February 21st, 2023, we celebrated Mardi Gras at Villa del Palmar for all guests and members to enjoy. The event was held in the main pool area at 1:00 pm and featured a themed carnival that circled the property. Live music, great photo backgrounds, and great fun accompanied the event.
Stay tuned to our events section as we plan several TAFER Hotels & Resorts events to entertain you throughout the year.
About Villa del Palmar Cancun
Villa del Palmar Cancun is a family-friendly, all-inclusive resort in Playa Mujeres, Mexico. The resort features 5 specialty restaurants, including Italian, Mexican, and international cuisines, among others; stunning suites and residences overlooking both the property and ocean; a Kids' Club for the little ones to have a blast while parents enjoy our innovative spa services at Village Spa, or go on romantic adventures across the ocean. Daily family-friendly activities are included on all all-inclusive and room-only reservations. Month-long events commemorating Mexican festivities take place on selected moths. Stay tuned for those!
A stay at Villa del Palmar Cancun guarantees families, friends, and couples a fun-filled getaway. Make sure to visit Villa del Palmar soon and enjoy the different activities we offer to our visitors!