Made in Mexico Celebration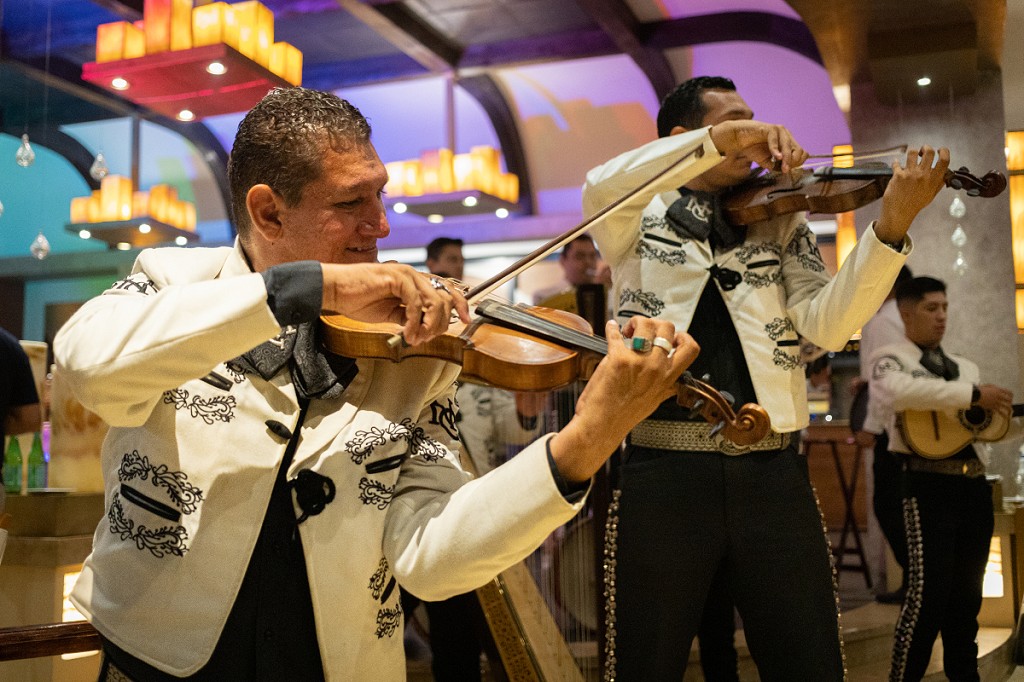 When your journey takes you to Mexico in September, prepare to be swept away by an array of iconic events and festivities that pay homage to the nation's rich cultural heritage and historic independence. Throughout this special month, Mexico comes alive with an unparalleled spirit of celebration, inviting you to immerse yourself in its traditions and celebrations like never before.
Even though the Mexican Independence Day is September 16th, the festivities don't stop there. The prestigious Garza Blanca resorts extend the jubilation throughout the entire month, embracing age-old customs and commemorating the occasion with a selection of Mexico's finest offerings, including mezcal, tequila, wines, and an exquisite range of "Hecho en México" cuisine.
Join us in the stunning locales of Puerto Vallarta, Los Cabos, and Cancun, where an authentic Mexican celebration awaits you this September.
Puerto Vallarta
Partake in the Made in Mexico event that promises an unparalleled culinary voyage. At Garza Blanca Preserve Resort & Spa and Hotel Mousai, each moment is meticulously designed to immerse you in the heart of Mexico's diverse cuisine. From tailor-made menus at signature restaurants to refreshing poolside welcome drinks and tantalizing bites that spotlight regional ingredients, every detail is a testament to the country's culinary legacy.
Delight in immersive mezcal and tequila tastings complemented by gourmet bites. Local tequila artisans will guide you through the rich history of these spirits, offering insights into their origins. For those with a penchant for mixology, master the art with classes featuring the finest local ingredients, tequila, and mezcal. Enhance your culinary prowess through captivating cooking classes that reveal the secrets behind guacamole, ceviche, mole, authentic Mexican tacos, and an array of traditional dishes.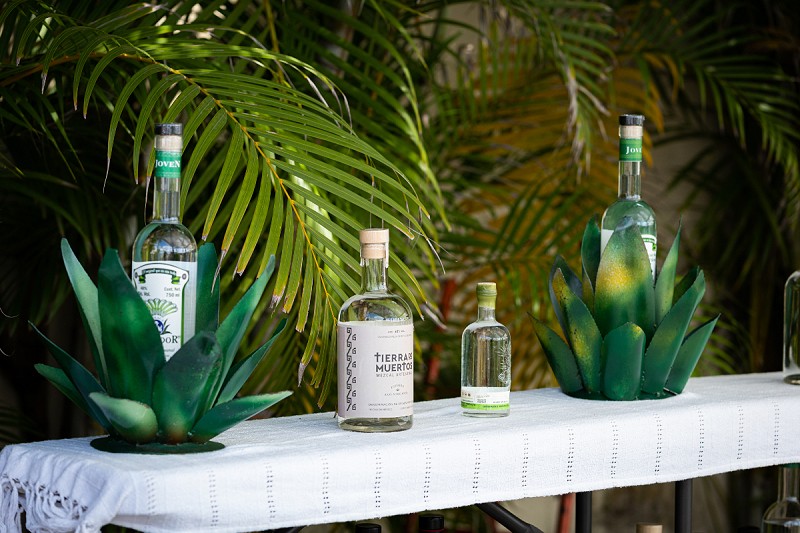 Adults can revel in a colorful tapestry of immersive encounters throughout September. Engage in workshops celebrating Mexico's artistic essence, including Tile Painting and Mexican Silver sessions, accompanied by storytelling and Coco-themed expos. The month culminates with a breathtaking fireworks display on the beach, setting the stage for Independence Day.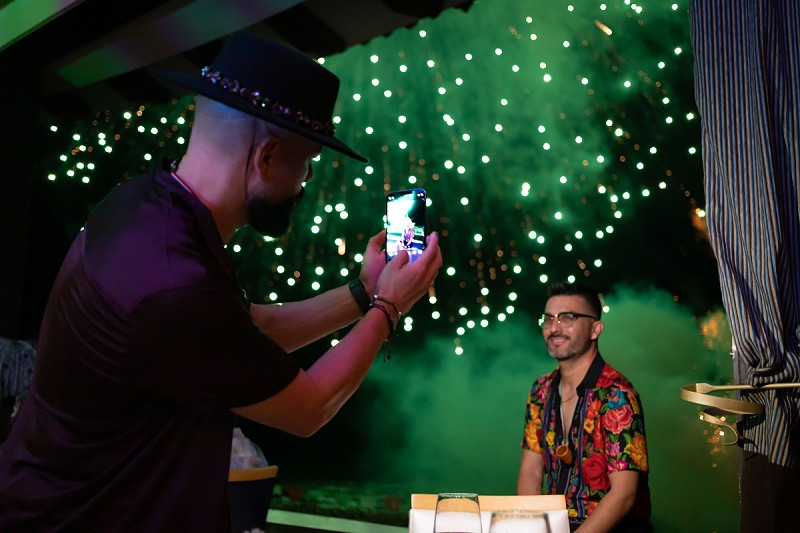 Families are not left behind. The onsite Kids' Club offers an array of hands-on craft experiences, from crafting Papel Picado decor and pinatas to exploring the intricate world of ceramic art. Discover the vibrancy of local produce and engage in various enriching activities that captivate young minds.
Los Cabos
Garza Blanca Resort & Spa Los Cabos invites you to delve into the heart of Mexican culture through a series of captivating experiences. Embark on a culinary adventure with cooking classes at Robata, where expert chefs guide you through creating traditional Mexican dishes, ensuring that you carry the magic of Mexico's flavors with you.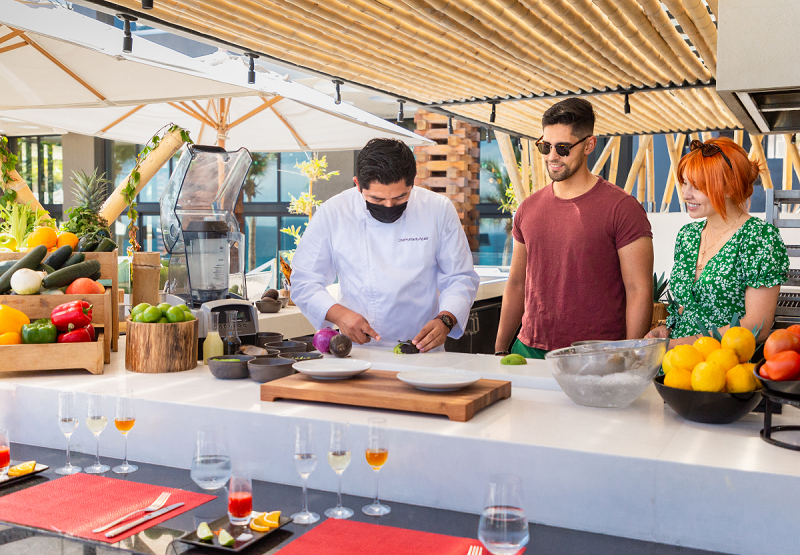 Delve into Mexico's famed spirits with our Tequila & Mezcal Tasting experience. Immerse yourself in the intricate processes that shape agave into these beloved elixirs. Indulge your senses with tastings that unravel these spirits' diverse flavor profiles.
Margaritas Fest takes center stage amidst live music, celebrating the iconic cocktail and the lively ambiance of Mexico. Meanwhile, the Mexican Wines & Cheeses experience at the Lobby Bar transports you to the heart of the country's vineyards with the melodies of live instrumental music.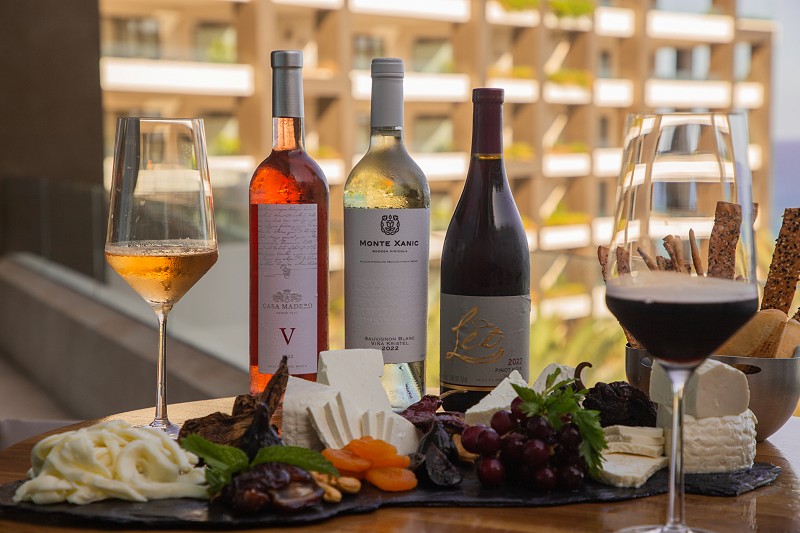 Saturdays shine brightly during the "Made in Mexico" celebration. The Food Truck comes alive, serving a delightful array of Mexican delicacies that span from street food to cherished culinary traditions. Revel in the variety and depth of Mexico's cuisine, captured in each delectable bite.
Craft workshops and storytelling sessions await children, offering them an engaging exploration of Mexican culture. For adults, the world of mixology takes center stage, revealing the intricacies of Mexico's fresh ingredients through a range of special cocktail events.
Cancun
As you journey to Mexico in September, tantalize your taste buds with the savory delight of Monterrey-style tacos at the renowned Tacos Monterrey Pop. This culinary escapade offers a glimpse into the rich tapestry of Mexican cuisine, capturing the essence of tradition in each bite.
Agave Fest at the enchanting Orange Bar beckons you to experience the fusion of Mexican wines, tequila, and mezcal. This immersive event is a testament to our commitment to delivering unparalleled luxury. Let the sun's warmth embrace you as you embark on a journey with our Mixology Car, a realm where mixology artistry meets opulence.
For those seeking the quintessential Mexican indulgence, the Pop-up Barbacoa & Carnitas Stand promises an unforgettable culinary adventure. Pair the Quesadillas Xochimilco with a unique Mexican drink, and let your senses revel in unimaginable pleasures.
The magic of Mexican celebrations knows no bounds, extending beneath the starry night sky. Witness the electrifying energy of our Cumbia Night, a rooftop fiesta that reverberates with one of Mexico's many rhythms. And when hunger calls, surrender to the allure of the renowned Chile en Nogada at Blanca Blue.
At Villa del Palmar Cancun, the enchantment of celebrations envelops every corner, unveiling stories of tradition and wonder. Embark on a culinary voyage with our Mexican Cooking Class at Davino Restaurant, where the secrets of authentic Mexican dishes come to life. As the sun rises, savor the charm of the Mexican Corner Delights at Caprichos Restaurant, a sanctuary where traditional bread and indulgent hot chocolate blend in harmonious perfection.
The crescendo of Villa del Palmar's celebrations resounds in the Mexican Independence Night. This is the heart of Mexico's festivities, where an exhilarating blend of dinner and kermes unfolds. Immerse yourself in the spectacle of Lucha Libre Wrestling, an enchanting folkloric show, and the melodies of a vivacious Mariachi Band. Here, the spirit of Mexico comes alive in a symphony of sights, sounds, and flavors, creating memories that last a lifetime.