Festival Gourmet International and Thanksgiving Celebrations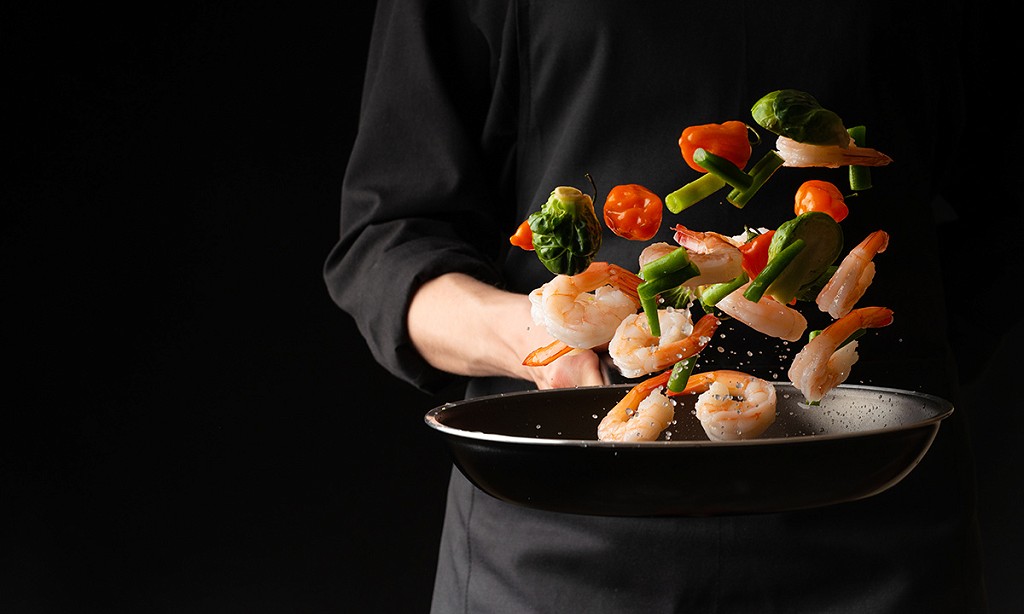 Garza Blanca Preserve & Hotel Mousai
Festival Gourmet International 2021
The glamorous inauguration of the Festival Gourmet International, a foodie festival held in Puerto Vallarta every year, will be held at TAFER's very own TierraLuna Village, the brand-new shopping village and event space on the Garza Blanca Preserve.
The event runs from November 12th to the 21st and the opening ceremony "The Grand Gourmet Village" will take place at TierraLuna on Friday, November 12th starting at 8:00 pm. During the event, attendees will be able to sample unique gastronomic creations prepared by chefs and their guest master chefs from 28 participating restaurants.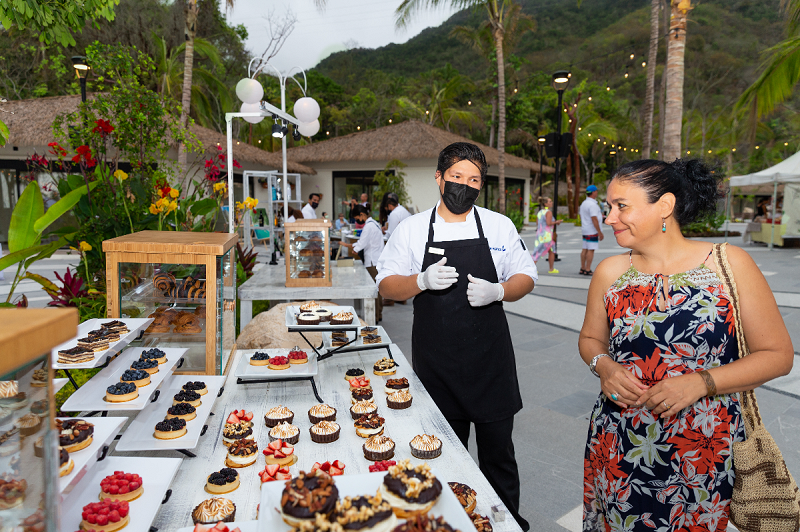 The Festival Gourmet International has been running for 26 consecutive years in Puerto Vallarta and the Riviera Nayarit. Each year, the participating restaurants and their chefs invite a renowned guest chef and they fuse their culinary ideas to create gourmet masterpieces. During the festival, each participating restaurant will offer a tasting menu, which their chef and guest master chef have collaborated on.
Three of TAFER's very own signature gourmet restaurants will be participating in the festival.
From Bocados Steak House, our new Chef Patron, Alfredo Bázan, will be teaming up with chef Andrés García, the Chef Patron of Karuma, the international grill restaurant that is coming soon to TierraLuna Village. While Chef Bázan and Chef García are new to TAFER's restaurants in Puerto Vallarta, they are not new to TAFER. They both worked with us before at La Casona STK restaurant at Villa del Palmar Cancun. From these two very talented chefs, you can expect they will be serving up flavorful grilled meat with the best ever sauce that will take your festival experience to the next level.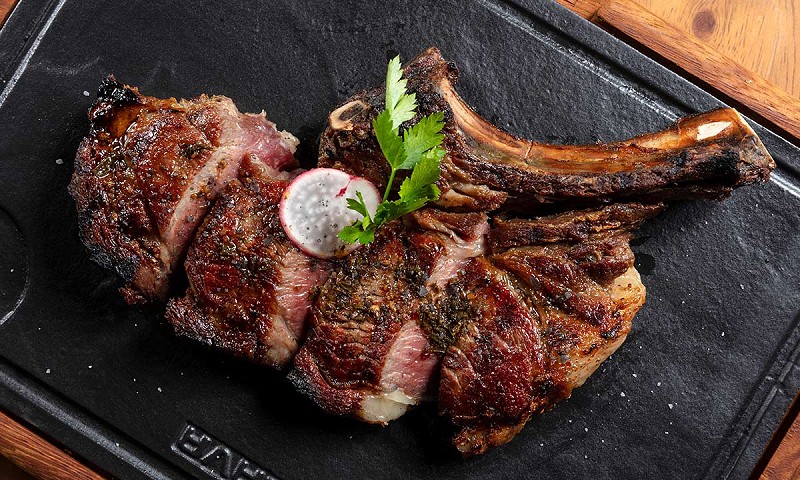 Blanca Blue, Tafer's innovative Mexican restaurant will also be a participating restaurant.

Blanca Blue's Chef Patron, Antonio Martinez, has invited Mexican Chef José Manuel Baños to be his guest chef. Chef Baños grew up in Oaxaca and was influenced by the warmth and aromas of his grandmother's cooking, where she transformed earthly ingredients into divine dishes. Now with his own creative passion, he continues his grandmother's legacy extracting the essence of Mexico and infusing it into his own innovative Mexican dishes, which he has won several awards for. The two chefs will serve Mexican appetizers like Tostadas with Crab and Smoked Tiradito (raw fish).
From Hiroshi restaurant, Chef Patron Ernesto Olvera Flores will be participating in the festival with his special guest chef Ivan Yuen, from DAO Contemporary Oriental Cuisine, the much-anticipated addition to the Hotel Mousai South Tower, which is coming soon! DAO is TAFER's new high-end Oriental cuisine restaurant concept and its main specialty, the one everyone is talking about, will be Crispy Peking Duck. We have yet to see what Chef Olvera and Chef Yuen will cook up for the festival, but it is sure to be something fantastic.
If you are lucky enough to be in Puerto Vallarta during the opening event, tickets cost $1,900 pesos and can be purchased here.
Other participating restaurants include: Café des Artistes, Tuna Blanca, Hector's Kitchen, Loma 42, and many more.
To see the full list of participants, go to https://festivalgourmet.com.mx/en/restaurantes-participantes/.
Apart from being able to sample the finest gourmet cuisine from top chefs during the opening event, the theme is "circus" and there is plenty of entertainment lined up including a contact juggler, stilt walkers, and other themed performers! There will also be a live rock band.
Throughout the rest of this ten-day foodie extravaganza, there will be the Gourmet Dine Around, where each of the 28 participating restaurants will offer a tasting menu and an à la carte menu.
And to close with a flourish, starting at 5:00 pm on Saturday, November 20th, Villa La Estancia Beach Resort & Spa Riviera Nayarit will be hosting the closing event called "The Wonderful Wine Fest Riviera Nayarit 2021." This will be an unmissable party where the best sommeliers from the top vineyards in Mexico gather to present the best wines. The cost to attend is $600 pesos and tickets can be purchased here.
Spaces are limited and will fill up quickly, so if you plan to attend these events, be sure to get your tickets in advance.
November the 12th will be an unforgettable culinary fiesta, all happening on our very own Garza Blanca Preserve! We hope to see you there!
TAFER Resorts
TAFER Resorts are Gearing Up to Celebrate Thanksgiving with a Feast!
Thanksgiving is a time to feel thankful for all the blessings in life. While usually it is celebrated at home with a tasty dinner with your relatives, it can also be a great opportunity for a long weekend getaway. This year, why not break the tradition and travel all together with your family?
Skip all the planning and stress and go to enjoy an amazing Thanksgiving with your family in Mexico's amazing vacation destinations. While anytime of the year is great to visit Mexico, November is particularly a great time since it is just after rainy season and the weather is perfect with warm, sunny days and cooler nighttime temperatures. Come to visit your favorite TAFER resort and let's all have a lovely time together.
Each resort has plenty going on to make it special for you and your family. Now without further ado, here is what the resorts have planned for you:
Villa del Palmar Cancun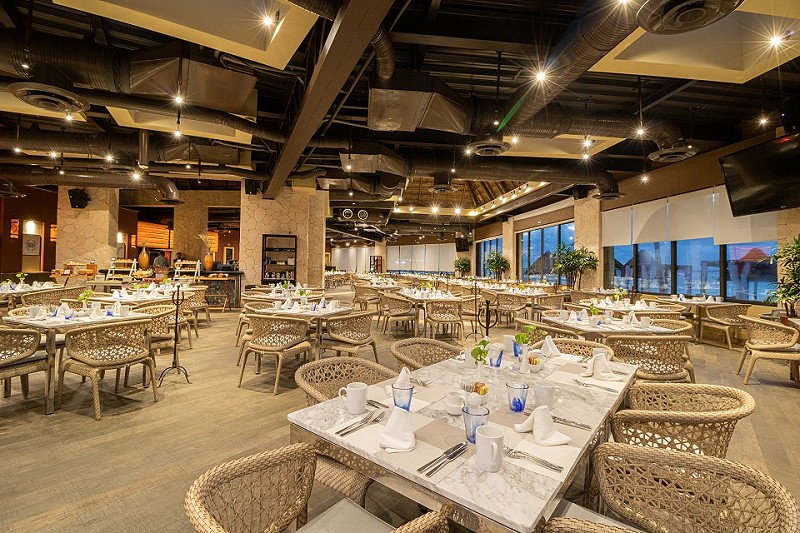 On November 25th, Caprichos restaurant will be hosting a special Thanksgiving buffet dinner from 5:00 pm to 10:30 pm. Come and enjoy a turkey feast and all the trimmings in the warm November weather. Our warm and friendly staff can't wait to make Thanksgiving a special time for you and your family at your second home. The cost of the buffet dinner is included for members with the all-inclusive plan. For members with the room only rate plan the cost will be $720 pesos, half price for children.
Garza Blanca Cancun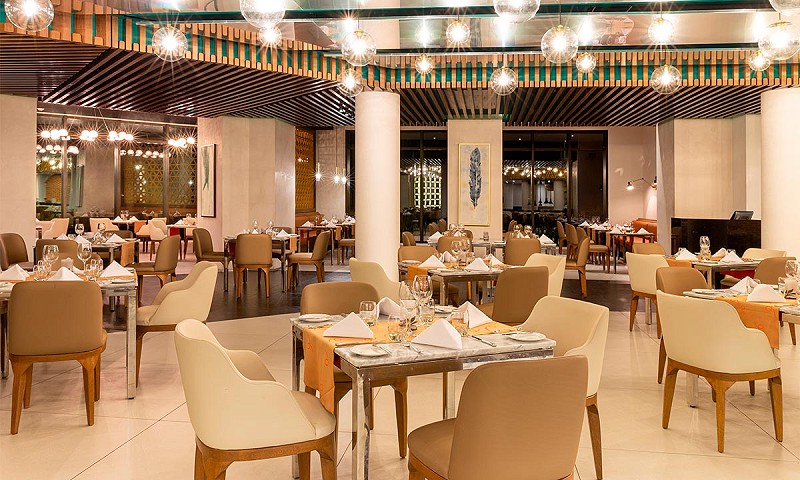 Garza Blanca Cancun is the perfect place to celebrate Thanksgiving with an attitude of gratitude and your experience there will be an extra something to be grateful for. To honor this special occasion, on November 25th Blanca Blue's Chef Patron, Carlos Romero Cuevas, and the food and beverage team will be preparing a 5-course pairing dinner. Each dish will mix different ingredients, flavors, and cooking techniques to provide a unique culinary experience that is sure to satisfy. Expect imaginative dishes and a cozy ambiance to enjoy authentic moments with your favorite people. If you decide to spend Thanksgiving at Garza Blanca Cancun, it is sure to be unforgettable and perhaps even a family tradition.
Garza Blanca Puerto Vallarta
Traveling doesn't mean giving up all your traditions. You can still have a turkey feast and watch the football game while enjoying it all at our incredible resort. For members who have spent Thanksgiving at Garza Blanca Preserve in the past, you all know that our tradition is to have an annual Turkey and Football event on the beach. This year, we will be switching things up with a new Thanksgiving tradition.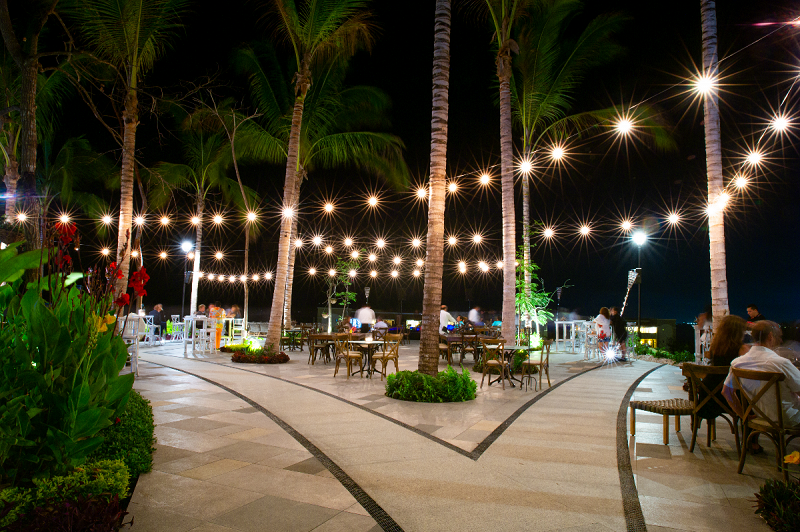 We are excited to share with members that this year our annual Thanksgiving dinner will take place on November 25th from 7:00 pm - 10:30 pm at TierraLuna Village on the Garza Blanca Preserve. We will have our traditional Thanksgiving Buffet with turkey carving stations and a special transmission of the NFL game on the big screen as the New Orleans Saints play the Buffalo Bills. The game starts at 7:20 pm.

The buffet dinner is open to members staying at Hotel Mousai and Garza Blanca Preserve. The cost will be $950 pesos and includes a welcome drink. The cost for children is half price, $475 pesos. There is limited capacity, so we recommend that you make your reservations in advance.


Garza Blanca Los Cabos
Join family and friends to celebrate a day of blessings and gratitude at Garza Blanca Los Cabos. On Thursday, November 25th from 6:00 pm to 10:30 pm, members are invited to dine at Bocados Steak House while our talented Chef Patron, Chef Alvaro, cooks up something extra special. Dine indoors under the galactic ceiling or out on the terrace to enjoy fresh sea breezes under the twinkling sky. Live musicians will add ambiance to the extra special atmosphere.
There will be a buffet dinner complete with a succulent turkey from the carving station, bread stuffing, potatoes, cranberry sauce, pumpkin pie, and of course, dessert. To add a touch of flare, there will be mini desserts to share with those people you like the most.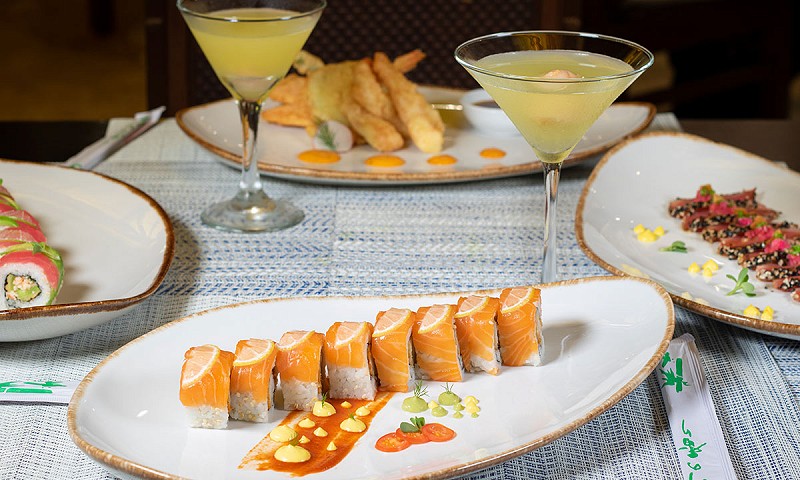 Celebrate this Thanksgiving season in style in beautiful surroundings that are sure to bring family and friends closer together and imprint memories that will last forever. A Thanksgiving getaway to Mexico might just change how you want to spend your next Thanksgiving and all the ones after that!
If you don't have a chance to join us this year, we hope we will see you next year.
Happy Thanksgiving! Let the feasting begin!