Celebrate Love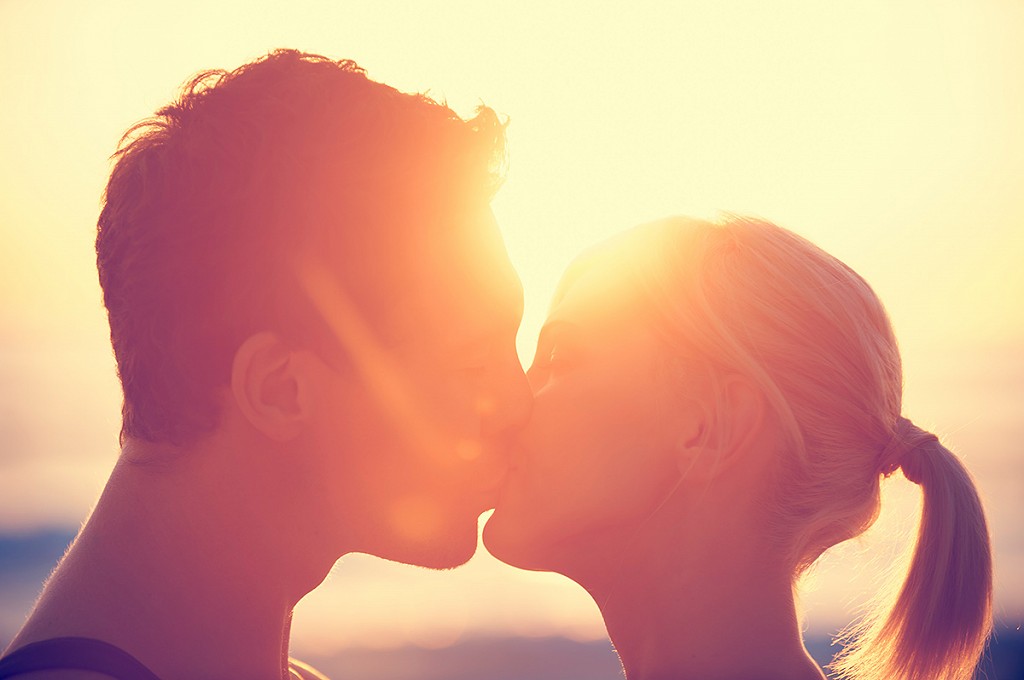 Cupid is a Roman God with roots in Greek mythology. As the god of love, Eros, his job is to launch golden arrows at unsuspecting lovers to incite love. Cupid´s day (or Valentine´s Day), is widely celebrated around the world on February 14th. If you have been hit by cupid´s arrow, it is a special day to celebrate your Valentine and show them how you feel.
This February 14th, if you´re planning a romantic getaway out of town to one of our luxury resorts, Tafer Hotels & Resorts wants to make your ultimate Valentine's Day dreams come true. Below is a list of what each of our resorts are doing to help you celebrate this romantic occasion. We´ll take care of everything, so you can just enjoy each other, our amazing cuisine, and the spectacular sunsets.
Garza Blanca Puerto Vallarta
Romantic Valentine´s Dinner
On February 14th, join us for a private romantic dinner on the beach. Six tables will be available and there will be a special set up with a candles and torches. We will be preparing a special 3-course meal with an appetizer, main course, and dessert. The meal includes a bottle of Moet Chandon "Champagne".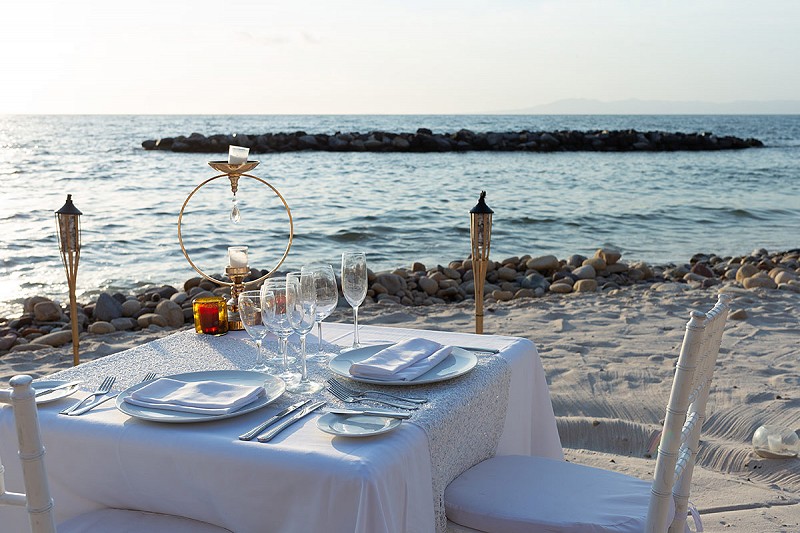 We recommend that you make your dinner reservation for 6:30 pm to enjoy your appetizers watching the incredible sunset and then dine under the night sky.
Your dinner will be accompanied by contemporary romantic music by our Cuban Musicians, with live saxophone and fiddle music.
Please reserve with concierge at least 24 hours in advance on extension 3014 or 6200.
The cost is $400 USD per couple.
Hotel Mousai
Luxury Love Cocktails, Romantic Dinner, and Sweet Desserts
At Hotel Mousai, couples will find plenty of ways to inject some romance into their relationship this Valentine's Day.
The Rooftop – romantic dinner with a special 4-course menu including a welcome drink, dessert of the day, and live music to seduce the senses.
Hiroshi - regular dinner menu as well as a special entrée and dessert.
Welcome Cocktails – aphrodisiac cocktails infused with love including luxury presentations to WOW available in all restaurants.
Room Amenity – a special room amenity will be delivered to each room.
Special Breakfast – the Terrace will be serving a special Have a Nice trip breakfast for our guests checking-out Valentine´s Day morning.
Garza Blanca Cancun
The Food of Love
Dripping with glamour with a mix of pearl white, coral, and touches of gold, the atmosphere at Blanca Blue is pure and organic, just like your love.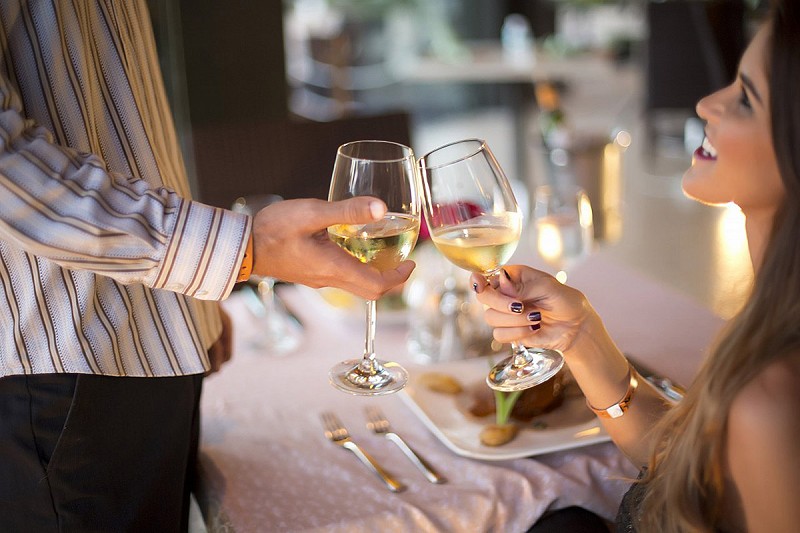 For a posh romantic dinner, Blanca Blue is an elegant space for couples to feel like royalty. The Chef Patron of Blanca Blue will put his hands to creating a special four-course pairing dinner with a mix of different flavors and textures to honor the feeling that exists between couples, and materialize it in the form of food.
Menu:
1st Course - Salad to share(Asparagus, crunchy goat cheese, and berries)
2nd Course - Raviolon Duck filling with cocoa, Jamaica and raspberry sauce.
3rd Course -Lamb in hazelnut sauce with polenta Grouper with risotto, yellow lemon, and blueberries
4th Course - Love LetterRaspberry Dessert with Coffee and Almonds.
The cost of the dinner is$ 2,700 MXN + 15% service.
Garza Blanca Los Cabos
Lover´s Dinner
Those looking to spend a magical evening with their significant other on Valentine´s Day cannot fail to fall in love again during an intimate romantic dinner on the beach in an awe-inspiring location right on the sand with string lights, candles, and a romantic ambiance.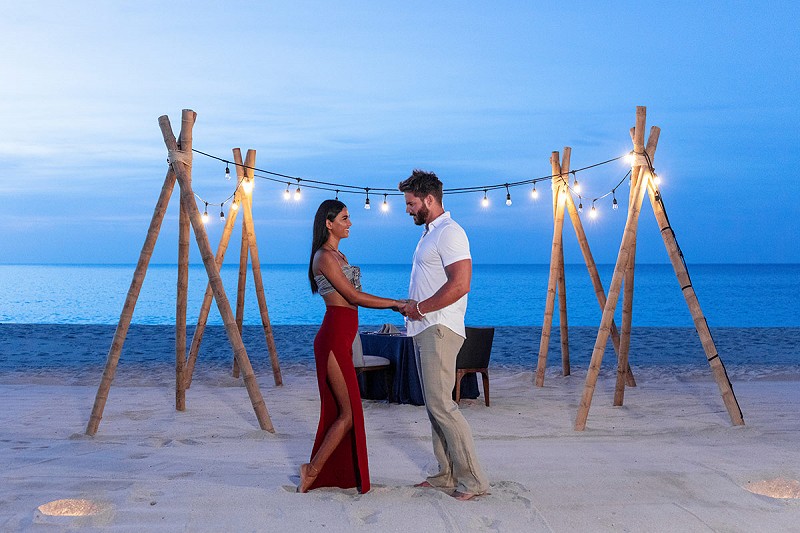 We will set up a private table in a special spot on the beach next to our fire pit providing the perfect opportunity to get lost in romance. Our lover´s dinner includes a four-course set menu with three options per course. Couples will enjoy the best culinary delights and indulge in exquisite cuisine while taking in the gorgeous sea views, spectacular sunset, and dining under the stars. Once the sun sets, our outdoor fire pit will provide comfort and warmth.
Room Amenities
In addition to romantic dinners, couples can enjoy a cozy couple´s massages at all of our world-class spas.
To sweeten the occasion, we also offer several amenities for purchase at each resort including champagne and strawberries, VIP Cheese & Wine, flower bouquets, balloons, cakes, and more. Ask concierge for more information.
Happy Valentine´s Day!