Vallarta Fireride Festival, an Epic Encounter of Mountain Bikin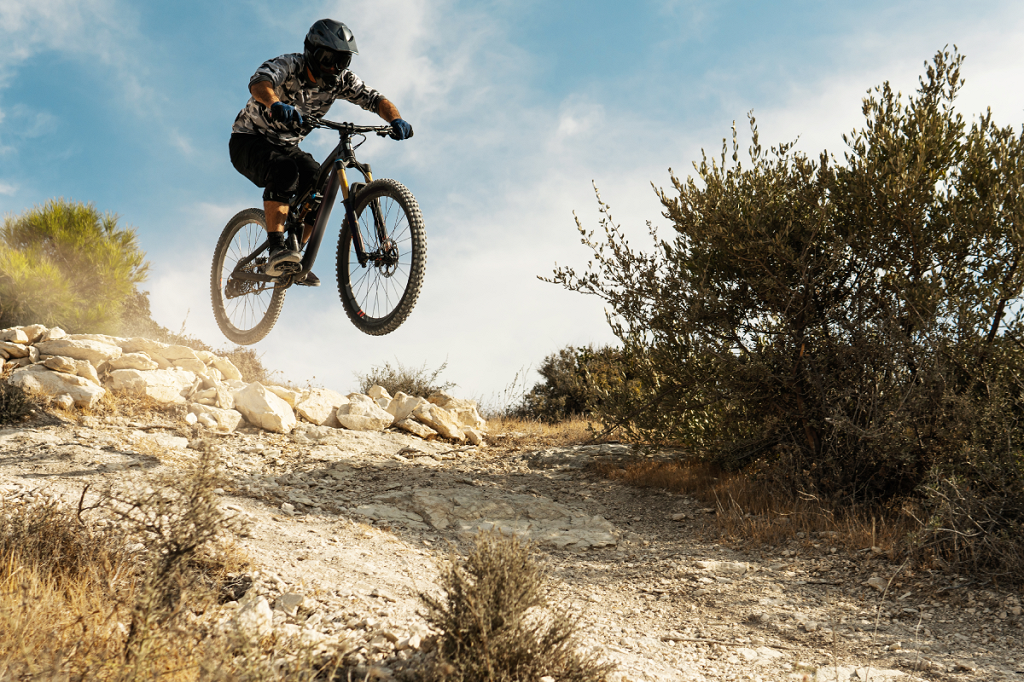 If you are a mountain bike enthusiast planning a vacation trip to Puerto Vallarta in November, this blog will interest you. Yearly, mountain ride bikers from around the world gather in Puerto Vallarta to attend the highly anticipated Vallarta Fireride Festival, which features a warm-up party, dual slalom racing, and high air tricks. The event will take place on November 25 & 26, 2022, and organizers promised that this year's event would be the most significant and epic fest they have held up until now (and this year's slogan only makes it more transparent: Bikes, Tacos, and Good Times).
Important Information about the Fireride Festival
If you want to attend the event, there's vital information you must know, like where the races will be held, celebrities attending, how to reserve your space, and so much more. Luckily for you, we have made it easy! Keep reading to learn all there is to know about the fest!


About the Warm-Up Party
The warm-up party mentioned above is scheduled for Thursday, November 24, at Bar YamBak on Calle Abasolo 169 in Puerto Vallarta from 10:00 pm until midnight. To enter the event, you must be 18 years or older. Those who seem younger than the age permitted for entrance will be asked to present an official ID.
This event is your best chance to spot, and maybe even talk to, the top MTB Athletes attending the Vallarta Fireride Festival. Some of the personalities you may encounter this year include Will White, Nicholi Rogatin, Reed Boggs, and Johny Salido, among others.


About the Dual Slalom Racing
If you have always wished to see dual slalom racing in real life, this is the opportunity you have been waiting for! On November 25, from 5:00 pm to 9:00 pm, MTB athletes will encounter the most epic dual slalom racing. The trails for the event are public, so fear not about missing the race.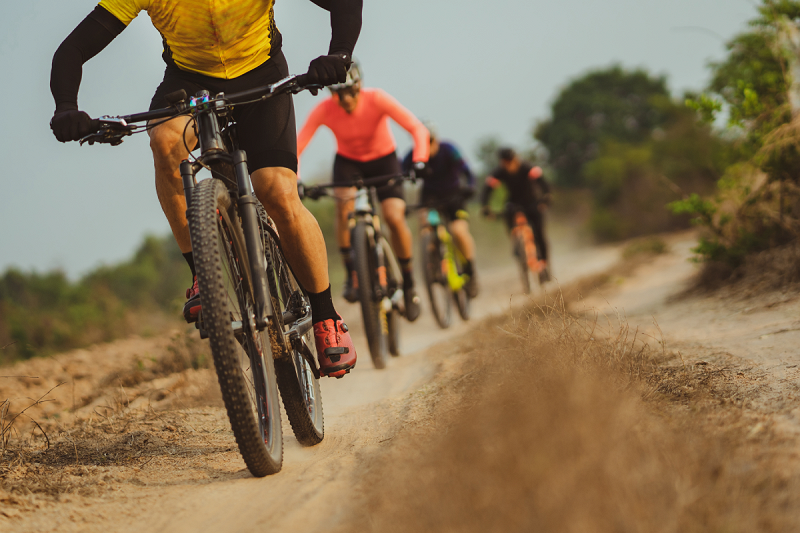 Pro tip: If you want to see the pro-athletes practice for the encounter, arrive before 5:00 pm, that's the time when the preparations begin.
Dual slalom MTB racing has its basis in slalom racing in alpine skiing principles. During this type of competition, 2 mountain bikers compete in a time test on two parallel downhill tracks with various obstacles and jumps, making the race even more challenging. Each round consists of two races, and the competitors change ways to ensure no unfair advantage. The MTB athlete with the best time in both races qualifies for the next round.
Stands will sell food and beverages during the event, followed by live DJ music.
About the Air Tricks
On November 26, from 12:00 pm to 10:00 pm, the best air tricks Puerto Vallarta has seen will occur. During this day, you will see which riders' best trick wins the competition. You will be a fortunate
witness of daredevil tricks, including high jumps in the air while riders turn their bikes sideways or upside down and come down for a smooth landing.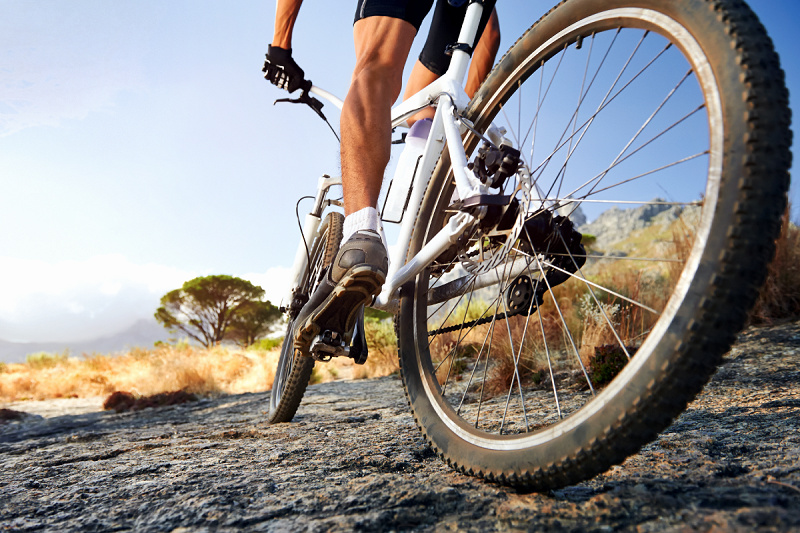 The athletes will compete to know who is this year's champion in the high jump, best trick, slopestyle, and more. But don't dare to leave before the end, or you will miss the whip-off battle!
During sunset, live DJ music, floodlit jumps, and a firework show will be available, as well as different options of food and beverages to keep you going till the very end.
If you are passionate about the sport, this is considered the best event to attend, so reserve your place for it!
But wait! First, select your resort!
There are plenty of hotels and resorts in the Puerto Vallarta area. Still, if you want this experience to be truly magical, you have to stay in Puerto Vallarta's best all-inclusive resort, and luckily for you, TAFER Hotels & Resorts can accommodate any group.
Garza Blanca Preserve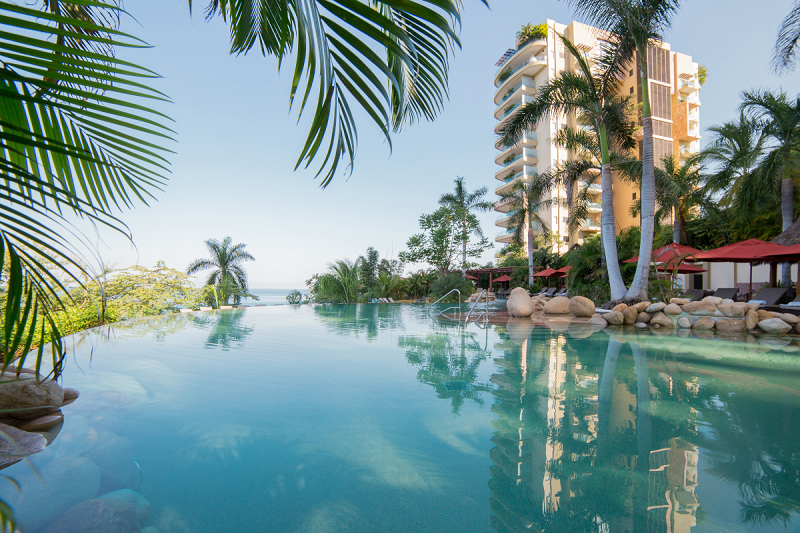 I
deally located between the ocean and the jungle, Garza Blanca Preserve is an all-inclusive paradise for families searching for the perfect balance between relaxation and fun. Staying at Garza Blanca has many perks, like exclusive access to TAFER's signature restaurants featuring Blanca Blue, Bocados, and Aquazul. Access to Spa Imagine, an innovative world-class spa. A bunch of fun daily activities for kids and adults, and access for the little ones to the resort's Kids' Club, which has unique daily activities for them to enjoy.
Hotel Mousai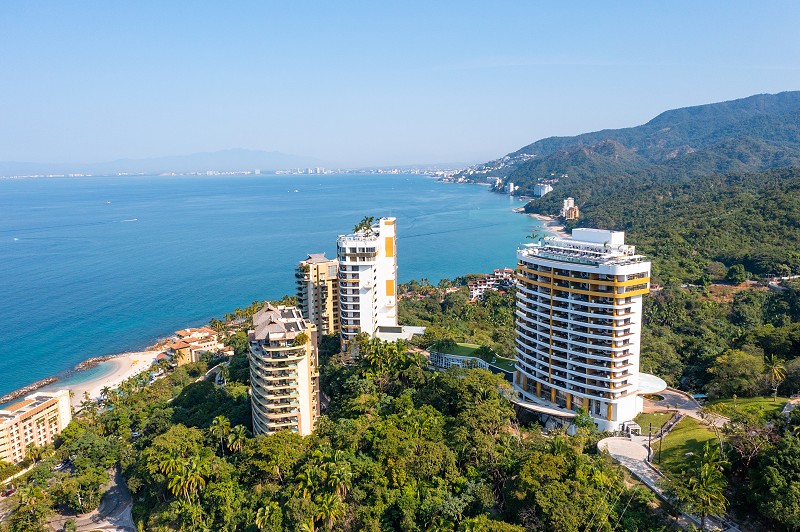 If you are traveling with friends or with your significant other, Mousai is your best bet. This stunning resort with pristine ocean views is Puerto Vallarta's first and only 5 Diamon-rated resort. To honor this prestigious award, at Mousai, you will get to stay in the most luxurious suites and penthouses in the region. To unwind in The RoofTop, an exclusive area that guarantees the best views of the Bay. Enjoy Spa Imagine's innovative treatments, and delight your taste buds at both Garza Blanca's and Mousai's restaurants, featuring The Terrace, Hiroshi, DAO, and NOI.
How to get there
The Fireride Festival takes place in Ixtapa on A Ixtapa street, meaning that the reunion point is not close to Puerto Vallarta's old town. The location is approximate a 50-minute drive from Hotel Mousai and Garza Blanca Preserve, but we promise it is worth the ride! View the official location here. An easy way to get there is to ask a member of the resorts to call a taxi for you, preferably one that offers roundtrip transportation.
Other methods include inDriver or Uber, which you can download on your mobile device and use 24/7!
Get your tickets!
Entry to the event has no extra cost. However, you have to present a ticket. To get yours, follow this link.
To stay up-to-date with the latest information, follow @fireridefestival on Instagram.
It is recommended to bring cash, preferably pesos, to the event since not all vendors will have the ability to take a card or other forms of money like the US dollar.
So now that you have all this valuable information in your power, nothing should stop you from attending the event! Remember that whether you're traveling in an adults-only plan or in a family-friendly type of way, at Hotel Mousai and Garza Blanca Preserve, we will be more than happy to help you enhance this epic experience in Puerto Vallarta.