Unique Happenings and Things To Do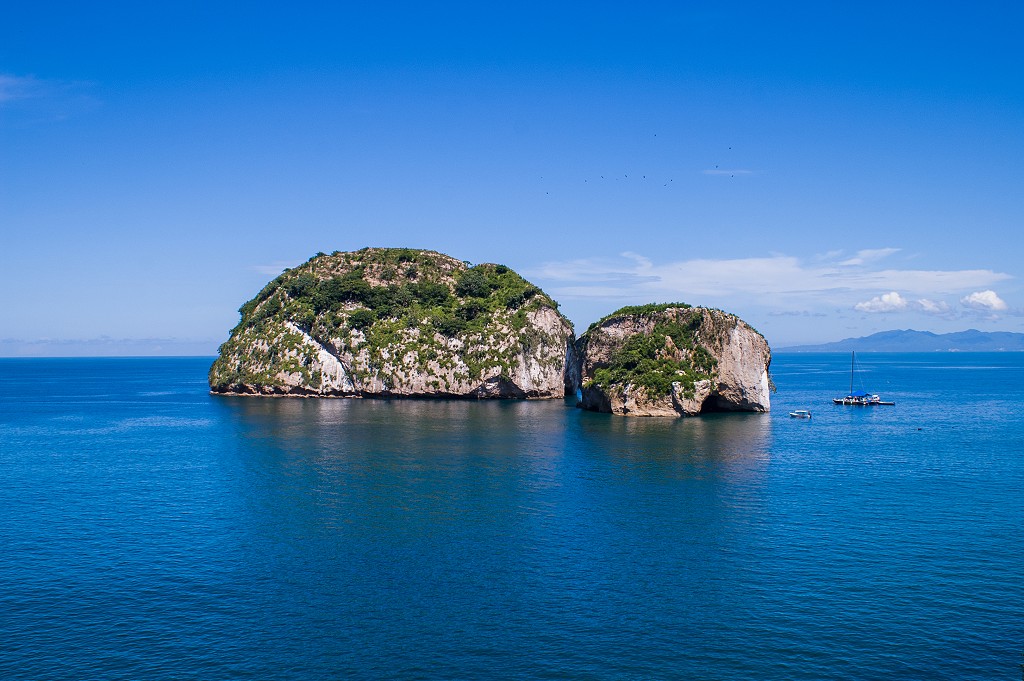 Spring is a particularly exciting time to visit Mexico as this time of year brings many exciting events and activities in Puerto Vallarta, Los Cabos, and Cancun. Here are our top recommendations for things to do on your spring vacation.
Puerto Vallarta
Festival Cultural de Mayo (May Cultural Festival)
If you find yourself in Puerto Vallarta during the month of May, then you'll have the opportunity to attend many events during the Festival Cultural de Mayo "May Cultural Festival." This annual celebration of Mexican culture runs throughout the month of May with free events, concerts, and activities happening all over the city. Embrace the spirit of Mexico and revel in its cuisine and culture.
Parque Nacional Marino Los Arcos (Los Arcos National Marine Park)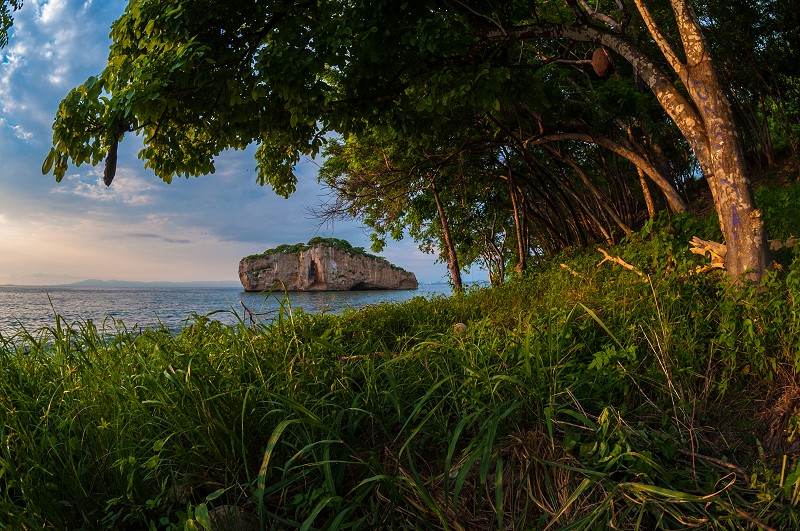 The Los Arcos National Marine Park is located just minutes from Hotel Mousai and Garza Blanca Preserve, you may even be able to spot this natural gem from your private balcony. Made up of 5 large granite stones that rise to 25 meters above the water's surface, this habitat has become home to countless species of fish and plants. Deep tunnels, arches, caves, and underwater reefs make the location popular for snorkeling and scuba diving tours. This is one of the best places in the entire region to explore the underwater world. You can book a boat, snorkeling, or scuba tour to the park through several local companies, or you can even paddle or kayak there as part of a complimentary guided tour that departs from Garza Blanca Beach. Ask for more information upon arrival at the hotel.
Cascada Palo Maria (Palo Maria Waterfall)
If you are seeking an exciting adventure but are wanting to stay close to the resort, then this is the activity for you. One of Puerto Vallarta's most beautiful waterfalls is tucked back in the jungle, just steps away from the resort. Its name is Cascada Palo Maria and it is fed by the clear, spring water from the River Palo Maria.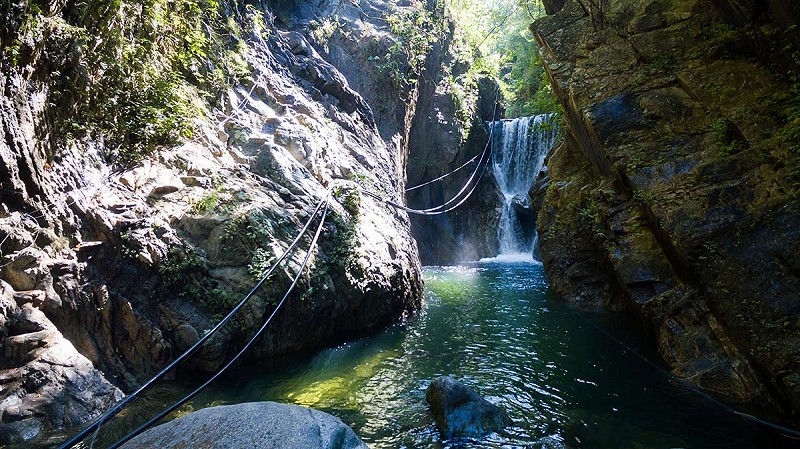 Ask for directions from the hotel, but once you cross the highway by Garza Blanca Puerto Vallarta you can begin the short 30-minute hike. Depending on the time of year and the rainfall, the water levels will vary. Nevertheless, all will be worth the effort once you arrive. You'll find beautiful rock formations surrounding the pool of seemingly untouched water. Whether you choose to keep your visit short or to stay for a few hours, this great natural attraction will make for a perfect afternoon.
Los Cabos
Outback and Camel Ride Safari
While Baja California is certainly famous for its beaches, the stunning desert landscape isn't one to be overlooked. With equally magnificent views and scenery, consider getting to know the region better by taking a unique tour, with a bit of a twist: camelback riding! This rare experience might very well be the highlight of your trip.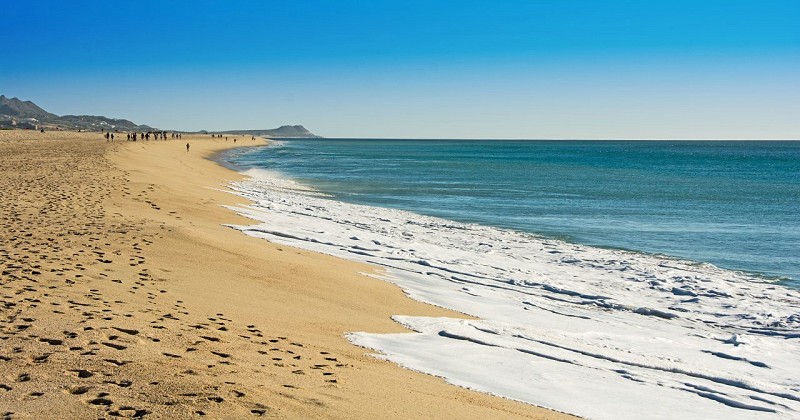 Upon arrival for the tour, you'll be introduced to your camel by name before taking off for your Baja California-style safari. Along the way you'll make a stop at one of Cabo's EcoFarms for an interactive experience to learn more about conservation efforts throughout the area. The tour also includes a guided nature walk and Mexican buffet before ending with a delectable tequila tasting.
Visit Playa del Amor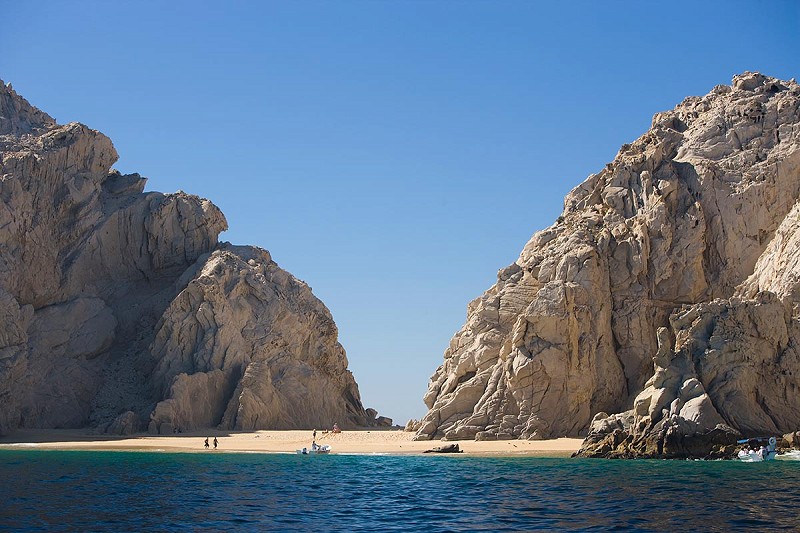 The famous Playa del Amor is one of the many gems of Los Cabos. This incredible beach, located close to the famous Los Cabos arch, is tucked between two granite rock formations and is only accessible by boat or water taxi. Arrive early to avoid the crowds and spend the day soaking up the sun and enjoying the water. With rich marine life, water activities such as snorkeling and paddleboarding, and breathtaking views, a trip here makes for the perfect afternoon.
Cancun
Visit the Sian Ka'an Biosphere Reserve
The Sian Ka'an Biosphere Reserve is the largest protected region in the Mexican Caribbean. Home to thousands of species of plants and animals, this sublime area is unmatched in beauty, furthermore earning it the title of a UNESCO World Heritage Site. Escape the crowds of Cancun for a day and immerse yourself in the wild.
Just a 3-hour drive south on highway 307, come spend the day bird-watching, fly fishing, walking the route of the ancient Maya, or exploring secret lagoons and canals on a boat tour. You are bound to see a plethora of wildlife, including manatees, spider monkeys, crocodiles, jaguars, pumas, and pink flamingos.
The park works hard to promote its mission of sustainability. Group tours are oftentimes kept to a maximum of 6 guests to further reduce the impact and noise while in the biosphere. A trip here is equally an amazing experience, and supportive of an incredible cause.
Visit Xoximilco
While enjoying your stay in Cancun, enjoy one of the area's most unique experiences at Xoximilco, known as the "Mexican Floating Fiesta in Cancun''. Here you'll hop aboard a traditional Mexican trajinera, a flat-bottomed wooden boat similar to a gondola, and set off for a magical evening of culture, music, and celebration. The trajineras are always colorfully painted, adorned, and decorated with traditional Mexican patterns and designs. Furthermore, each boat is designed to represent a certain state within the country.
Your 3-hour experience will take you through the park's maze of beautifully lit water canals, as you enjoy an open bar. As the night progresses, you'll be treated to a gastronomic experience highlighting various Mexican dishes, various dancing opportunities, and the cultural icon that is the Mariachi.
Museo Maya de Cancun (Mayan Museum of Cancun)
The Mayan Museum of Cancun is a "must-see" for visitors eager to learn more about the immense history of the area. While the largest sights like Chichen Itza are indeed worth the trip, the 3-hour trek is inconvenient for those who may be staying for short periods of time. El Museo Maya de Cancun is just a 30-minute drive from Garza Blanca Cancun and Villa del Palmar Cancun, open Tuesday through Sunday from 9:00 am to 6:00 pm.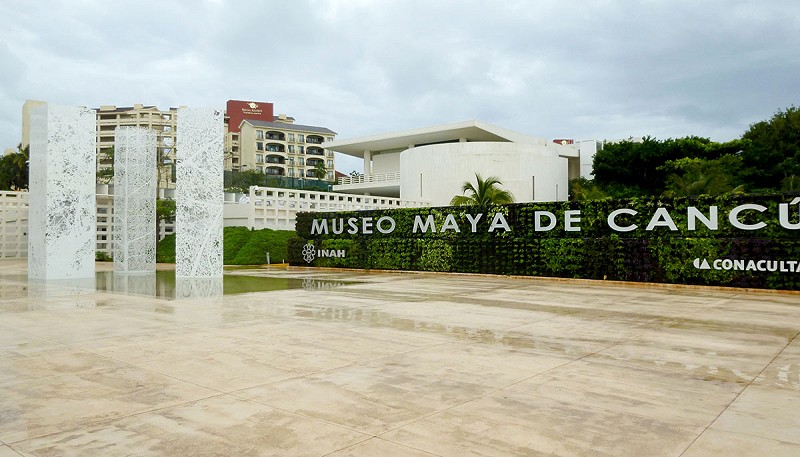 Here you'll find a nice variety of both indoor and outdoor exhibits. Explore the cases of ancient Mayan artifacts and art pieces that, quite literally, were found in the same streets as where you have been staying. Learn all about the immerse history of the Mayan culture through videos and brochures before making your way to the archeological garden attached to the museum.
Whether you find yourself in Puerto Vallarta, Los Cabos, or Cancun this spring, you can expect a week full of luxury, relaxation, and exciting events and activities. Paradise awaits, we look forward to accommodating you!