Top 5 Tours in Cancun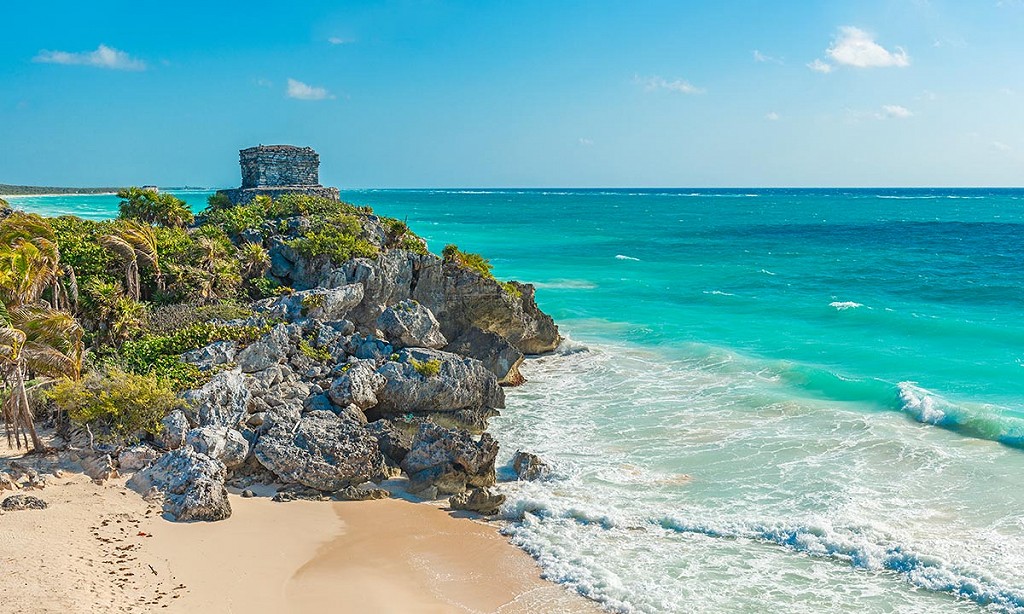 Planning a vacation is a challenging task, even more, if you plan to visit a destination that is still on your bucket travel list. Thankfully, all TAFER Residence Club members have access to our exclusive Member Services, including Pre-Arrivals, and Concierge teams ready to assist you before, during, and after your vacation. So, if you plan to visit any of our resorts in Cancun in the upcoming months, read this article featuring the top 5 tours in Cancun you must attend. You can also find more activities and experiences on-site and in the region in our "Destination" section.
Thankfully, as a member of TAFER Residence Club, you have access to utilize the expertise of our Member Services, Pre-Arrivals, and Concierge teams that can assist you in planning your entire vacation.
Keep reading to enhance your Cancun experience.
Cancun's best tours
When visiting Cancun, there are certain spots, tours, and experiences that members keep talking about and recommend to every friend and family member soon to visit what we feel is the best Mexican beach destination - Cancun. Among the most tours with the most comments, the following 5 are the most acclaimed experiences:
The Jolly Roger Pirate Ship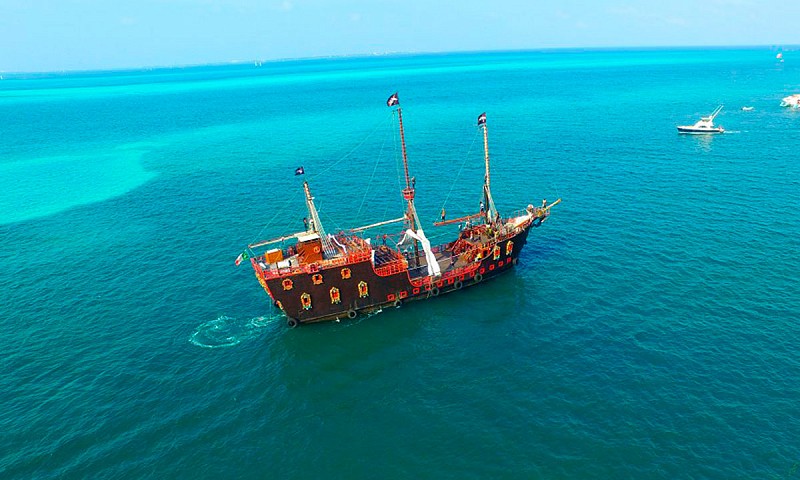 Whether traveling solo, family-style or with your significant other, booking a trip aboard the Jolly Roger Pirate Ship is a must when visiting Cancun. This fantastic show will impress everyone, no matter their age. Your reservation includes a live pirate show, acrobatic fight scenes, fireworks, and best of all, gourmet dining options and premium drinks.
The show takes place on board a replica of Columbus' "Santa Maria," which sails the sea on an epic adventure for a couple of hours. The night starts with welcome drinks and live music during the preparation to sail. The show begins shortly after leaving the shore, with the crew sharing a little-known story about pirates. Your previously selected gourmet dish will be served by your very own Pirate. To end the night, a party takes place on the main board, where all visitors get to sing and dance in pirate style!
Transparent Boat Tour
If you want to get closer to the ocean's creatures while enjoying your vacation with friends, this is the best experience you will encounter. During this hour-and-a-half tour offered by Get Your Guide, you will get on board a transparent boat and appreciate marine life as closely as ever. You will feel as if you were swimming right next to them! The tour also includes drinks, so you stay cool during the ride and enjoy the experience to the fullest. The tour takes place above the crystal-clear water of the Nichupte Lagoon. The guides speak fluent English and Spanish to answer any questions and solve any issues that may present during the ride.
Cancun's Underwater Museum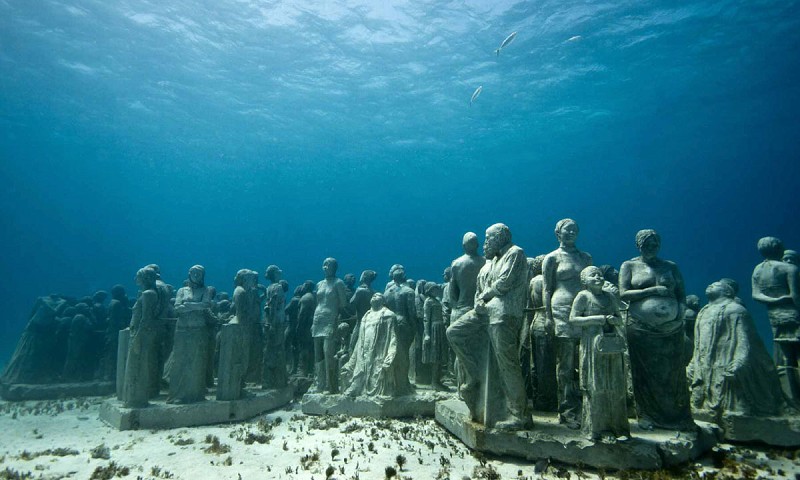 A (literally) hidden gem in the region. Also known as MUSA, this underwater museum, consisting of two galleries located two and ten meters deep, boasts almost 500 sculptures. Depending on your selected gallery, your tour starts at a different point. The tour for the first gallery begins at Nichupte Lagoon. Then, you will be guided directly to the ocean, where the experience continues on a snorkeling platform. For those not entering the water, there are other ways to take part in this experience: seeing MUSA is also available when booking a tour on a transparent boat or joining the jungle tour, where an experienced host will tell you the exact spots to look from.
The second gallery, which is deeper down, is in Machones, off the coast of Isla Mujeres. For this gallery, scuba diving is the preferred option. There are many diving tours and trips you can take in Machones. Other excursions depart from Cancun and Isla Mujeres, so book the one closest to you!
Ziplining through the jungle

Ziplining tours are your best option to experience a different take on Cancun's natural beauty. The ziplines in Cancun are long and fast, and feature some of the best views to be seen. You will pass through the jungle and mangrove, with the sparkling ocean in the distance. These tours offer the option to be coupled with other adventures, such as Jungle ATV tours, visits to nearby Cenotes, or Tequila Tastings, depending on your selected tour.
Swim with your favorite animals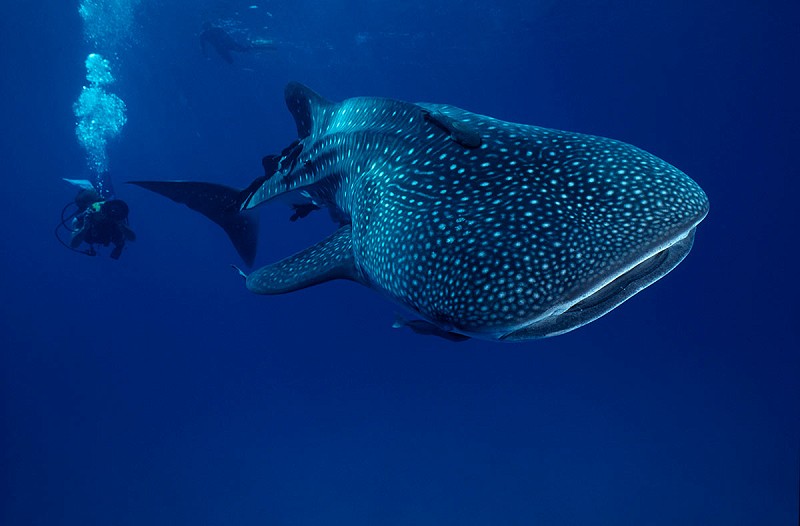 If you travel with kids, swimming with dolphins is a great option! You can visit sanctuaries where you can see and learn about these beautiful creatures and play with them. The specific experience depends on your selected tour, but they all occur at a special pool where one or two dolphins come and play with their human friends. You can also pay for a photo with the dolphins to take home. In some places, you can swim with turtles and whale sharks too!
So, there you have it! These top 5 tours in Cancun are a must when visiting this stunning destination, as they will take you on an unforgettable travel experience you will want to repeat more than once!