TierraLuna: The most Luxurious Shopping Village in Mexico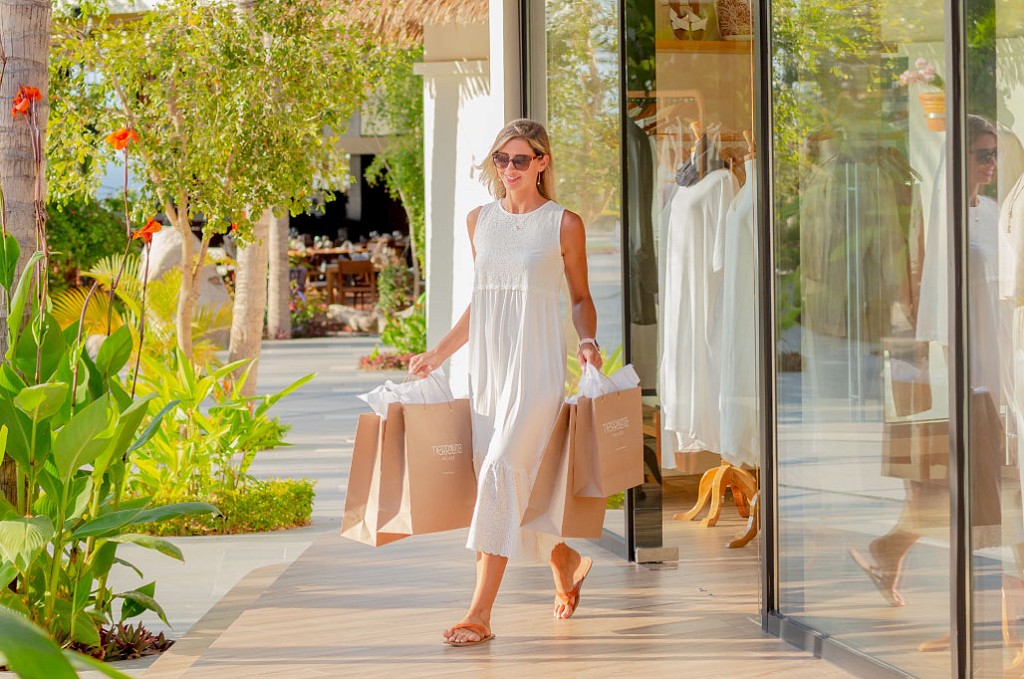 When booking a vacation at an all-inclusive beach resort, you expect it to have it all: exquisite signature restaurants, stunning suites with a captivating ocean view, relaxing experiences at a world-class spa, and daily activities to entertain all group members. However, have you ever wished for your resort to have a shopping villa where you can find that perfect something to enhance your stay in paradise or to take back home?
If so, and if you happen to be staying at TAFER's resorts in Cancun and Puerto Vallarta during your next vacation, be prepared to live the most luxurious shopping experience in Mexico ever!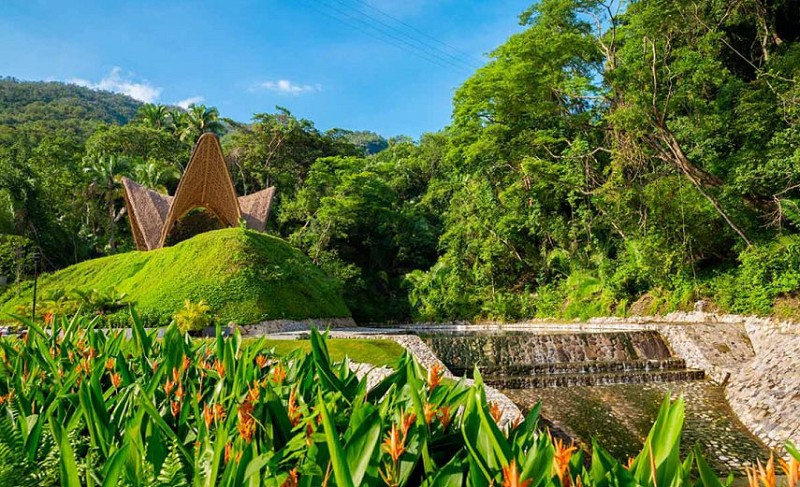 TierraLuna, a Botanical-Inspired Shopping Villa
Featuring nine specialty boutiques, a whimsical family carousel, outdoor venues for weddings or events, and specialty gourmet restaurants, including the best steakhouse in Puerto Vallarta, Karuma Gourmet Grill, TierraLuna is heaven on earth for those in search of unique experiences amidst the jungle.
Thanks to its location, TierraLuna in Puerto Vallarta happens to be the perfect place for a botanical garden to be located, which is why this unique space is ready to evolve into what soon will become a must-visit botanical garden in the region, where you will find a diverse selection of flora like: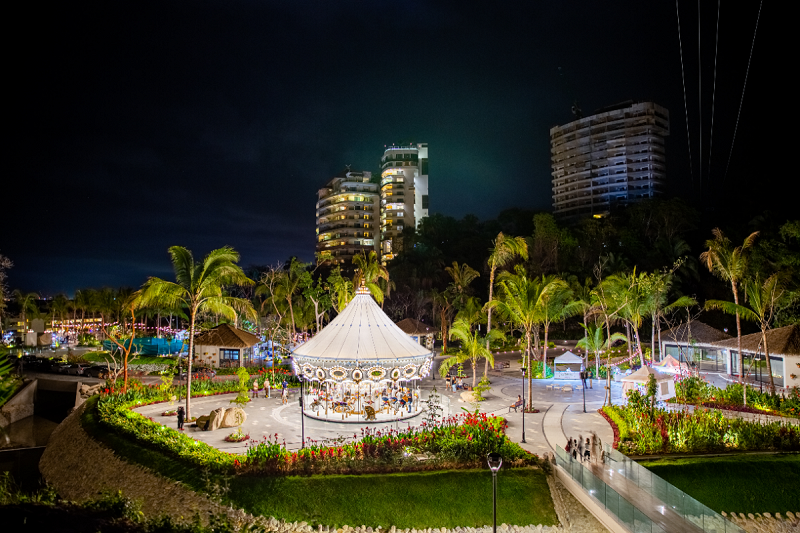 · Euphorbia Milii, or Crown of Christ is a thorny shrub that can reach 4.92126 feet in height native to Madagascar. Euphorbia Milii develops abundantly in ravines, lope, and terraces in partial shade and full sun.
· Plectranthus zuluensis, also known as Zulu Spur Flower, is part of the mint family Lamiaceae, native to southern Africa. It is a perennial and tender plant producing spikes of pale blue or mauve flowers on lime green foliage during spring.
· Adenium Obesum, or Desert Rose, is a shrub species belonging to the family Apocynaceae that develops mainly in tropical and subtropical regions from east Africa and Arabia.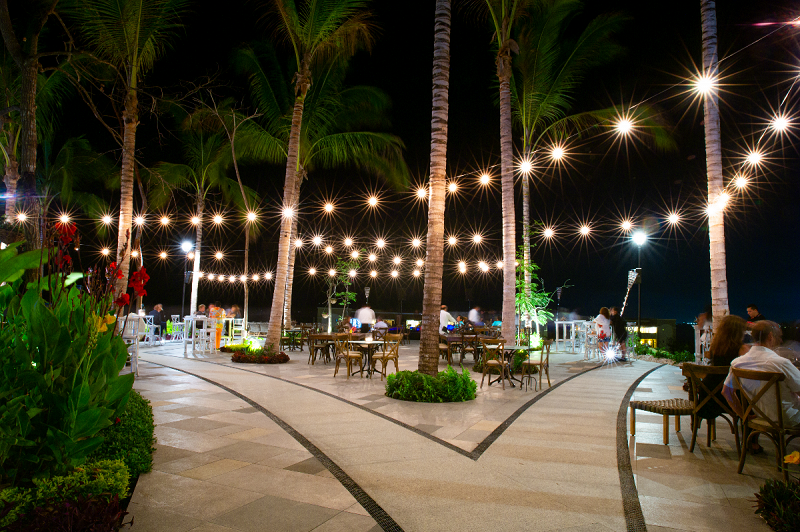 · Pseudobombax, or Shaving Brush Tree, is a genus of flowering plants in the family Malvaceae with 27 species found in South America.
· Calibrachoa Hybrida, also known as Petunia Hybrida, this type of plant is considered an annual plant depending on the weather of the area.
So, the next time you visit Puerto Vallarta, make sure to visit TierraLuna, and start your experience exploring all the flowers, trees, and bushes that give life to this massive garden by the beach; then, shop at the boutiques where you will find from ____ to ____. Refresh yourself with an exquisite cocktail at Karuma Gourmet Grill, and end your day with a magical stroll on the family carousel.
Pro tip: Be aware of your surroundings to capture a glimpse of the fauna of Puerto Vallarta, including colorful birds and playful deer.
TierraLuna's plan for Expansion
As part of TAFER's plans for expansion, a brand-new TierraLuna will be opened inside Garza Blanca Cancun's grounds, featuring specialty boutiques, restaurants, and a whimsical carousel for all guests,
members, and visitors in general to enjoy. As in Puerto Vallarta, Tierraluna in Cancun will also have unique venues for romantic wedding ceremonies and wellness events.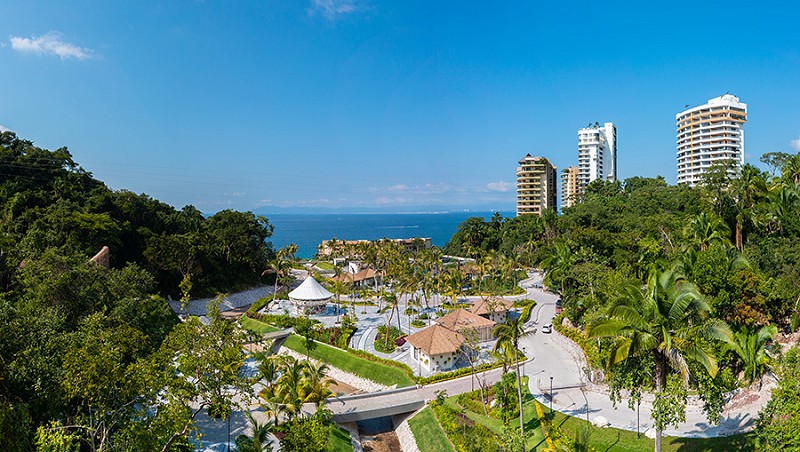 So, the next time you are visiting Puerto Vallarta or Cancun, make sure to plan a visit to TierraLuna! You will indeed spend beautiful moments surrounded by tropical jungles, deep green mangroves, and oceans as far as the eye can see ocean views.