City Happenings and Things To Do in Winter 2022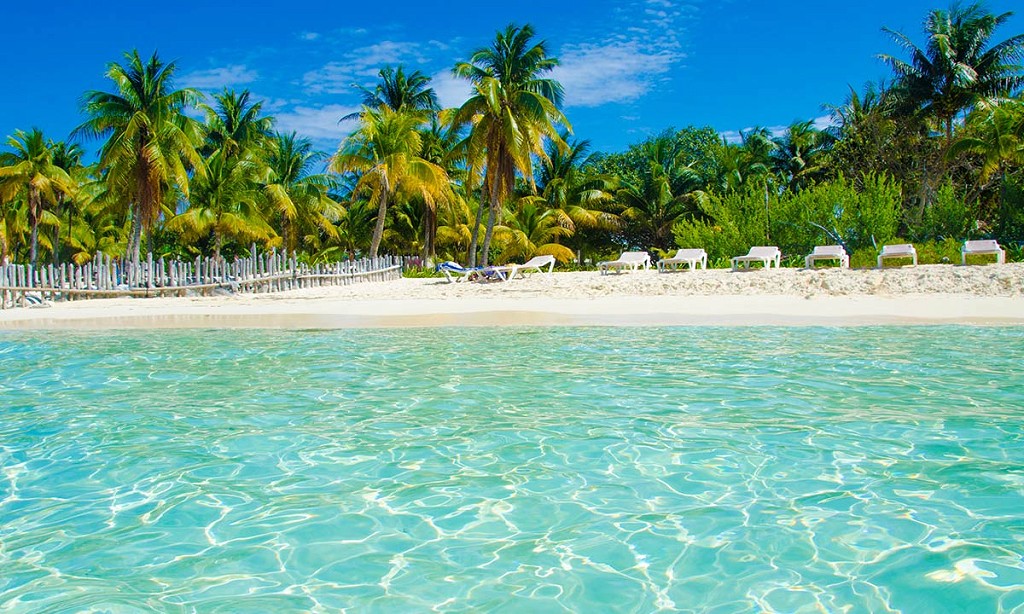 Escape the chill of winter and join us in paradise as we kick off the new year together! Whether you are planning to travel to Puerto Vallarta, Cancun, or Los Cabos, prepare for a vacation full of luxury, adventure, and relaxation. The options are endless as you plan and build the vacation that you need. Here are our top recommendations of events and activities to not miss out on during your dreamy winter vacation in the tropics.
Puerto Vallarta
· Tour Marietas Islands
Just a few miles off the coast of the Bay of Banderas lies one of the greatest gems of Nayarit, a collection of islands called "Islas Marietas". This protected National Park is home to some of the most diverse sea life in the region. Book a tour during the next few months to explore the region by boat with options to kayak, snorkel, or paddleboard at a select spot. Additionally, as December through March is peak whale watching season, there is a very good chance you'll be able to spot some humpback whales along the way!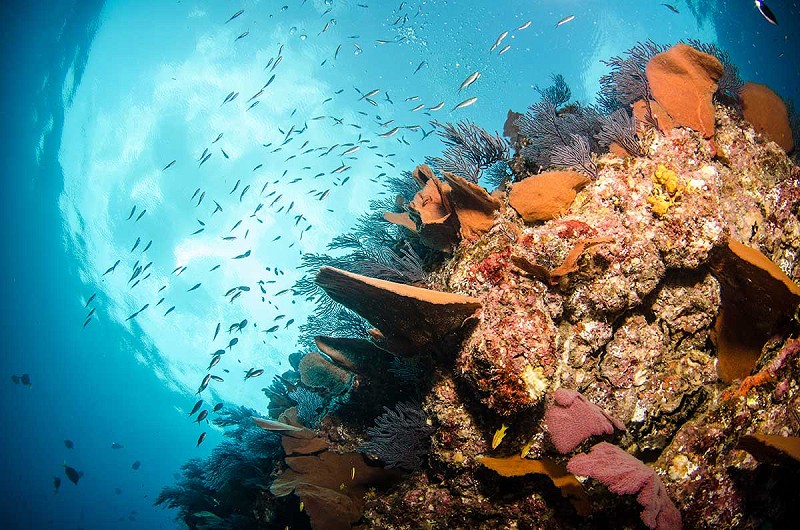 Made famous for its objective beauty and popularity on social media, the "Hidden Beach" or "Lover's Beach" is one of the top attractions at Marietas Islands. Through natural erosion, the secret beach is almost completely encased by an outer crater, making it generally very difficult to spot, but an ideal location for selfies and Insta-worthy photos. When booking a tour to Marietas, be sure to select the "Hidden Beach" option, as many tours to Marietas Islands charge an extra fee to enter the Hidden Beach. Do not automatically assume it is included.
· Mirador Cerro de la Cruz (La Cruz Lookout - Downtown Puerto Vallarta)
The landscape of Puerto Vallarta is truly spectacular. Just a short hike from the Malecon lies the viewpoint of Cerro de la Cruz. Easily distinguished by the red and white communications tower at the top, the hike up lasts anywhere from 15 to 40 minutes depending on your pace. Though it may seem far, don't be daunted as you are free to climb at your own pace. The observation deck boasts one of the best 360 degree views in the city. We can guarantee you won't regret making the trek.
To get there, make your way to Abasolo Street in the Malecon which runs parallel to the ocean. From here, as you face inland, start making your way up the slope. After crossing Guadalupe.
Sanchez Street, you will arrive at Miramar Street where you'll conquer some stairs and be directed further along a stone path. You will know you are close as you reach the base of the cable car which operates during high season from 6:00 am to 10:00 pm.
· Vallarta Botanical Gardens
For a unique experience, sure to impress both couples and families. From Garza Blanca Preserve, the gardens are a short 25-minute drive south of the city. Just past the small town of Boca de Tomatlán, you'll arrive at Vallarta Botanical Gardens "Jardin Botanico de Vallarta". This botanical sanctuary has become famous for its incredible collections and presentations of native Mexican flowers and plants. Here you'll find incredible variety: from cacao, agave, and vanilla, to cacti, magnolias, and one of Mexico's largest public collections of orchids. Several species of parrots and hummingbirds occupy the space bringing even more life and vibrancy to this already picturesque display. The grounds have expanded in recent years to give you a whole afternoon of fun. After seeing the gardens, explore one of the many hiking trails, stop in at the restaurant for lunch, or check out the designated swimming area.
From January until March the gardens will be open 7 days a week from 9:00 am to 6:00 pm with the restaurant closing at 5:00 pm. The Vallarta Botanical Gardens are a non-profit organization, meaning that the admission costs go directly towards the support of the gardens and other local conservation efforts. Daily admission is 200 pesos per adult.
Los Cabos
· Tasty Tuesdays
On Tuesday evenings, make your way down to the heart of San Jose del Cabo for an exclusive, gastronomic experience in District 23400. This district, historically named after the postal code of San Jose, has become a hub for world-class chefs, exceptional restaurants, and special cultural events. Hosted weekly to showcase the incredible combination of talented chefs and local creativity, Tasty Tuesdays will bring your senses to life as you taste your way through dishes made by the best chefs of Baja. Each Tuesday, select restaurants offer a set menu with two or three signature dishes for a discounted price, giving visitors the chance to explore the culinary identity of the region.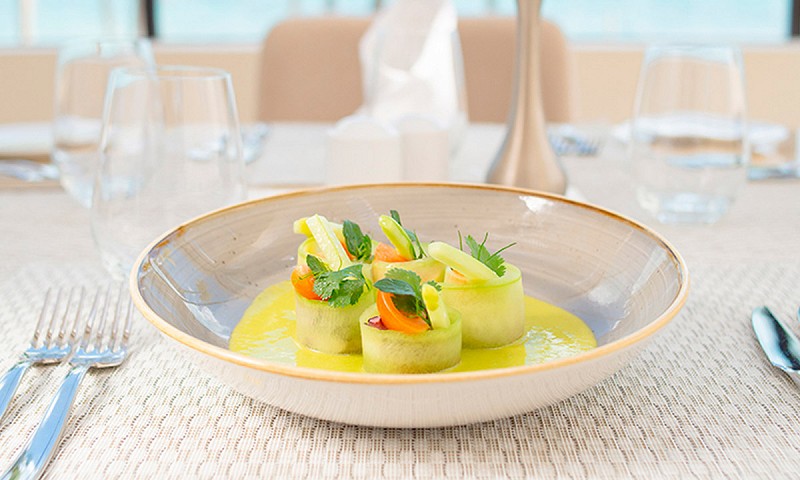 · Wild Canyon
While rest and relaxation are important, are you ready to engage your adventurous side while staying with us in Los Cabos? Look no further than Wild Canyon Adventure Park for a family-friendly experience just a 15 minute drive away from Garza Blanca Resort & Spa Los Cabos. Here you'll have access to almost every adventure sport you can think of. From ziplines and hanging bridges, to ATVs and a giant swing and a bungee jump, the options are truly endless.
You'll also have the chance to come in contact with some incredible wildlife as Wild Canyon offers horseback rides, camelback rides, and a small wildlife sanctuary for you to explore. If you don't want to miss out on any of these experiences, an all-inclusive park pass is available to give you full access to the activities mentioned above. Make the most out of your day, with a one-stop-spot for adventure, just minutes from our Garza Blanca Los Cabos resort.
· Visit Todos Santos
After an hour's drive north from Garza Blanca Los Cabos you'll arrive in the magical village of Todos Santos. Literally named as one of Mexico's "Pueblos Magicos" this place truly lives up to the name with colonial architecture, fresh food, and uncrowded beaches. Start the trip with a visit to the main plaza and Mision de Nuestra Señora del Pilar to get a sense of the town's history. The mission was built in 1723 and is located directly across the street from the plaza. Spend the rest of your afternoon exploring the streets by foot (as the town is completely walkable) and perusing the shops for the beautiful handmade, local crafts. With just a one hour drive back to Cabo San Lucas, Todos Santos is the perfect day-trip destination to break away from the crowds.
Cancun
· Visit Chichen Itza
Did you know that Chichen Itza is a UNESCO World Heritage Site and one of the new 7 wonders of the world? The name Chichen Itza refers to the stunning collection of ancient Mayan ruins located on the Northern Yucatan Peninsula, just 3 hours west of Cancun. You may have seen photos of the brilliant El Castillo pyramid, which still stands almost completely intact at the center of the site. Archeologists date these ancient structures all the way to the year 600-750 A.D. Although you can explore the site for yourself, it is recommended to book a tour to learn about the history and gain a better understanding about the site itself. Many tours leave directly from Cancun.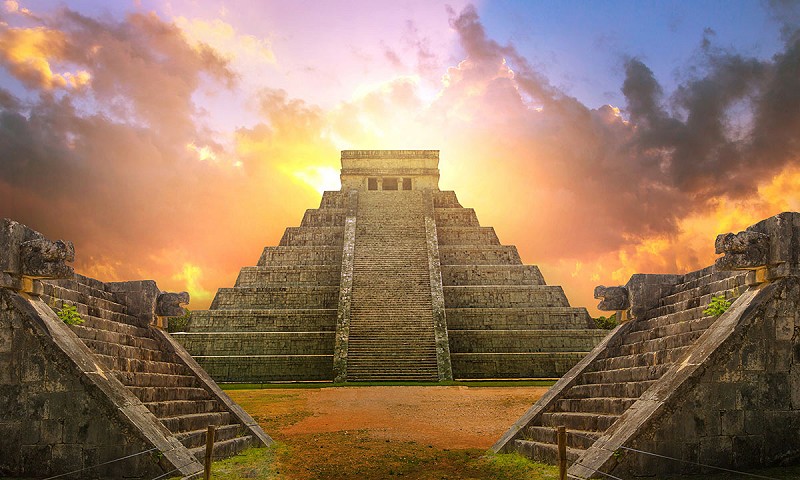 · Wander Around Market 28
The beauty, flavors, and diversity of Market 28 is indeed something that you don't want to miss. Located in downtown Cancun and featuring roughly 600 vendors, there is truly something for everyone. Spend the afternoon or evening shopping, eating, and browsing the stalls for various fabrics, textiles, leather products, and more. While most products come without a price tag, bring some cash with you and be prepared to barter the price. There are markets nearby with similar names such as Plaza 28 and Market 23 so be sure that you specifically make your way to Mercado 28 (located behind the Super Aki store).
· Day Trip to Isla Mujeres
Break away from the mainland for a day to explore the stunning Isla Mujeres. Translating to "Island of Women" the island was originally dedicated to the Mayan goddess of fertility, Ixchel. To get there, take the 30 minute ferry over from the Puerto Juarez ferry terminal and explore the temple and other historical sites for yourself. Be sure to make a stop at the island's central beach, Playa Norte, which has been previously ranked as one of the best beaches worldwide. Explore some amazing restaurants, the Punta Sur National Park, and more. You'll return feeling refreshed and better informed about Cancun's cultural heritage.
All of these adventures, and more, await! Book now in Puerto Vallarta, Los Cabos, or Cancun and start the new year off right. We will see you soon in paradise!