Snorkel Tours in Cancun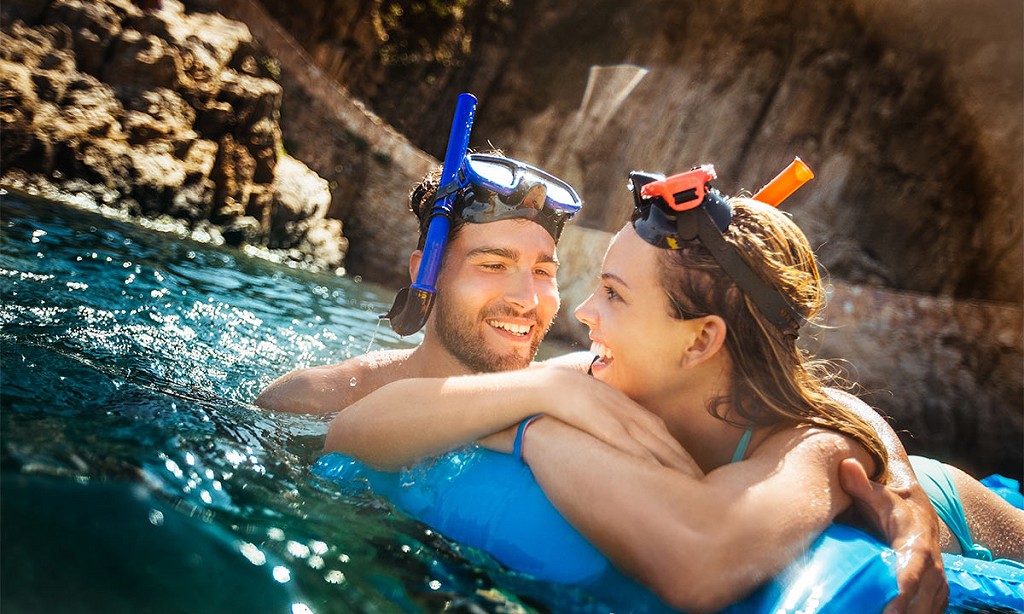 Cancun is a beautiful destination renowned for its crystal-clear turquoise waters. You will love snorkeling in and around Isla Mujeres, which is teeming with colorful tropical fish. During your snorkel tour you will not be disappointed by the variety of reef fish that will calmly swim around you as you float. You will have the opportunity to see blue striped grunts, angelfish, Trumpetfish and many more species. Sea turtles are also a wonderful sight to come across while snorkeling in Cancun.
The water temperature in Cancun is pleasant all year round. When the water is calm and the skies are blue, the water is so clear that it provides good visibility to glimpse the lively underwater world. If you have never snorkeled before, it is very easy to learn. Actually, if you can swim, you will find snorkeling an easy and enjoyable activity.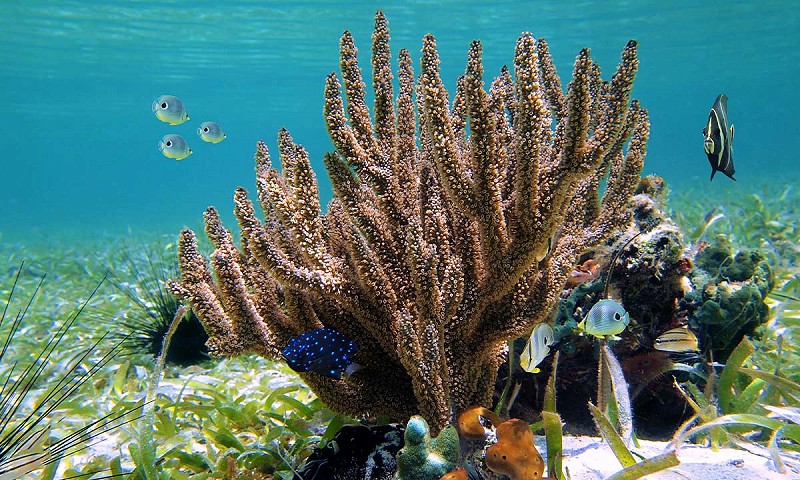 The water activities hut located on the beach at Villa del Palmar Cancun provides complimentary snorkeling equipment, just make sure you bring a form of ID with you to rent it. While you will spot some fish snorkeling at the resort´s beach, we recommend taking a snorkel tour further out and closer to the reefs where you will have the opportunity to spot a wider variety of fish. It is a great place to practice though, if you are a complete beginner.
There are two snorkel tours that conveniently depart from the pier located right on the beach.
For a half day tour, you will be picked up from the pier in a panga and it will take you to the Water Sports Center located just 5 minutes away. There you will meet your guide, get fitted for your snorkel equipment, and be given a locker to store your belongings. The tour lasts approximately 2 hours and you will stop at three amazing snorkeling spots including a virgin reef with a few underwater sculptures, a secret spot where you can swim with sea turtles, and lastly, you will visit a shipwreck, which is full of many schools of fish and colorful corals. At all three spots you will encounter a magical array of marine life.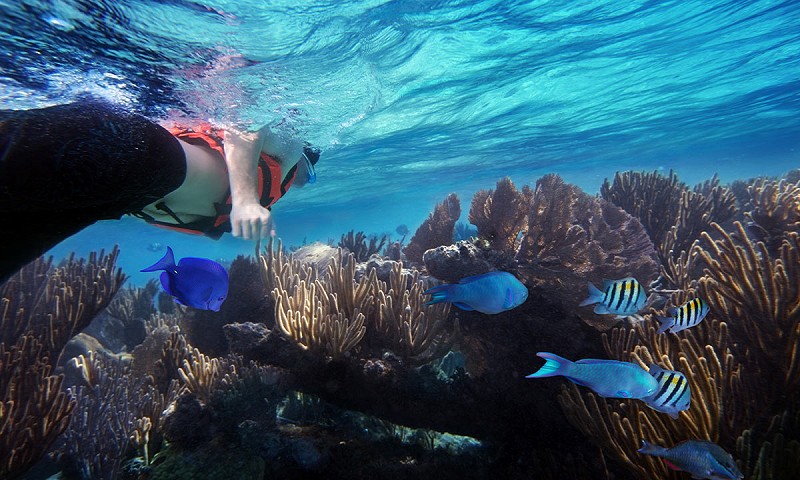 If you would like to spend a full day out on the Caribbean Sea, we recommend a full day sail and snorkel tour aboard a luxury catamaran, where you will enjoy a spectacular sailing day in the Mexican Caribbean. The Catamaran will pick you up from the resort pier. The tour lasts 7 hours and includes a coffee break and cookies, an open bar on board, snorkeling at a coral reef for approximately 40 minutes, and a 3.5 hour stop in Isla Mujeres, where you will have the opportunity to sightsee and enjoy a buffet lunch and open bar at a beach club. The Catamaran will drop you back off at the resort pier.
Members can book their tours directly from the agency located next to Palmita Market & Deli. Depending on your membership level, you may be entitled to receive a discount on your tour. There are two entrances, one for members, and one for non-members. Make sure you use the one for members for shorter waiting times.
If you plan to visit between May and September, don´t miss out on the opportunity to swim with whale sharks in the waters north of Isla Mujeres.
Whether you are new to snorkeling or have done it many times before, you are sure to have an incredible snorkeling experience, that will not compare to any other, in the world´s most beautiful sea, just don´t forget to bring your sea sickness tablets!