Seaside Surfer Town Sayulita: The Perfect Day Trip
One of the best parts about visiting Puerto Vallarta is its close proximity to quaint towns that each have their particular charm. When you stay at Hotel Mousai or Garza Blanca Preserve, there are several towns to visit that will make the perfect day trip, such as San Pancho, San Sebastián del Oeste, and Sayulita. This article will delve into all you need to know about visiting Sayulita. Next time you are in Puerto Vallarta, make sure you plan a day trip to this hipster town known as the Mecca of surf.
Sayulita is a 1 hour and 40-minute drive from Garza Blanca Preserve, and well worth the trip. You could leave early in the morning and be back before the sun sets. Known for its stunning beaches, surfer lifestyle, colorful markets, and diversity of its gastronomy, Sayulita is the perfect destination for any traveler looking to go on an adventure and enjoy a fabulous day trip. Whether you decide to hike to San Pancho, enjoy a wonderful lunch and shopping spree, or learn how to surf, you are sure to have a great day! Here is a list of our favorite things to do in Sayulita:
Learn to Surf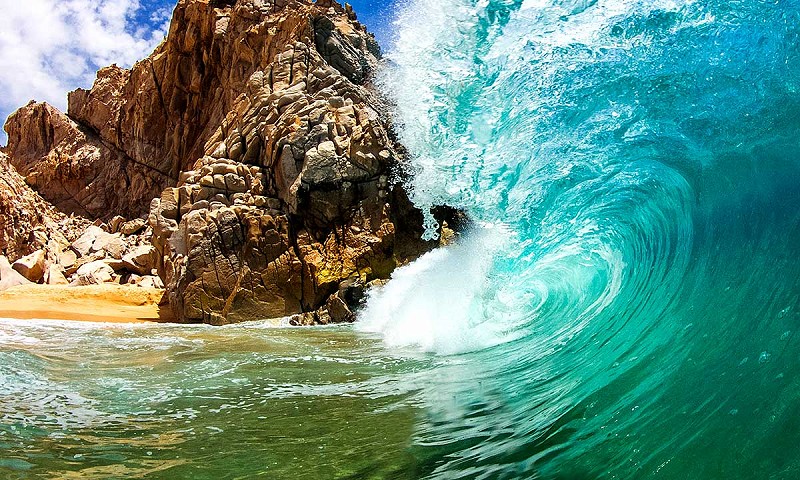 Sayulita gives off a chill, surfer vibe and the reason for that is that it was the surfers who originally put Sayulita on the surfer map. If you want to be part of the surfing cool crowd, the main beach, Playa Sayulita, has gentle waves perfect for beginners learning to surf. The waves are big enough that you can stand up, but still small enough not be intimidating. Lunazul Surf School & Shop is located on the main beach and has amazing instructors that have been teaching people to surf since 2004, when its doors first opened. If you want to experience being one with the waves, Sayulita is a great place to learn how to surf, the right way.
Mountain Bike on Sayulita Trails
For mountain biking enthusiasts, the Malpaso Singletrack Trails near Sayulita were specifically built for mountain biking by WildMex, an adventure company based in Sayulita. WildMex offers guided mountain biking tours on trails through the lush jungle that are suitable for both beginners and advanced riders. It's the perfect way to spend the day connecting with nature and getting some good exercise in too!
Hike to San Pancho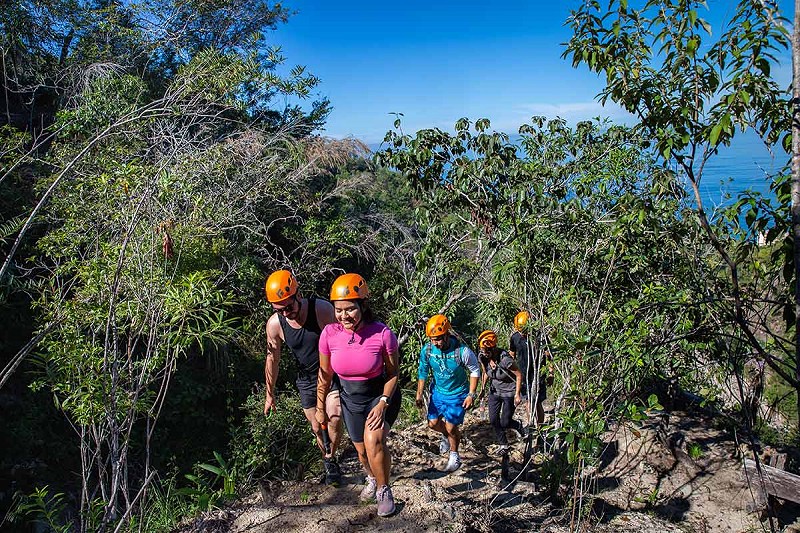 If you want to go for a beautiful scenic hike, that is not too strenuous, through jungle trails and relax on a secluded beach, you will love the hike from Sayulita to San Pancho. The distance is 4 miles one way from the Sayulita town center and takes approximately 2.5 hours depending on how fast you hike. To find the trail head, head north along Avenue del Palmer, the street that runs through the center of town, until you reach a dead end that leads to the trail. The trail is not marked, but it is obvious and well kept, and you are not likely to get lost once you are on it. Then simply keep following the trail. The trail will take you to Playa Malpaso, a beautiful beach, where you can take a break. You can either continue your hike along the beach or through the jungle trail. We recommend that you bring a liter of water with you and wear decent footwear, not flip-flops. Once you arrive in San Pancho, you can enjoy a reenergizing lunch on the beach and either take a taxi back to Sayulita (if you rented a car) or take a taxi back to the resort.
Take a Perfect Instagram Selfie
One of the most important things to do while on holiday is to get that perfect Instagram selfie. If this is a must on your list, you will definitely want to stop and take a photo on Calle Delfines beneath the colorful flags, called "papel picado". After getting your perfect selfie, you can reward yourself with a delicious lunch.
Taste Local Foods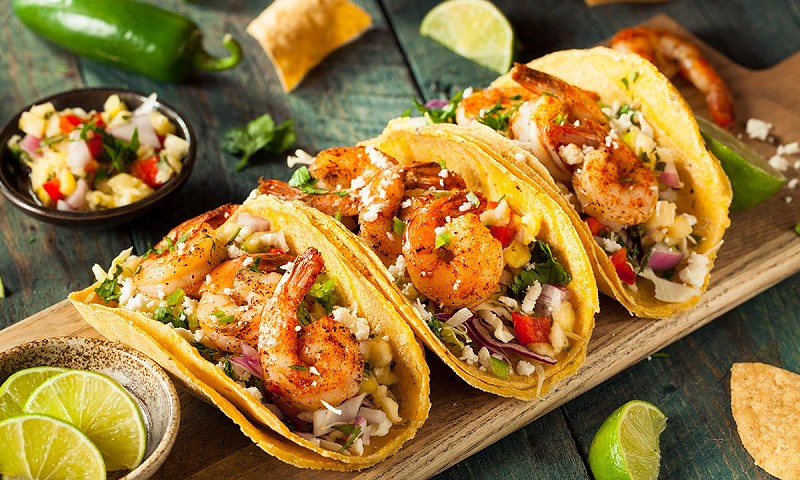 The best way to experience a culture is through its cuisine and there is no doubt that Mexico is a haven for foodies. In Sayulita, you will find a wide variety of restaurants, cafés, and ice cream stores. There are local restaurants that serve anything from traditional Mexican cuisine to international favorites, as well as cute little taco bars, making it a diverse place to intrigue your palate. For traditional Mexican cuisine, we recommend Don Pedro's, which sits right on the beach under a huge palapa roof and serves delicious food for breakfast, lunch, and dinner. If you are craving a sumptuous wood fired pizza, you will want to stop at La Rustica. And if you just want to taste pure happiness, Wakika Heladeria Sayulita on Avenida Revolucion 40 is the place to go for an ice cream to cool off.
Relax on the Beach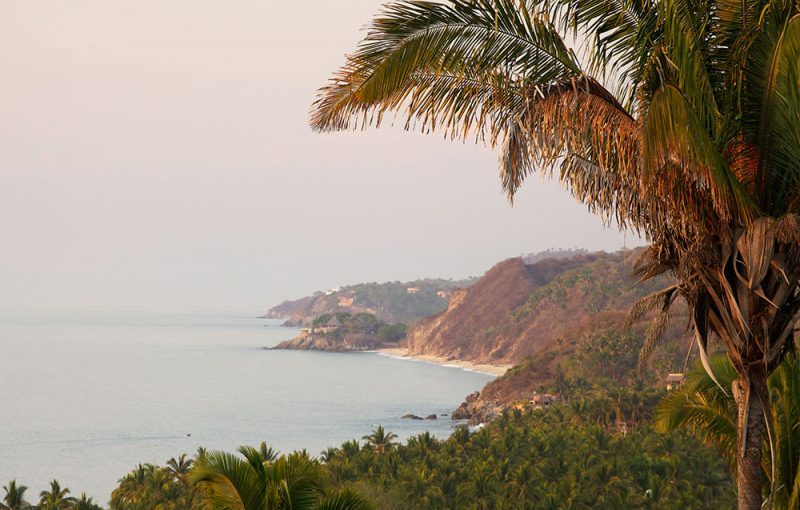 The main beach in Sayulita is the center of all the action. If you want to enjoy a laid-back day in the sun, you can go to one of the restaurants on the beach, which offer free sun loungers to use for the day available with a minimum spend. Then you can secretively people-watch behind your sunglasses while relaxing in the shade under your beach umbrella. Make sure that you apply plenty of sunscreen and drink plenty of water to avoid getting dehydrated. Be prepared that beach vendors will be walking past trying to sell you anything from Mexican blankets to shrimp on a stick. If you crave a more secluded beach experience, head to Playa Escondida, a secret gem of the Nayarit coast that is very low-key.
Shop at the Hippie Market
You will know you have arrived at this market, when you spot a colorful handmade sign saying "Hippie Market". You will find this market located along the river's edge next to the baseball stadium, and it is open every day. The market sells traditional Mexican handicrafts made by local artisans. The unique items you find there make excellent souvenirs and gifts. You will find handmade jewelry, giant dreamcatchers, Huichol art, clothing, and much more. This cute, colorful market is definitely worth checking out. Just make sure to bring cash with you and the vendors do not accept cards.
Learn about the Huichol People
The Huichol people, who refer to themselves as "Wixárika" are descendants of the Aztecs. They are an ethnic group spread throughout Mexico living in the states of Nayarit, Jalisco, Durango, and Zacatecas. Many also live in the mountains and have been there dating back as far as 15,000 years. They have preserved ancient practices and are proud of their heritage and traditional ways. The Huichol make many forms of art, specializing in crafts such as embroidery, beadwork, and yarn painting. Stop by Tierra Huichol, an art gallery and gift shop, that not only promotes Huichol Art, but also teaches you about their culture, history, and traditions.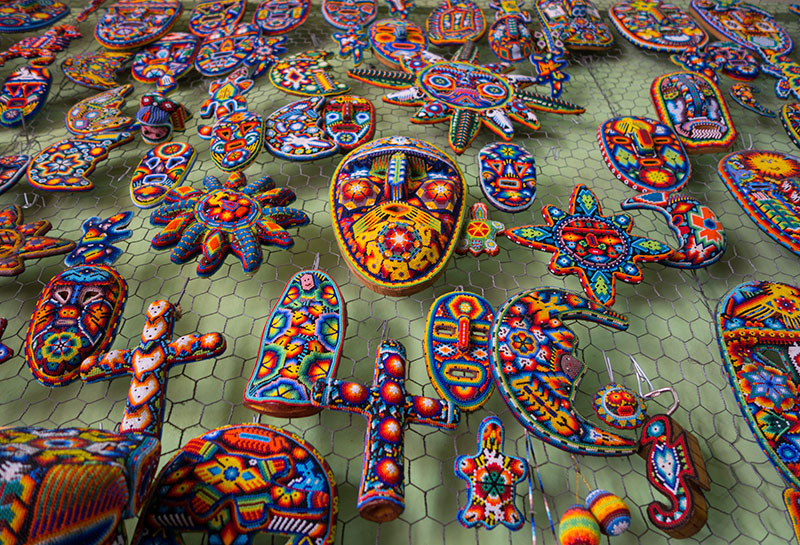 If you are looking for options to enjoy the perfect day trip on your next vacation in Puerto Vallarta, visiting Sayulita is an experience that you really don't want to miss!