Mexico's Hidden Treasures
Mexico is a vibrant country with abundant beauty and culture to offer its visitors. The magic of Mexico can be found in its fascinating ancient traditions, stunning artisan handicrafts, remarkable landscape, abundant marine life, delicious local cuisine, and welcoming atmosphere present throughout the country.
If you're seeking new experiences beyond the typical tourist trail, this comprehensive guide to the hidden treasures of some of Mexico's most amazing destinations is perfect for you! Embark on an adventure off the beaten path to discover the hidden gems of Puerto Vallarta, Los Cabos, and Cancun, unveiling the exciting culture and diverse landscape of Mexico.
Let's dive right in! Be sure to add these hidden treasures to your travel bucket list when visiting Mexico!
Puerto Vallarta


Explore the Local Barrios of Puerto Vallarta
Experience the rich local culture and authentic Mexican cuisine by spending a day exploring the locals' popular spots and hidden gems, such as Emiliano Zapata and Gringo Gulch. With its cobbled streets and old houses, these neighborhoods offer unique charm and allure. At Gringo Gulch you can catch a glimpse of the iconic bridge connecting the former homes of Elizabeth Taylor and Richard Burton, now transformed into Casa Kimberly, a boutique hotel.
Take a Day Trip to Yelapa to Explore Nature
Head to the secluded and beautiful coastal village of Yelapa, accessible only by boat. Enjoy snorkeling, visiting the turtle sanctuary, hiking to waterfalls, and strolling through colorful markets filled with local crafts and delicious Mexican cuisine. A scenic 30-minute water taxi ride from Boca de Tomatlán beach (which is 10 minutes away by car from Garza Blanca Preserve Resort & Spa) will take you to Yelapa. That's the only way to get there!
Visit Faro de Matamoros Lighthouse

Explore the historic Faro de Matamoros Lighthouse and enjoy panoramic views of the city and coastline of Puerto Vallarta. The lighthouse, which operated from 1932 until 1978, is located just over a mile from Garza Blanca Preserve Resort & Spa and Hotel Mousai Puerto Vallarta. A ten-minute taxi ride will drop you at the lighthouse, which is just opposite Gringo Gulch.
Los Cabos


Take a Day Trip to Todos Santos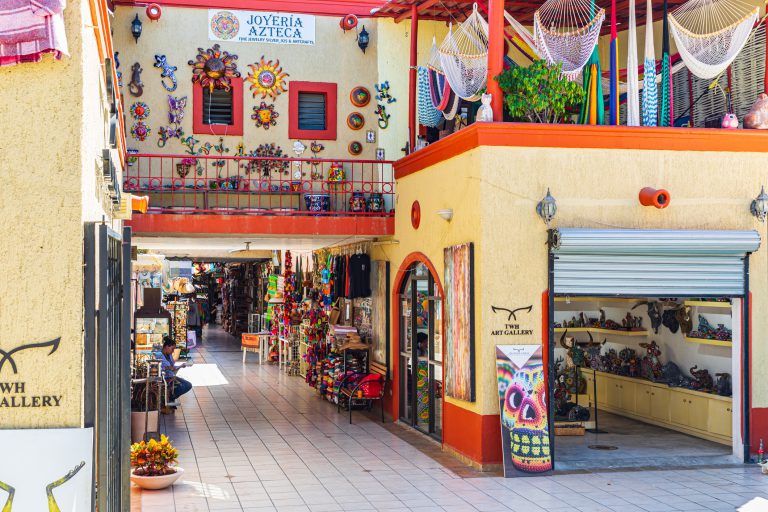 Enjoy a chilled day trip to Todos Santos, a charming surf town known for its art galleries and boutiques. Its historic downtown and main square, surrounded by colonial buildings, are also worth the visit. Explore the picturesque streets, step into the iconic Hotel California, and try surfing, whale watching, or turtle spotting. Todos Santos is about an hour and 15 minutes drive (60 miles) from Garza Blanca Resort & Spa Los Cabos.


Snorkel the Vibrant Coral Reef at Cabo Pulmo National Marine Park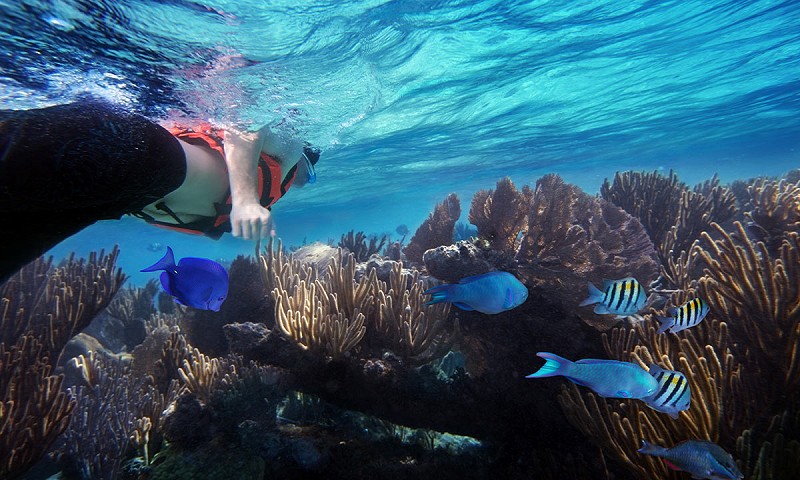 Experience ecotourism by snorkeling or scuba diving in the crystal-clear waters of Cabo Pulmo, the world's second-largest coral reef. It's home to a very diverse marine life, including sharks, sea turtles, stingrays, sea lions, and humpback whales. The drive from Garza Blanca Resort & Spa Los Cabos will take around 2 hours (80 miles). A day trip to Cabo Pulmo National Marine Park (a UNESCO World Heritage Site) is one of the top things to do in Cabo.
Give Sandboarding a Try and Ride the Dunes
Baja California is famous for its ocean waves, but did you know it's also popular for riding its sand dunes? Get a dessert adventure close to the seashore! Cabo's expansive coastal dunes offer ideal conditions for sandboarding, which is basically like snowboarding – but on the sand! Several companies offer sandboarding tours, including transportation, equipment, and instruction.
Cancún
Explore the Wildlife at Croco Cun Zoo
Get up close and personal with fascinating wildlife like jaguars, crocodiles, and monkeys at Croco Cun Zoo, a fun family-friendly activity. Your kids will surely love its amazing interactive program. They can chat with chirpy parrots, feed the white-tailed deer, and hold baby crocodiles and snakes for pictures. Add this to your Cancun activity itinerary and enjoy family time while your kids learn and have fun! Besides, it's just a 45-minute (26-mile) drive from Villa del Palmar Cancun to Croco Cun Zoo.
Explore Cancun's Open-Air Art Gallery of Exciting Street Art
A new urban art project in downtown Cancun is giving tourists a reason to skip beach activities for a day. Stroll along Avenida Bonampak and Calle Lopez Portillo in downtown Cancun to explore the vibrant street art scene. Downtown Cancun is a short 10-minute (5-mile) drive from Villa del Palmar Cancun. The colorful, enormous public murals created by
celebrated street artists from Mexico and worldwide popping up all over Cancun are worth the ride.
Day Trip to Cozumel's Magnificent Coral Reefs
Escape to Cozumel for adventure and underwater exploration. Cozumel's Palancar Reef is a component of the Mesoamerican reef system, ranking as the world's second-largest reef, where an outstanding assortment of marine life lives, including seahorses, butterfly fish, squirrel fish, parrot fish, sea fans, and numerous other fascinating creatures. To make the most of the day, leave Villa del Palmar Cancun early. Board the ferry to Cozumel in Playa del Carmen, one hour (45 miles) away, and then enjoy the water ride on the Caribbean for another 45 minutes.
When you visit any of our Tafer Beach Resort destinations in Cancun, Los Cabos, or Puerto Vallarta, you'll experience the beauty and cultural richness of Mexico. If you have any questions about tours or activities, please contact Member Services at 1-800-852-4755.
Step off the beaten path and immerse yourself in a magical journey through Mexico to discover all its hidden treasures. Mexico offers so much more than resorts and dream-like beaches; it has a natural landscape and rich traditions of art, handicrafts, music, and cuisine to offer its visitors.