City Happenings & Family Activities To Do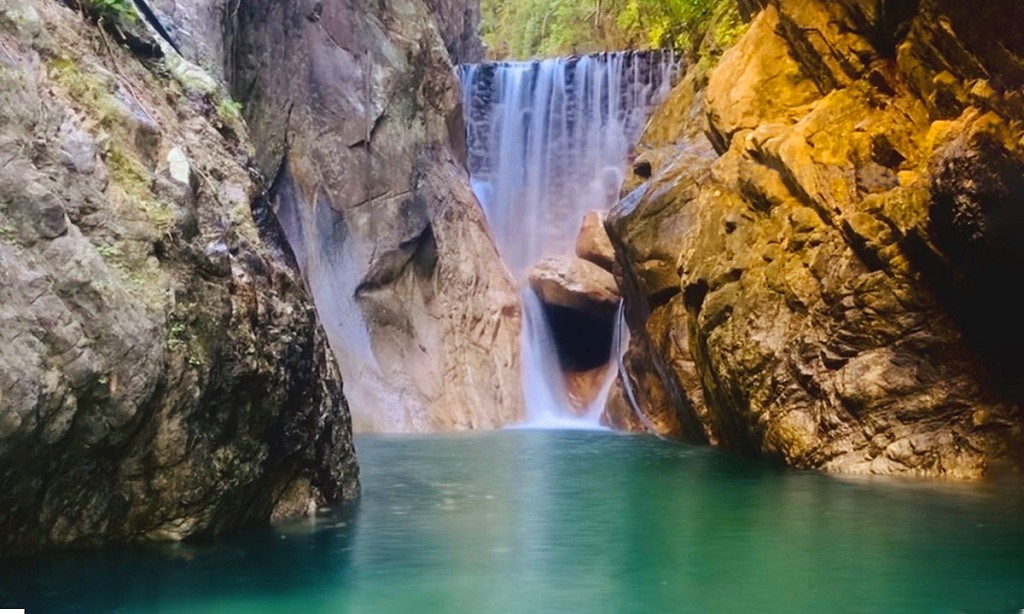 The close of spring and start to the summer season mark one of the absolute best times of the year for a luxurious Mexico getaway. As the peak tourist season comes to a close, you'll get to experience the incredible beaches, gastronomy, and activities of the region without the crowds. Temperatures remain mild for another month or two before heating up, making now the right time for the vacation of your dreams. Join us in one of our award-winning resorts in Puerto Vallarta, Cancun, or Los Cabos. Here is our dynamic list of best events and activities to take advantage of throughout May and June.
Things to do in Puerto Vallarta
El Festival Cultural de Mayo
As you may already know, Mexican culture is one of color and festivities. So it should come as no surprise that celebrations can last for weeks or even a month at a time. Annually in the state of Jalisco, the entire month of May is dedicated to honoring the state's rich local heritage. Named el Festival Cultural de Mayo, expect to find notable artists, bands/musicians, and even actors participating in various performances. Especially now, with larger scale events permitted by health and public authorities, expect concerts, exhibitions, film screenings, dance performances and even food tastings. Keep in mind however, that different pueblos will have different event dates and agendas throughout the region, so be sure to ask around upon your arrival. Nevertheless, be sure you spend the 31st of May in Puerto Vallarta Centro as this day marks the town's founding anniversary. You won't want to miss out on this grand finale to el Festival Cultural de Mayo.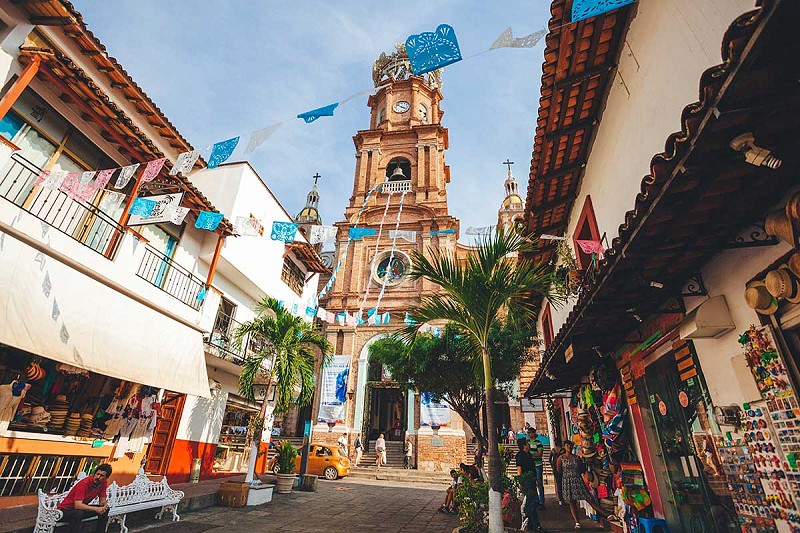 Hike to Las Animas
While afternoons spent lounging by the pool or on the beach are more than encouraged, you may find yourself eager to get out and explore some of the breathtaking scenery around you. Lush jungle and crystalline waters make Puerto Vallarta one of the most stunning areas in the region, so take in the views from the south end of the bay starting in Boca de Tomatlan and ending at Playa Las Animas.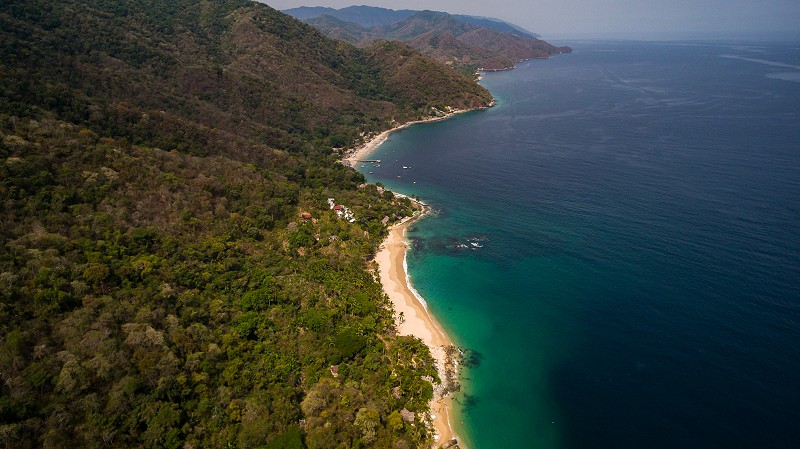 The 3 mile (roughly 2-hour) hike to your destination will guide you along a well-marked trail, along the water and through beautiful, mountainous and coastal scenery. Along the way be sure to stop at one of the several unmarked beaches to cool off and enjoy a moment away from the crowds. Be sure to bring plenty of water and snacks with you so that you can enjoy your own pace before catching a meal at one of the restaurants at Las Animas.
To get to Boca de Tomatlan from Garza Blanca Puerto Vallarta, either catch a bus on the main highway or call a taxi for the short 15-minute drive. Walk down to the dock where any one of the boat drivers will be able to point you in the direction of the trailhead. From Las Animas you can either catch a water taxi back or, if you are feeling especially ambitious, return on the same trail.
Go Shopping on the Rio Cuale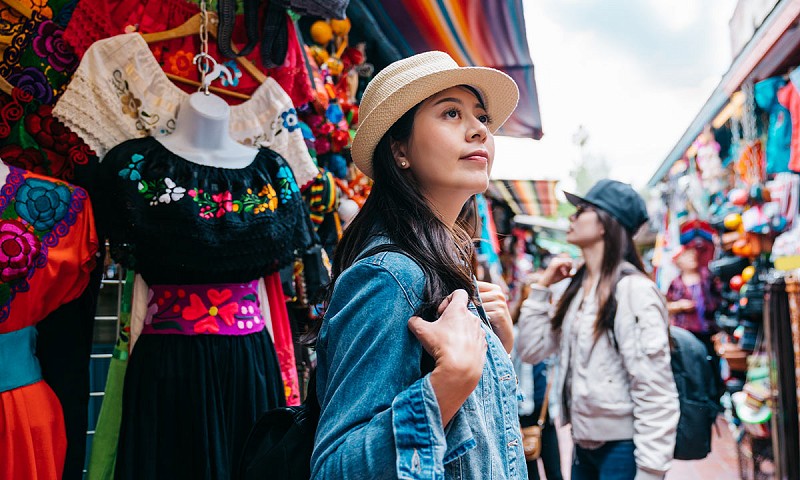 The creative spirit of Puerto Vallarta is evident not only in the beautiful city streets and colorful architecture, but also through the work of talented artisans and craftsmen. While staying in Puerto Vallarta, be sure to venture into the heart of the city along the Rio Cuale, where you'll find a whole market bustling with vendors and beautiful handicrafts. You'll find everything from artisan carvings and hand-woven tapestries, to silly t-shirts and mugs, making it the perfect place to spend the afternoon picking up a few gifts for yourself or loved ones back home.
Located in between the Malecon and Zona Romantica, cross the swinging bridge located next to Cafe Roma. Just be sure not to arrive too late into the afternoon as the vendors tend to pack up a few hours before sunset.
Los Cabos Best Activities
Los Cabos Open of Surf
Said to be the best professional surfing event in all of Mexico, the Los Cabos Open of Surf has become a "must-see" for international surfing fanatics, music lovers and party-seekers since its creation in 2013. Held annually in June, the competition is coupled with a live musical festival and gastronomic fair to keep the energy high and both participants and spectators consistently engaged.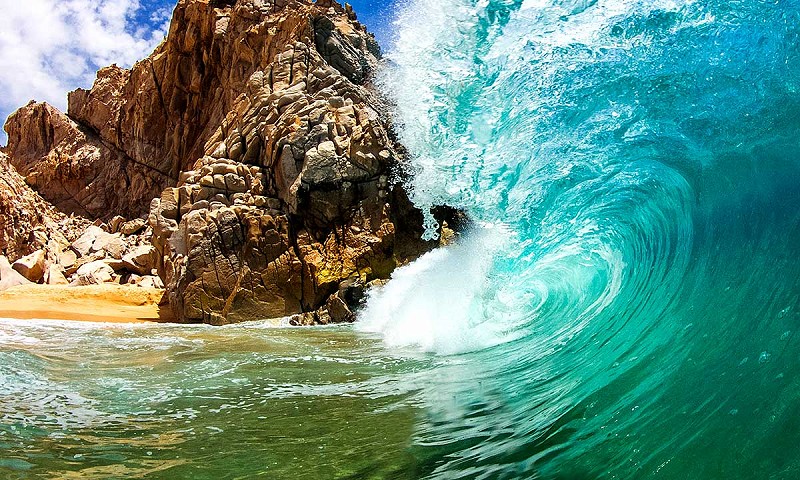 The exhibition-style tournament has built a special culture around the event over the years, where athletes feel comfortable to express their love for the sport, and spectators get to share in the celebration of it as an art form.
All the magic takes place at "Zippers," the world-famous surf spot in Los Cabos, where various tents, stages, and seating areas are set up for this most beloved weekend. 2014 brought the addition of the high-caliber women's brackets and in 2015 a qualifying tournament was created for Junior Pro athletes. Whether you surf or not, this is indeed an event that you won't want to miss.
Get the Farm-to-Table Experience
It is a little known fact that the Los Cabos municipality has become the home to a bustling organic farming community in recent years. With the success of local organic farms and expansion of nearby farming communities such as Miraflores, farmers and restaurateurs have come together to create various farm-to-table dining experiences.
Animas Bajas is a small community just a 25-minute drive north from Garza Blanca Los Cabos where these intimate, outdoor dining experiences in the heart of currently operating organic farms have become most popular. Names such as Flora's Field Kitchen, Acre, and Los Tamarindos have become some of the most popular destinations. Be sure to call ahead and inquire about reservations as these spots fill up fast.
Take A Stroll Around the Cabo San Lucas Marina
While many tourists are quick to explore the San Jose del Cabo Art District, it is not the only spot in the area perfect for a leisurely afternoon stroll or shopping spree. The Cabo San Lucas Marina is large, located South of downtown and spanning all the way from the cruise ship terminal to the intersection of Playa El Médano. It is truly a picturesque sight, bustling with tourists while also maintaining a relaxed, peaceful atmosphere. Take some time to explore the beautiful boardwalk, shopping malls such as Puerto Paraíso and Luxury Avenue, and eateries like Solomon's Landing or Baja Cantina. This stop will make for the perfect late afternoon or evening to get to know the city as well as take in the beautiful views of the docked boats, and of course, the Pacific Ocean.
Family Activities in Cancun
Day Trip to Valladolid
Valladolid is a small pueblo in Mexico's Yucatan that has become famous in recent years for its stunning Spanish architecture and its historic sights. Only a 2-hour drive west of Cancun, this "Pueblo Magico" is the perfect day trip destination for those eager to explore inland and develop a better understanding of the region's history.
Featuring the stunning Cathedral of San Servacio Gervasio in its city center, the town carries the most unique fusion of Spanish and Mayan heritage, having changed significantly through the years since its original founding in 1543. Spend the day learning the stories, tasting delicious traditional Yucatan cuisine, and exploring the breathtaking Cenote Zaci at the city's center.
Attend the Lucha Libre
Made famous by the easily distinguished masks and facial coverings, Mexico's Lucha Libre matches have been a popular source of entertainment for over 100 years. This unique style of wrestling is similar to other ring-style setups, differing in that its primary goal is to entertain. The term "Lucha libre" translates to "free fight" therefore allowing exuberant, over-the-top moves to wow audiences and evoke emotion. Several fights are even said to be pre-choreographed, but nevertheless it is a unique, cultural experience that is bound to get you cheering and up out of your seat! Fights are held every Tuesday, Friday, and Sunday at the Arena Cancun, centrally located along highway 180.
Swim with Whale Sharks
If you are visiting in June, then you will arrive just in time to embark on a completely unique and exciting whale shark tour! While their name sounds intimidating, whale sharks are the largest species of fish in the world and surprisingly, one of the most docile. As an endangered species they are carefully monitored around the world but the summer migration brings them in large numbers to Baja California. Don't miss this unique opportunity to experience them up close.
In choosing to spend your luxury vacation with us in either Puerto Vallarta, Los Cabos, or Cancun, we guarantee that you'll have the experience of a lifetime. See you soon in paradise.